Designers This Is the Tool You Must Use to Create Amazing Poster Mockups!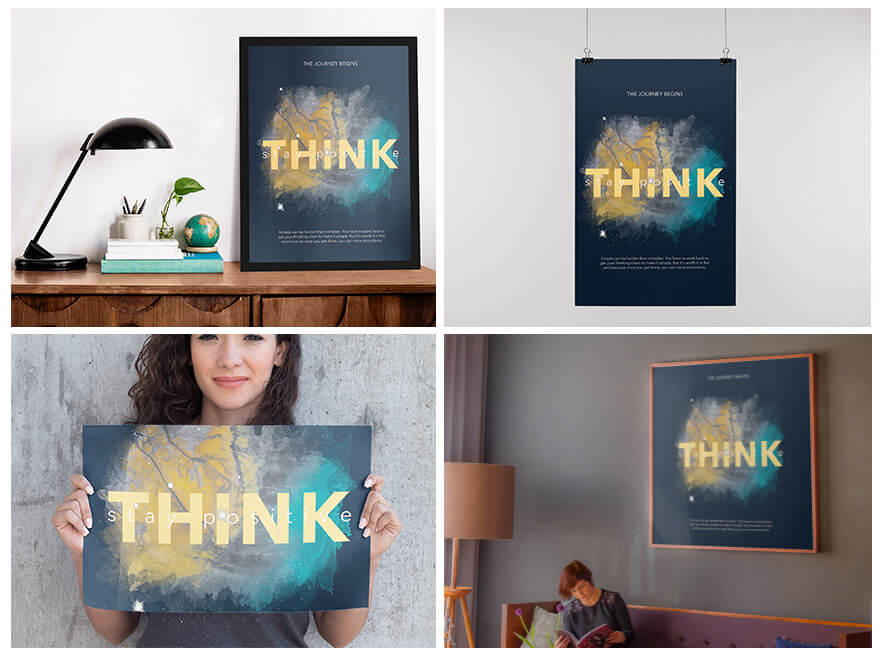 Designers are constantly looking out for resources to produce and display their work, Placeit is a mockup tool that helps them create compelling mockups carrying their designs in seconds! No Photoshop, no endless hours trying to achieve the right perspective and position, these poster mockups make it easier for you to create visuals that really live up to the quality of your work.
All you need to do is choose a poster template from Placeit's Poster Mockups category and simply add your image by uploading it or dropping it over the mockup. And that's it! Placeit will do all the necessary adjustments and deliver a quality product shot that you will be able to use to enhance the visuals of your advertising campaign.
Check out These Poster Mockups from Placeit Print: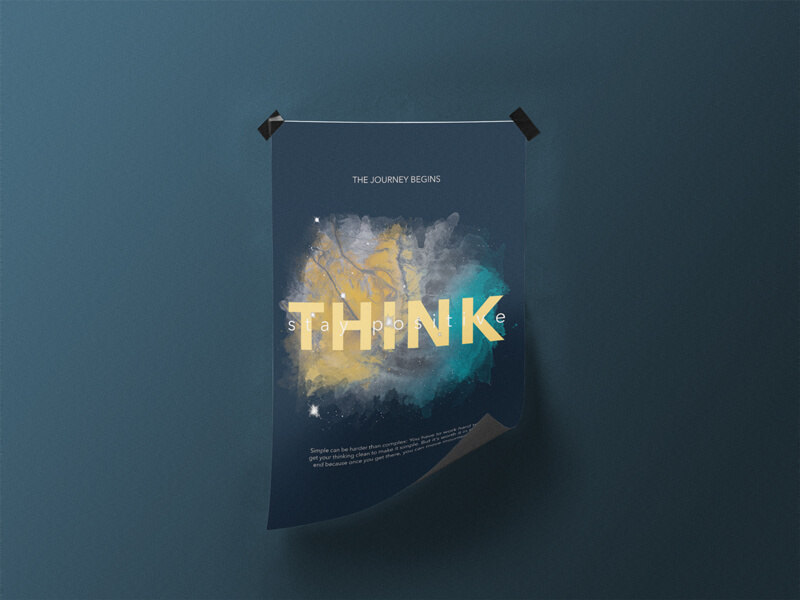 This poster mockup features a poster taped to a wall. Use this great image to showcase your latest design or idea and make a lasting impression on the market. All this stock photo is missing is an image of whatever it is you wish to advertise. To personalize this authentic mockup from Placeit just drag and drop an image or input a URL onto the template and we will do the rest of the work for you. Start using templates today and appeal to your potential consumers right away!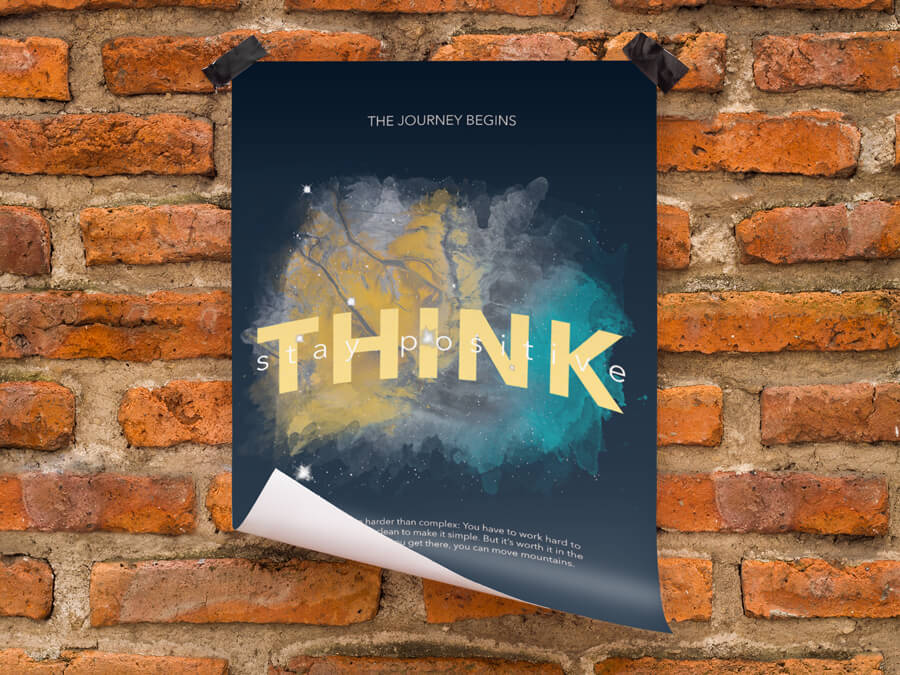 Tired of not being able to catch your consumer's attention? Want to enhance your business visual marketing campaign? Well, now with the help of Placeit's marketing tools you can. Use this poster mockup taped to a brick wall to showcase your designs in a visually attractive way and make a lasting impression on everyone! To get outstanding visual content you can start using right away, all you have to do is drag and drop an image of your choice onto the poster and Placeit will do the rest of the work for you.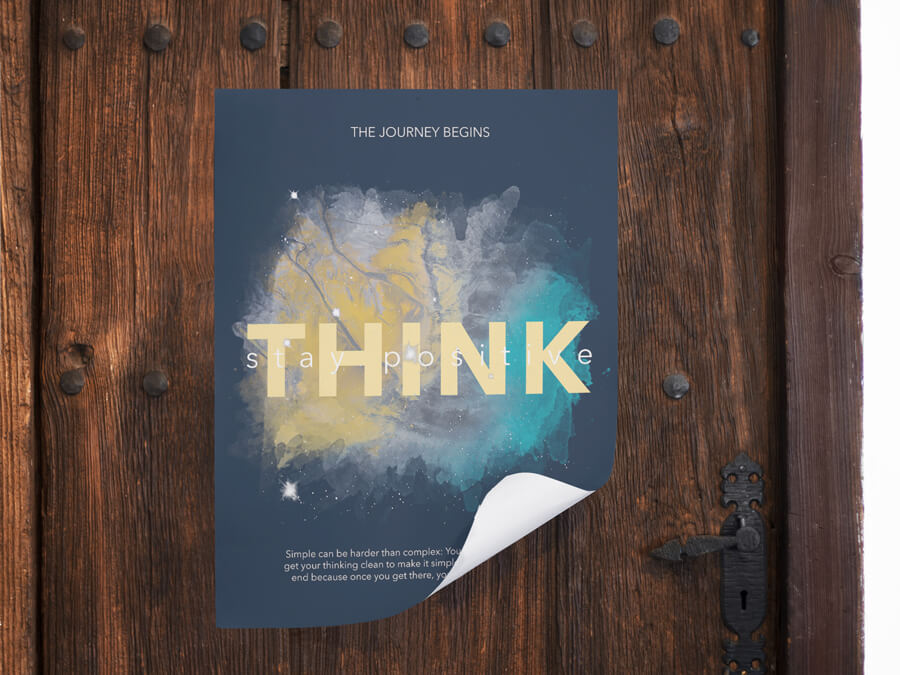 This poster mockup features a poster taped to an old vintage wooden door. This is a beautiful image that allows you to showcase pretty much anything you can think of. To use this poster mockup all you need to do is drag and drop an image of your choice or input a URL address onto the template and Placeit will help you to resize it. It's time to upgrade your old marketing campaign and make marketing tools from Placeit an essential part of your marketing strategy right away!
Poster Video Mockup Featuring a Girl Holding a Poster

Take advantage of Placeit's marketing tools to help you enhance your visual marketing campaign and make things easier for yourself. This great mockup features a video of poster held by different persons, this is perfect since it reflects a variety of personalities for you to advertise your business in a relatable way to potential consumers. Use this poster mockup by just dragging and dropping an image onto the template and let Placeit do the rest of the work for you. Don't be scared to take risks and make mockups the latest addition to your marketing strategy starting today!
Create Your Poster Mockups in Minutes
A great feature these poster mockups have is that your design will stand out from the image because it will detect the dominant color on it and choose its complementary color for the background or surface, this way you will get a photorealistic mockup that adapts to your input to deliver the best possible result. And it's so easy, it just takes you a few minutes to create images or video mockups.

Remember we have one subscription that gives you access to all our images and videos for free, so go ahead and enhance your brand's imagery by using mockups to display your beautiful designs.
Do You Need a Poster Maker? or Ideas for Your Layout?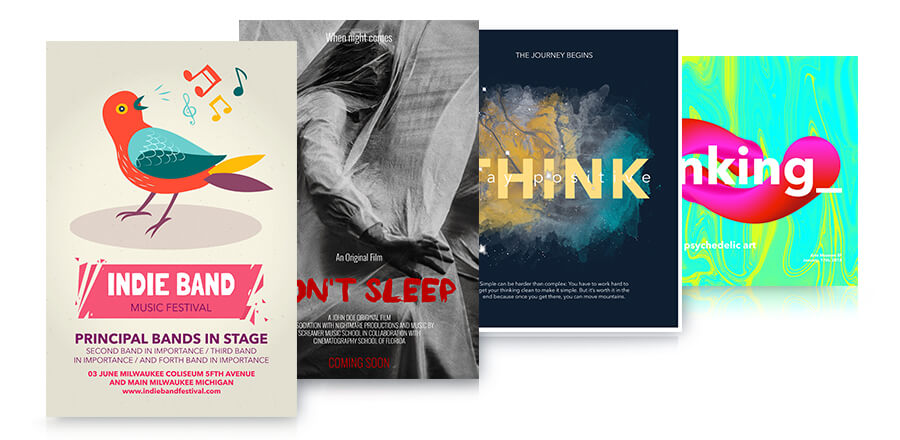 Don't forget to visit our Poster Maker. Don't need to download any special software, just pick your favorite layout and add your information.
"I love details, and Placeit has great quality on it's mockups ! It's a perfect tool!"
Alma Miller 5/5
---
If You Are a Designer, This Is a Tool You Must Have: Mockups Maker
Placeit is an online platform that has incredible mockups. Add a value to showcase your design by using images or videos mockups. You will find urban scenarios, lifestyle or people interacting with the poster. In minutes create great images for your designs and then share it on your social networks.
Start Making Your Poster Mockups!
---