Make Awesome Designs with These Fortnite-Inspired Logos!
Ever wanted to go from amateur to pro? This is a perfect opportunity for you to stand out in any gaming community! Why? Because what I'm about to say is super easy, super affordable, and super cool! Yes, I'm talking about this gaming logo maker!
It's time to get your own logo inspired by Fortnite to brand your channel just like a professional. Make a design with the most popular Fortnite characters in no time using this tool! You will find anything you are looking for in our huge library of graphics, and whatever you don't find, you can always request! Take a peek at all the special characters for Fortnite and make your very own logo design!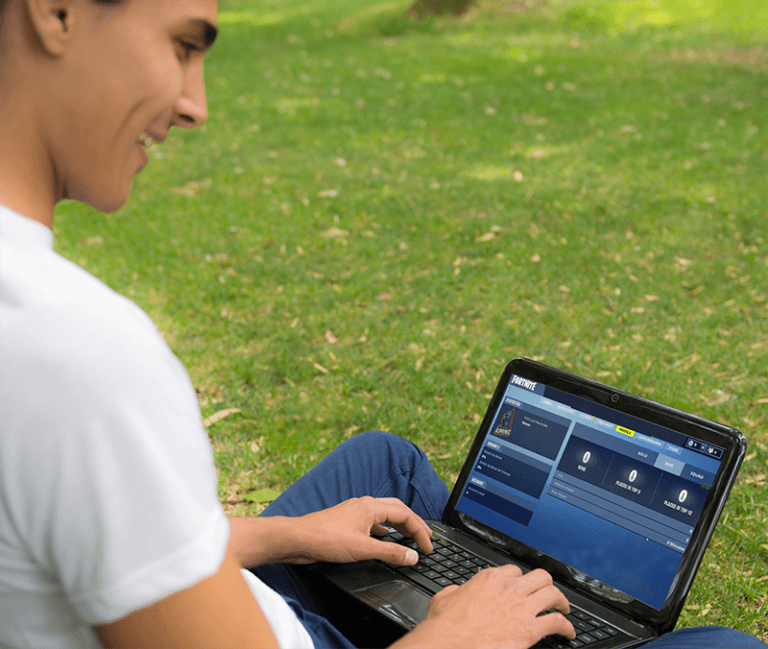 Let's Get Some Inspiration for Your Gaming Logo
Placeit offers thousands of template styles and new ones are being added every day! You will find Fortnite female characters to add to your logo, as well as male Fortnite characters. You can also find all kinds of fantastic logo options like a fire king Fortnite character, Fortnite Halloween logo designs, Fortnite cartoon characters, and much more style! Let's take a peek at a few of our favorites: 
Male Fortnite Characters: 
You can find tons of male character to make your Fortnite-inspired design. From agressive manly vikings to mystic warlocks! Whatever style you are looking for you will surely find your ideal image right here!
Fortnite Female Characters: 
Time for the girls to shine! In Placeit's you can find all kinds of cool Fortnite female characters to make a feminine and powerful logo! Whatever your style, you can make you own custom designs with tons of logo templates to play with!
Fortnite Fantastic Characters: 
Looking for something beyond gender standards? Maybe a a fantastic character? or a cartoonish design? Find all kids of exciting characters to create your Fortnite inspired logo design and start gaming right away!
Fortnite Animal Characters: 
Animal are great and fun aren't they? You can also choose all kinds of cool animal logo designs to make your gaming logo in just a few clicks. Ducks, rabbits, frogs, raccoons and much more. Let your creativity run wild!
How to Make a Fortnite-Inspired Logo
Making a custom logo for your gaming channels is super easy! First you choose a template that you really love. In seconds you can customize everything! Fonts, colors, graphics, layout, you can play around with everything until you get a deign that is stunning. When you are done you click on the "download" button and in no time you will get a high-quality image that is ready to be posted everywhere.
Also, you can watch the video below and follow along step by step to create a logo for Fortnite Battle Royale or any other playing mode you prefer!
The new chapter is here with a whole new world of possibilities. After two days in the dark, the biggest game in the world launched a worldwide update… and it was actually pretty cool. What does this mean? New map, new features, new weapons, new Fortnite characters, new outfits, new goals, and the boats, you gotta love the boats! Unfortunately, Epic Games, the creators of Fortnite, have declined to release a list of the new features. Instead, you should go play and discover everything that's new! 
What was so cool about this update? There were no heads up before the massive event! Players were just enjoying themselves when suddenly…BOOM! A black hole and then nothing for 48 hours! The expectations, the uncertainty, it was all very exciting and then we got a new amazing chapter two! With 250 million players in the world, Fortnite is now definitely the most popular game! Wanna know why? Play Fortnite online and see!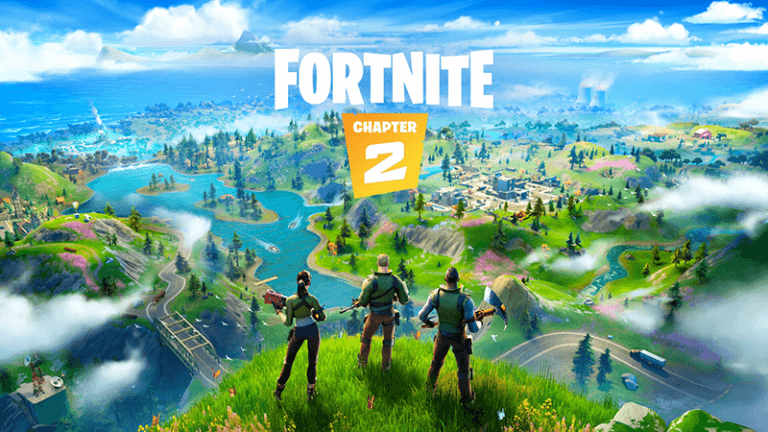 It's Time to Get Your Own Logo for Fortnite!
Make a solid gamer brand for yourself starting with the most basic part: your gaming logo! With Placeit's tool, you can make a fantastic logo with very hot Fortnite characters made by you and for you only! You can also design your gaming style t-shirts, animated logo intros for your videos, and more. What are you waiting for?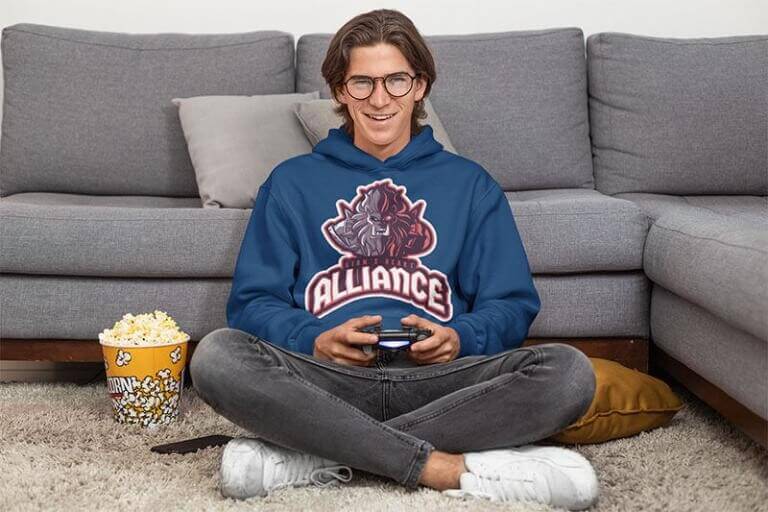 Other Awesome Gaming Logos You can Find in Here Too!
Playing something different once in a while? Get awesome gaming logos for any channel and game you choose to play! The possibilities are invite with thousands of gaming designs and new ones every day!
"I made a super cool logo with Placeit's logos inspired by Fortnite!"
Kevin Villalobos
5/5
---
Take a Look at Placeit's Logos Inspired by Fortnite!
We've collected these awesome logos inspired by Fortnite so that you can create your very own design and show off on all your gaming channels! This tool is super easy to use and in no time you will have your image ready!
Make an Awesome Logo for Fortnite!
---