Create an Automotive Logo for Your Small Business
The automotive industry is a huge one that likely won't ever slow down. Although the introduction of technology has caused many industries to take a hit, the automotive industry is one that willingly embraces new technology and transforms with it. Beyond the automotive industry, there are also tons of opportunities for small businesses focused on repairs, services, and products related to automobiles. Those planning to start a small business in these industries can reach great success with a bit of preparation.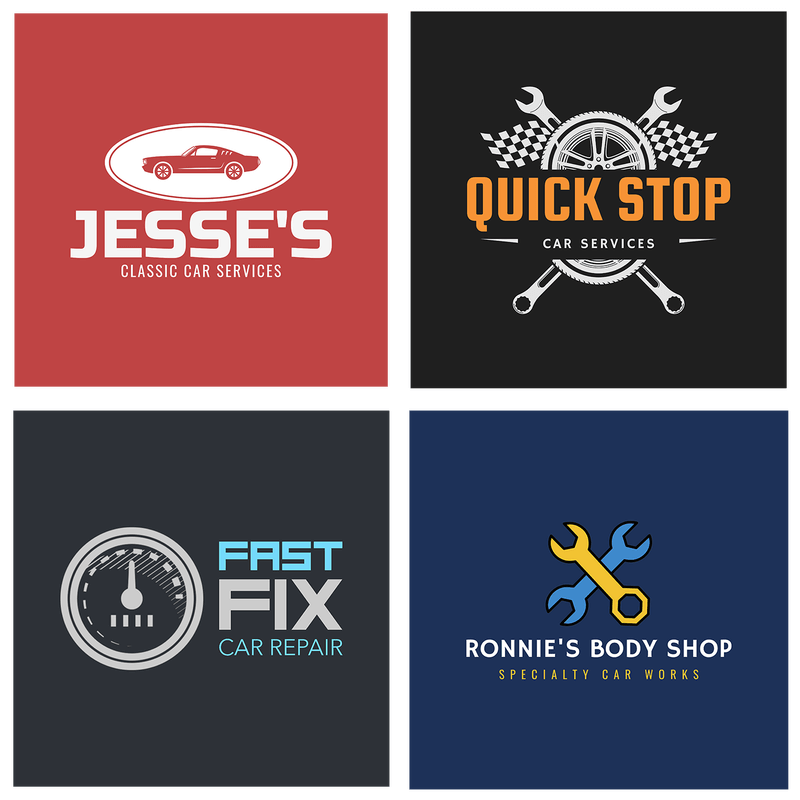 Reach Your Target Market with the Right Automotive Logo Style
While car brands may be the first thing you think of when you hear about the automotive industry, chances are you aren't launching a new line of cars. For small business owners, car dealerships, auto repair shops, car rental businesses, auto parts stores, and other car-related businesses are more realistic opportunities. Since these types of businesses are all different in what they offer, it makes sense that they will all need a different style of logo that reflects their brand. Check out these examples of common logo styles for different types of automotive brands.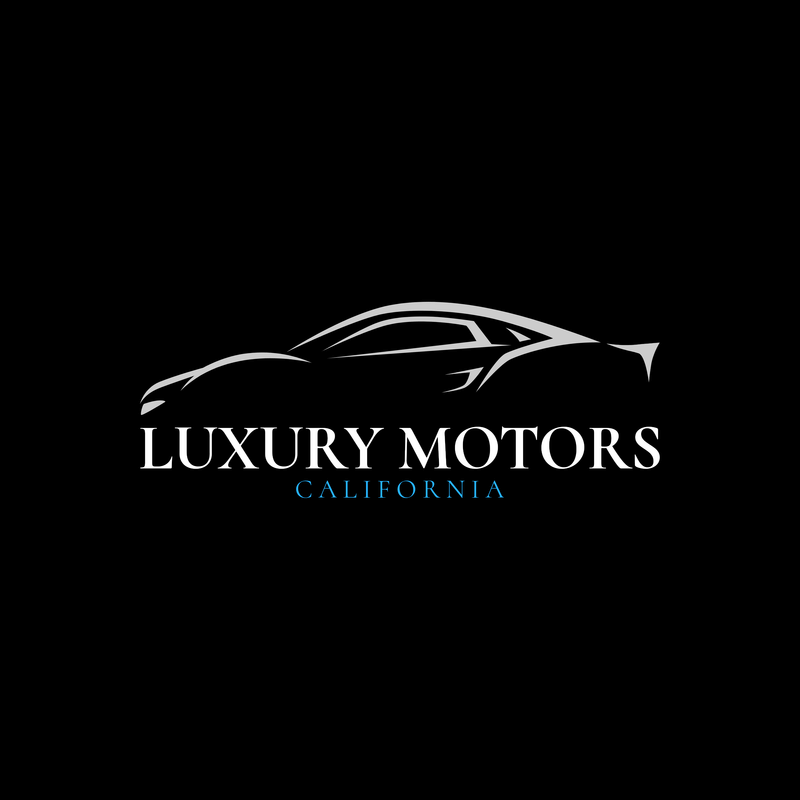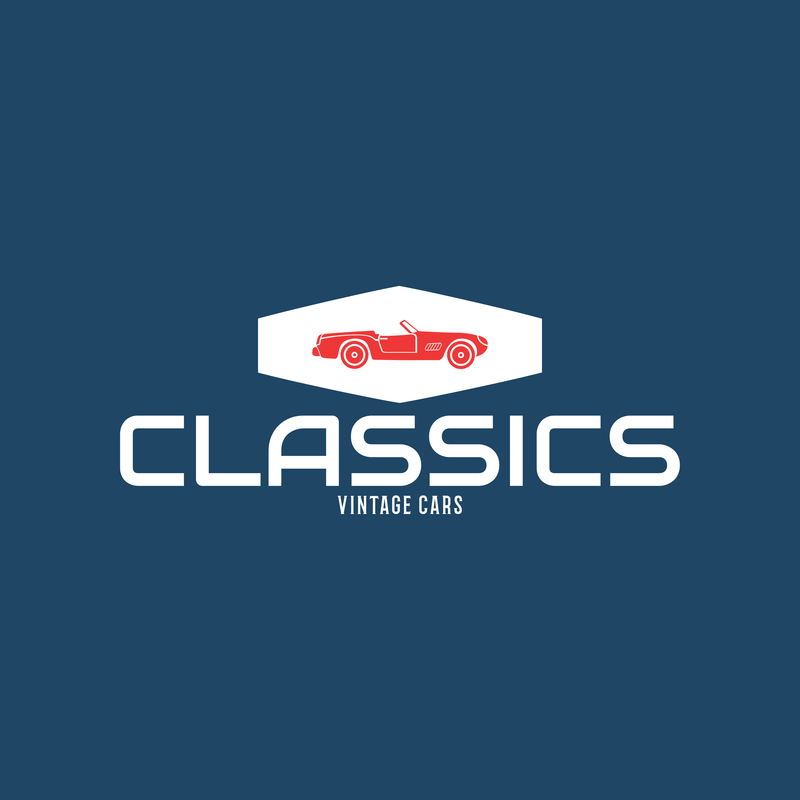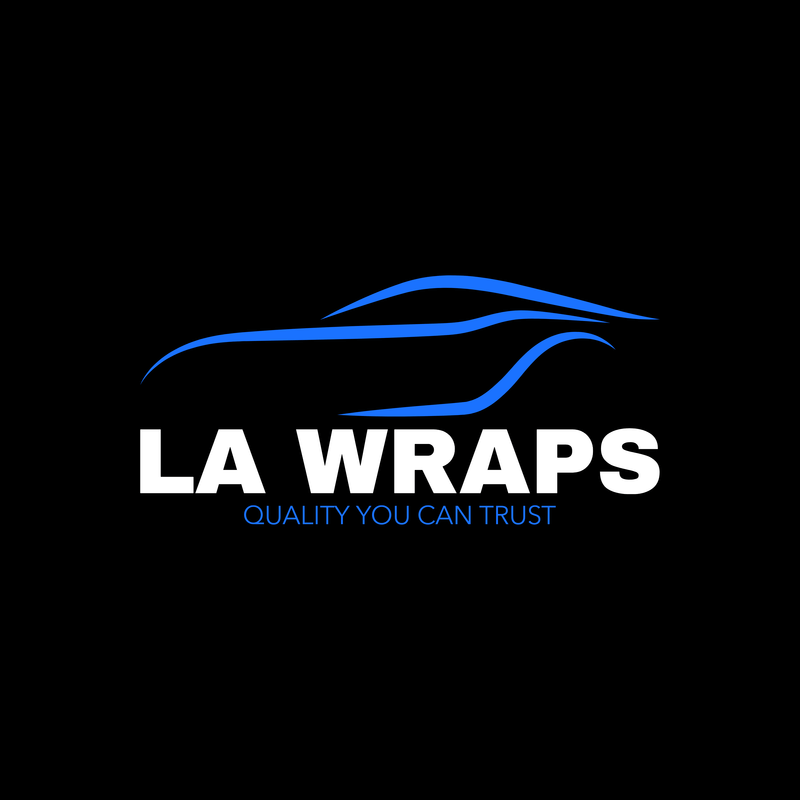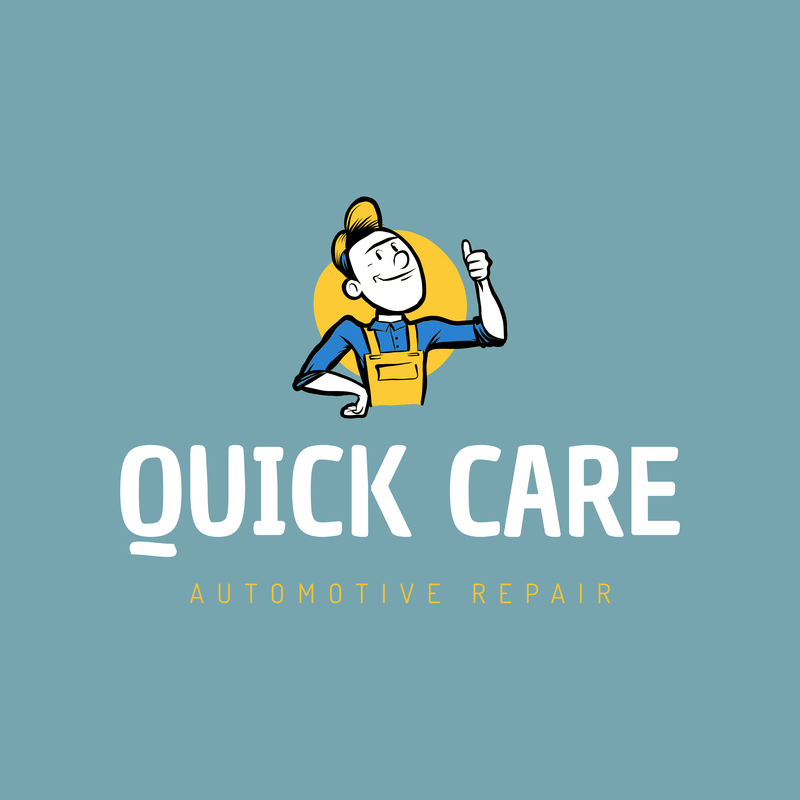 Automotive Logos for All Types of Businesses
As we mentioned earlier, there are tons of business options to choose from if you decide you want to start a car-related brand. The key here is to decide what segment you want to delve into and then figure out your brand. This means creating a brief that explains everything about your proposed business. From your company's mission to the feeling, you want your brand to transmit, be sure you understand your brand before starting to design your logo. Once this is all clear, designing your logo will be easier. As you design your logo, no matter what your business is geared towards, make it personal, attractive, and clear.
Mechanic Logos
Your mechanic logo design should reflect what your brand stands for as well as the type of services you provide. You can opt for a sleek design or a more friendly and warm logo.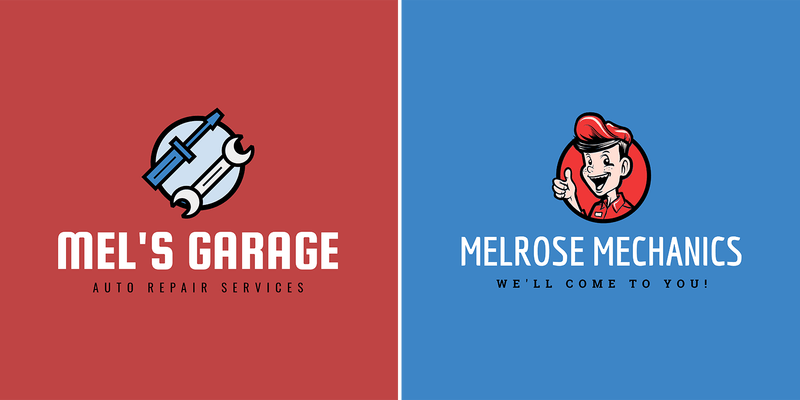 Car Wash Logos
When designing a car wash logo stick to shades of blue and white since these reflect cleanliness. Look for graphics like bubbles, soap, and sparkling icons that show how great your service is.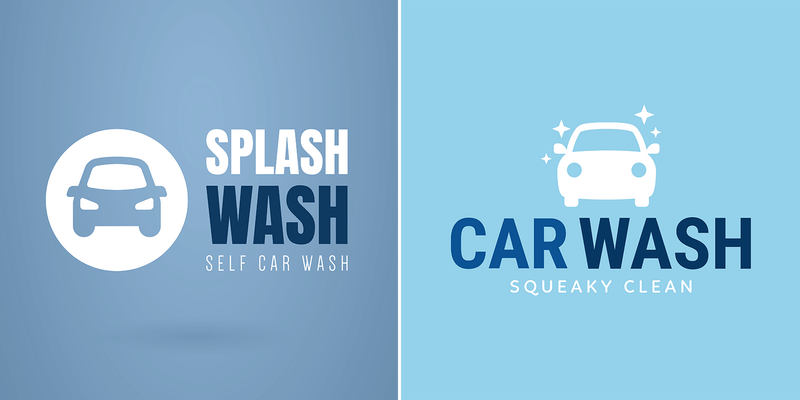 Auto Detailing Logos
Auto detailing logos should be clean and sharp to reflect the impeccable service you provide your clients. A sleek and luxurious design will suit your customers best.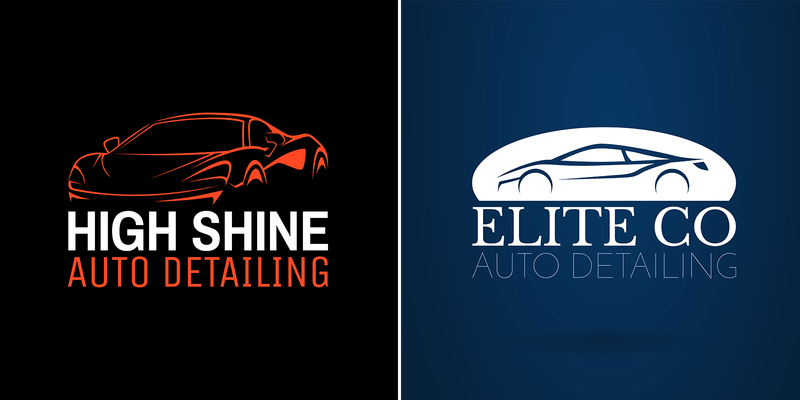 Car Dealership Logos
Attract attention to your car dealership with a logo that stands out. Don't be afraid to use color, bold fonts, and icons that can stand alone and still be recognized as part of your brand.

Car Rental Logos
A car rental logo will differ depending on the types of car rentals you offer. Luxury car rentals most often use classic colors that are timeless while a more commercial service can use color and be a bit less rigid.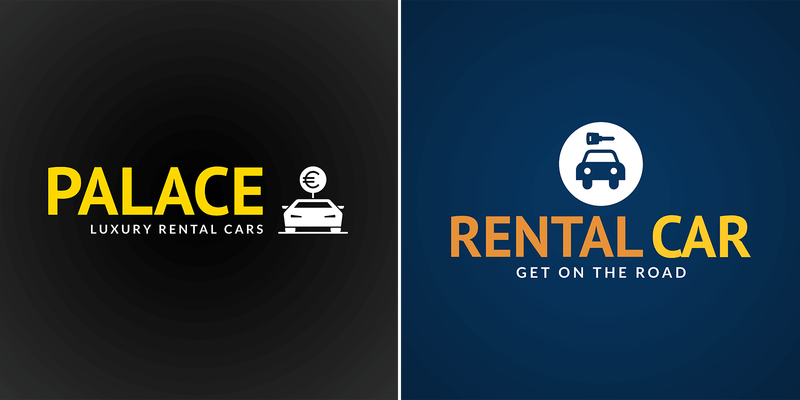 Auto Parts Store Logos
When designing a logo for your auto parts store, keep your target in mind. If you specialize in a certain type of auto parts, be sure this shows in your logo. Use illustrative icons and don't be afraid to incorporate a bit of color.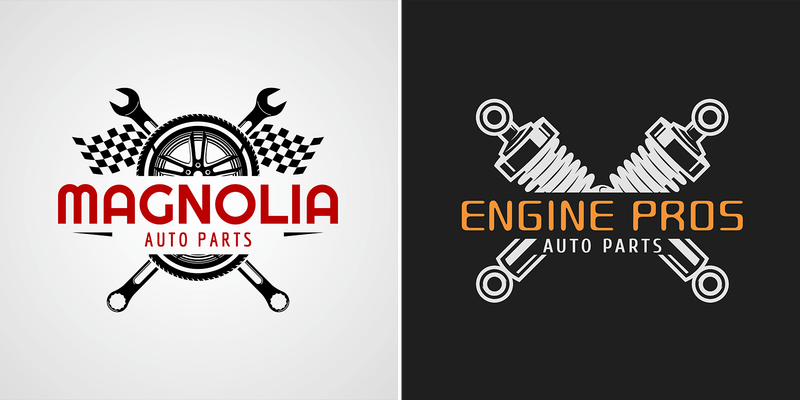 Make Your Own Automotive Logo in Seconds
If you like to work with cars but not so much with design elements, designing a professional logo may sound like an impossible task. Luckily, you can design your own logo in just seconds with Placeit. It may sound too good to be true, but we promise it's even easier than changing your windshield wipers. To make your own automotive logo:
Head over to Placeit and choose an automotive logo that makes sense for your business.
Type in your company's name and select fonts and colors for your text.
Select a layout for your logo.
Choose the graphic for your logo and select colors for the graphic and that background.
When everything looks perfect, hit the blue download button.
That's it. You have a brand new logo ready for all of your business needs. For even more help creating your logo, check out this video that takes you through all of the steps. Keep in mind that Placeit has tons of service logo templates that you can use for all sorts of businesses.

Build Your Brand Around Your Automotive Logo
Once you have the perfect logo that reflects your brand to a T,  why not use it to create more assets for your business? Chances are you'll need business cards to hand out to clients, flyers to announce your opening, and banners to promote sales and other offers. Now that you're a pro at making logos, creating these business essentials will be even easier. Check out these examples of the types of business essentials you can make with Placeit's design templates: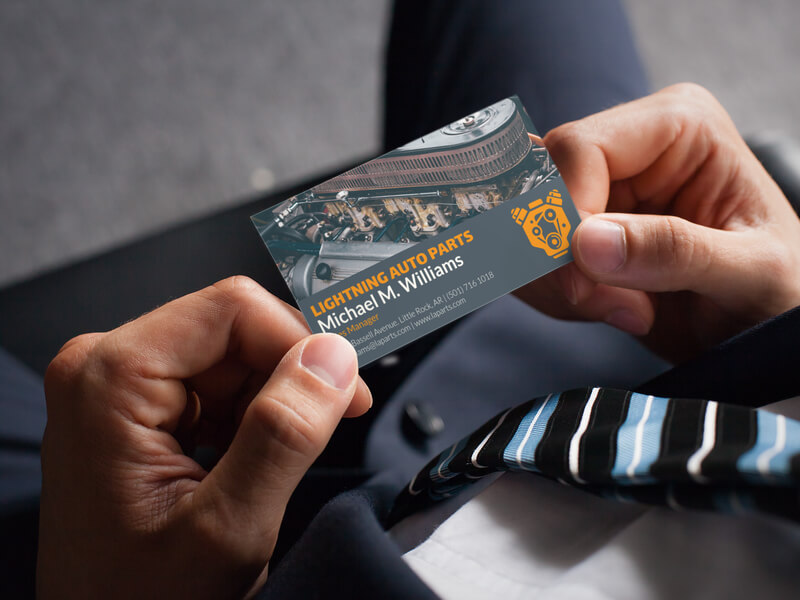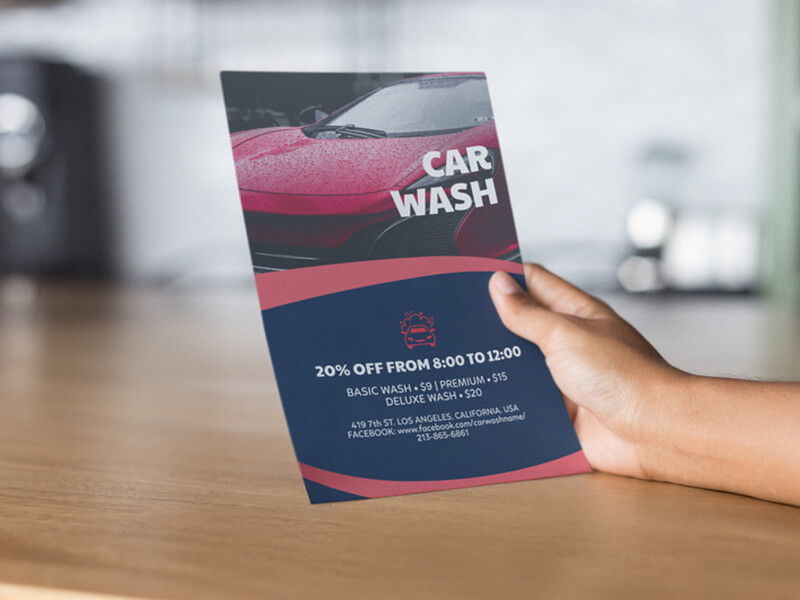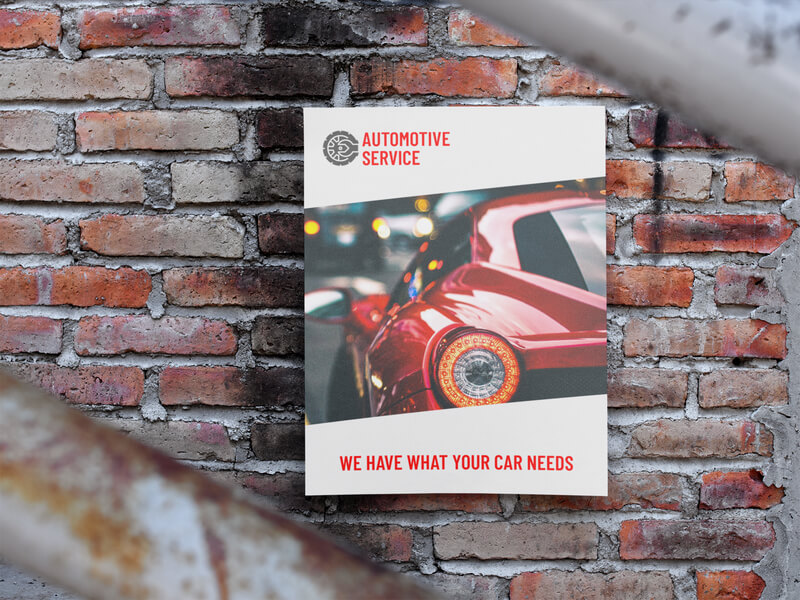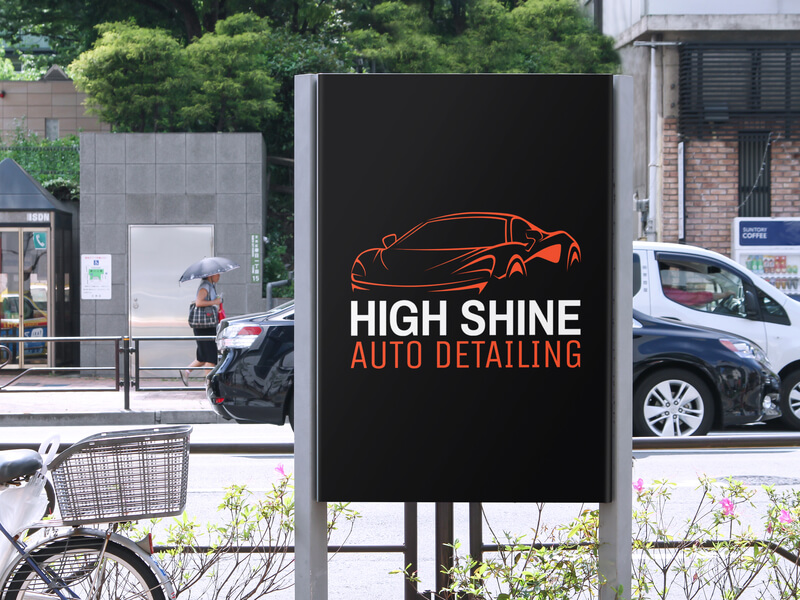 Automotive Services Business Card Maker
Car Services Poster Maker
Car Services Banner Maker
How to Market Your Automotive Business
Attracting people to your business is another part of the process that requires some strategy. Even if your logo and assets look great, your marketing strategy is what will make your business an all-around success. To start, be sure that what you're offering is valuable and highlight that in your logo and assets. While your customers will appreciate a great promo, giving them a service that's worth their investment will prove to be more effective.
A great way to expand your reach is by getting your business online. An official website with a shop or a way to schedule appointments for services will prove to be useful for your clients. It's also a great way to display feedback you've received and to provide your customers with useful content. Mechanics and maintenance are hard for people who aren't car people, so useful posts about different car parts and their functions or maintenance tips that are useful can help people discover your website.
A social media presence is also a must because people tend to trust a brand more after viewing their social profiles. You may also want to open a YouTube account where you can post useful tutorials and tips for your customers.
Subscribe to Create a Solid Brand for Your Automotive Logo
Creating your automotive logo is easy thanks to Placeit. With our subscription, you have access to all of the design templates and even video templates you may need to develop a standout automotive brand. Use these templates as much as you want! Go ahead and design your business logo and anything else you need to promote your brand!
"Making a professional logo for my business was so easy thanks to Placeit's logo templates!"
Eliza Bradley 5/5
---
Designing an Automotive Logo Is Easy with Placeit
Creating a professional logo for your automotive brand may seem like a real challenge, but it doesn't have to be. In fact, you can design an automotive logo in seconds with Placeit's logo maker. Whether you have an auto parts store or a car detailing service, Placeit has logo templates for just about every business you can think of! Best of all, you can use this logo for all of your branding efforts!
Design an Automotive Logo!
---