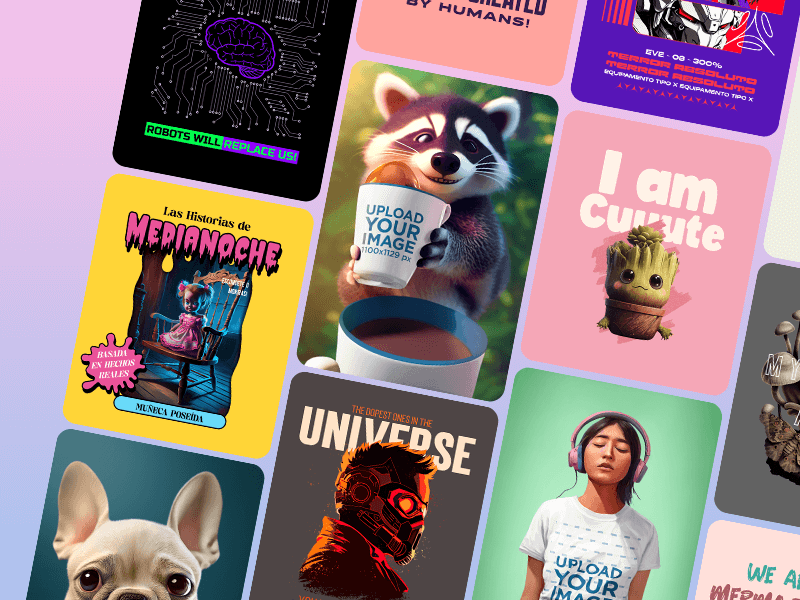 AI tools have made a huge splash in recent times, which has many people wondering how to use AI and how they can benefit from it.
If you're opting to learn more about it, you're on the right track!
To make this easier for you, we want to share some useful AI tools to help you grow your small business and some insight into how Placeit has been using AI in recent times.
Let's jump right in!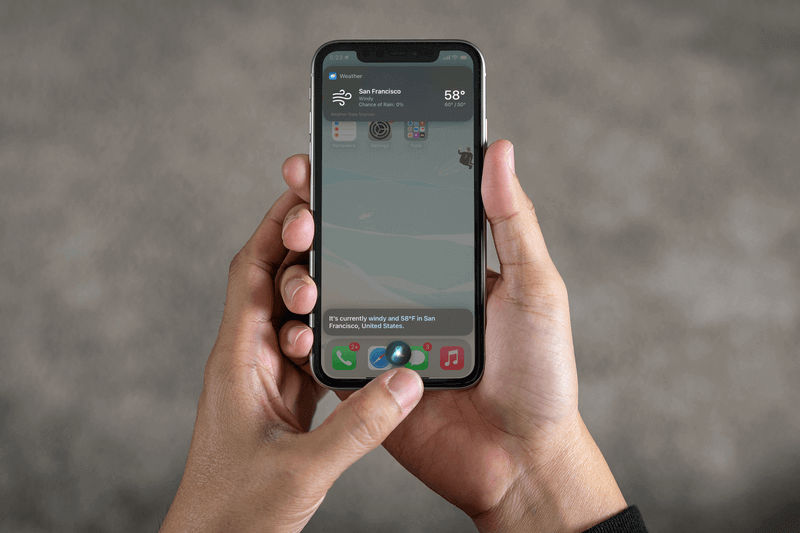 Before we start exploring AI tools and what you can use them for, let's first go over what AI is. You've probably seen tools like ChatGPT and Dall-E 2 trending recently thanks to their amazing abilities to produce computer-generated images and text pieces you might otherwise think were made by humans.
While these sorts of AI programs are fairly new for the average consumer, AI isn't limited to writing text, creating images, and designing logos. In fact, AI has been around for a very long time, and you've probably used it yourself on numerous occasions.
In basic terms, AI is a type of computer science that focuses on creating machines that can accomplish tasks that generally require human intelligence. These machines are trained in different ways to not only accomplish tasks but to also improve on what the human mind is capable of. The idea is that artificial intelligence will take care of repetitive and mundane tasks, freeing up time for humans (among other benefits we'll get to later on).
To train artificial intelligence, you will need substantial amounts of data to feed to the machine. Depending on the product you want, this can include written data, images, and speech, or can even look like having a machine play a game repeatedly. The AI will then look for patterns in the data, interpret it, and learn from it. Humans are often tasked with supervising this learning process. This is to encourage the good decisions the machine makes while correcting the bad, leading to a more accurate result.
Artificial intelligence can be divided into two categories, weak and strong:
Weak AI, also known as narrow AI, is what we currently have. This type of artificial intelligence only performs one specific task, hence its name. This doesn't mean it does a bad job. In fact, narrow AI performs its single task extremely well.
Some examples of weak or narrow AI include:
– A computer that plays chess
– A spam filter in your email inbox
– A tool that transcribes speech (or the opposite)
– A smart assistant that answers questions, like Siri
– Self-driving cars
– Suggested items based on a previous purchase
– Google searches
– A tool that writes text based on a prompt
On the other hand, strong AI, also known as artificial general intelligence, is a lot more advanced. The easiest way to think of this is by picturing machines that can develop their own mind. They are then able to think and reason like the human mind does. This means they would be able to apply their knowledge in different contexts while making decisions all on their own.
This type of artificial intelligence doesn't exist yet, but it's where we're headed.
You might have seen this type of technology in popular culture, but if you're not sure, here are some examples:
– Samantha – the virtual assistant in Her
– Wall-E – the robot in Wall-E
– C3PO and R2D2 – the robots in Star Wars
Over time, creating these types of AI tools has gotten easier, resulting in humans having more contact with AI. Even if you haven't tried using AI to write a blog post (
), you've probably used it in the form of a smart assistant, like Siri or Alexa.
Now that you understand what AI is and just how much you use it in your everyday life, it's not hard to understand how much artificial intelligence has simplified some aspects of daily life.
You no longer need a paper map to drive to a new friend's house because you have Google Maps on your phone. You also don't need to wait for the news to get to the weather report to know what to wear on a certain day. You can just ask Alexa and get an immediate response.
These interactions with AI may seem insignificant, but if you added up all the time you saved in a day thanks to all of these tools, you'd be amazed.
As a whole, AI can revolutionize the way we live and work because of its ability to increase efficiency and productivity while improving quality of life.
Below are some more of the benefits of AI:
AI is great for automating repetitive tasks or simple tasks that, while basic, still take time to complete.
For example, customer service chatbots that are powered by artificial intelligence can help answer basic customer questions. You no longer need to talk to a human representative to check your bank balance or to report non-urgent issues.
This means that resolving simple customer concerns can now be done through AI so that humans who work in customer service can focus on larger, more involved tasks. This frees up the lines, allowing everyone to get quicker service and save more time.
2. Leave Time for More Complex Tasks
If you aren't wasting time on mundane and repetitive tasks, then you have more time to focus on bigger things that a computer can't handle yet. This is a huge plus because you can get the tedious work out of the way to focus on more demanding tasks.
Going back to the Google Maps example – rather than having to look at a paper map as you navigate and potentially get lost, you can rely on your maps app to plan a route, dictate the route to you as you drive, and even re-route you if you miss a turn. This means you can now fully focus on the road ahead of you, helping create safer road conditions and fewer frustrations for you and other drivers.
Another major benefit of artificial intelligence is that computers make fewer mistakes than humans. Human errors like typos and miscalculations are hard to avoid unless you're a computer. This means that more information can be processed in less time and with fewer errors, leading to a more efficient and effective result.
Since AI tools are always learning, they will only get more accurate and more effective the more they're fed data. Take your interaction with a smart assistant as an example. The more you use it, the more data it has to understand your habits. Over time, it'll be able to make more accurate recommendations based on your past purchases, routines, and habits.
It's no secret that we're all surrounded by technology at all times. Even if you drive out into the woods, you got there in a car and probably have a phone in your pocket. Both of these items are amazing pieces of tech that have gotten more powerful thanks partly to the addition of AI.
Cell phones were already impressive when all they did was call other phones and send text messages, but now they're beyond what we could have imagined 20 years ago. The introduction of smart assistants like Siri, navigation apps like Waze, and improved photo-taking options like Portrait Mode, and even those little pop-ups you get as soon as you jump in your car in the morning letting you know how long your route will take today are all improvements made with AI.
5. Increase Accessibility
Artificial intelligence is a great tool for accessibility, especially when it comes to helping people with disabilities. There are tons of tools that can help people with disabilities become more independent and improve their quality of life.
A common example of this is speech-to-text tools that can help those with hearing impairments. Similarly, text-to-speech tools are a huge help for people who are legally blind. Rather than waiting for a human to record an audio version of a book, AI tools can be used to make these processes much faster.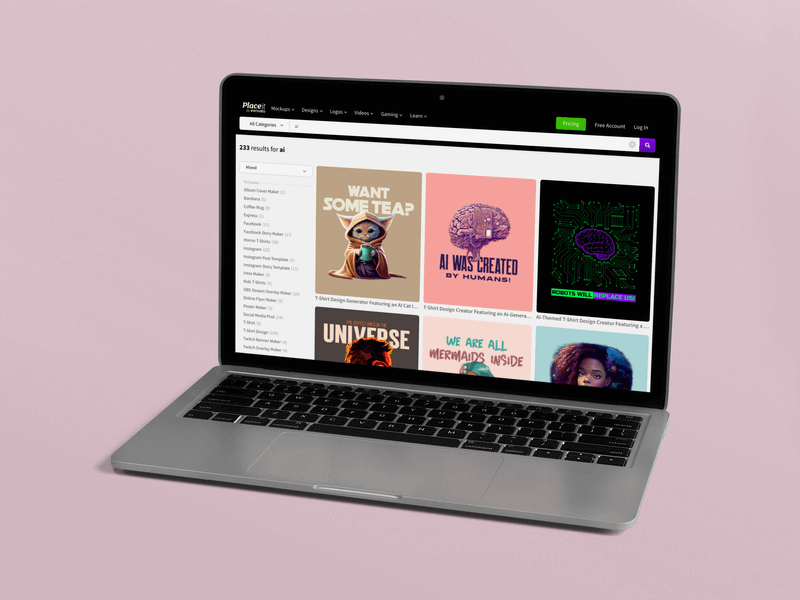 At Placeit by Envato, we are well aware of the benefits AI tools have to offer. Because of this, our content team has been using AI for design, videos, and mockups to make their processes more efficient and more expansive.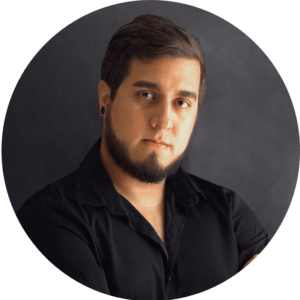 We spoke to Erick Ramirez Justo, AI & Innovation Projects Art Lead, to learn more about how Placeit's content team has been leveraging AI tools, how they've benefited from this new technology, and what tools they use most.
How Is AI Used at Placeit and How Long Have We Been Using It?
The Placeit content team has been using AI for about six months and has seen just how beneficial it is for a creative team.
Ramirez Justo explains:
What Are Some of the AI tools Used By Placeit?
The content team currently uses three main AI tools. These are:
– Midjourney
– Dall-E 2
– ChatGPT
What Are the Benefits of AI That Have Made a Difference for Placeit?
For the content team, the benefits of using AI have been significant. Ramirez Justo explains:
Examples of Placeit Templates Made Using AI
Below are some examples of video and design templates you can download on Placeit that have been created using AI. For most of these examples, Placeit's creative team used Midjourney and Dalle-E 2 in their creation process.
Ramirez Justo explains how they get to the finished product:
Popular AI Tools for Business Owners
Over the past year, new AI tools have been popping up constantly, even weekly. As they become more and more accessible to everyday consumers, small business owners have a chance to jump onto the AI bandwagon and really reap the benefits of it.
Getting acquainted with these tools and learning how to use AI will help you get the most out of them so you can run a business on your own much more efficiently while cutting costs.
While AI can't do all of your SEO work for you, it can definitely make it easier and make the processes involved much faster. Check out some popular SEO AI tools: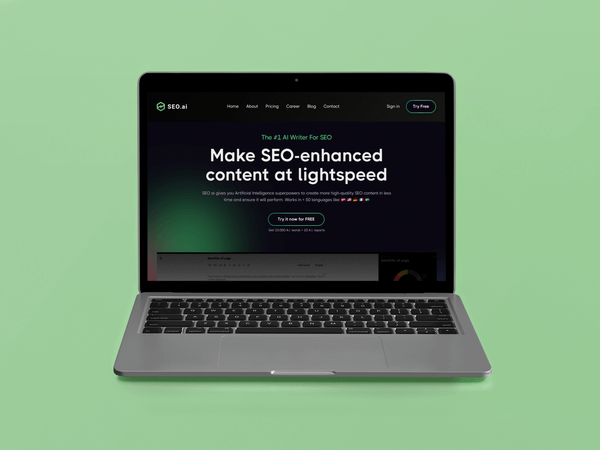 What Is It? For anyone trying to do everything SEO on their own, SEO.ai is here to make this work much more efficient and enjoyable. With it, you can complete tedious and time-consuming SEO tasks, like keyword research and competitor analysis much faster and with more insight.
This tool also offers content suggestions for everything from your tone to your blog post's title and will even write an introduction for you! In fact, you can keep an eye on their real-time SEO score as you write to see how your content ranks as you go.
Price: You can sign up for a 7-day free trial or choose between their Basic plan ($49 USD/month) or their Plus plan ($99 USD/month).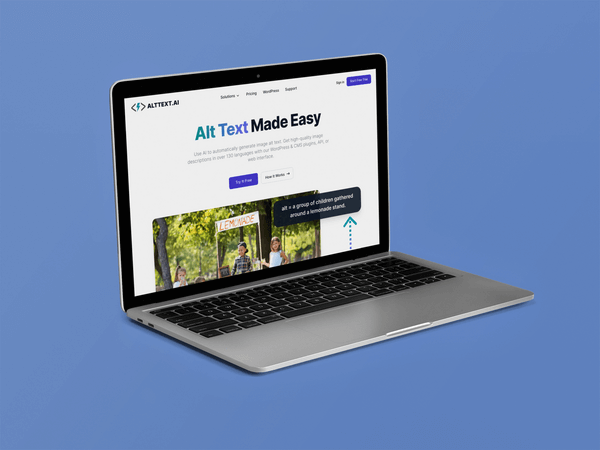 What Is It? Writing alt text for images may not seem like a huge inconvenience, but when you're working with a huge collection of images, it can lead to a lot of time being wasted.
Rather than leaving your images without alt text or with alt text that isn't descriptive (which Google doesn't like), there are AI tools that will do this work for you.
AltText.ai makes generating alt text so easy, you really don't have to think about it at all. Simply upload your images and then let their AI analyze your images to give you descriptive and accurate alt text that is ready to be used!
The best part is that they have tons of integrations to make this even easier. You can use their WordPress plugin to ensure every image you upload to your media gets descriptive alt text, upload your images to their website, or leverage their developer API to get descriptions for your images anywhere you need them!
Price: You can start off with their free trial or opt for one of their plans. The plans start at $5 USD/month for 100 credits/month. One credit is used every time you generate an image description using their AI.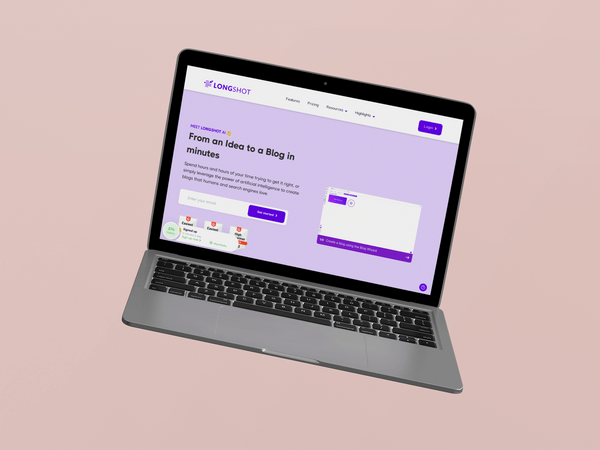 What Is It? Again, writing a meta description may not seem like the most time-consuming task, but having to do this over and over will take time. Instead, feed some basic information into LongShot's Meta Description Generator and get a unique and SEO-friendly page description that is accurate for your content.
Bonus: LongShot has plenty of other AI tools you can use for your SEO and writing needs, like a headline generator, blog post idea generator, text extender, semantic SEO score generator, and more!
Price: You can try LongShot out for free with their free Basic plan, which includes 100 credits. After that, plans start at $19 USD/month.
Credits can be a bit tricky because 1 credit is used up every time 50 – 55 words are generated. You can keep an eye on your credits as you work so that you don't run out.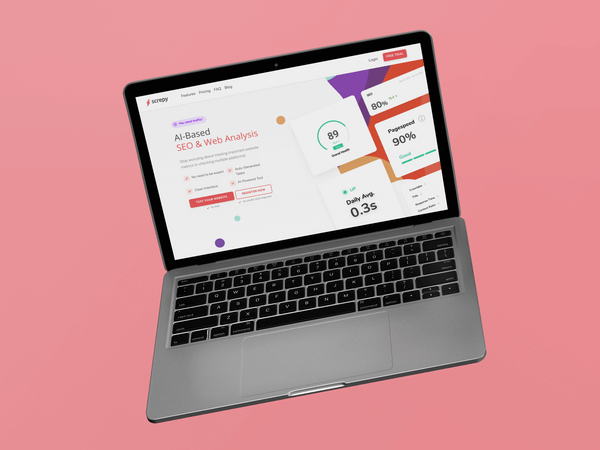 What Is It? For SEO beginners, there are a lot of terms and metrics to learn. Luckily, with an AI tool like Screpy, you can keep up with all of it much more easily.
Screpy's features include a keyword tracker, page speed monitoring, uptime monitoring, a syntax checker, and SEO monitoring for all of your pages, not just your homepage. This tool will analyze all of these areas, generate a report for you, and even give you step-by-step guidelines to help you make improvements in the areas where issues are detected.
Price: Screpy offers a 7-day free trial, but after that, plans start at $2.50 USD/month for individuals.
Some of the most well-known AI tools that have made headlines recently are those used for all sorts of writing. Students may be looking to them for help with their essays, but for business owners, these tools can be a huge help when it comes to things like copywriting, writing blog posts, coming up with social media captions, writing email copy, writing video scripts, and even text-to-speech. Check out these popular tools: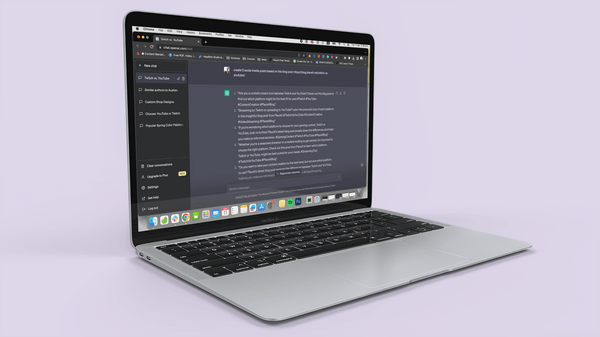 What Is It? You've probably heard of ChatGPT because it's been making headlines recently. If you haven't, this is an AI tool that receives instructions through a prompt and then provides a response based on the prompt. For example, you can ask ChatGPT to write a blog post for you about a specific topic and give it guidelines, like how long the post should be, what keywords it should mention, etc. It will then return exactly what you asked for.
This tool uses a dialogue format, which allows ChatGPT to recall past information from earlier in the conversation and answer follow-up questions in the same conversation.
Since it can produce all kinds of written content based on what you ask it for, it can take care of tasks like copywriting, blog post writing, script writing, social media captions, email copy, creating summaries of content, and just about anything else you can think of. You can even use it to get keyword ideas, content ideas, or to rephrase some of your work in a different tone.
Price: ChatGPT is one of many free AI tools, but only when demand is low. This means that if demand is high, you won't be able to use it until it has less traffic.
You can also sign up for ChatGPT Plus, which is available to use no matter what the demand level is. This plan also has a faster response time and priority access to new features whenever they have anything new.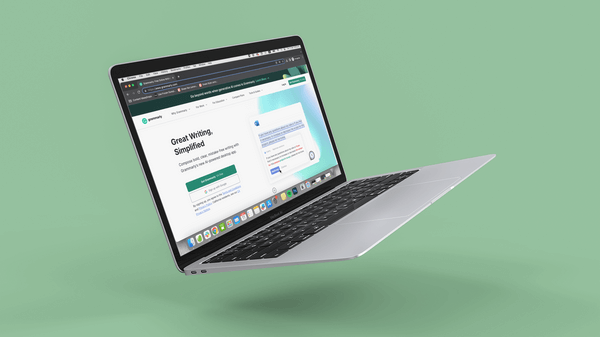 What Is It? Grammarly isn't exactly new, but it is a great tool that uses AI to help users enhance their writing by catching grammatical errors, spelling mistakes, and other issues in their writing that can lead to miscommunication. Through the use of machine learning, deep learning, and natural language processing, Grammarly's suite of tools is able to make suggestions to take your writing to another level.
Some of their tools include their grammar checker, plagiarism checker, tone detector, brand tones, and more!
Price: Grammarly offers a  very complete free account that includes basic writing suggestions and tone detection. Their paid plans start at $12 USD/month for individuals and include everything in the free plan as well as clarity, vocabulary, and suggestions to improve tone.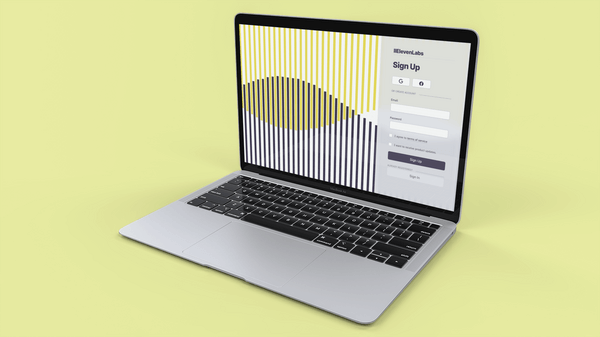 What Is It? Ok, so this isn't exactly a tool for writing, but it goes perfectly with your written work.
ElevenLabs offers a text-to-speech tool that not only allows you to use human-like AI-generated voices to transform any text into spoken words but also allows you to record your own voice and clone it for your future needs.
This means that you can record a snippet of your own voice and, using their voice-cloning technology, use your own voice in the future without having to record audio again.
This is perfect for offering your blog posts in audio form, recording voiceovers for videos, adding voice recordings to social media videos, and anything else you can think of!
Price: ElevenLabs offers a free plan for hobbyists just trying out their product, but to access Instant Voice Cloning you'll need a paid plan. These start at $5 USD/month for individuals.
Creating a website for your brand can be a daunting task if you have no experience in the field. You can hire a pro to do it for you, but, let's be honest, that can make quite a dent in your budget. Instead, try out some of these AI web design tools to get it done yourself.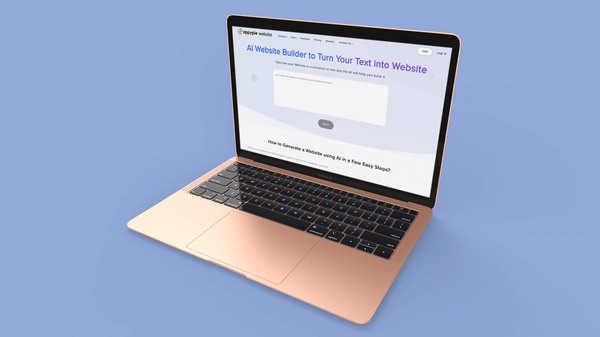 What Is It? AppyPie is a no-code website builder that creates a website for you based on your input. You can even try out this tool for free on their website!
Simply type in a description of the website you want and let it work its magic. You can update it and add pages to your site as you go. It's a great tool for anyone starting out that has no idea how to go about creating a functional website for a new idea.
Price: You can try AppyPie for free, but to get a fully functional website, you'll need a paid plan. These start at $18 USD/month and they have tons of options available.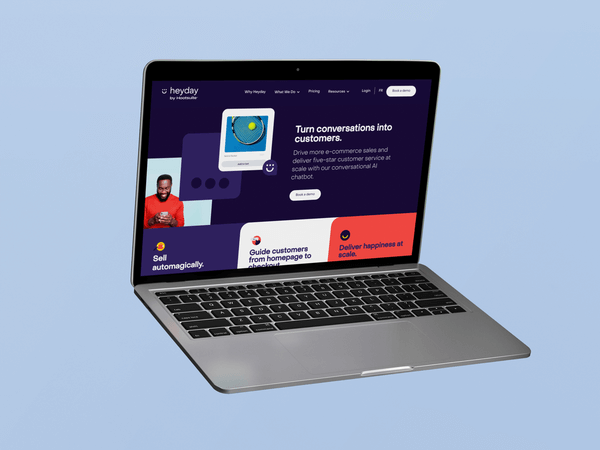 What Is It? Heyday is a conversational AI chatbot that provides personalized customer service and shopping suggestions all while freeing you up to focus on other business needs.
This tool is always connected and ready to provide support to customers even if you're not available. It can answer frequently asked questions, freeing up your team to answer more sensitive and complex inquiries that require human interaction. Their multi-channel chat means you can connect with customers and keep track of their interactions wherever they are, including your website, email, Facebook, WhatsApp, and more.
Price: Their plans start at $49 USD/month for Shopify merchants and include up to 200 conversations a month. Prices increase for bigger brands with 50K+ visitors to their sites every month.
✨ As you set up your website, don't forge an essential part of your brand: your logo! Take this quiz to learn what types of logos are best for your brand!
AI can be intimidating for the average person, I get it, but it has become much more accessible in recent times. For business owners, AI presents tons of opportunities for growth and efficiency. All of this can lead to lots of savings in time and money.
AI isn't here to take anyone's job but rather to make make our jobs easier and faster wherever possible. This is your sign to give it a try! Explore what's possible and enjoy leaving some mundane tasks to AI tools.
Let us know what tools you're using and loving in the comments below
FAQ - Placeit's Favorite AI Tools and How You Can Benefit from AI
---
---