Effective Ways to Keep your Focus While Working Remotely
Nowadays, working from home is becoming the norm for many people around the world. Although it may seem appealing from the outside, it can become somewhat lonely and monotonous after a while. If you are new to the work-from-home scene, we recommend adopting some new methods of working to ensure that you stay motivated, driven, and focused throughout your day.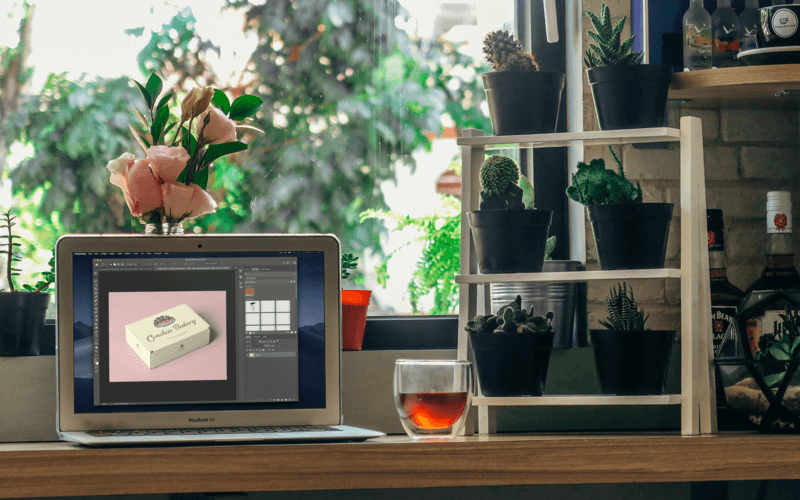 As you can imagine, it's extremely easy to become distracted, especially without anyone by your side. Don't worry, we are here to help you master remote working. Our key tips will be useful to become just as, if not more productive than in your usual office environment.
Whether you are working from home due to the outbreak or you are a freelancer, we will provide you with 7 tips to help you stay focused when working from home.
What You'll Find: 
1. Find a Suitable Workspace
Your initial thoughts of working from home may have involved sitting in bed, in your pajamas binge-watching your favorite show. But to set a productive and focused mindset we recommend getting up, getting dressed, and finding a suitable place to work. By incorporating similar working styles to your traditional office work, you'll be motivating yourself similarly to a regular day at the office. By this, we don't mean putting on a work dress or a suit and buying a brand new desk, even working in your comfiest clothes at the kitchen table will make all the difference with how productive and focused you are.
We know that working from home can be particularly difficult if you are living with other people, so make sure that your workspace is in a quieter area with minimal distractions. Try to make arrangements with the people you live with to ensure that you won't be disturbed throughout the day.
2. Create a Work Schedule
It's incredibly easy to get distracted when working from home, especially if this is all new to you. But by creating a work schedule and sticking to this, you will remain focused, allocating appropriate time to your projects and tasks. Sticking to a work schedule helps you to complete all of your work within a certain amount of time, helping you to avoid over or underworking.
If you are someone who feels more productive in the afternoon then it may be better for you to schedule your most important tasks then and vice versa. Set aside time to answer emails and to complete any other tasks to ensure that your workload doesn't end up spilling over into your own time.
By defining your work hours, you can use your time outside of work to complete household chores and other non-work related tasks. Creating a schedule and sticking to it can help you to develop key organizational skills and most importantly, help you to maintain a good work-life balance.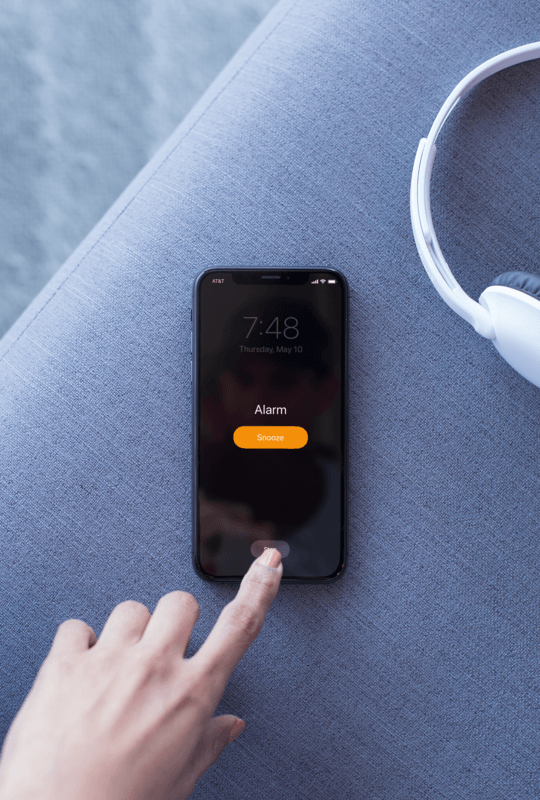 3. Minimize Distractions
To be a trustworthy and hardworking employee, you need to minimize your distractions before they start to affect your work performance. With the freedom to organize your day, tons of distractions that surround you and the very fact that no one is looking over your shoulder, it can be particularly difficult to remain focused. As we mentioned earlier, sitting at a desk can produce work triggers, helping you to avoid any tasks that are non-work related; such as watching TV, scrolling through social media, and even your household chores. If you find it hard to stop yourself from visiting websites, then you could install a browser add-on such as StayFocused to prevent yourself from engaging in anything that you shouldn't.
As we mentioned, if you live with others, it's important to set some boundaries to minimize any distractions and to keep your focus level high throughout the day. You can inform your fellow housemates or family members what your working schedule is, and ask them to leave anything that isn't urgent until your lunch break or even until the end of your working day.
4. Assign Yourself Tasks
If you are used to working directly with your boss, it can be difficult to manage your usual day to day tasks on your own. But learning how to do this effectively, can be extremely advantageous for your personal development, developing key time management, and independent working skills. For remote teams it is always a good idea to use task management programs, this way you can assign yourself tasks throughout the day, to help your team to stay aware of what you are focusing on and when this is extremely beneficial for your productivity as you can mark each task when it is complete and keep on top of other day-to-day tasks such as responding to emails, etc.
Another way to keep on top of your tasks is to set reminders and alerts on your phone or laptop. Or if you prefer to do it the old fashioned way, you can create a written to-do list or calendar and tick your completed tasks off throughout the day. All in all, just be sure to stay as organized as you can.
Pro tip: Focus on important things and save time! If you need to crop an image, use Placeit's free image cropper and get the size you need within seconds.
5. Be Prepared
When you are transforming from your office environment to your new home office, you need to ensure that you are prepared, by this we mean making sure that you have all of the right tools and equipment. Make sure that all of your apps are running properly, that you have enough memory on your desktop, your internet is working and that you have access to everything that you need; passwords, drives, etc. Although this may seem somewhat obvious, by not having these things prepared beforehand, you can waste a significant amount of time trying to sort them out during work hours. In addition, ensure you have secure remote access to your work resources. This helps to safeguard sensitive information while working from home but also ensures a reliable connection when working remotely, helping you be as productive as possible.
There are lots of apps that you can use for automation and productivity throughout your day. Alongside other beneficial apps such as password managers, file sharing, cloud storage, server access apps, by adopting these apps and software programs, it can help you to make better use of your working hours.
6. Communicate with Others
As we mentioned at the beginning, you can feel pretty lonely when you are working from home and this is why it's important to keep communicating regularly with your colleagues. Effective communication is vital for any team and this is why you should keep your team updated about your progress throughout the day, and asking for help when you need it.
Video conferencing through Skype and other video tools is the best way for virtual teams to communicate! Not only does this help you to communicate properly with your team, but it also helps to keep your team engaged with one and other. As a company, it's also important to encourage communication across different teams. This helps to boost both the productivity and the mental health of your colleagues.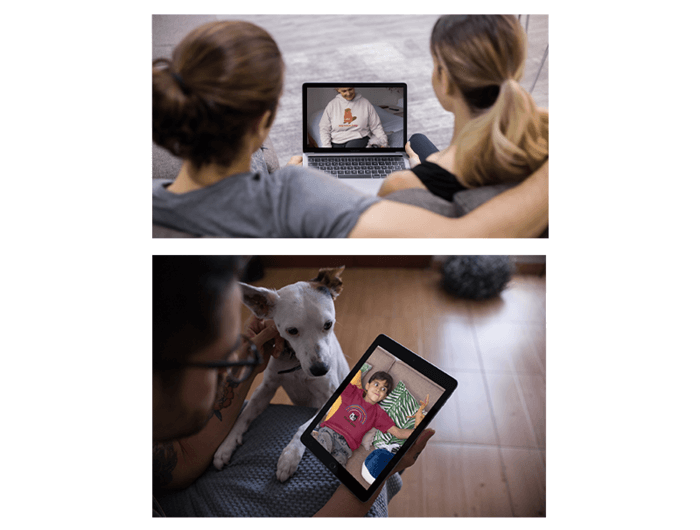 7. Don't Overwork Yourself
One of the biggest challenges of working from home is how easy it is to overwork yourself. And although it's great that you want to work and that you are clearly showing your motivation, working too much overtime can make you become less productive and develop job burnout. In fact, Sleep Advisor studies show that there are increased work hazards from individuals who sleep less and are more fatigued. Just like in any working environment, taking breaks is extremely important and significantly boosts your level of focus throughout the working day. Spending so many hours staring at your computer and phone screen is not good for anyone, so do your best to disconnect from both during breaks.
To Sum Up
As you can see, there are some easy yet effective ways to maintain a high level of focus when working from home. It may take a while to adjust to this method of working but before you know it, you will be working comfortably and productively at your home office. With everything that is going on in the world right now, try to stay motivated.
Author's bio
Charlotte Victoria Evans is an English content writer, working for Europe Language Jobs in Barcelona. With a strong interest in career growth, travel, and self-improvement, she writes about key employment topics to help job seekers all over the globe.
---
Customize Design Templates and Save Time While Working from Home
When you're working from home you need to optimize resources and time. Focus on the important things by using design templates and other Placeit tools to save time!
Save Time Using Design Templates
---