Promote Your Clothing Line with Tshirt Mockups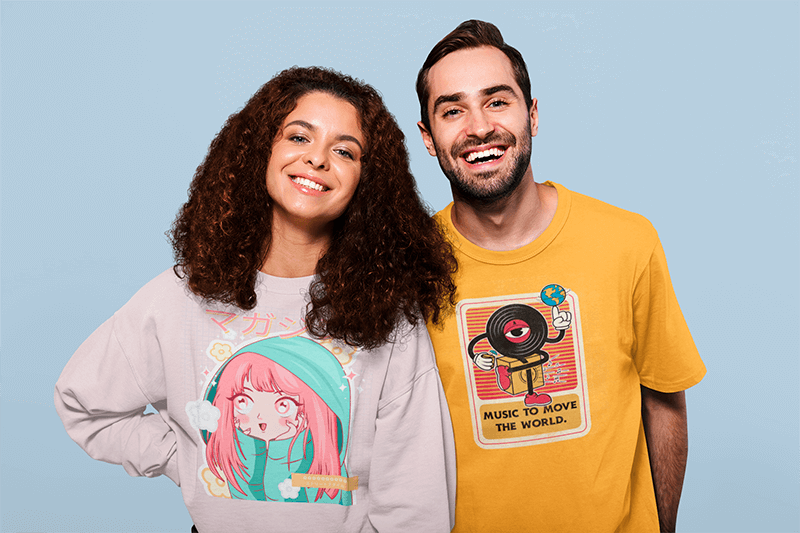 Studio mockup of a man wearing a tee and a woman wearing a sweatshirt
Tshirt mockups
allow you to display your designs in a clever way that gives out a context in which your clothing line steals the spotlight. If you just finished a new apparel line and are looking for a professional way to show it to the world, then you should definitely be looking for
tshirt mockups
. You can always use PSD mockups to insert your designs on a tshirt, however, this is a time-consuming process; luckily, Placeit offers a wied variety of tshirt mockup templates in which you will be able to showcase your designs with ease and in seconds!
Take a look at these tshirt mockups from Placeit, each photo provides a unique scenario in which you can display your clothing line professionally, some tshirt mockups feature a model wearing the garment, others show a stack of tshirts neatly folded or fashionably hung, you will be able to choose the perfect tshirt mockup that matches your style.
Placeit
allows you to select the color of the fabric to get exactly what you need without even needing Photoshop, simply add your design and it will be automatically adjusted to fit the tshirt creases.
This beautiful stock photo mockup could be just what you were looking for to showcase your newest designs within context. This t-shirt mockup features a hipster young girl in an oversized t-shirt crossing the street. Use this original photo mockup as a part of your clothing visual marketing campaign and make sure to catch everybody's attention. To feature your designs within the oversized t-shirt being worn by this hipster girl all you have to do is drop an image with your design onto the template and Placeit will resize it for you. Start using t-shirt mockups today and see how your designs look even before actually having to produce them! To see another
T-Shirt Mockup
click here!

Promoting your t-shirt brand with videos is the next new thing. Amaze your audience with beautiful videos that you can create yourself! No experience needed, no software download, nothing! Simply upload your t-shirt design and you will see on your screen a high-quality video with your t-shirt design that you can download and use to promote your t-shirt business on Social Media and on your website.
Use t-shirt mockups from Placeit to help you showcase your latest t-shirt designs and appeal to your specific target marketing immediately! This t-shirt mockup features a handsome young man wearing a t-shirt, leaning against a wood wall. Customize this mockup to whom many will be able to relate to today by simply dropping an image featuring your design onto the template and see how your ideas come to life in no time! Keep in mind that when using clothing mockups you get to choose the color of the garment in order for it to match the colors in your design. To see another
T-Shirt Mockup
click here!
---
Awesome Tshirt Mockups to Promote Your Clothing
Use stunning tshirt mockups to show off your newest designs! You can find all kinds of image styles: with models, in studios, and all kinds of clothing too! Try them out and start promoting your brand like a pro!
Showcase Your T-Shirt Designs!
---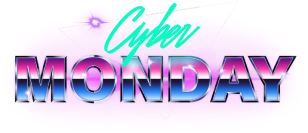 Sale
Cyber Monday Sale
Up to 50% Off
Only Available for New Subscribers