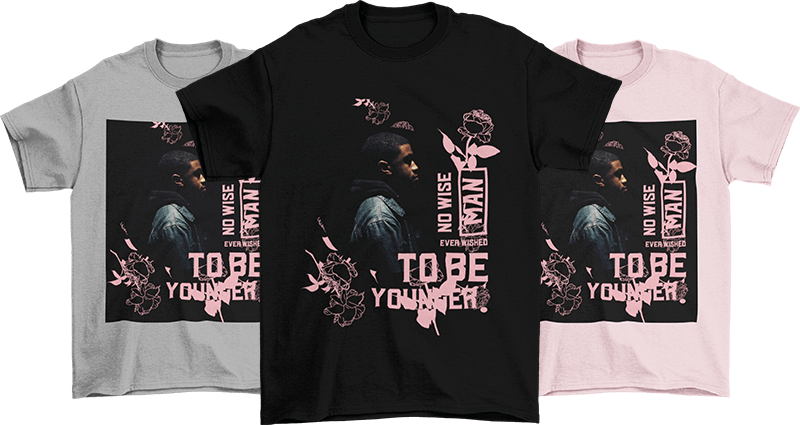 Now that your music is traveling around the world through streaming platforms, it's time to create your own music merch to promote your brand, increase your fans' loyalty, and monetize it.
How to Make Your Own Merch
Why is band merch so important when it comes to expanding your marketing efforts? First, they are the perfect reminder for your fans of a special date when attending one of your gigs, but also to show support in their everyday lives. At the same time, merch is excellent to make extra money almost effortlessly, thanks to online tools.
Why You Should Sell Custom Music Merchandise
Creating a selection of promotional products will indeed represent a good part of your income.
According to a report made by the Licensing Industry Merchandisers Association, music merch licensed goods had 8.2% growth in revenue during 2018 retail sales, while sports and celebrity categories accounted for 4.9% and 3.4%, respectively.
Of course, this doesn't mean that you'll be collecting thousands of dollars overnight, but it is profitable to create merch. You can set your goals and establish how much will it cost you to make merch. If your fanbase is a large one, you can start from there, or if you don't know how to estimate these numbers, you can consider a print-on-demand site, which we'll explain later.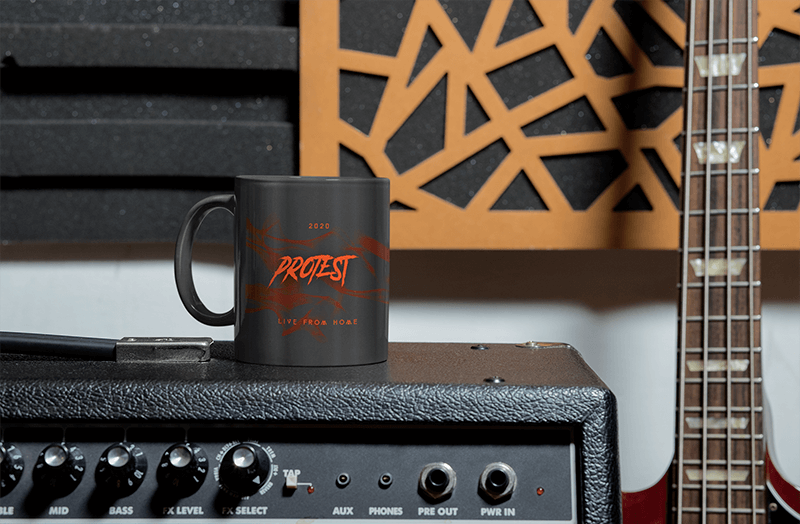 How to Design Merch for Bands
First and foremost, it's essential to set a target. Sure, the obvious common denominator is that your fans listen to your music. Still, you will also need to establish demographic information such as age group, gender, nationality, and average income.
Once you have that clear, you can start designing accordingly. Let's go over a few tips and trick to get you started on your designs:
Have at least two items with your logo on it. If you don't have one, it's an easy task to get done. Just explore all logo designs, choose your favorite, and customize it.
Album t-shirts are also a great way to promote a single or a new album, especially when meeting fans or after a gig.
Don't overdo it! If it looks well by itself, leave the design as it is. Remember that printed material seems a bit different in real life, so the intricate design may not be the best choice.

Design Customized Hoodies
We all love a cozy hoodie, especially when leaving a concert during cold weather. Also, hoodies are perfect gifts for fans who love variety when it comes to their favorite band merch. So, if you've already designed a few t-shirts, you must get a hoodie version for that same image so your listeners can show the world who's their favorite band all year long.
To achieve a high-quality design, you can explore with different colors, just remember that colorful designs pop better over complementary colors, black or white.
Try using Placeit's mockups! You can experiment with colors, and crop your design the way you like it. Also, there is a wide variety of models and settings to achieve the perfect look with your merch.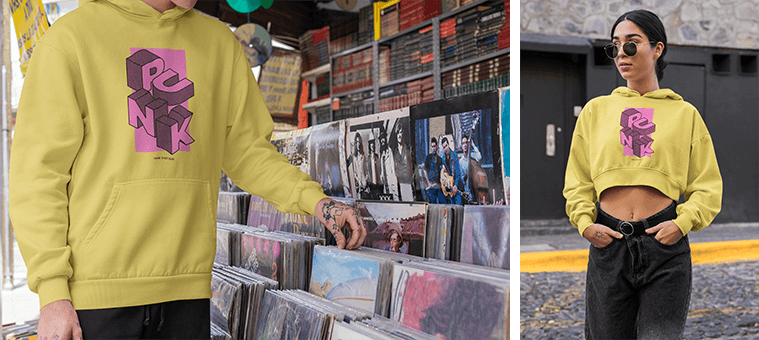 How to Make Band Tshirts and Sell Them
When it comes to printing, you can always do it yourself to give your merch a hand-made feel, but let's face it, nowadays tons of platforms take the load off your shoulders, and you don't even have to worry about inventory or shipping logistics.
Once your designs are ready, you can choose where to print a custom made t-shirt. Some of these platforms also allow you to sell the merch, but if you prefer to sell it directly on your website or music channel, that's OK too.
Let's take a look at some of the options available:
Merchbar
The company integrates data and other product details to offer your merch automatically without involving manual actions by the artist. On the bright side is that you can list your physical merch on Spotify and YouTube –limited to a few countries–,, and the platform enhances your product listing through Search Engine Optimization (SEO). The downside is that when you choose to do so, you can't link to your own store.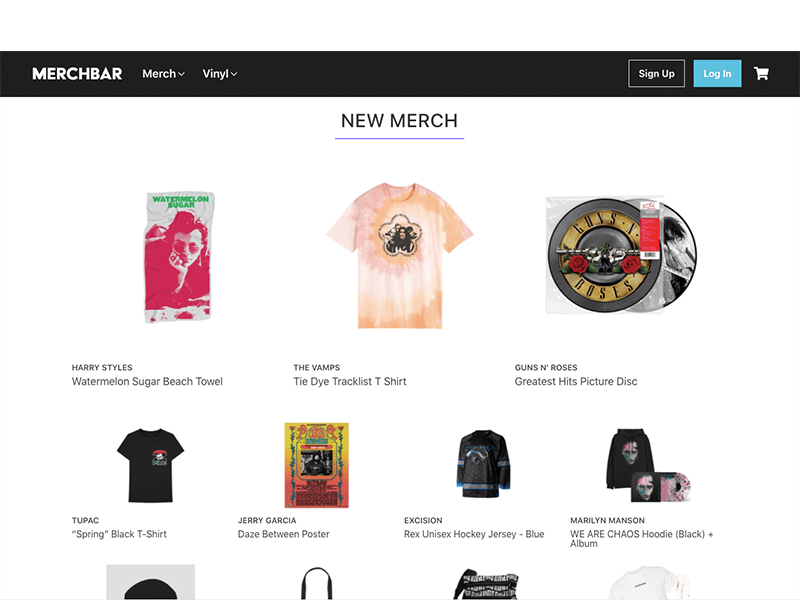 Spreadshop
This is a free online shop that offers a customizable shop system; you set the retail prices and create campaigns. You can also integrate this shop into your website and make global sales with its worldwide shipping service.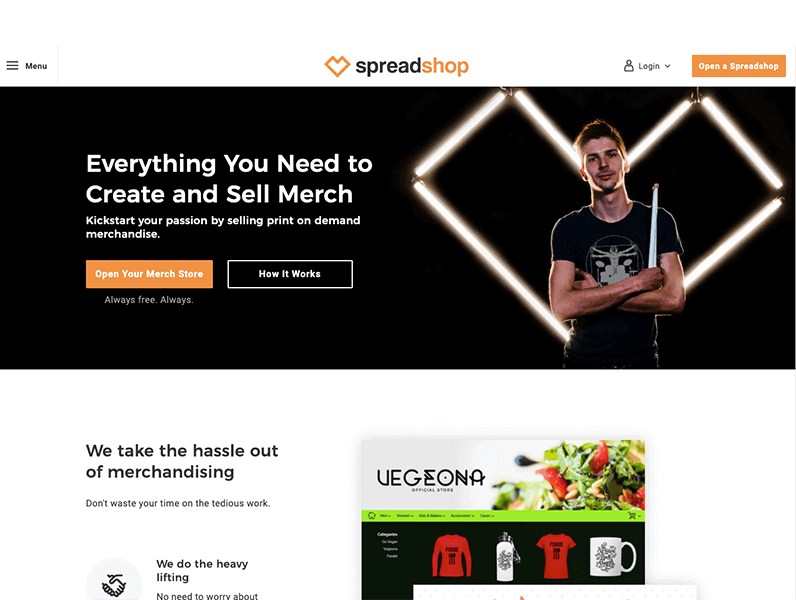 Dizzyjam
They take care of printing and shipping your designs to your fans. You get a free shop with an URL at their website and enjoy the profit without a minimum requirement. You can also get to sell directly from your Facebook fan page.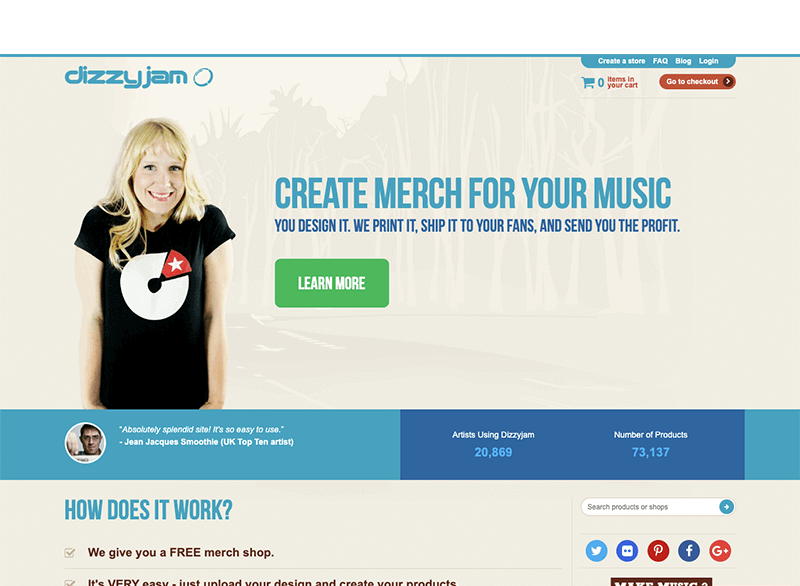 A Story Behind Music Tshirts
There's no way to pinpoint where t-shirt and music merch started to become such a relevant source of income for musicians, but we can discuss a story of massive success in one of the world's greatest bands: Kiss.
According to Paul Stanley, Kiss's frontman, also known as Starchild, selling their band merch started organically back in the 1970s. Their products have become so popular over the decades that now their sales add up to half-billion dollars at stores and concerts.
Of course, their fanbase is not only interested in T-shirts (which, by the way, represent $5 million in sales), hoodies, or mugs. Kiss, the superstar band that currently holds over 125 global licenses, sells anything and everything from a face moisturizer to condoms.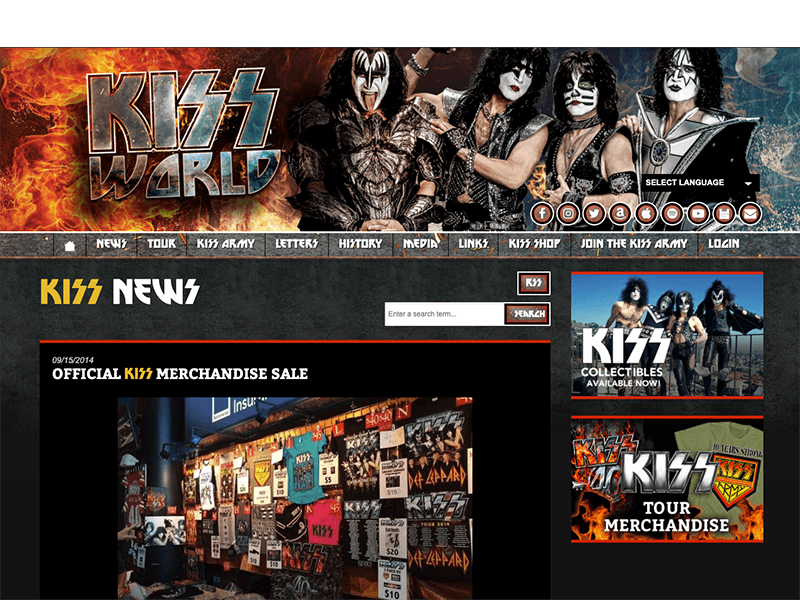 Most Popular Band Tees Over Time
Some of the most exceptional music designs have become so popular over the years that they've grown into timeless pieces. Let's exercise our memory. What's the first thing that comes to your mind when asked about a Joy Division t-shirt? Do you think about the Unknown Pleasures image? Our point exactly! That graphic piece is so iconic and recognizable almost anywhere in the music industry and pop culture, believe it or not, it became a meme.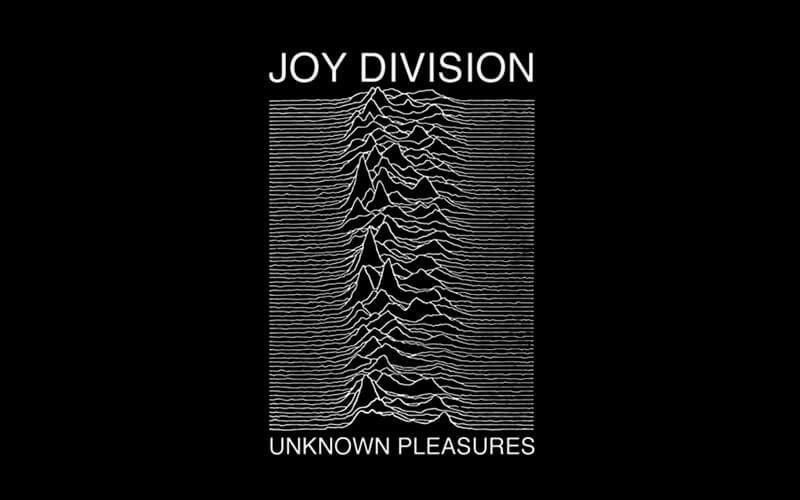 A Few Last Words
Besides being an effective marketing tool, music merch is a way to connect and keep the conversation going with your fans. Using different products to promote your mixtape cover, album, single or gig, will help you grow your presence online and in real life.
We would love to hear from you and learn how you've been doing using Placeit's design templates to promote your sound. Let us hear from you!
---
Time to Create Great Music Merch for Your Fans
Music merch is more than a marketing tool. Designing and selling merchandise is another way to connect with your fans and promote your music while earning some extra money.
Customize Your Design Now!
---