127+ Apple MacBook Mockups to Try Out!
The best way to lure-in your customers to your business website is by showcasing your website with beautiful and professional mockups. Find in this post the best MacBook mockups available at Placeit. From MacBook Air mockups to the latest MacBook and MacBook Pro Mockups, you'll find every possible set-up to promote your website the way it is meant to be seen.
This is the biggest collection of MacBook Mockups to which you can easily add your website's screenshot, your artwork, or whatever you want to and use the generated image as a desktop wallpaper, as a banner image or marketing asset for your Social Media Accounts, for your website, for a branding project, you name it!
Whatever your purpose is, these eye-pleasing Apple MacBook templates will allow you to showcase your hard work the right way.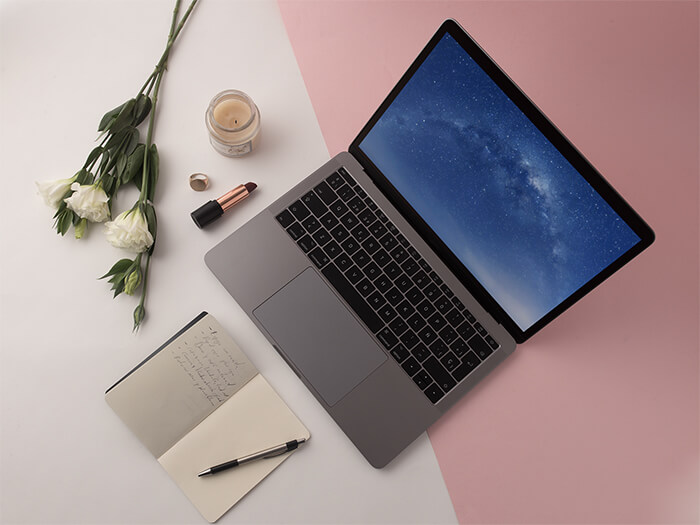 1. MacBook Pro Space Gray Mockup Template - Top Shot
Top shot mockups will allow you to showcase your business in a very modern way. Go ahead and customize this mockup.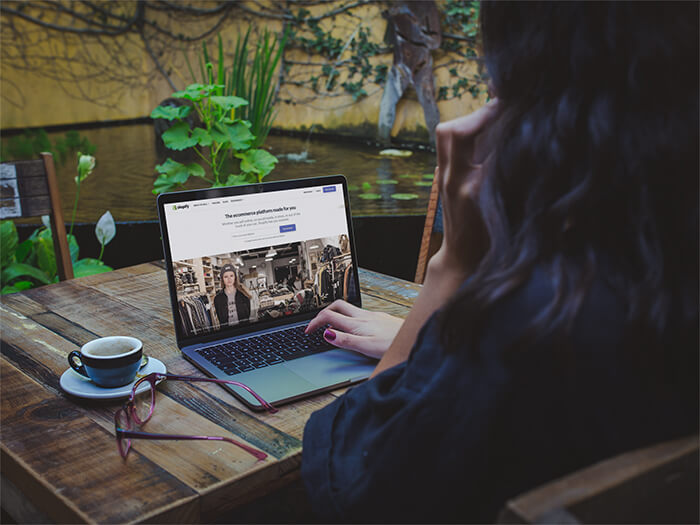 2. Macbook Pro Space Gray Mockup Template - Over the Shoulder
Freelancing is where the world is going. Achieve freedom promoting your site with this beautiful and modern mockup template.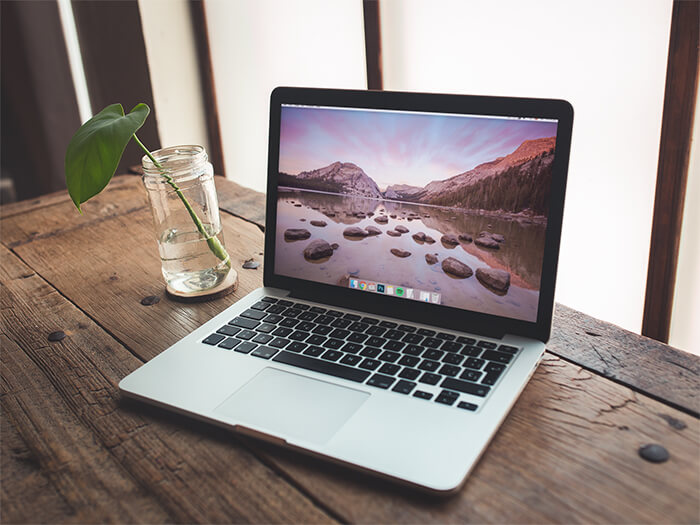 3. MacBook Pro Mockup on Wooden Table
This MacBook Mockup is usually used to promote blog posts on Twitter.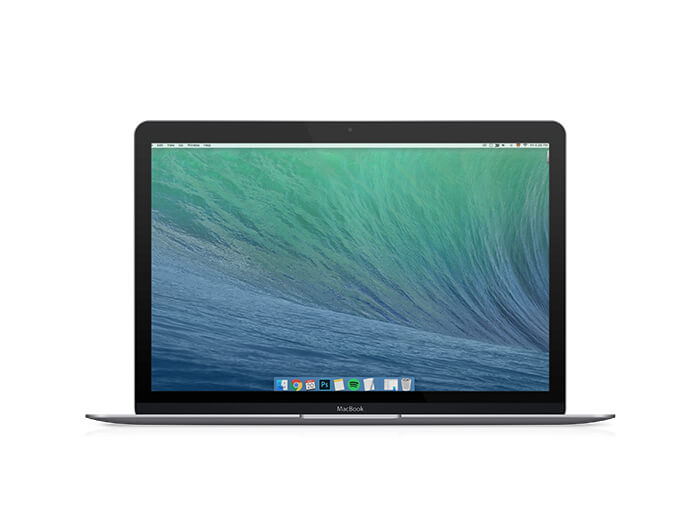 All white websites transmit that sleek feeling we all love. Customize this PNG mockup and add it to your website without a hassle.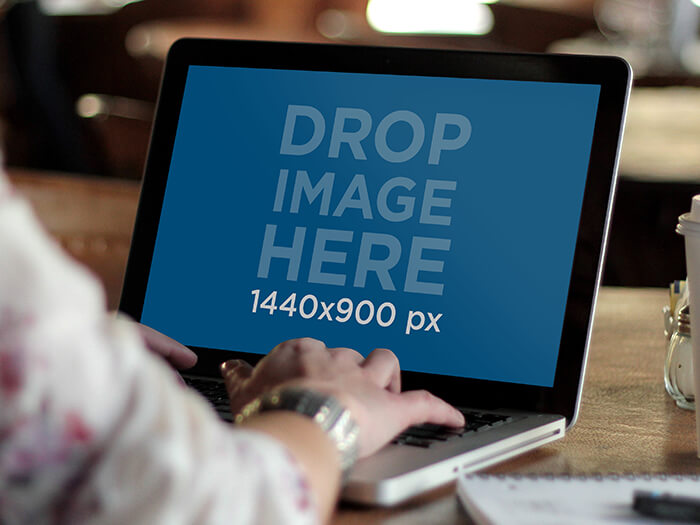 5. Macbook Mockups - Over the Shoulder
This over the shoulder mockup displays a person engaging with your website and doing the actions you want your users to take on it.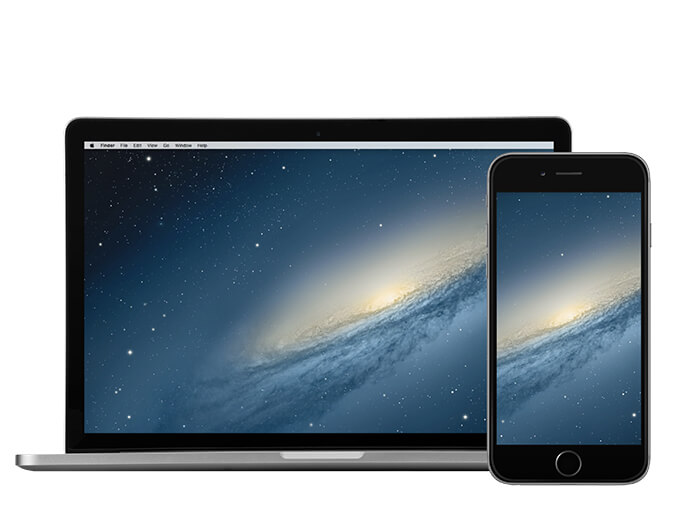 6. Macbook and iPhone 8 Mockup - Front View, Transparent Background, Multi Device
You thought creating mockups was difficult, well, with Placeit it isn't! Click on the download button and customize this multidevice mockup from your smartphone if you want to.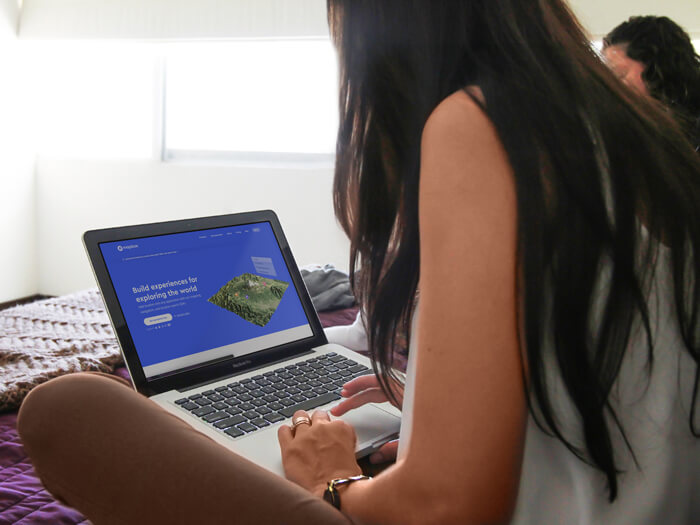 8. MacBook Being Used in a University Dorm Room
Show your customers how to use your website with this beautiful mockup.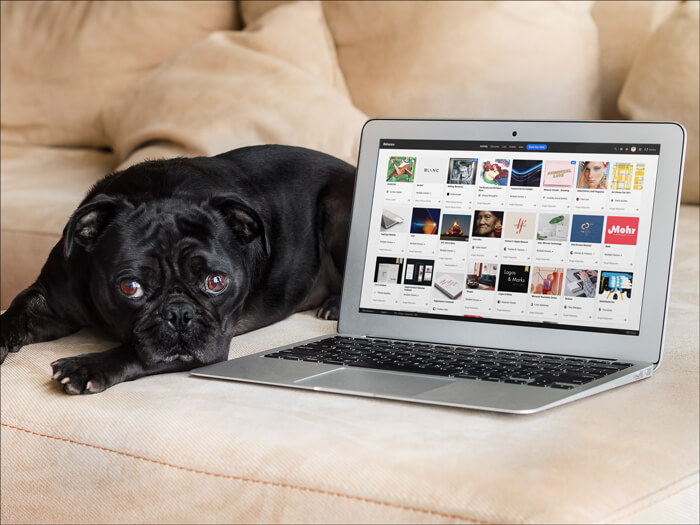 9. Macbook Air Mockup - Pug
What's cuter than this Pug and this MacBook Air mockup? Nothing!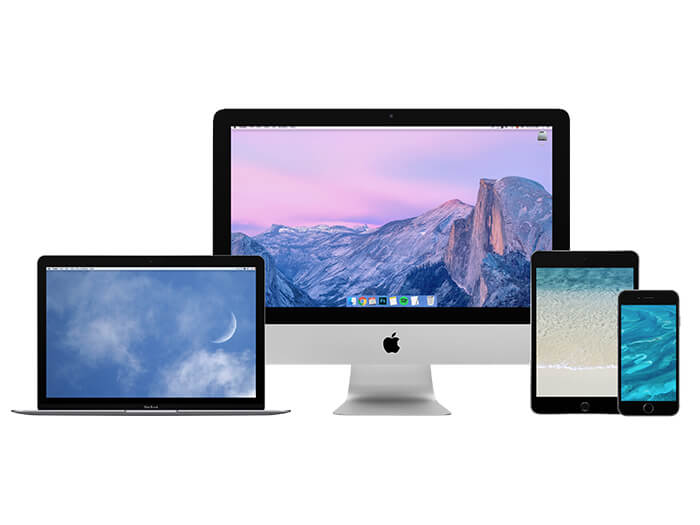 10. Multi Device Mockup Template
Multidevice mockup to showcase your app and your website at the same time.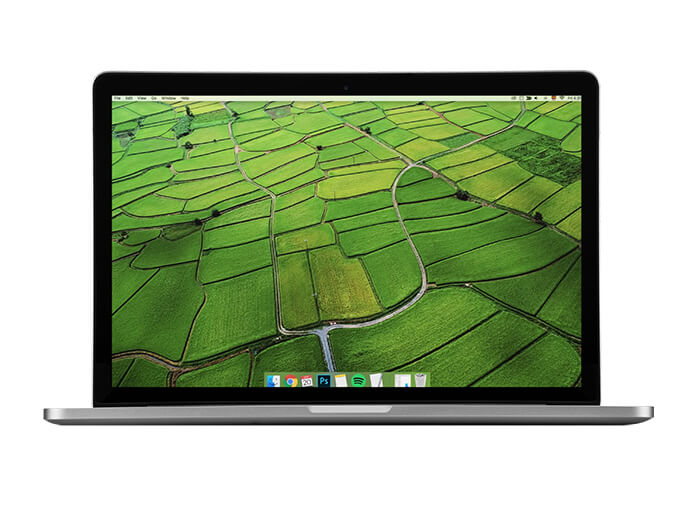 Put a Screenshot on this MacBook Mockups directly from your browser. As easy as uploading a screenshot, adjusting it on your screen and that's it!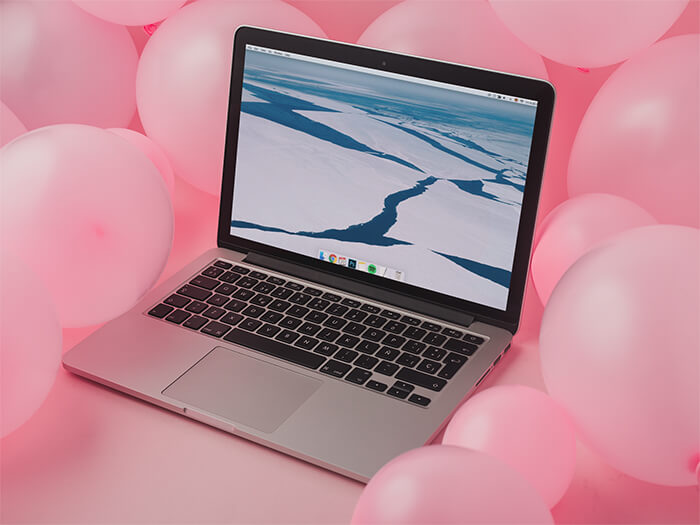 12. MacBook Pro Mockup Surrounded by Pink Balloons
Thinking for a new image for your Pinterest account? This is the one!
13. Space Gray MacBook Pro with Genius Bar Mockup
Customize the new genius bar the way you want to!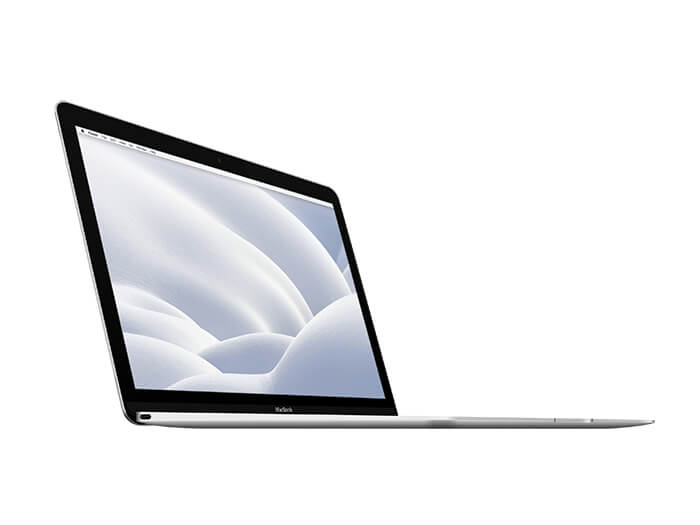 14. Silver Macbook (Retina) Mockup 2017
This new MacBook mockup is excellent for your one-page website!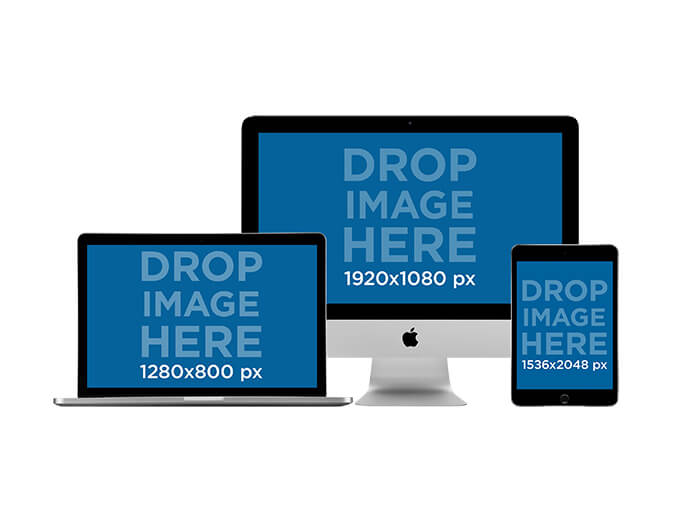 15. Multi Device Mockup Template
Three products to showcase the versatility of your business.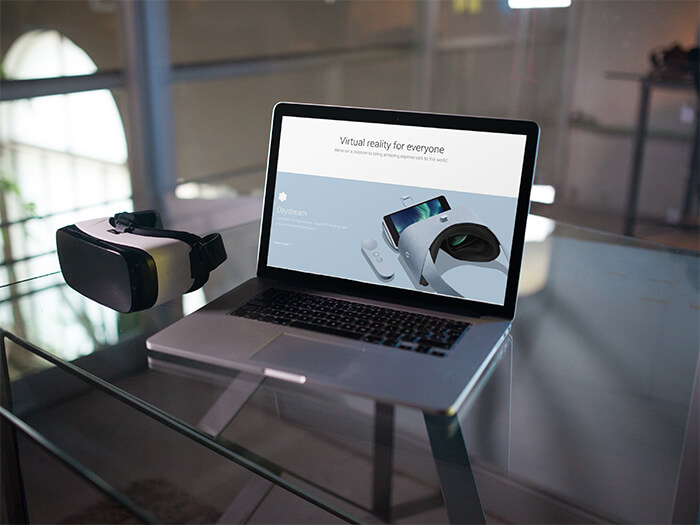 16. Macbook Mockups on a Table
Into VR? Then this is the visual marketing asset you need.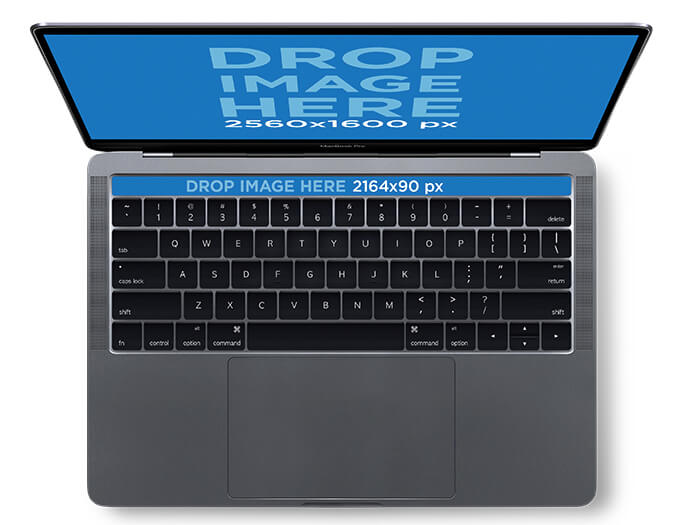 Put a screenshot on the screen and a another one on the genius bar.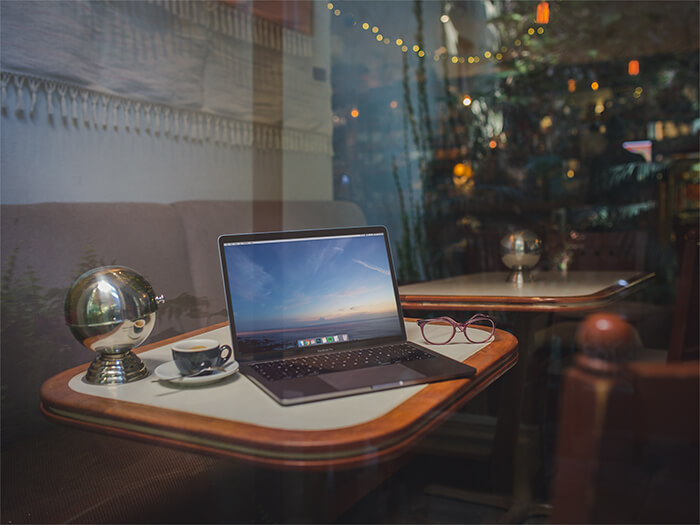 18. MacBook Mockups with Christmas Background
Add some context to your marketing efforts with this beautiful template.
19. Macbook Mockups Inside Cafe
No need to organize a Photoshoot when you have Placeit's MacBook mockups.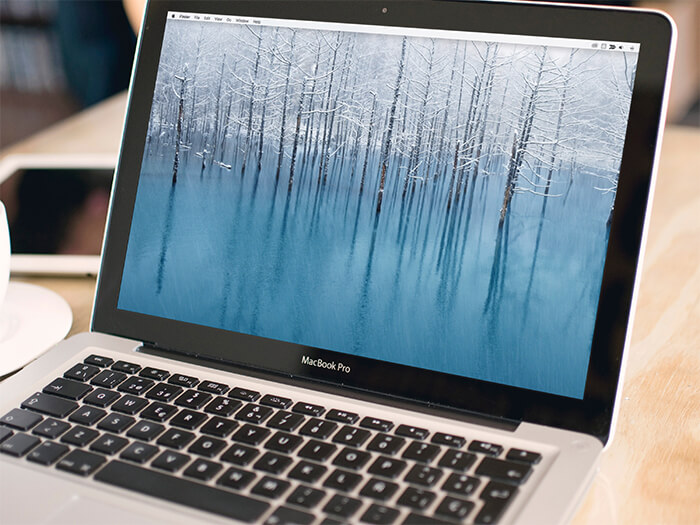 20. Multi Device Mockup Template
Creating a header image for your blog is as easy as pie thanks to Placeit.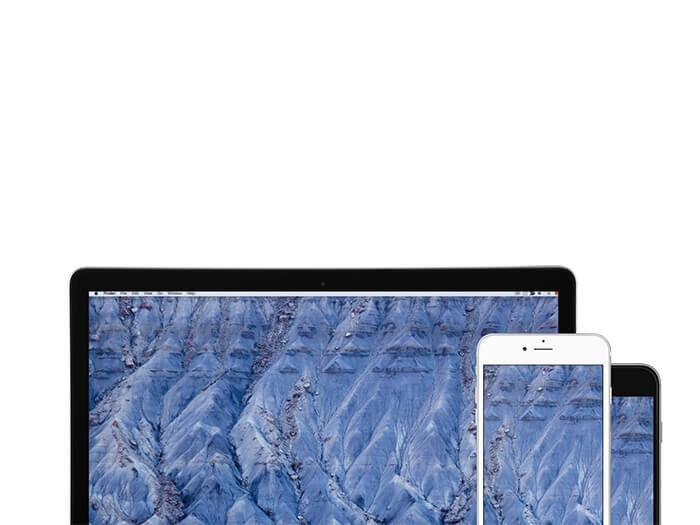 21. Multi Device Apple Mockup
This image is perfect for using in between sections of your landing page, go ahead and edit it directly on your browser.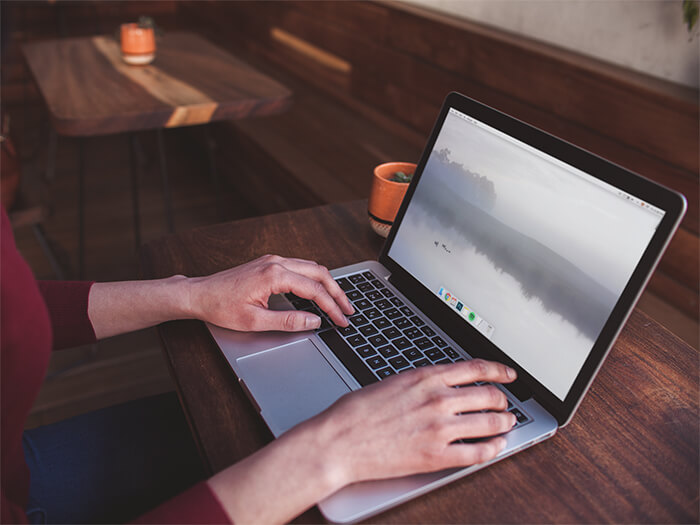 22. Macbook Mockups Inside Coffee Shop
This fancy mockup on what seems to be a peaceful cafe or a restaurant will give you the edge on your competitor.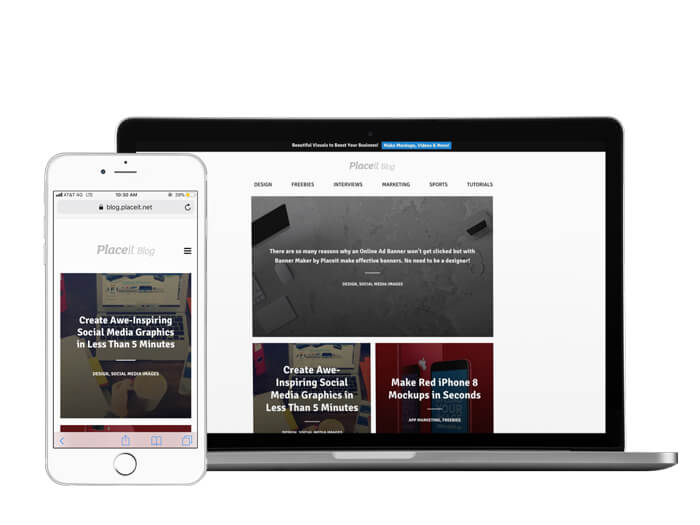 23. Multi-Device Mockup Template
This multi device mockup template will allow you to prove the responsiveness of your website.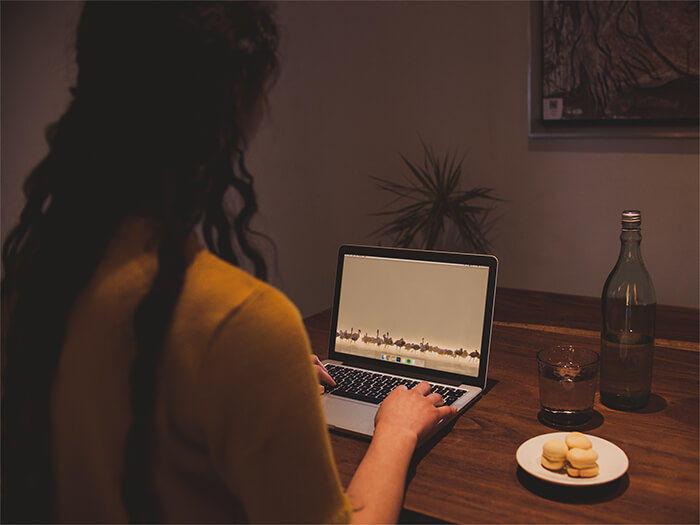 If your audience is young adult women this is the macbook mockup for you.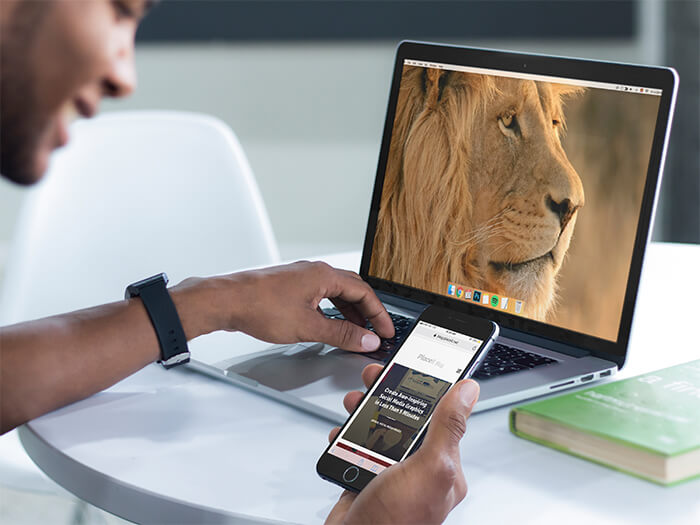 25. Responsive Mockup Template
Cross device experience is a thing and it is here to stay. Show your customers how they can first find content on their mobile and then get the full experience on your desktop website.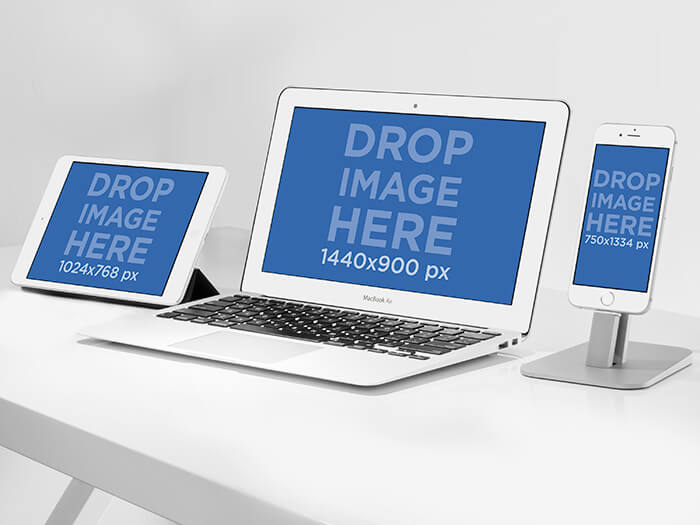 26. White Apple Device Family Mockup
Choose your marketing weapon.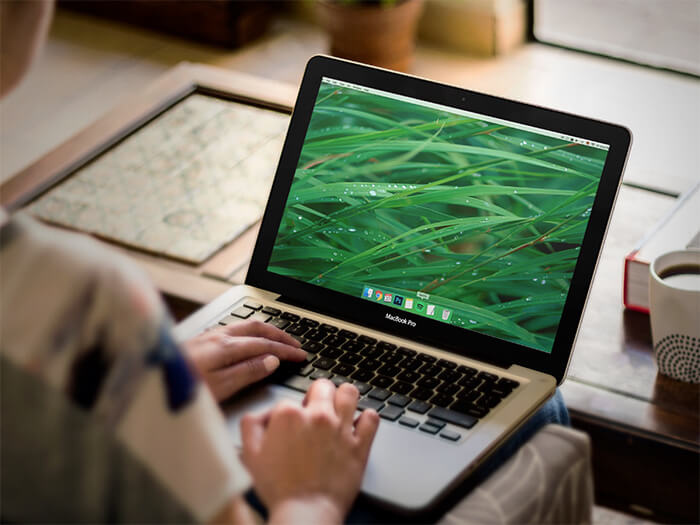 28. Over the Shoulder Shot - Macbook Pro Mockup
Over the shoulder MacBook mockups are great because they allow you to show both the target customer and your website in use.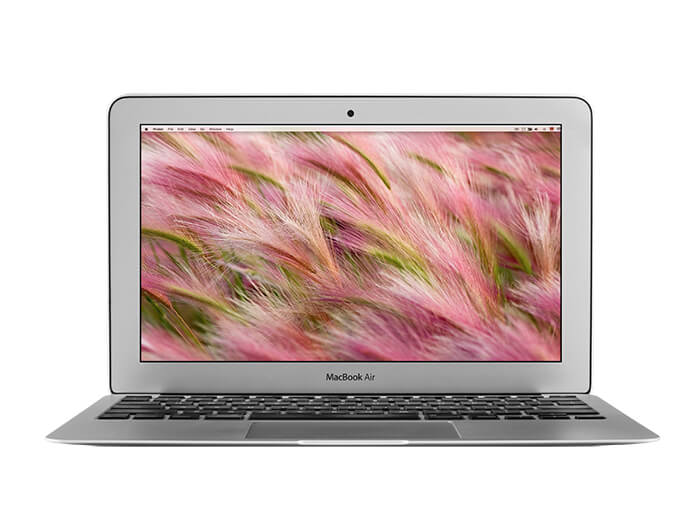 You can add any background you want to this MacBook Air mockup, gradients are a great choice!
30. Apple Devices Mockup Set
Three screens, three opportunities to show your responsive website.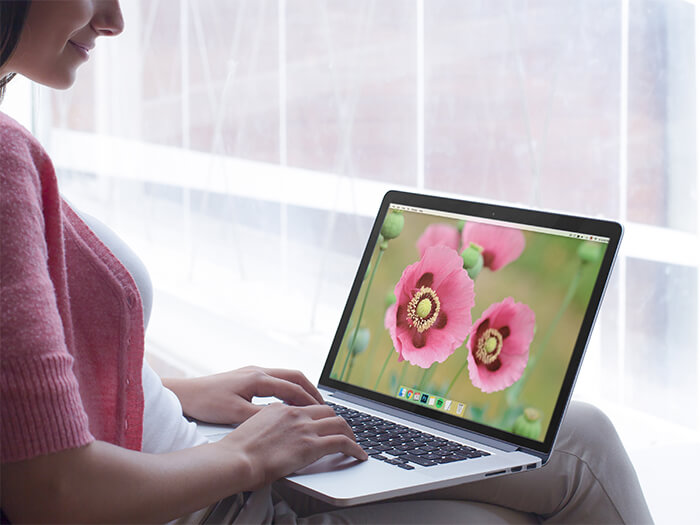 31. 15" Macbook Pro Mockup Template
This is an excellent mockup to promote your mommy blog!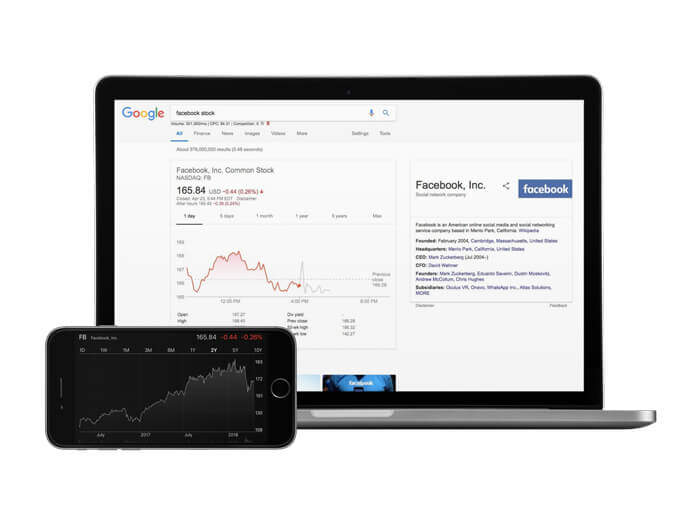 This MacBook mockup template is excellent for putting a YouTube video on the iPhone and your website on the MacBook.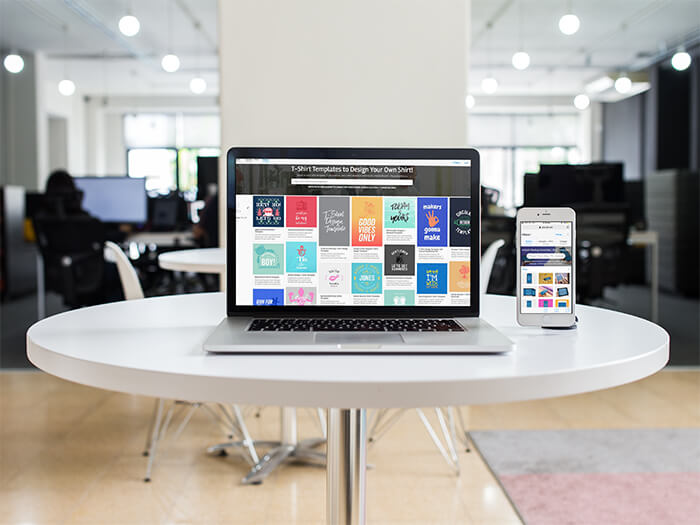 33. Set of Apple Devices Mockup
These mockups can be perfectly used as blog headers, go ahead and try it for yourself!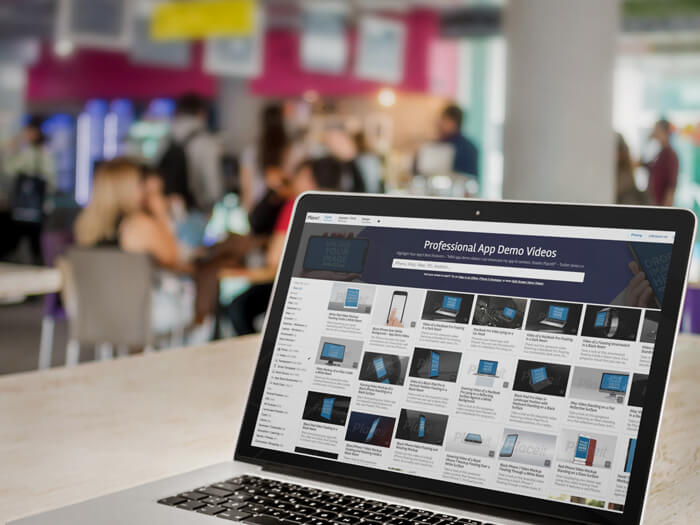 Stop using stock images that everyone recognizes and use these professional photoshoots instead and see how your business starts growing.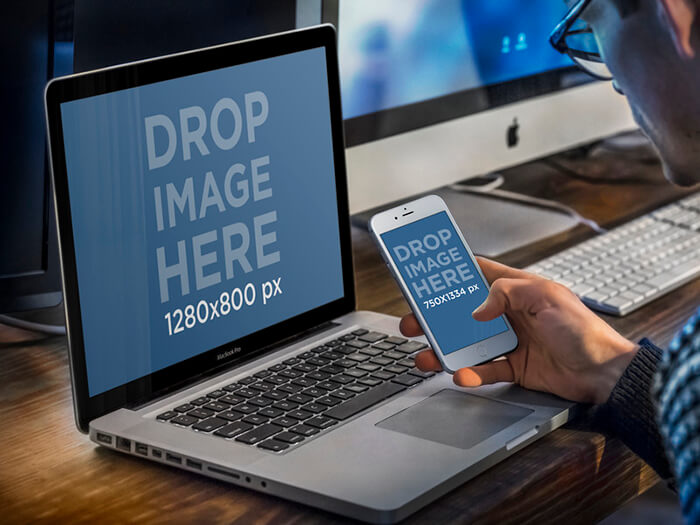 Embrace the cross device purchase funnel experience and market your business the way it is meant to.
One of our top downloaded MacBook mockup mostly used as a blog top image.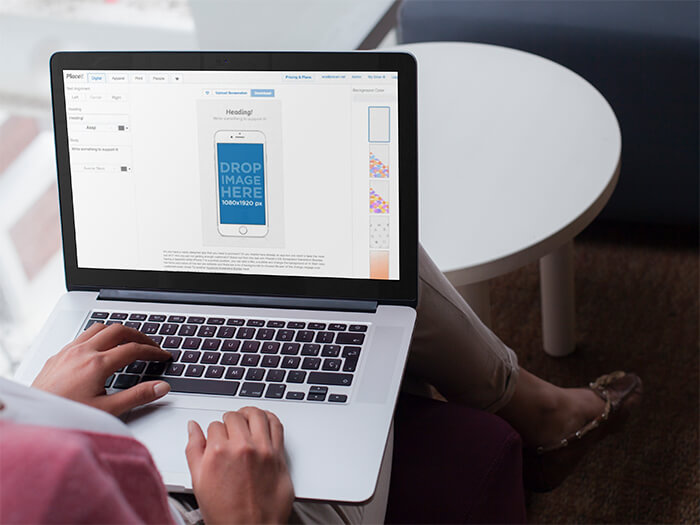 37. Macbook Pro 15 Inch Mockup
Drop your image on the screen of this laptop mockup and advertise your business the best way possible.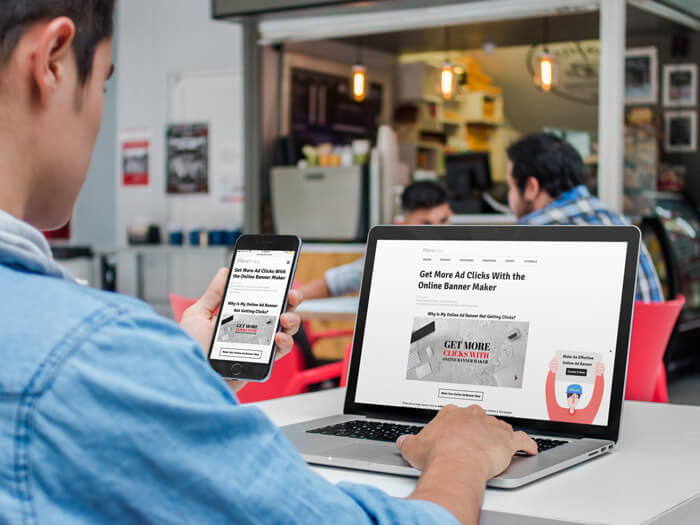 38. Responsive Showcase Mockup Template
Easiest to customize mockups in the whole world. Go ahead and try the "Grab from URL" feature on Placeit.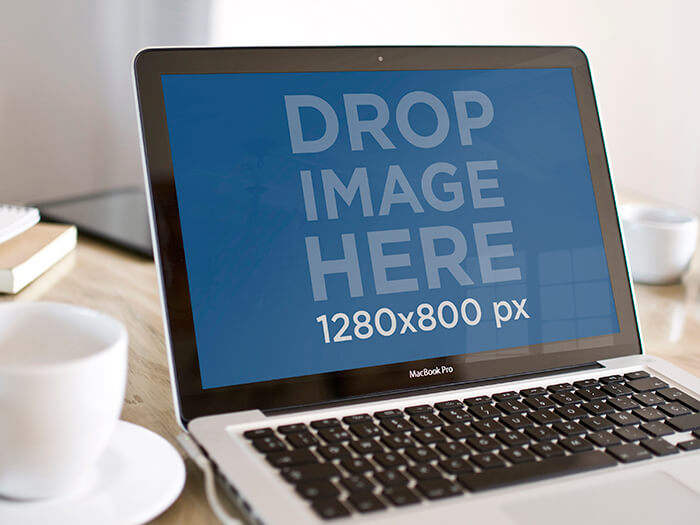 39. MacBook Pro Mockup Template
Make your customers relate to this image by showing the usual scenario they are used to see in their normal life.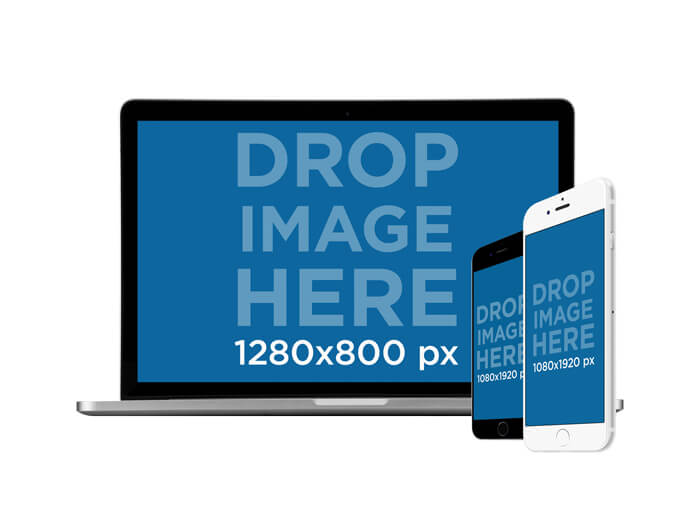 40. Apple Devices Showcase Mockup
Click the download button and then click on the "Grab from URL" button and then add type in your website and you will see it immediately reflected on the devices on screen!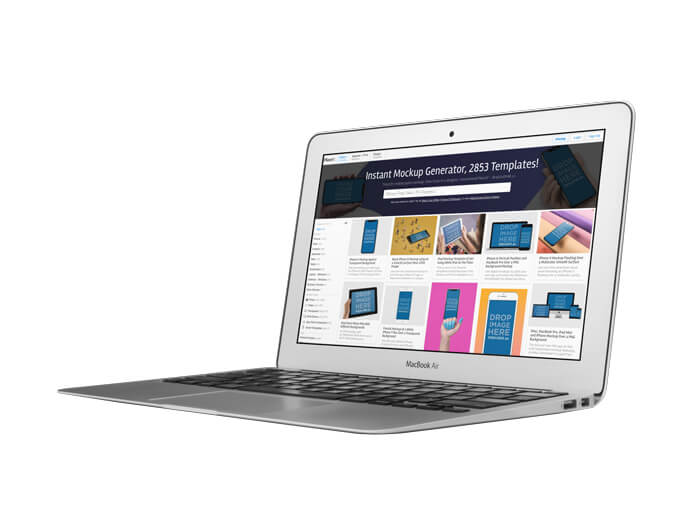 Surprise your acquaintances by customizing this mockup and making it look as if a professional graphic designer did it!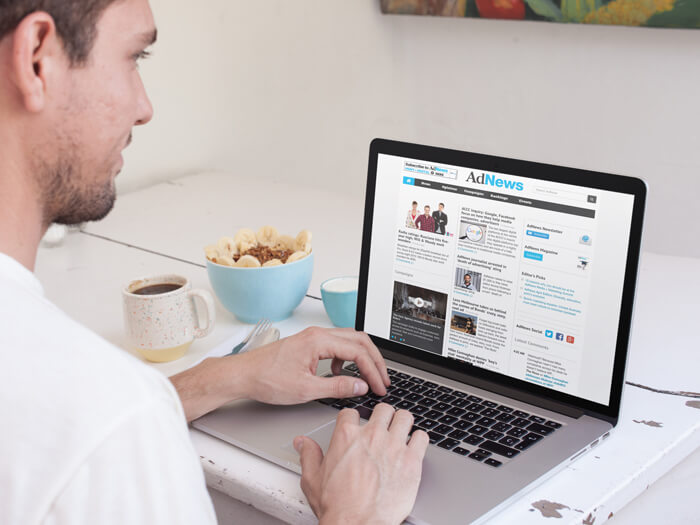 43. MacBook Pro Mockup (Retina, 15-inch, Mid 2015)
Promote your healthy business website with this mockup where a young healthy man can be seen happily interacting with a website.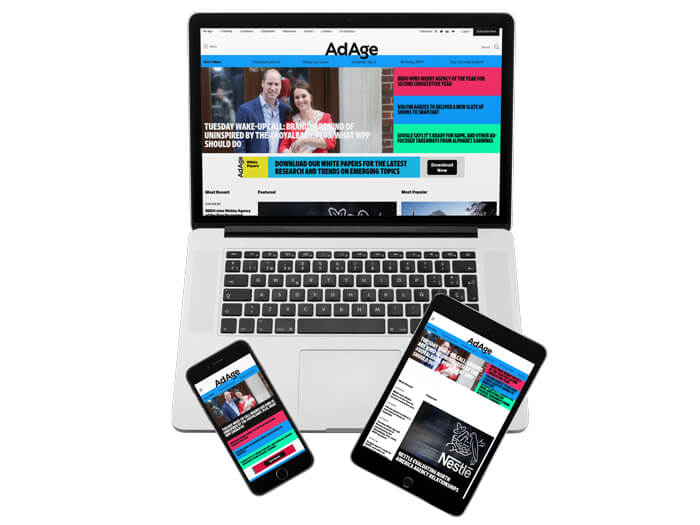 44. Apple Multidevice Mockup
Three screen sizes, perfect UX. Showcase yours now!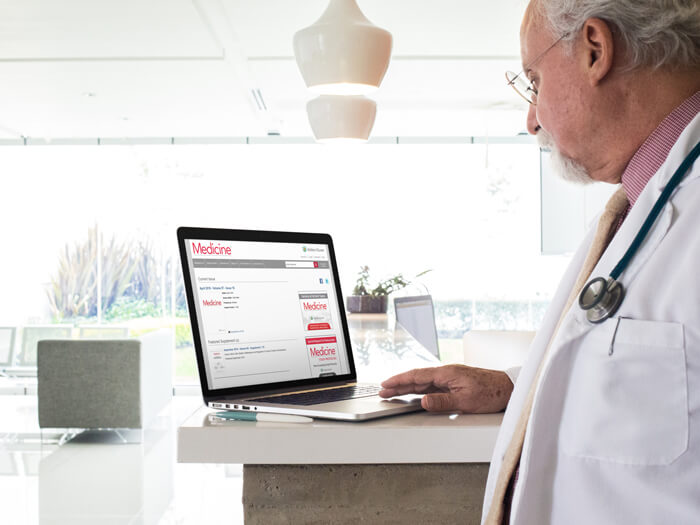 45. MacBook Mockup Being Used by Senior
Use this MacBook Mockup template to speak to your audience the best way possible.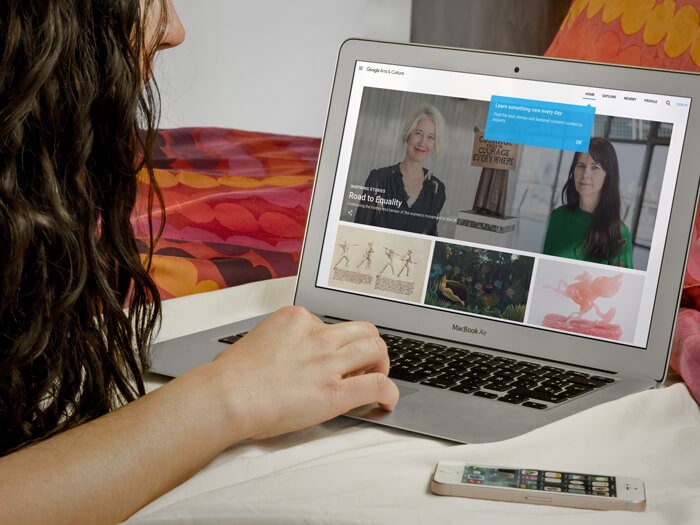 46. Free MacBook Air Mockup on Bed
Appeal to your audience the best way possible. Customize this free MacBook Air mockup with online by tapping on the button below.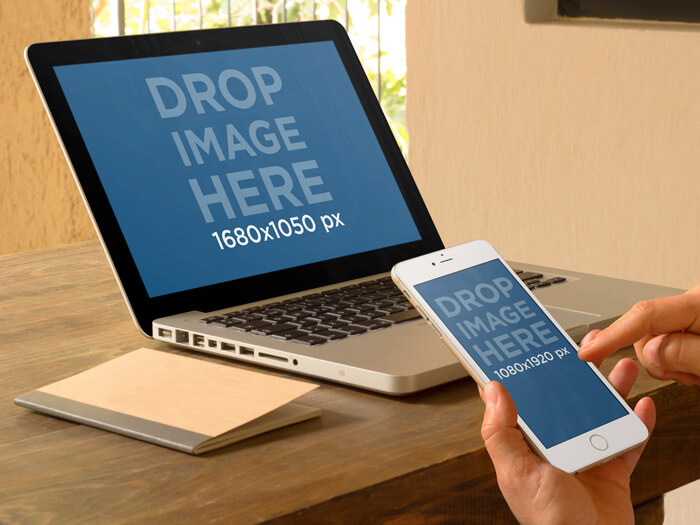 47. MacBook Mockup and Gold iPhone 6S Plus Mockup
Moving from one device to other is commonly seen nowadays. Use this mockup to portray this behavior easily.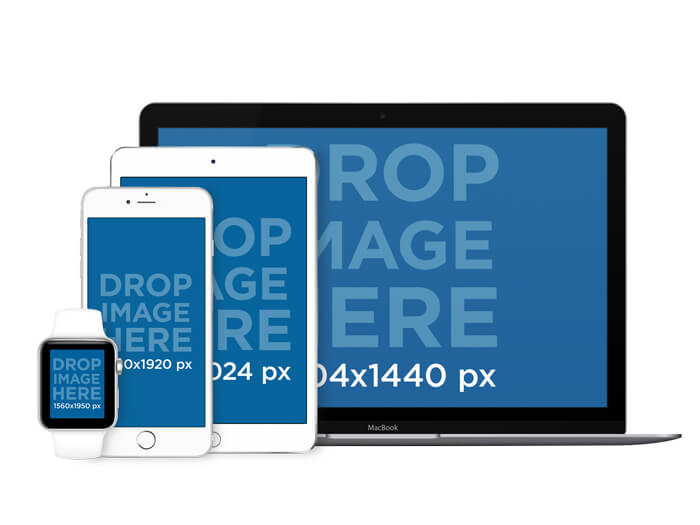 48. Full Apple Device Family Mockup - Responsiveness
A pixel-perfect and photorealistic mock-up of MacBook, an iPad, an iPhone, and an Apple Watch.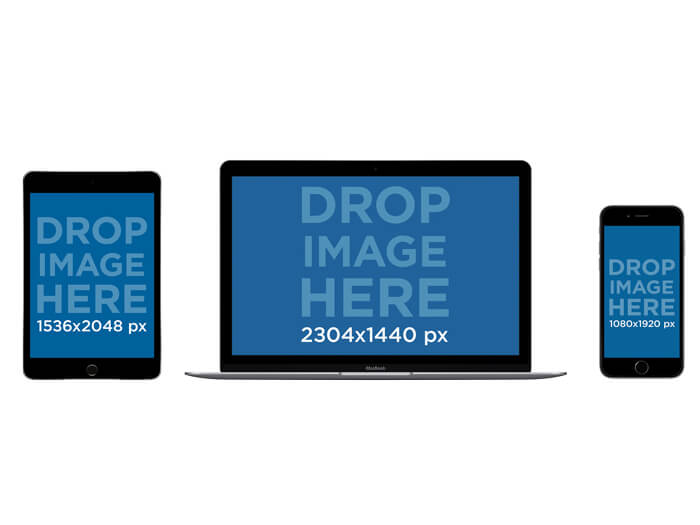 49. iPad, MacBook, iPhone Mockup Pack
Showcase your new apps and web design projects in a elegant and photorealistic way with these 3 high-resolution Apple product mockups.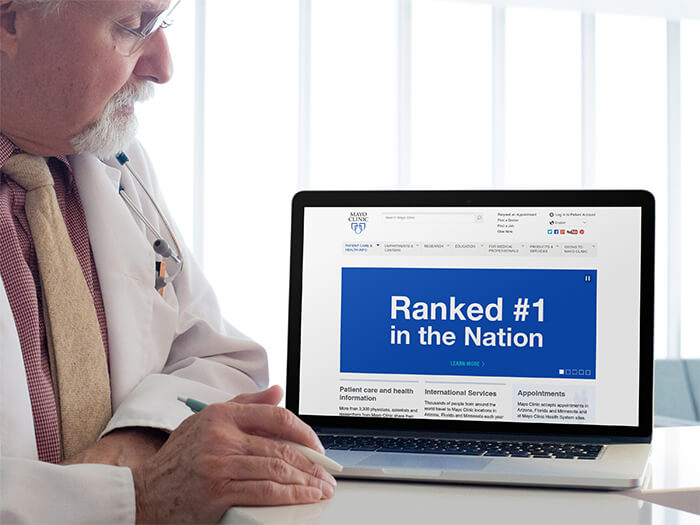 50. MacBook Mockup and Doctor Model
In order to have your design displayed on the screen of this MacBook, just upload it and it will automatically be adjusted.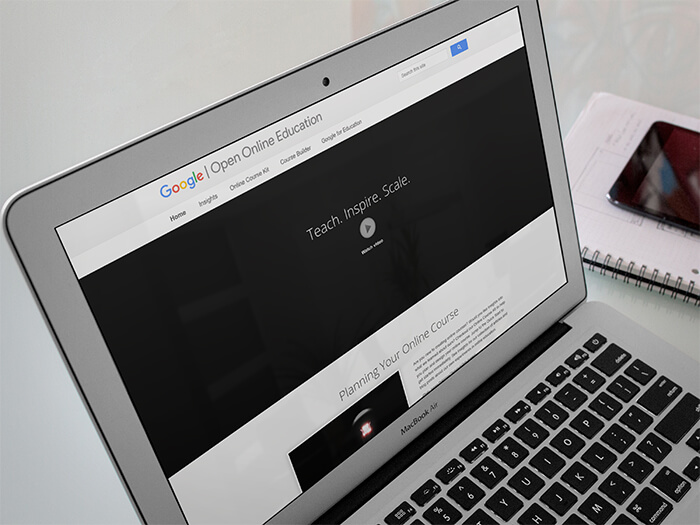 51. Zoomed In MacBook Air Mockup
Get a huge 3300×2475 px (300 DPI) image to use on your blog or website!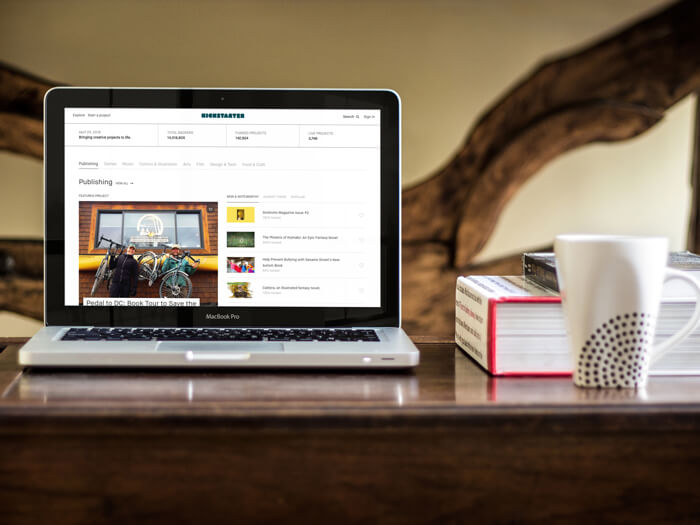 52. MacBook Pro Mockup on Wooden Desk
This Macbook mock-up will help you present your UI/UX design to client. You can place your design easily directly from your browser.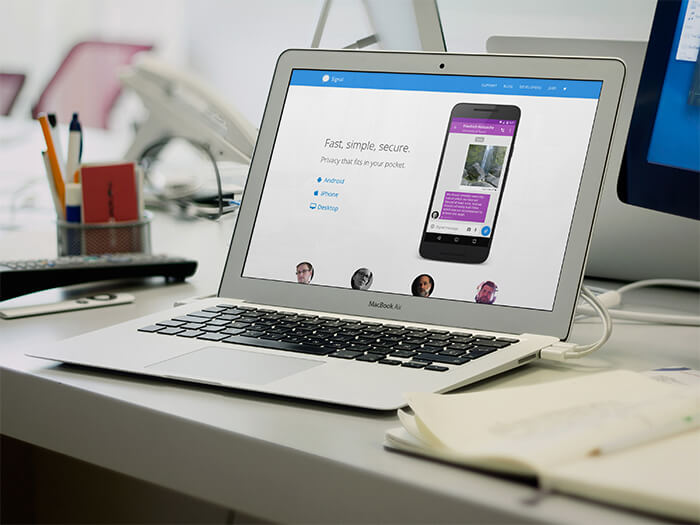 53. Photorealistic MacBook Air Mockup
Forget about organizing a photoshoot to get the marketing images that you want. This macbook mockup is all you need.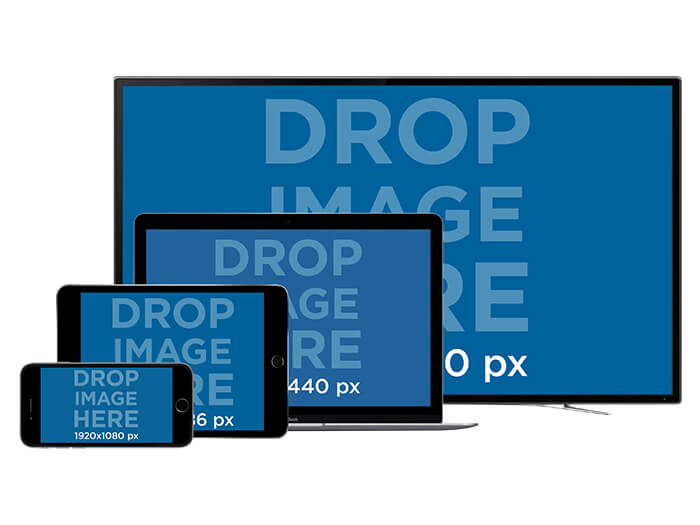 54. Multidevice Apple Family Mockup Set
A high-quality mockup to showcase your business.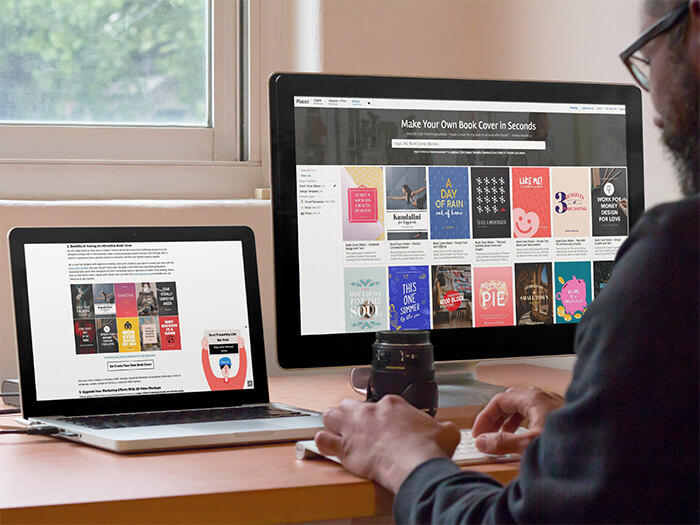 56. Responsive Screens Mockup Side to Side
Beat the competition with this macbook and imac mockup pack.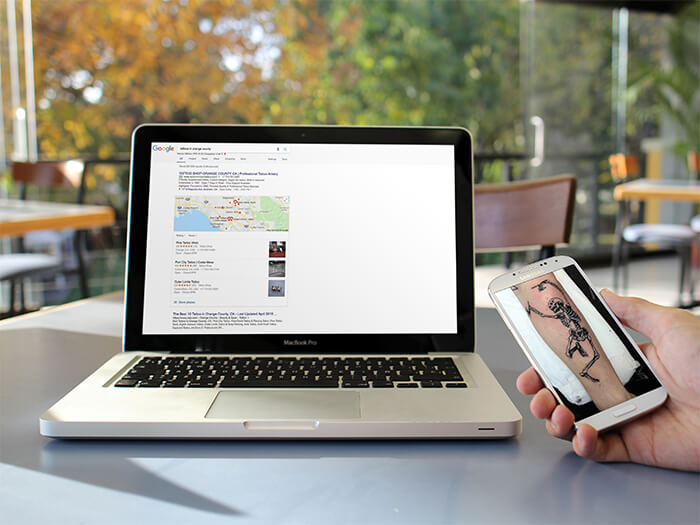 57. Macbook Pro Mockup Cross Device Showcase
Take your users from mobile to desktop with this amazing macbook pro mockup template ad.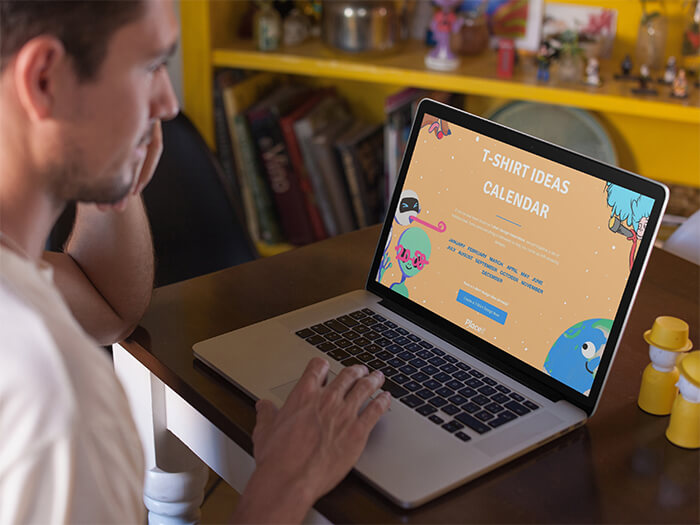 58. Macbook Pro Mockup - Home Office
Place your website design into a MacBook Screen and give it a realistic look with this mock-up template.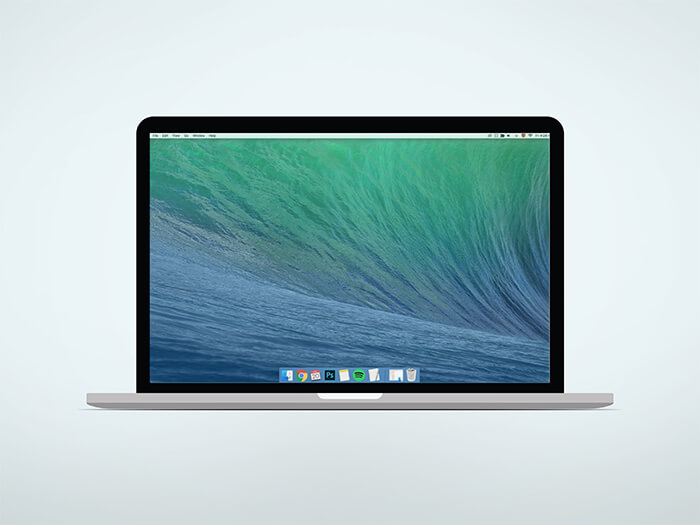 59. Minimal Style MacBook Mockup
Present your web redesign with this agnostic macbook template.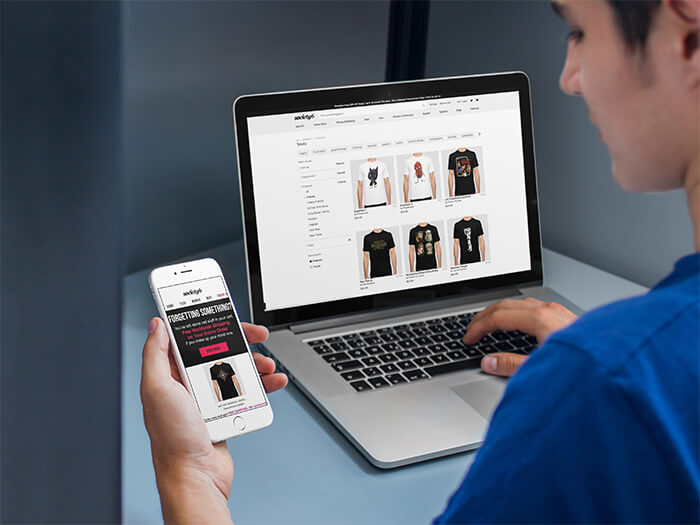 60. MacBook Mockup Cross Device Scenario
Premium photorealistic multidevice mockup template.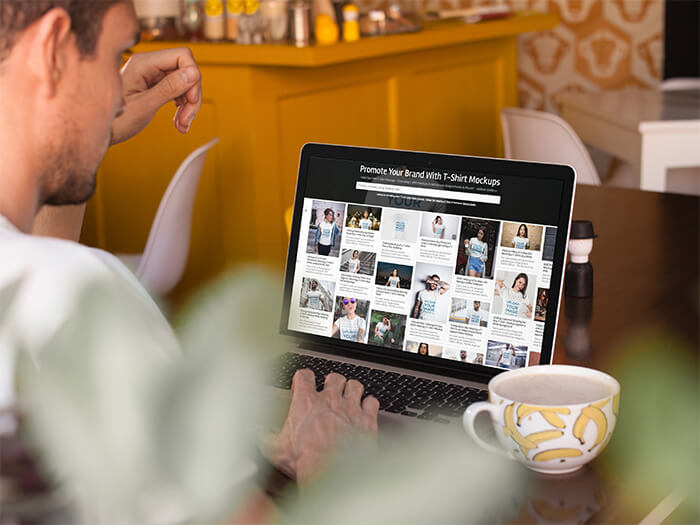 61. MacBook Mockup Cafeteria
This mockups is ready for you to drop your work in and sharing it on your favorite social media platform or on your website.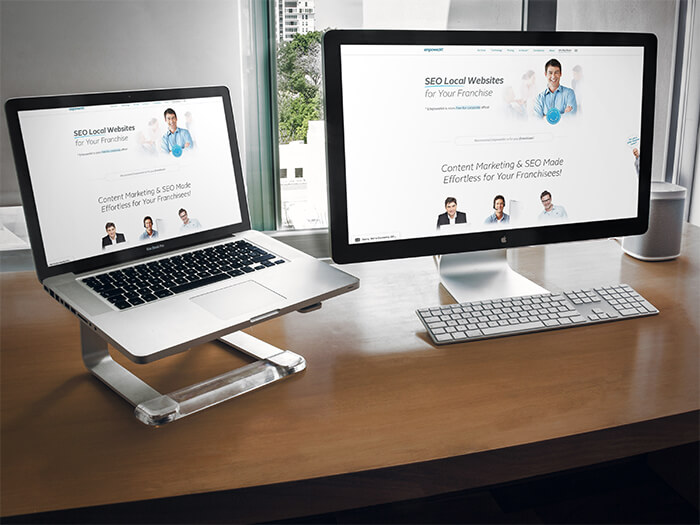 62. Responsive Showcase Mockup Template
Use this responsive showcase mockup template to display your work in a beautiful office setting.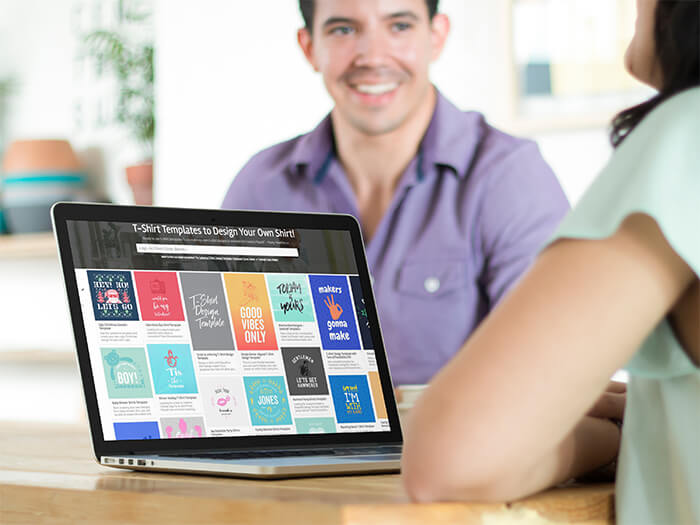 63. MacBook Pro Mockup Interview
Put your blog post on the screen of this MacBook mockup and forget about opening Photoshop once and forever.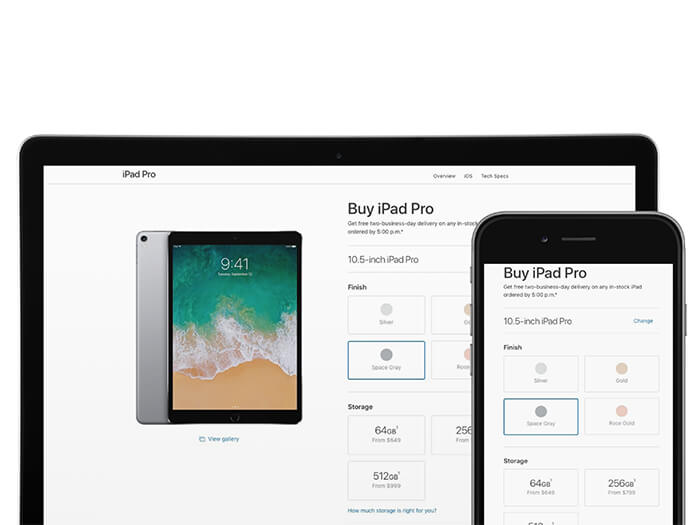 64. Zoomed iPhone and MacBook Mockup
New Macbook Mockup template featuring a zoomed in iPhone and a Macbook screen.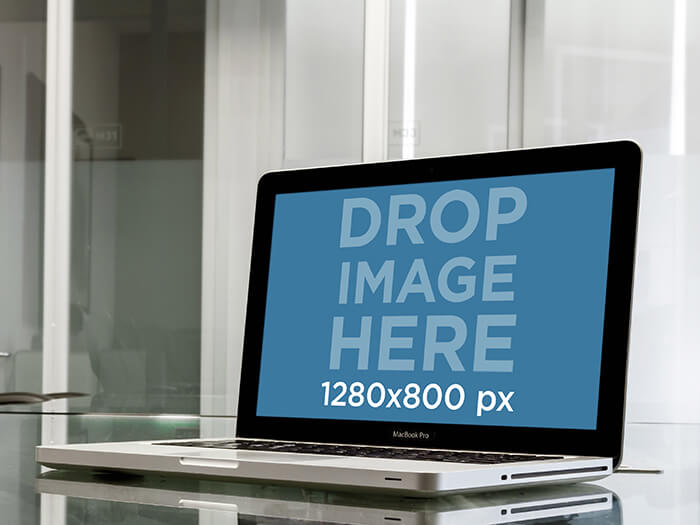 65. MacBook Pro Mockup Modern Office
Create the perfect professional look for your app in this MacBook Pro mockup. The macbook pro is set on a glass desk in a meeting room.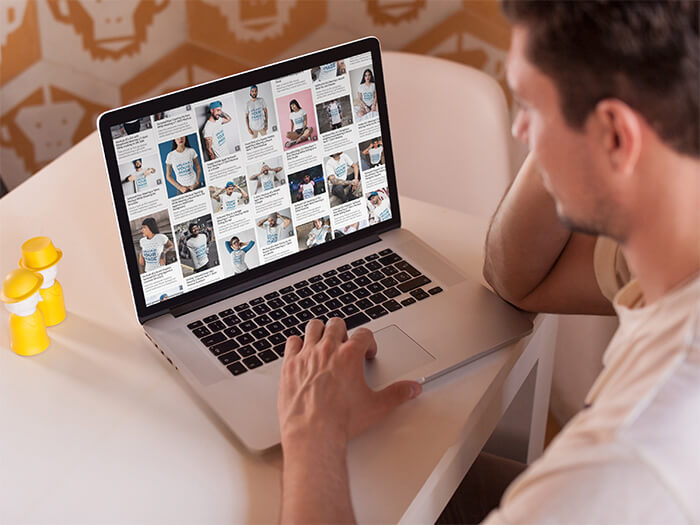 66. MacBook Mockup Cafeteria
This over shoulder template of a young man using his MacBook Pro while sitting down on his table is great to promote an app or website!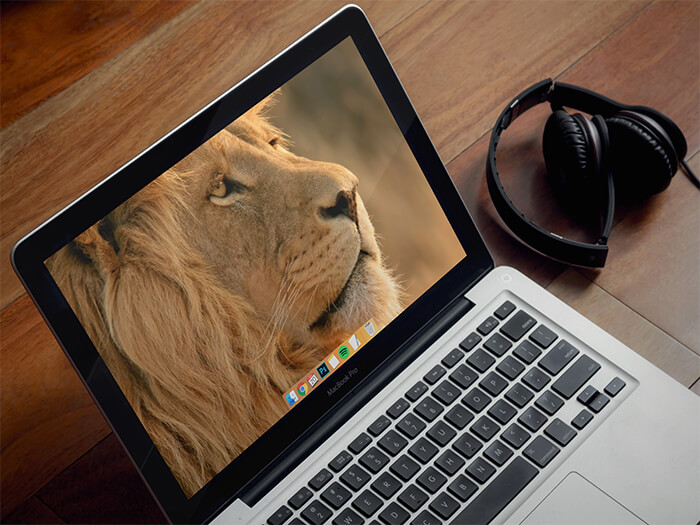 67. MacBook Pro Mockup with Headphones
Have your new product screenshot placed on a Macbook Pro! This 1208 x 800 px stage sits on top of a wood-planked floor besides a pair of high quality headphones.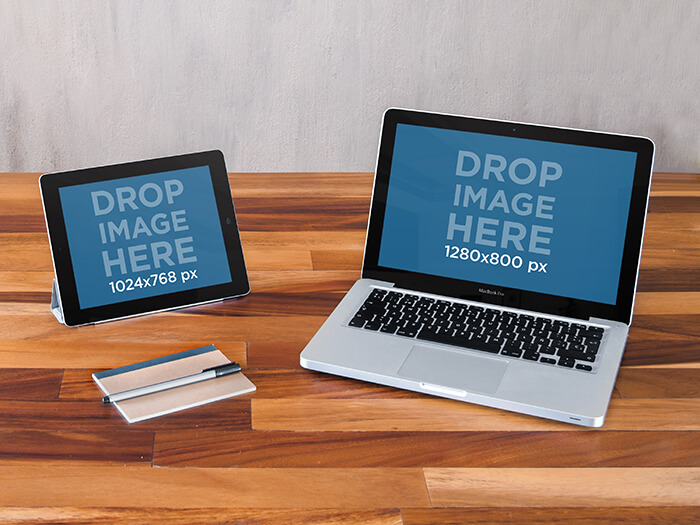 68. iPad and MacBook Pro Mockup on Table
This mockup features a Macbook Pro and an iPad on top of a wooden desk next to a notepad at a creative office. Imagine how your website/app would look being displayed on these devices? Make an impression on your target market today by making mockup templates part of your marketing strategy today!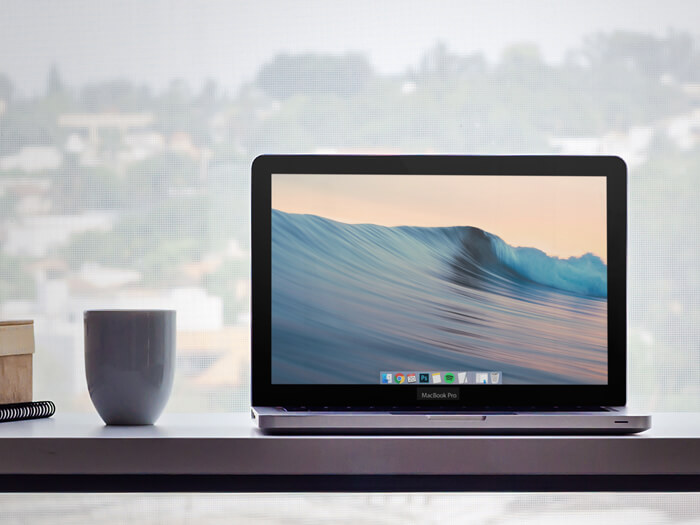 69. MacBook Pro Mockup Near Window
A full frontal shot of a MacBook Pro laying on a metal table next to a cup of coffee. In the background a faint glimpse of mountain, trees, and sky. This relaxing, but modern shot would be great for any type of app or audience.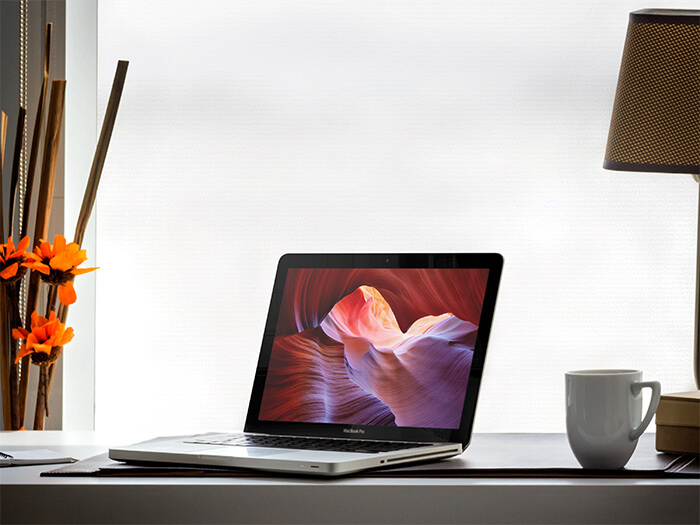 70. MacBook Pro Mockup in a Hotel
The lighting in this hotel room is soft white and comes from the window behind the macbook. Market your business with this macbook mockup template to impress your clients.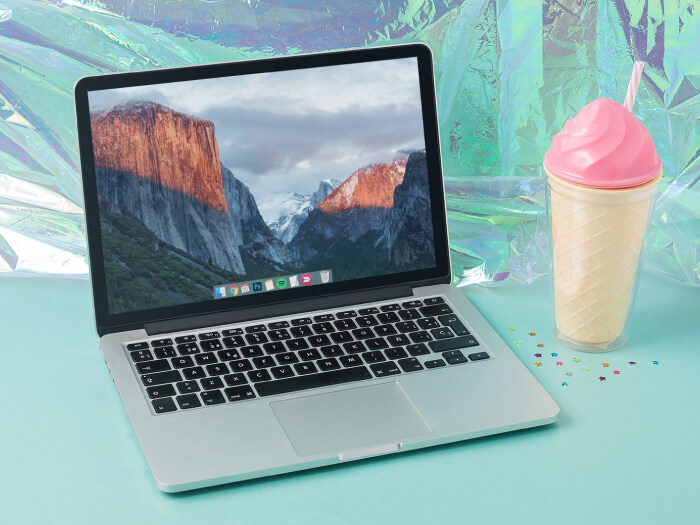 71. Hipster Macbook Mockup Template
This MacBook mockup  is an excellent visual asset that you can use if you want to promote your latest app or responsive website to your audience in a more compelling way!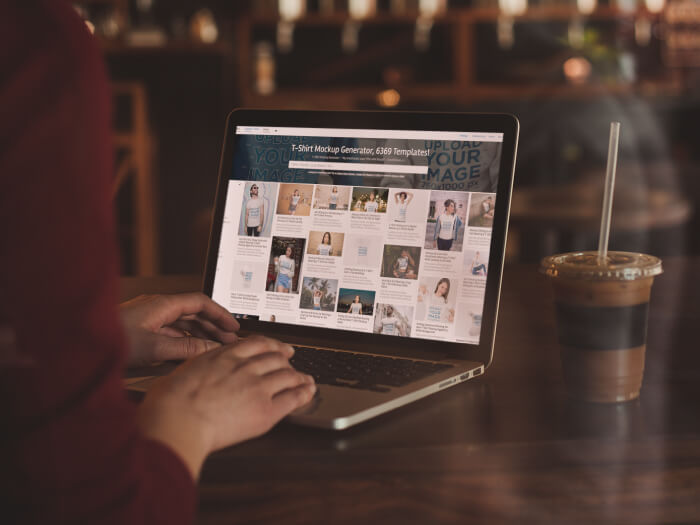 72. Macbook Mockup of a Woman Working in a Cafeteria
Take a look at this beautiful visual asset from the other side of the window, it has a MacBook Pro being used by a freelancer while at a cafe.
73. Space Gray Macbook Mockup
Market your business the best way possible with this new space gray macbook pro mockup template!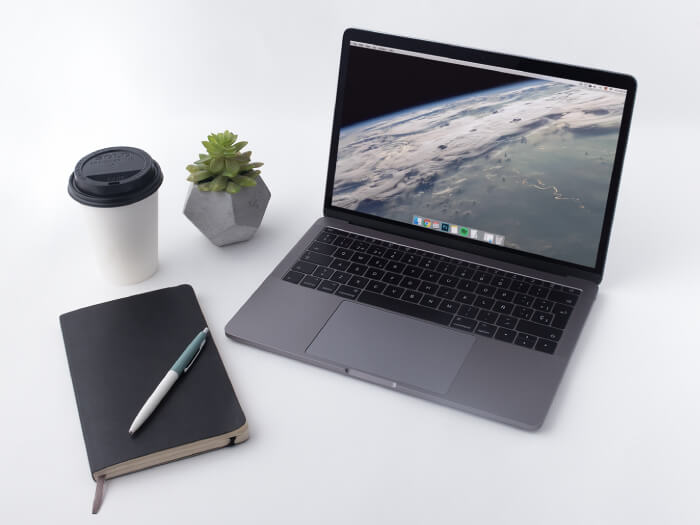 74. Gray Macbook Mockup - Workspace Setting
Place your website on this new retina macbook mockup and amaze your clients.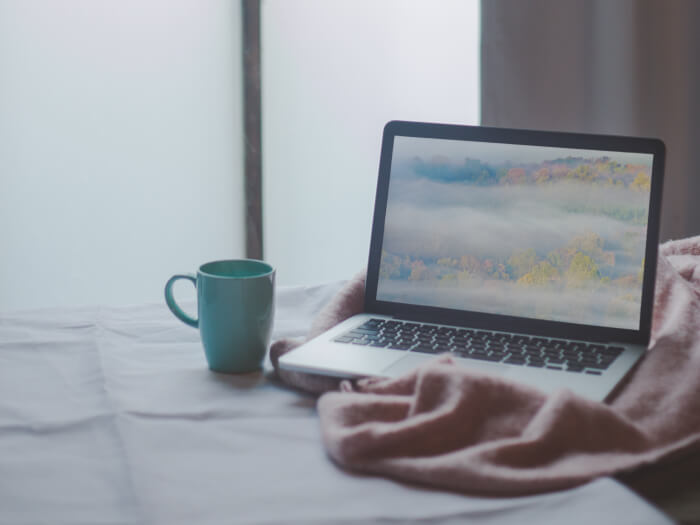 75. MacBook Mockup - Loft
Have a look at this awesome visual asset featuring a MacBook Pro lying on a bed near a window, it's an excellent choice if you are looking to promote your latest website or app in a more beautiful way!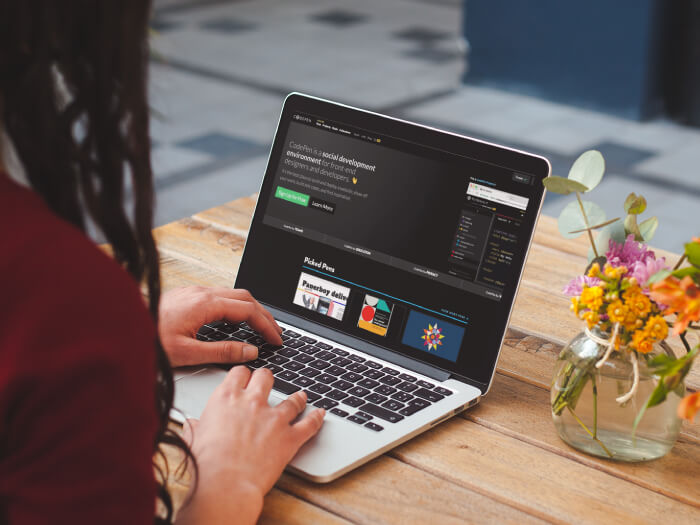 76. MacBook Mockup Template - Young Woman Working in University
You don't need to know Photoshop to edit this non psd macbook mockup template and add your website to it. Go ahead and click on the image to start editing it.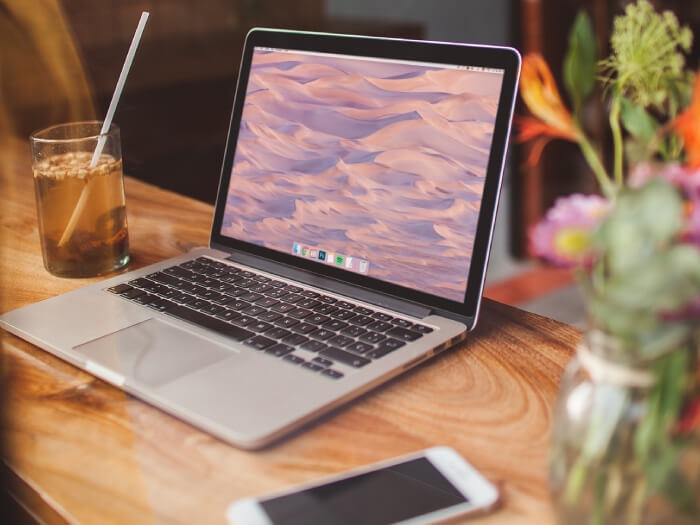 77. Macbook Mockup Template - Fresh Morning Setting
This Macbook mockup will give you the edge over your competitor, go ahead and give it a go.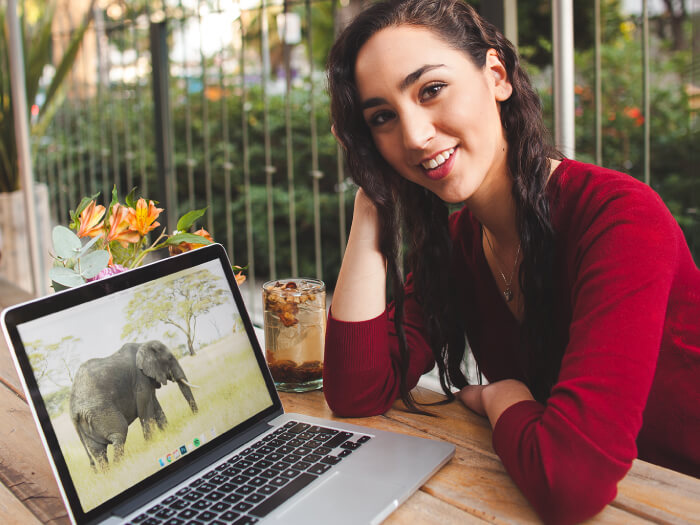 78. Macbook Pro Mockup with Female Model
Using a model to visually talk to your audience is a nice hack to employ for your business. This macbook mockup with a model is an excellent visual tool you should be using today.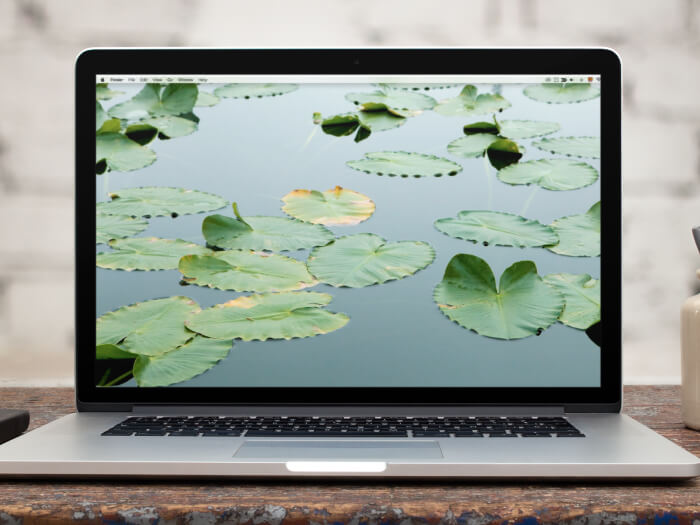 79. MacBook Pro Mockup 15 Inch on Table
Front view of a macbook pro mockup.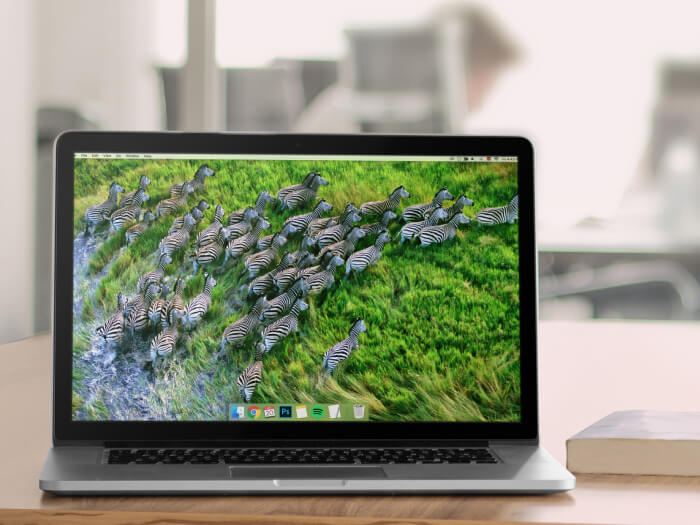 80. Mockup of a 15 Inch Macbook Pro Inside and Office
Use this macbok pro mockup featuring a book on the side to speak to your audience and market your business in a very creative way.
81. Macbook Pro Mockup Bright Light Setting
This is an amazing Macbook Pro Mockup in which you will be able to showcase your new website or web app with style!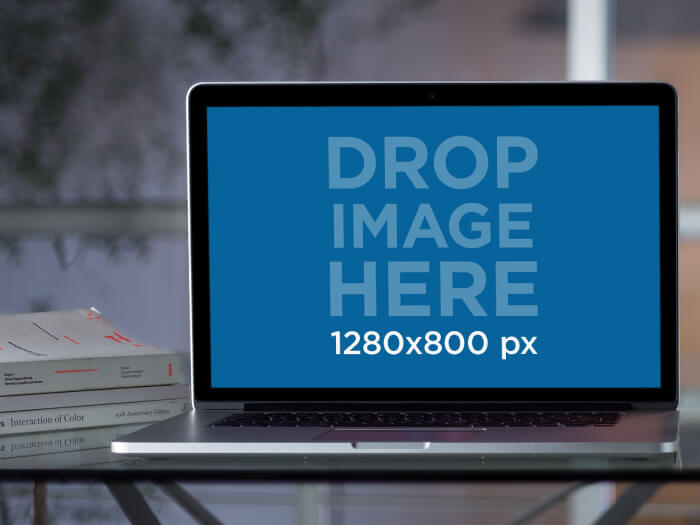 82. Macbook Pro 15 Inch Mockup on Desk Glass
Give your app a fresh new look with this photorealistic mockup of a MacBook Pro with a cup of coffee at a modern office.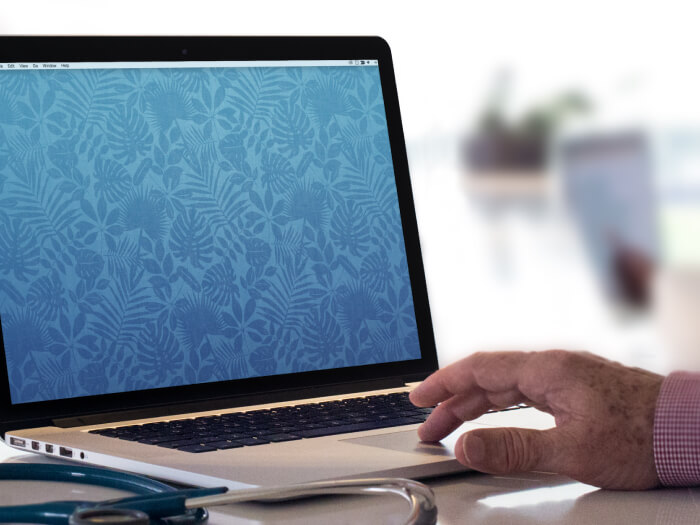 83. Macbook Pro 15 Inch Doctor Scene
Start promoting your health app with photorealistic mockups and save both time and money. This great mockup features a MacBook being used by an elder doctor at a hospital.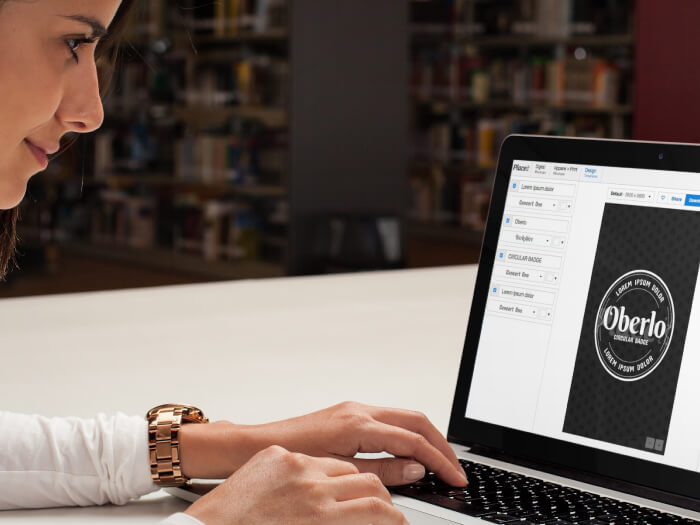 84. Woman Using Her Macbook Pro Inside a Library Mockup Template
This Macbook mockup template features a pretty lady using her sleek Macbook Pro to do an important research at the library, she could be working on her master's degree or preparing a class or presentation, it's up to you to decide what shows on the laptop's screen.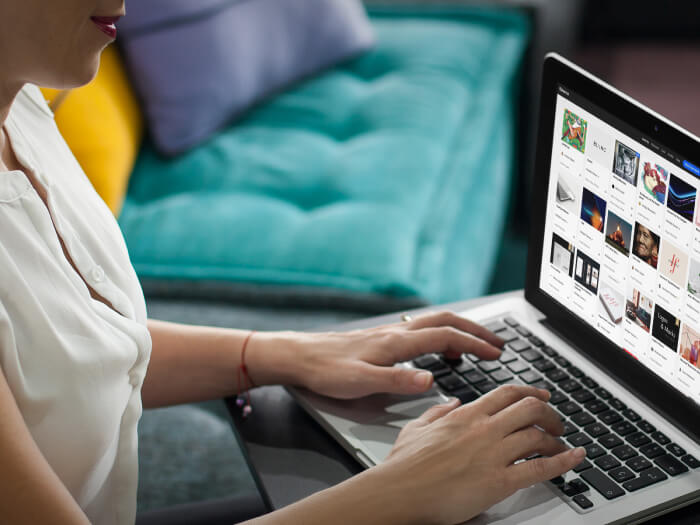 85. Professional MacBook Pro Mockup Template
Make your new web app or website stand out with the help of stock photos from Placeit. This great laptop mockup features a young woman using a macbook pro at home.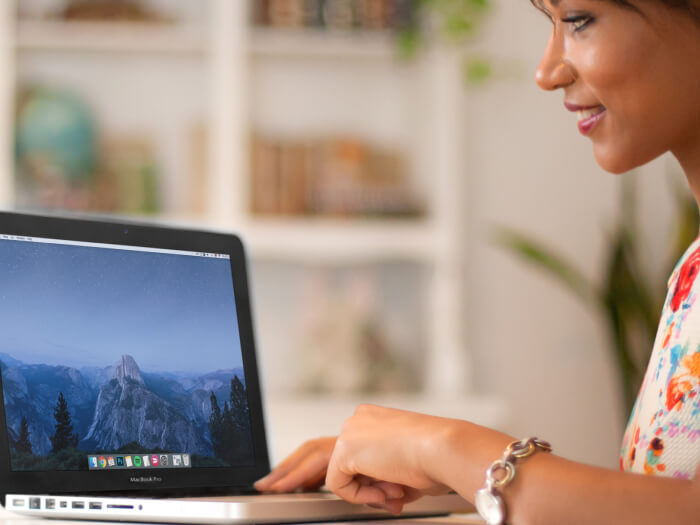 86. MacBook Pro Mockup With a Woman Model
Promote your shop or your latest blog post with this non-psd MacBook Mockup template featuring a woman interacting with your website!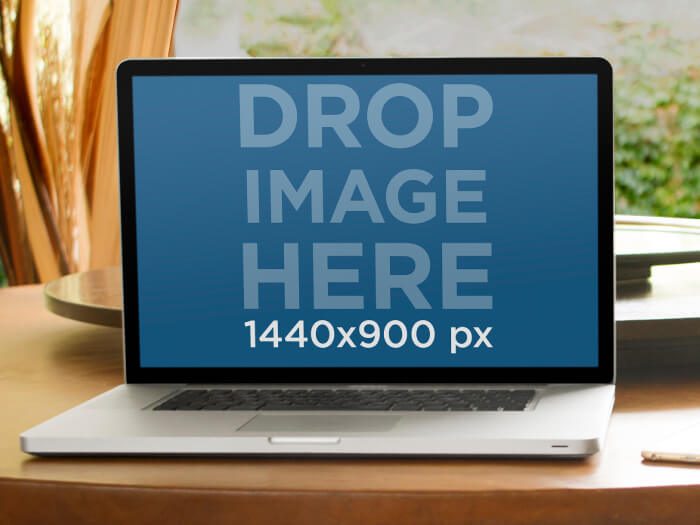 88. 15 Inches Macbook Pro Mockup
Customize this 15 inch macbook pro mockup in less than a minute.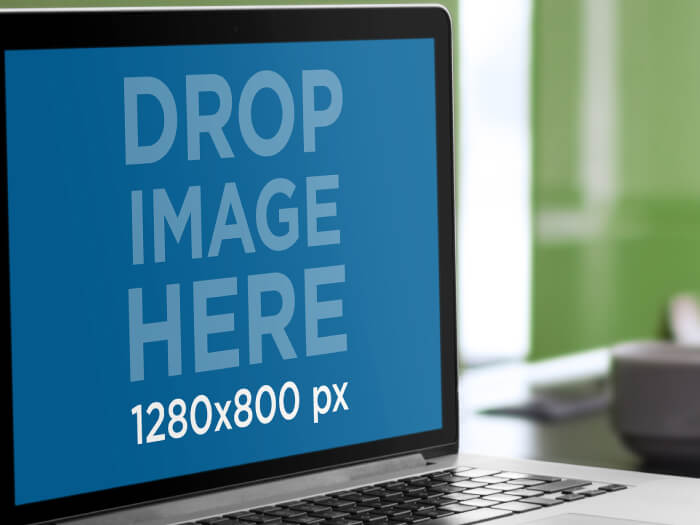 89. MacBook Pro Mockup Generator
This macbook mockup will enhance your visual marketing strategy and boost sales the way you want to.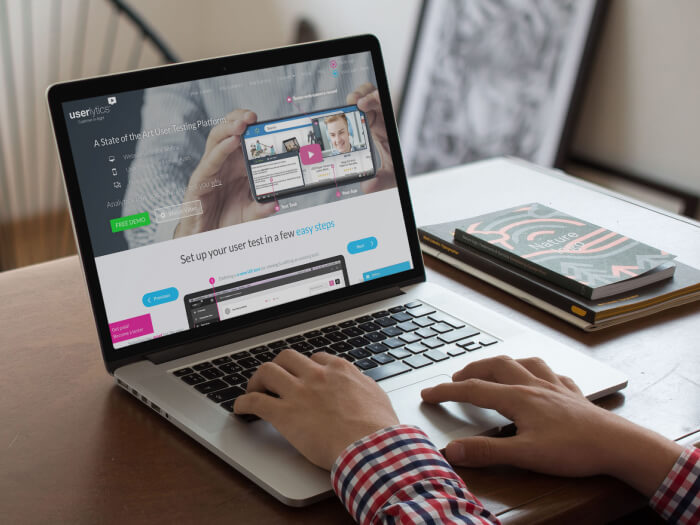 90. Photorealistic 15 Inch MacBook Pro Mockup Generator
This over the shoulder mockup template will allow you to promote your services in a meaningful and creative way.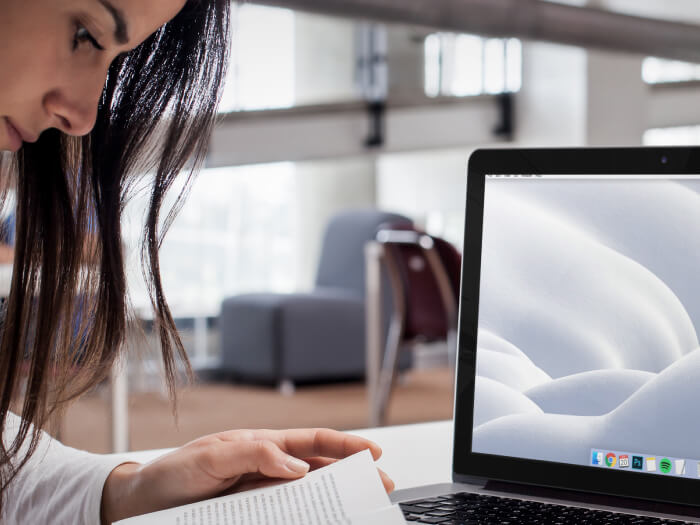 91. MacBook Pro Screen Mockup Generator
Your app will allow your customers to concentrate better? Then this is the macbook mockup template you should be customizing and sharing on social media.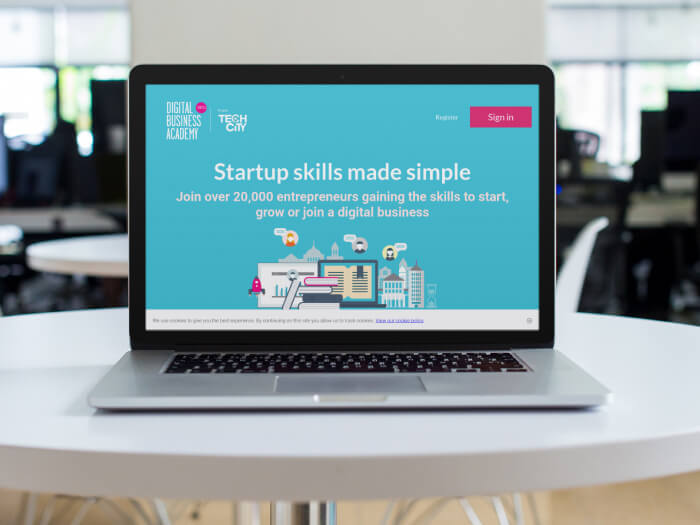 92. 15 Inch Macbook Pro Mockup On Table In Office
This incredible digital mockup featuring a MacBook Pro at a modern office is just the asset to display your latest web app or design in a more realistic way.
A young man is typing on his macbook pro at his cubicle at work, he seems to be very focused on what he is doing, probably because he is using your new productivity web app, or maybe he is simply surfing the web, it's up to you to determine what this young man is doing, all you need to do is drop a screenshot of your business straight into the macbook pro and Placeit will deliver a compelling visual asset to add to your advertorial campaign.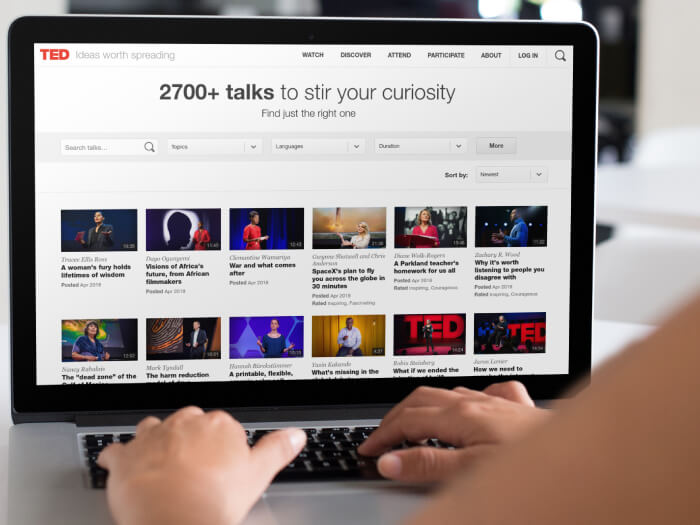 94. Over The Shoulder Macbook Pro Mockup Template Generator
Get your app on this incredible MacBook Pro mockup featuring a woman working on her laptop at home.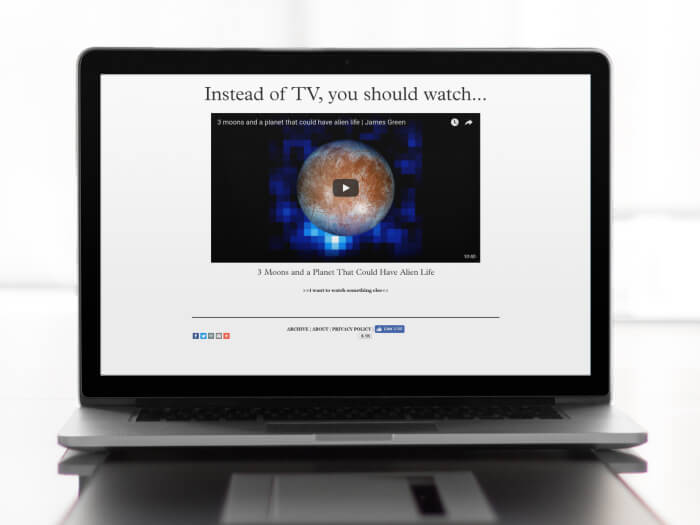 95. MacBook Pro Mockup 15 Inch Flat Display
This mockup template featuring a Macbook in a conference room, is just the visual asset your brand needs to stand out from the competition.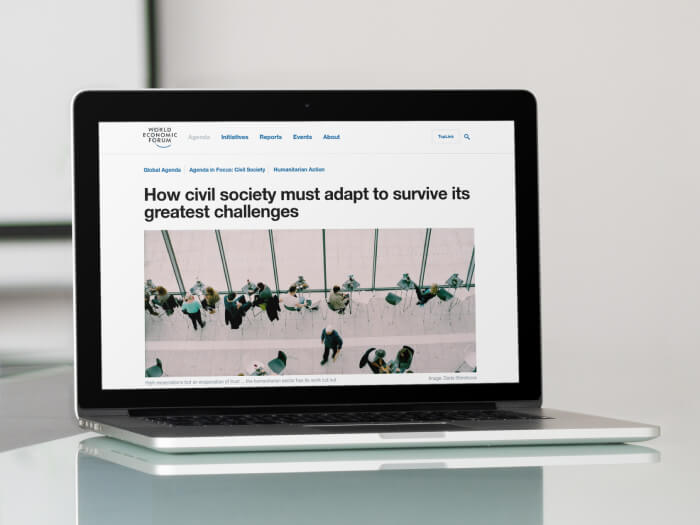 96. MacBook Pro Mockup Maker
Get instant advertising for you new website! All you have to do is upload your screenshot over this mockup of a MacBook and done!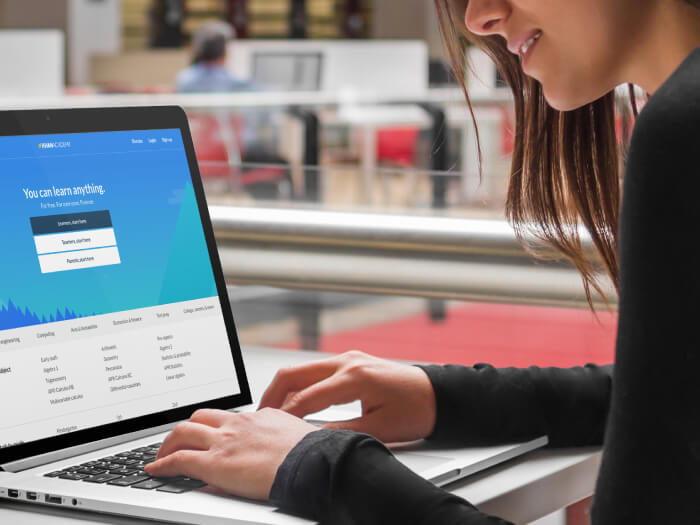 97. MacBook Pro Mockup Template Generator In University
Tell your audience that they can now purchase via your new ecommerce enabled website! Use this mockup template to send your message across in a better way!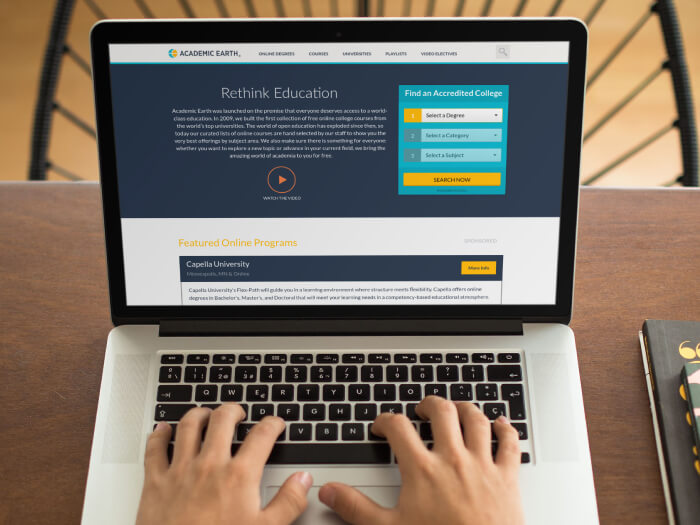 98. MacBook Pro Mockup Generator Photorealistic
Check out this mockup of a MacBook Pro at a wooden desk with someone working on it, a great scenario to display your latest work in a realistic way, plus it's much cheaper and quicker!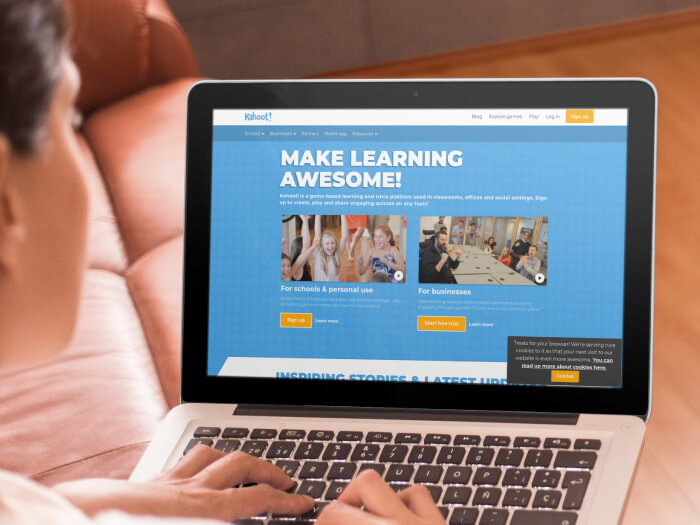 99. Over the Shoulder Apple Device Mockup Generator
This photo template features a young woman sitting on a sofa while going through her email on her MacBook Pro. The wood floor and light coming through the window, give this image a peaceful, homey vibe.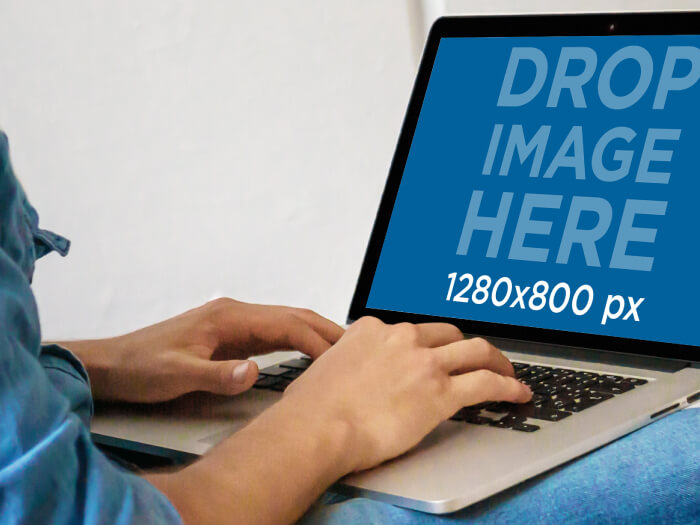 100. Apple Laptop Mockup Generator
Edit this mockup template using the "Upload from URL" feature on Placeit.net. Click the download button to use this great tool.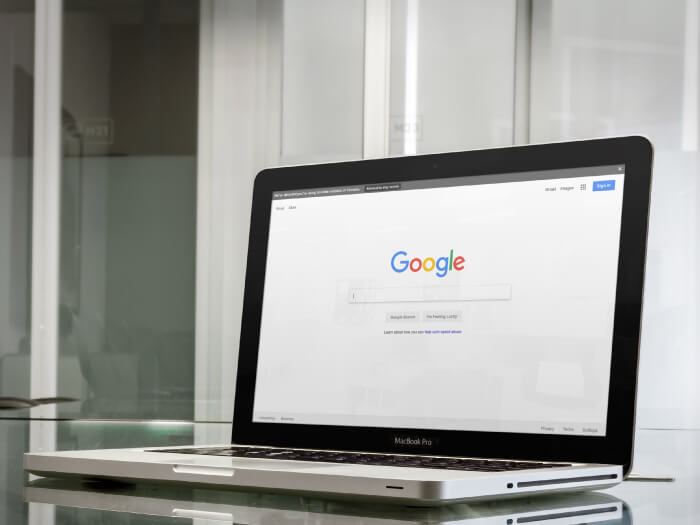 101. Macbook Pro Template Creator
This macbook template is excellent to use on  your next blog post and send your message across the most effective way possible.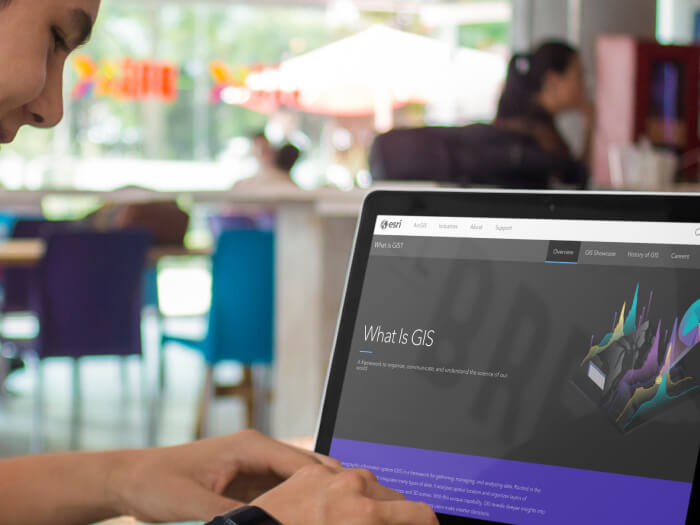 102. Macbook Mockup Template Generator
Send your message across by customizing this macbook template mockup in seconds on Placeit.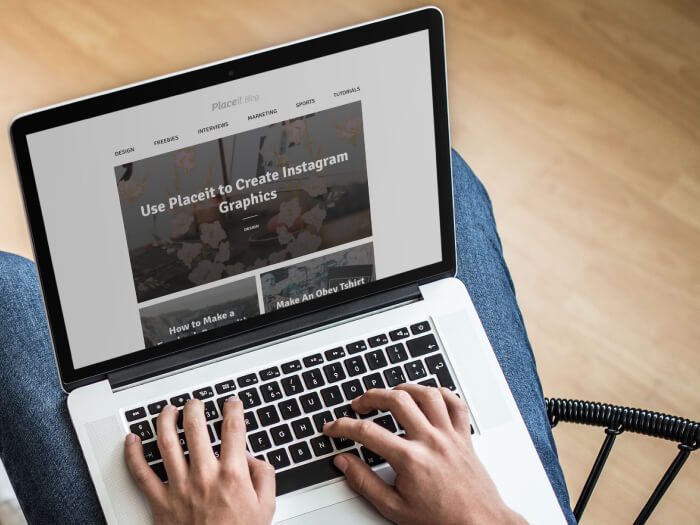 103. Over The Shoulder Macbook Mockup Maker
Put any screenshot you want on this macbook mockup template, simply upload your graphic, adjust it and voila!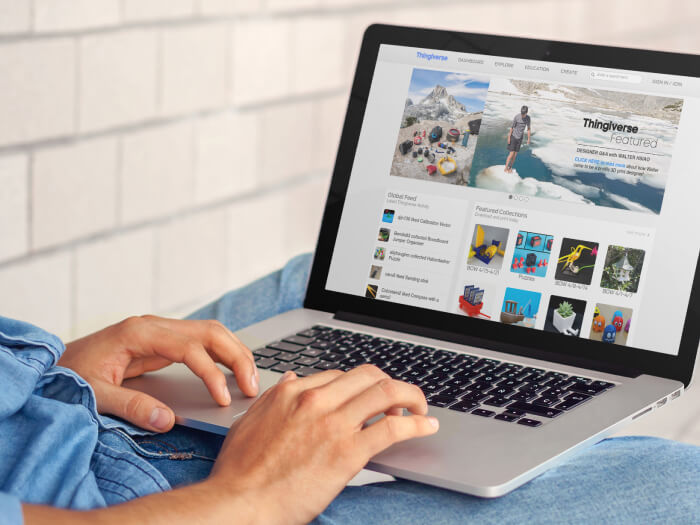 104. Macbook Mockup Magic Generator
Feature your ecommerce shop on this laptop being used by a young man and send the message you want to your audience!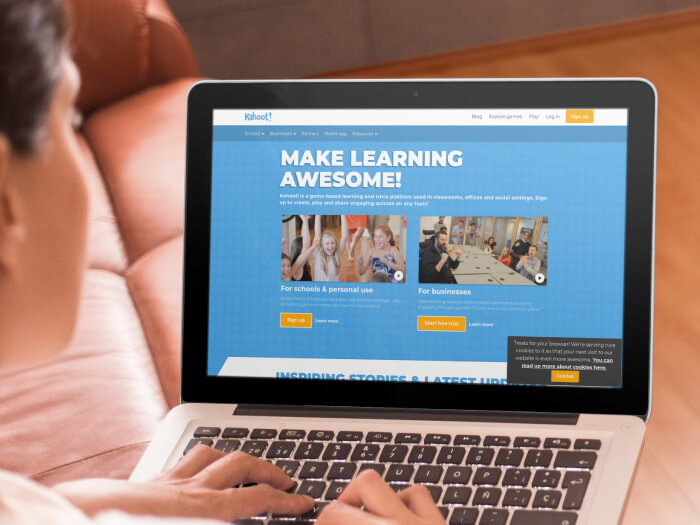 105. Over the Shoulder Apple Device Mockup Generator
Customize this mockup without photoshop. Simply type in a website url or upload a png or jpeg image to placeit and you will see it instantly reflected on the screen that this person is seeing.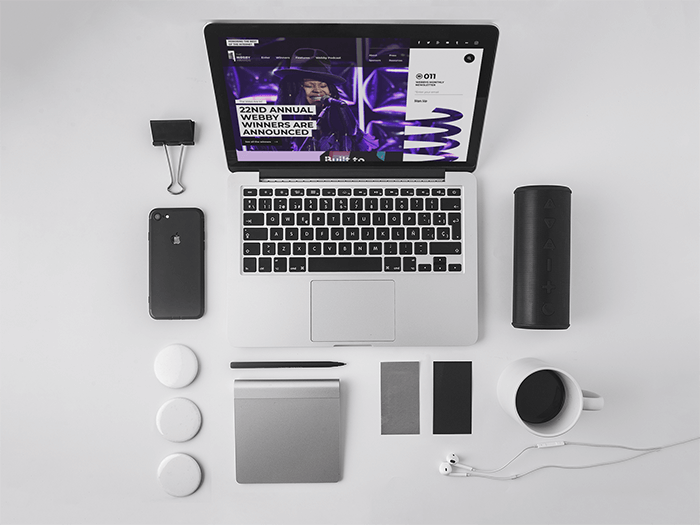 106. Macbook Mockup Template Modern Set
If you are in the search for eye catching visuals to promote your business, you'll find that it doesn't get any better than with mockups like this one. Here we have a silver MacBook mockup next to some stationery items carefully arranged to create that entrepreneur vibe you a striving to transmit. Use MacBook mockups like this one by simply adding your own image to the MacBook's screen, no Photoshop involved.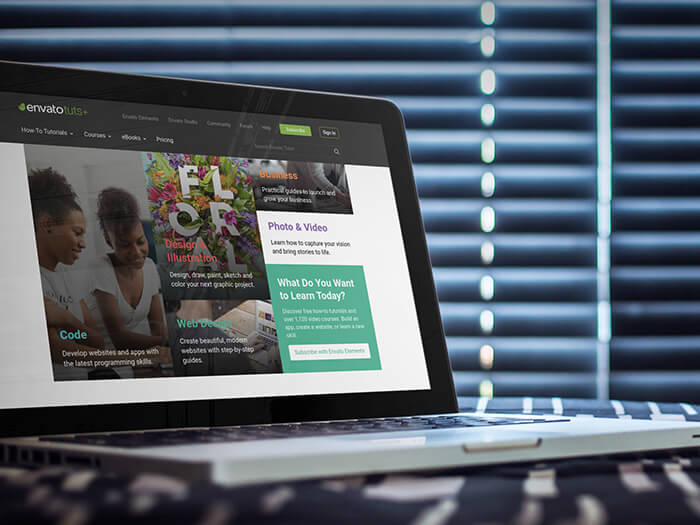 107. Macbook Mockup Dark Room
The Macbook mockup's screen is positioned perfectly so that you can easily add your screenshot and turn this scene into an amazing online marketing tool.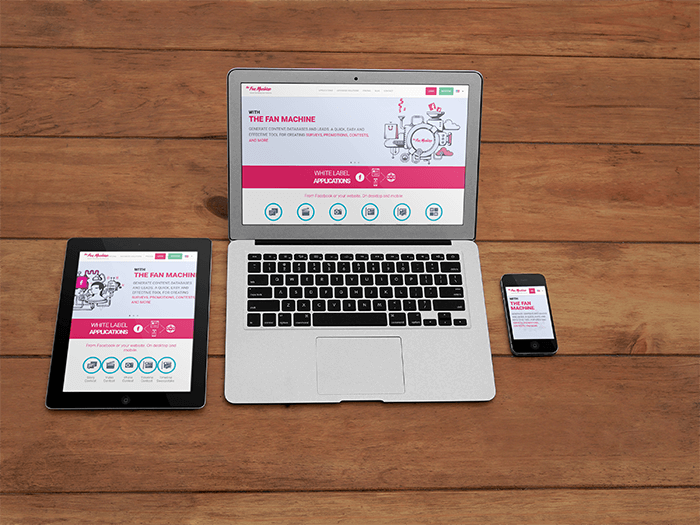 108. Macbook Pro 15 Inch, Ipad's Screen, & Iphone on the Side
This is a multi-device stage made specifically for showing off multiple screens in the same photo. If you have a multi-platform application, this is a great choice.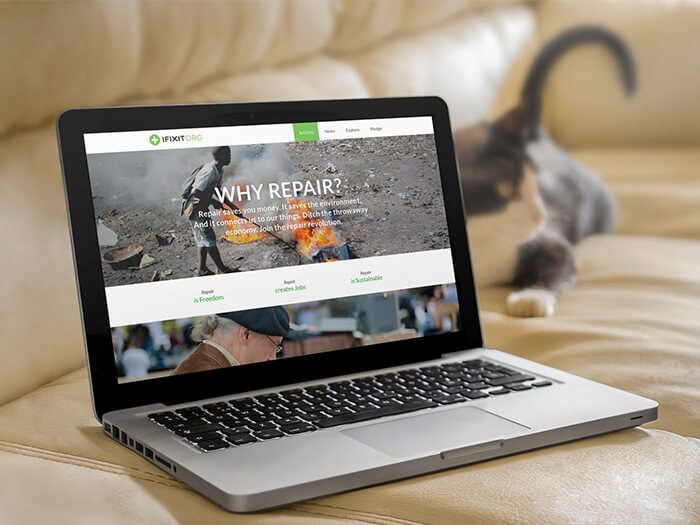 109. Macbook Mockup On A Sofa With A Cat
This beautiful image features a Macbook Pro laying over a leather couch at the living room, behind the laptop we can see a pretty cat, which lets us know this is a home environment, perfect to display your new website or web app in.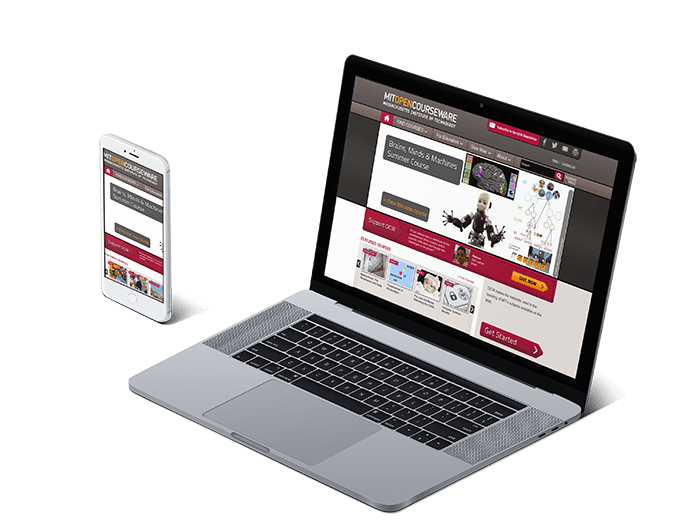 110. Macbook Mockup Iphone Png Transparent
Use this minimalistic and modern 15 inch MacBook Pro Mockup template on a landing page and get those leads you are looking for!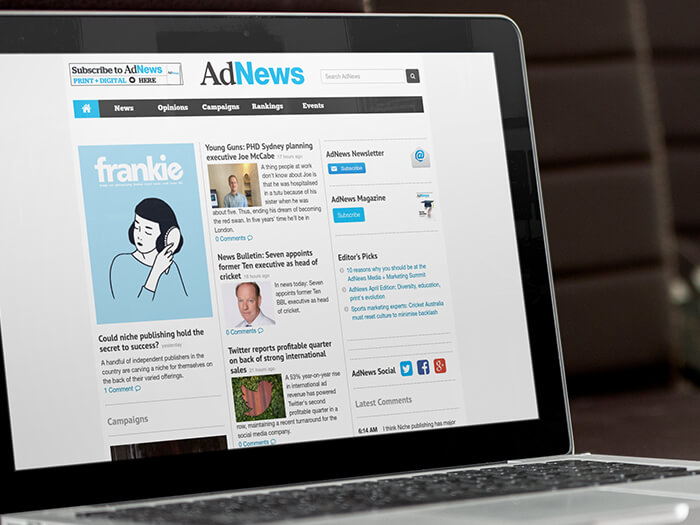 111. Macbook Mockup in a Guitar Studio
You've worked hard to develop your new web app and you deserve marketing tools that work hard for you. Take the next step with this stock photo mockup and introduce your new web app to the marketplace in stylish sophistication. This handsome scene peaks your customers' curiosity and leaves a lasting impression.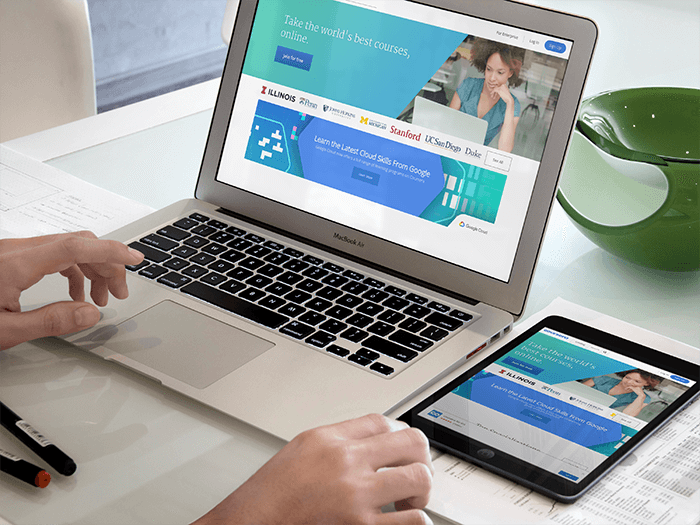 112. Macbook Mockup & Ipad In A White Office
A Macbook Air and an iPad mini, side to side. A person crunches numbers while working on your app or website, which you can display in both desktop and mobile mode with this dual stage. It is both a Macbook Air mockup and an iPad mini mockup.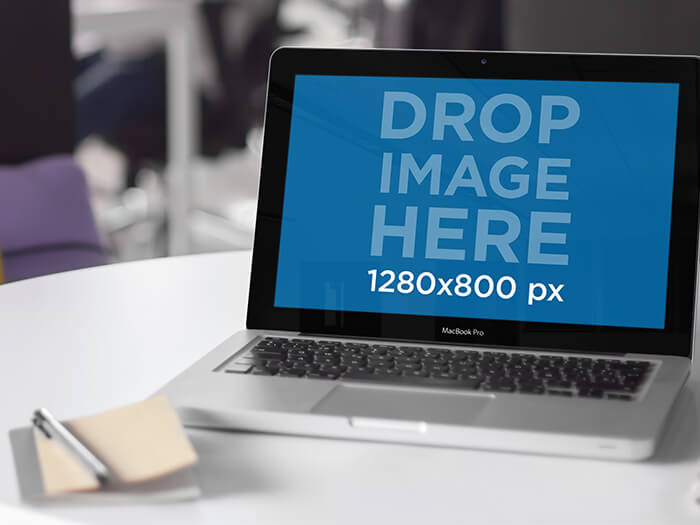 113. Macbook Mockup Template & A Notebook
This laptop mockup features a Macbook pro sitting on top of a round table next to a sofa with colorful pillows. Use this mockup to showcase your ideas and advertise your business using real-life scenario images.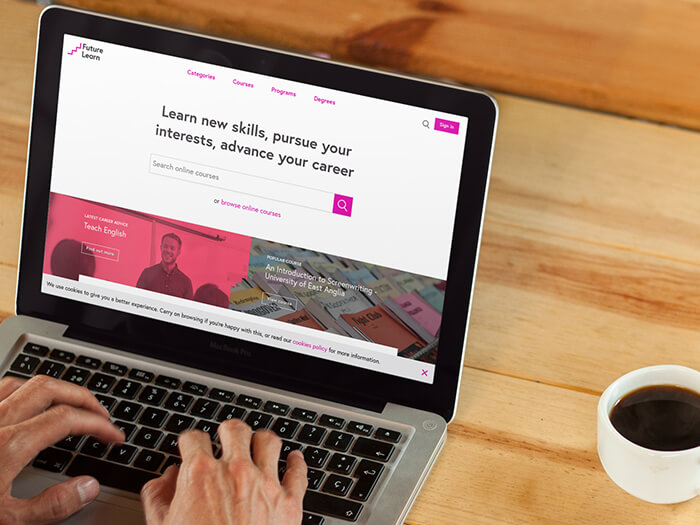 114. MacBook Pro Mockup by a Coffee Mug
This laptop mockup features a man at the office having a cup of coffee, while working on his Macbook Pro which lies on top of a wooden table.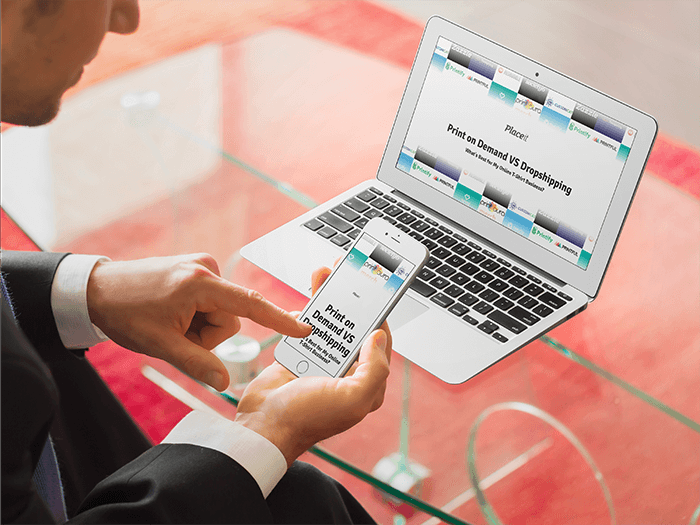 115. Macbook Mockup Business Man Working on a Desk of Glass
This scene offers you double the marketing power. It features a business man, using his iPhone 6 with a Macbook Air, sitting in front of him.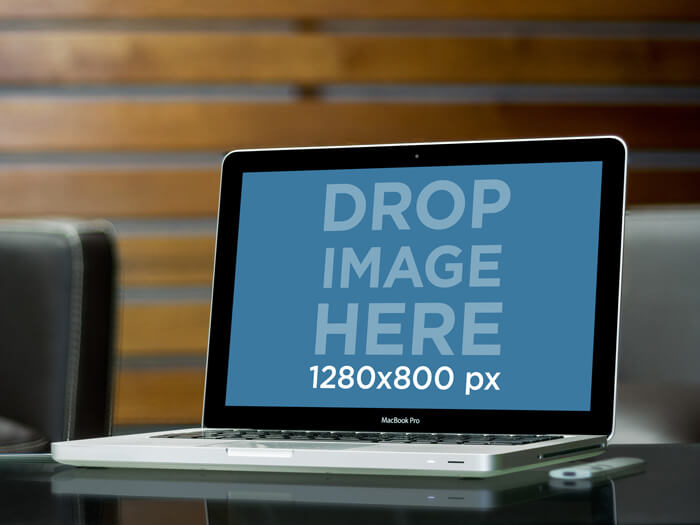 116. Macbook Pro Mockup Inside an Elegant Office
This MacBook Pro mockup would make a great display for any sort of website related to graphic design or business solutions. The MacBook Pro holds an image of 1280 by 800 pixels.
118. MacBook Pro Mockup on a Glass Reading Table
Promote you website that helps those that enjoy reading in calm spaces. This is the macbook mockup for you and your audience!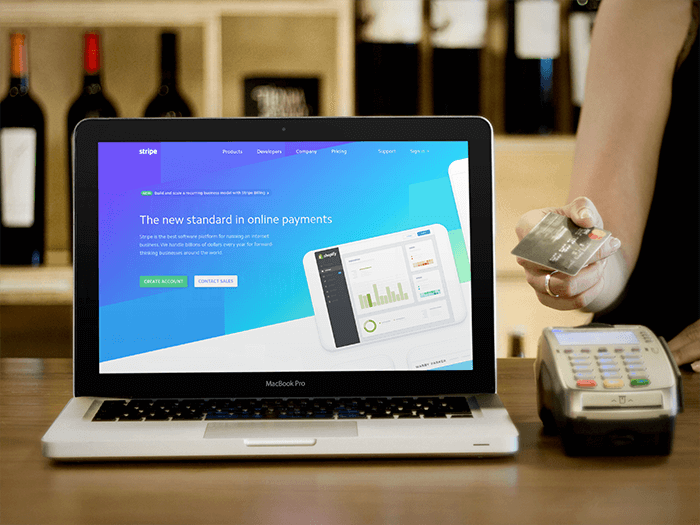 119. Ecommerce Macbook Pro Mockup
A frontal shot of a MacBook Pro, next to it a credit card processing station. A person shows their credit card. This MacBook Pro mockup would be great for any retail app or website.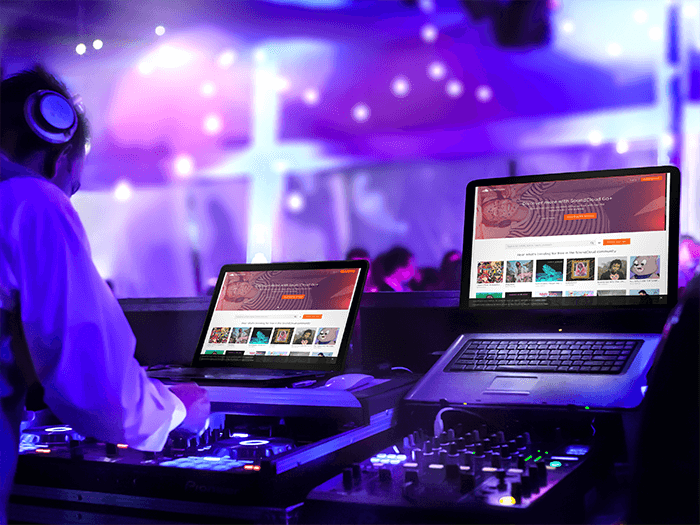 120. Djaying Scenario with a Macbook Mockup
If you're searching for a fun, hip multi device marketing template to show off your new iOS app or website, then this Placeit MacBook Pro & Sony Vaio Laptop template is for you. A dazzling party scene plays out here as your potential customers get the DJ's view of the action. 
Using mockups is a fun, easy and effective way to promote your new website. Take this Macbook mockup for example, it features an eye-catching Macbook sitting on top of a beautiful glass desk in a modern office setting. This scene works for just about any website, everything from a website that makes doing business easier, the latest social media, blogging, news site, etc.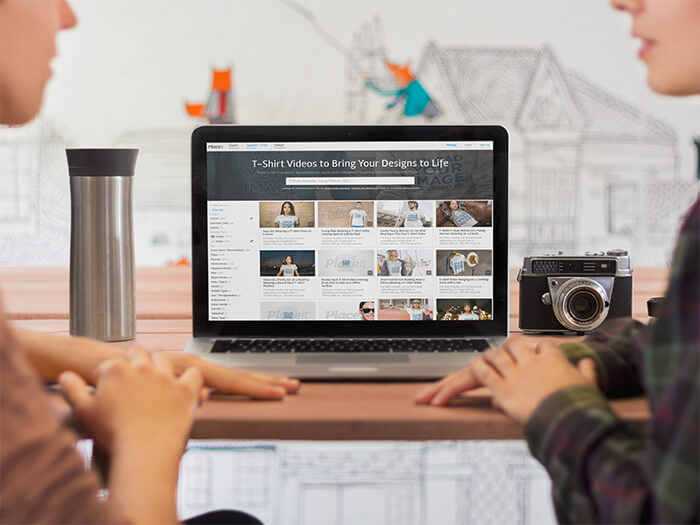 122. Macbook Mockup ft Two Persons Discussing
Do you have a great creative website? Set it up on the wide version Macbook mockup between two people on a wooden desk. This mockup will hold an image of 1280x800px.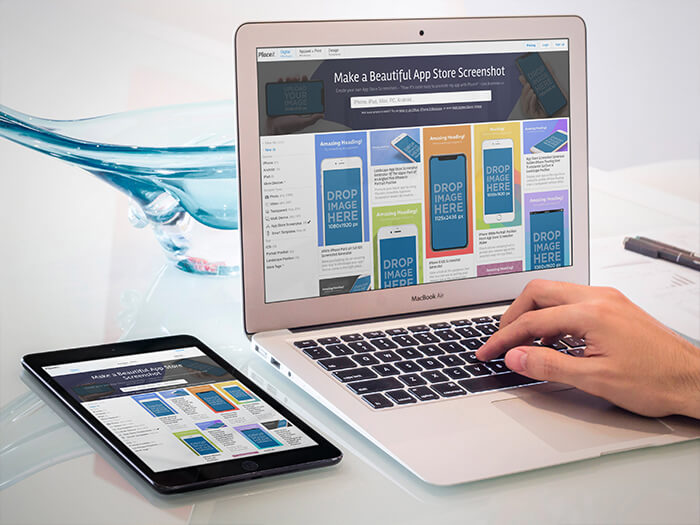 123. Macbook Air Mockup & Ipad Mockup Two In One
This clean set gives the ultimate side by side view of the Macbook Air and iPad Mini. They are set on a reflective white table below a blue glass centerpiece.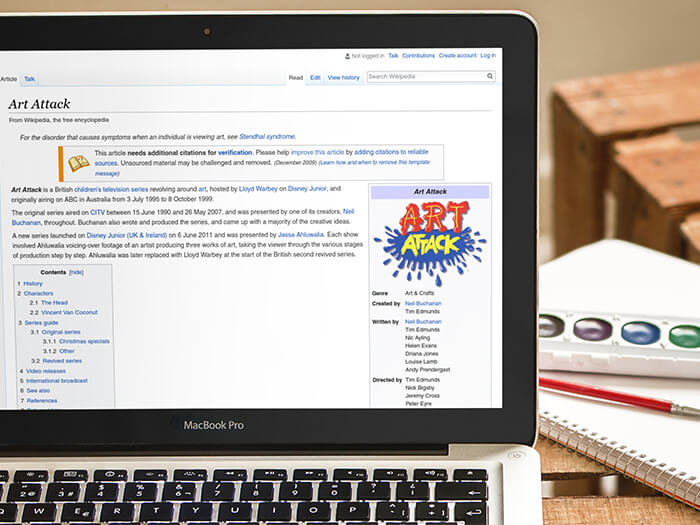 124. Macbook Pro Mockup Artist Scene
If you've created a new web app for the art lover, student, collector or teacher then this stock photo mockup is the perfect marketing tool to show it off. A MacBook Pro laptop showcases your new web app and sits atop a wooden storage crate.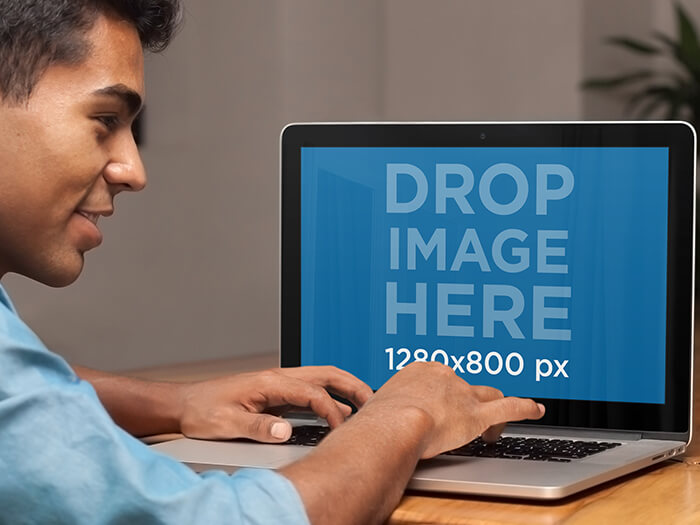 This macbook pro mockup features a young man working on his macbook pro in a conference room. Use this great stock photo to showcase your app/website features in a relatable way to consumers and appeal to them instantly.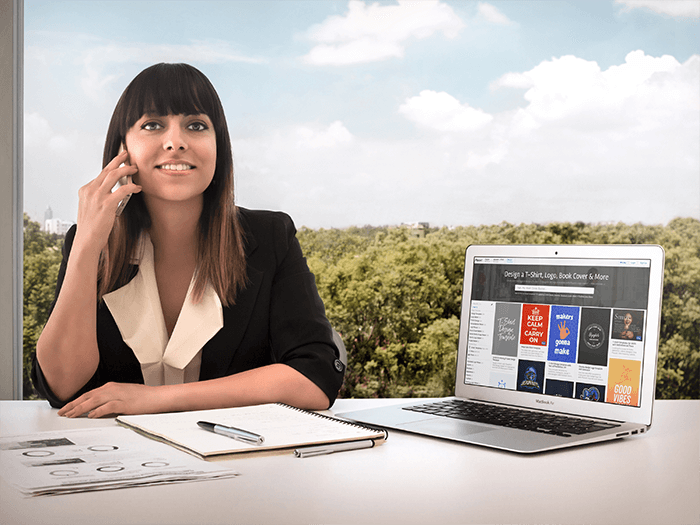 126. Business Woman Using Macbook Pro to Work
A business woman sits talking on the phone at her desk with a notebook in front of her and a pen that she just put down. To the left of the notebook she has all the reports from this quarter and to the right she has her MacBook open with your website.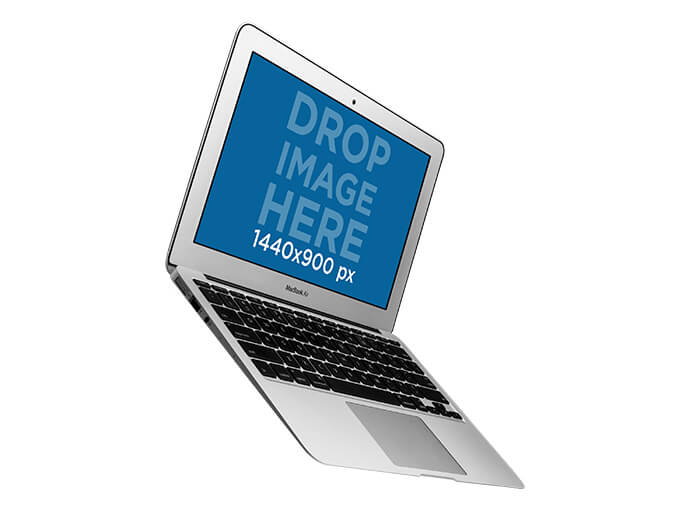 127. Macbook Air Mockup Angled Position
Your web app or site will display perfectly on this Macbook mockup! Check out this cool photo template featuring a Macbook Air floating over a transparent background, how would your brand look here?
"Placeit's Macbook Mockup Generator is our favorite tool in the office!"
Steve Kovach 5/5
---
Who Said You Needed a Graphic Designer to Promote Your Digital Business?
Thanks to Placeit's MacBook mockup generator you can create images yourself to promote your digital business without needing to hire a graphic designer or organizing a photo shoot to have beautiful images to share with your audience. Visit Placeit to see the full gallery of MacBook Mockups and also try the macBook mockup video tool.
Create a MacBook Mockup
---