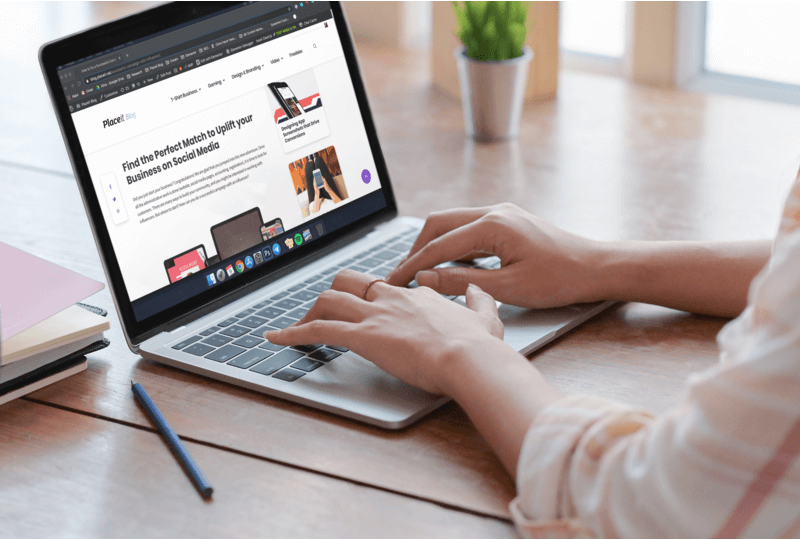 Do you want to draw more consumers to your software to increase product adoption? Are you wondering how to boost product adoption and scale your SaaS business?
As you may already know, getting buyers to adapt and start using your product is a challenging procedure. It takes time and effort, spanning months or years. That is because consumers will not easily give up on the brand they know so well, and have been using for the longest.
In other words, consumers are too reluctant to test new apps or services. They're comfortable staying with the commodity they know. So, instead of taking the chance to try something new, they prefer staying in their comfort zone.
For this, if you want your SaaS business to thrive in the sea of others, you need to step up your game and get your marketing persona to adopt your product or services. Interestingly, there are several ways to persuade your target market to switch apps and boost your product adoption.
But before we go down the tips, let us get to understand product adoption.
What is Product Adoption?
Product adoption is a procedure of assisting consumers in identifying your product values and becoming regular users. Pinpointing vital features that make your product unique is a critical way to drive adoption and customer success.
Nonetheless, product adoption is the opposite of churn a word that SaaS marketers don't want to hear. Why? Because customer churn prevents business growth. It is the rate of attrition at which customers stop using your product.
The process of product adoption is divided into five stages:
Awareness
Interest
Evaluation
Trial
Conversion
For SaaS startups, it is good news if they can conveniently walk consumers through the funnel's five stages. That is, starting from the first touchpoint of awareness to your final goal of conversion.
The method of product adoption offers advanced customer success by improving the average customer lifetime value. So, moving consumers from the initial stage to the final journey of buying your product is product adoption.
It is so because:
Users became aware of your product.
They evaluated it
Got interested in your product
Tried it
Saw its values, and
They pay for it and become regular users.
Why is Product Adoption so Important?
Product adoption is essential because, when you walk buyers through the funnel, and they adopt your product, they switch products and become regular users. This procedure results in a:
Higher customer retention rate
More engagement, and
Consistent income.
Moreover, the consumer retention mechanism will transform into brand advocates. Why is that so? These people have entirely switched apps and are satisfied with your product. They will tell their friends about the new product they're using and spread the word to their network.
As a result, you will attract more users to try your brand with more revenue on the table. So, product adoption is significant because it creates more opportunities for business growth.
Benefits of Product Adoption
To convince users to adopt your product, you must offer incredible value. Consumers will only switch to your product if it helps them address their problems.
For this, here are a few benefits of product adoption:
Lower cost-per-acquisition (CPA)
Convert users to paying customers
Improves customer retention
Reduces churn
Increase customer lifetime value (CLV)
Reduces marketing and customer retention costs
Boost marketing ROI (more revenue)
How to Measure Product Adoption Rates
There are different types of adoption rates you can measure, with each one targeting a segment of consumer engagement with your product. However, three metrics stand out that helps you identify the success of your campaign.
But we will be looking at how to calculate the adoption rate. So the three product adoption metrics are:
Adoption Rates
Time-to-first key action
Percentage of users who completed a primary action for the first time
Adoption Rate
The adoption rate is the ratio of new users of your product or the percentage of new consumers of a new feature of your commodity. Please, be reminded that this process is different from new users who adopt existing features or existing customers who try a new function of your product.
You can calculate your adoption rate in two ways. Both formulas will give you the same result. However, we are looking at the adoption rate quantifiable. So here is how to calculate your product adoption rate:
Adoption rate = the number of new users, divided by the total number of users, multiply by 100. As an example, let's say a total of 1,000 people are using your product. From this number, 200 are new users. So to calculate the rate, you divide 200 new users by 1,000 total users x 100 = 20%.
That is, 200/1000 x 100 = 20%

But if you choose not to multiply the sum by 100, you will still arrive at 20%. That is; 200/1000 = 0.2. The 0.2% sum is equivalent to or the same as 20%.
9 Effective Ways to Increase Product Adoption and How to Measure it
While there are several ways to increase product adoption, applying the following marketing strategies will help you in convincing prospective customers to switch to your product. Consider these nine proven steps:
1. Create Product Comparison Posts
It is not an ideal business ethic to run other businesses down. But pointing out what makes your product or service better than others via contrasting creativity is an excellent business practice. That is where product comparison blog posts come into play.
This content writing hack helps consumers to analyze two or three products of the same kind to understand their strengths and weaknesses. It enables users to see solid reasons why your commodity is better than others.
Product comparison examines your competitors' existing product features and points out the characteristics that make yours better. It is a convincing and forceful way to force users to switch products.
The process involves creating a comparison blog post that shows how well your product or service outperforms your competitors. We see this type of blog content every day by big and small brands.
As a marketer, you can produce contrasting posts with specific consumer issues in mind, and indicate how your product addresses the problems. Then highlight features of your product or service where competitor's products fall short.
This approach is a fantastic way to persuade users to switch to or adopt your product.
How to Write Product Comparison Blog Posts
Select one or two relevant competitive products or services. Then, compare and contrast the a with yours. Here are a few examples to inspire you:
Mailerlite vs. MailChimp
Hootsuite vs. SocialPilot
Siteground vs. Bluehost
SEMrush vs. Ahrefs
When writing your posts, use power words to make an impact. You can use power words to emphasize a point or highlight outstanding features. The idea is to create compelling content that will convince the reader to try your product.
2. Produce Step-by-Step Guides and In-Product Tips
Step-by-step guides and in-product materials are documents or articles that outline the process or processes which users should follow to complete a task. It provides technical instructions on how to use your app or software. Getting to know some software product design principles could help you with this.
Therefore, you must offer consumers extra hands in the form of step-by-step guides and in-product tips to cut the learning curve. It will assist new and existing users to understand your product or service better and get additional value from it.
And at the same time, it will improve the user experience. For instance, when users sign up for your software application, they do so because they want to solve a need using your product or service.
But you agree that in most cases, they're not knowledgeable on how to use your application to address their needs. In other words, users are not aware of all the benefits they can get from using your software.
That is why you should create a step-by-step guide and in-product tips articles to help streamline the processes for your target customers. In this way, they will quickly understand your product, adopt it, and transform into qualified leads and paying customers.
3. Improve User Onboarding Experience
An intuitive user interface is an element of a fantastic design application software that focuses on maximizing user experience. You must improve UX if you want to retain users.
User onboarding is a crucial part of the customer journey. It enables new users or first-time users to feel the worth and significance of your product.
Like a step-by-step guide, user onboarding speaks directly to consumers and leads them in accomplishing their goals. It results in positive experiences for users. User onboarding is the method of guiding users (new and existing users) to find value in your product.
One unique challenge for software owners is consumer/user retention. If your user onboarding experience is not entertaining enough to engage the user, your product will become churn.
Remember, consumers are always on the move with only a little time to spare, particularly mobile users. You only have a few seconds to impress them to stay with your brand. So, improving user onboarding will make up for that.
For example, Dan Wolchonok's SaaSFest Preso report on customer retention highlighted how improvements in user onboarding experience could significantly increase the number of people using your product weekly.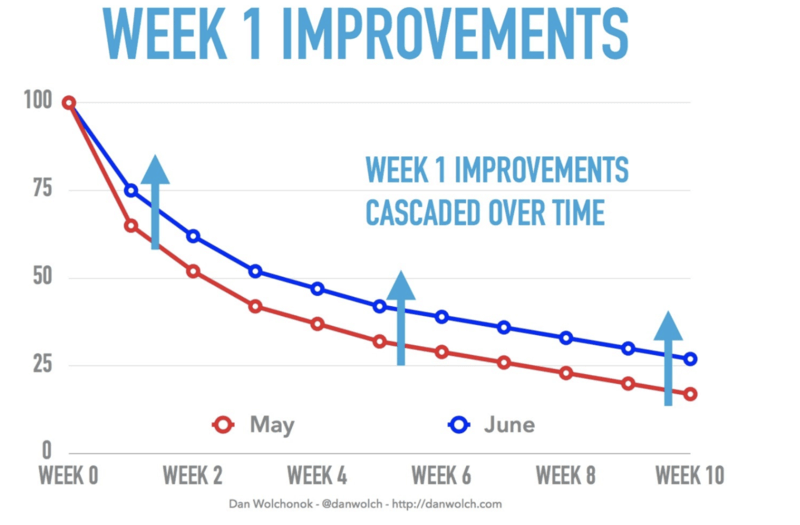 According to the analysis, improvements in user onboarding skyrocketed consumer retention in only a Week to 75%. Fast-forward to Week 10; they maintained a 25% user retention rate—in contrast to 15% previously held retention.
In consequence, enhance user onboarding experience by improving the user interface (UI), add new features, and other relevance.
4. Improve Your Product to Increase Adoption
As stated in the section above, improving user onboarding is critical to convince consumers to switch products and increase adoption. However, improving on the product in question is also paramount to boosting product adoption.
It is so true because, in most cases, the issue of low product adoption is with the product itself. It may have functionality problems, resulting from outdated features and similar matters. If your product is not working well, people will stop using it, and new users will not even want to try it out.
So, if you notice any issue, no matter how trivial it may seem, get to work and fix it right away. The problem might not be the features; it could be an ugly user interface (UI) design you used long ago.
For this, evaluate your product, look for areas that need improvement, and work to make it better. If you must add new features, then add them to encourage existing users to continue using your product. If the design is rusty, redesign the product with the latest design trends to entice new users.
You might not know when to add new features, so ask your existing customers how you can make it better. Conduct surveys across marketing channels on what they want you to add to make your product better than others.
5. Use Shopify Review Apps to Increase Product Adoption
Incorporating Shopify review apps into your marketing mix is one of the best ways to increase adoption for your products or services. Why is that so? Because the software lets you gather consumer reviews in visual formats, which in effect, influences consumer purchasing decisions.
It is no wonder that more than 80% of respondents say they read online reviews of businesses before buying a product. Also, positive reviews influence over 90% of consumers' buying decisions. So, by collecting photo reviews from satisfied customers, you are effectively building your brand credibility and trust with your target market.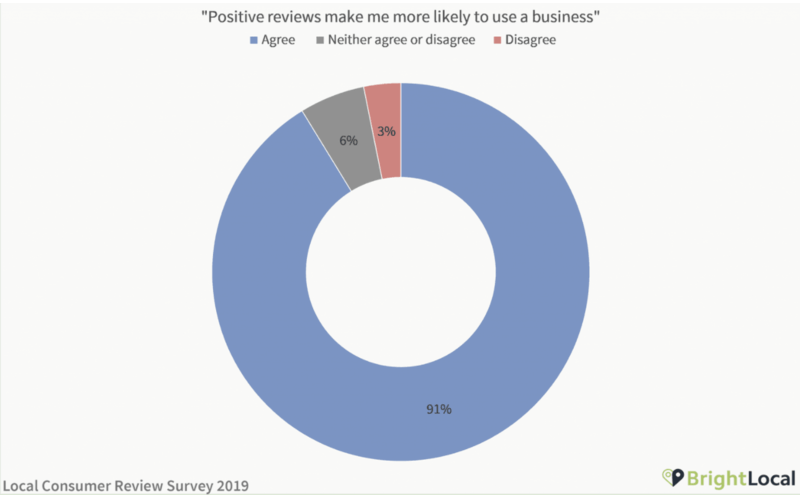 When buyers see real-time reviews and the accompanying images from real people, it will stimulate their desire to try your product. It is a form of FOMO marketing strategy because it lights up a user's fear of missing out.
Shopify is one of the top e-commerce websites to sell your products. For this, you can use your desired Shopify review app to display customer photo reviews on your e-commerce store to drive more traffic and make users switch products.
6. Optimize Your Product Page to Boost User Adoption
If your product is on the shelf in Google Play Store and other app stores, you should optimize your app store page to boost product visibility. Improved product visibility will help attract more users to your store page.
Optimization is not limited to, blog content and websites or social media posts. Did you know? Over 60% of consumers discovered new apps by browsing app stores. That is, according to GoodFirms.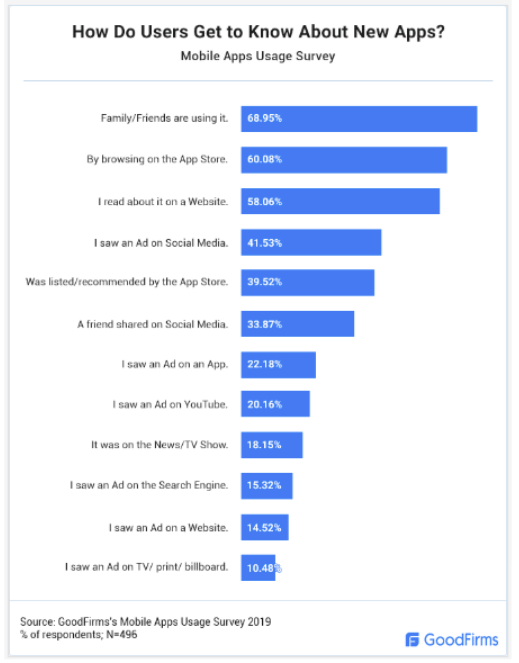 Also, Think with Google confirmed that 50% of users found new products while browsing mobile app stores. It makes app store optimization (ASO) one of the best marketing tactics that are helping software developers to connect consumers with their creation.
Therefore, optimizing your app store page will enable you to draw visitors and convert them to regular users. The 2020 trend is that more app developers are using app store optimization (ASO) techniques to increase product download.
This trend is up from 50% earlier this year to 60%ーa 10% increase, according to AppFigures. Furthermore, the article by AppFigure reveals a 3,739 daily release of product applications in Google Play Store, which is not significant. But what is significant is that the number of daily app downloads for 2019/2020 is projected at 250 million.

So, ask yourself, how can users find and download your product in the ocean of software apps? ASO is the answer. Thus, you should optimize your product page on Google Play and IOS app stores.
Pro tips:
Set up a compelling product page
Create a captivating product description
Develop appealing icons
Learn from your competitors
Add screenshots that illustrate valuable selling points, including the benefits of using your product.
App store optimization approaches will enable you to get more people to download your app.
7. Mention Your Product In Blog Posts
Blog post writing is a fantastic way to create awareness for your product and attract potential buyers. It is a content marketing strategy that lets you draw new readers and retain existing readers.
So, writing content on topics relating to your product will help users with their problems. It also allows you to mention your merchandise and how it will help the reader.
In this case, you're not writing content about your product, but the blog post is on a different topic that interconnects with your merchandise. So, you are effectively using strategic content marketing to promote your product.
Mind you; your content should comply with blogging best practices for maximum ROI. For example, my formula for blogging includes:
What
Why
Benefits
How-to
Nevertheless, depending on the type of blog post you're writing, you can tweak your formula a little to align with your material. But the most blog posts that perform well always address those touchpoints.
So, use the "what, why, benefits, and how-to" formula to educate your audience about your production. Create more blog content on topics that relates to your product. It helps to attract more eyeballs and convince users to adopt your product.
In consequence, the post heading should be compelling enough to make the reader click. The introduction should be irresistible to keep the reader glued on the page. Mention the "why" (importance and benefits) of your product and craft a persuasive and explanatory body of content.
Then end your blog post with a firm conclusion that moves the reader to look into your product. Using a call-to-action in this regard is ideal.
8. Use Influencers to Improve Your Product Adoption
Why is influencer marketing so effective? Because they have the power to drive massive web traffic to your site. And since we're discussing how to increase your product adoption, influencer marketing will draw more users to your product or service. Why?
Because consumers trust influencers; they trust product recommendations from their friends and from people they trust when making purchasing decisions. So, you can leverage this trend to drive more website traffic toward your product.
Let's face it, your primary goal as a business owner is to drive traffic, improve sales, and increase revenue. But you cannot achieve your targets as a lone soldier. You need others to work with you.
And in this case, influencers are your best bet. That is why the search for influencer marketing has continued to grow in proportion since 2015. It skyrocketed from a mere 3,900 monthly searches to a whopping 70,000 in 2019.
However, the fear of not being able to find the best influence for your project may hinder your progress. But don't worry, you can use these digital marketing toolkits to pinpoint the best influencer that fits your product.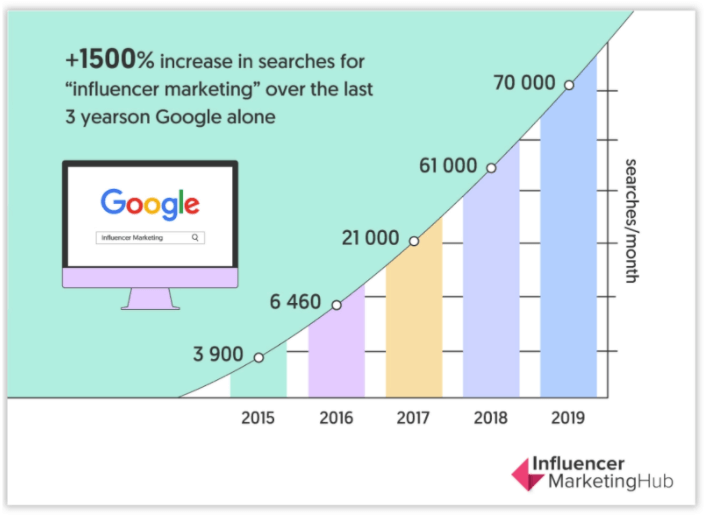 Besides, since influencers have the power to control consumer's buying decisions, it is an effective way to get more people to adopt your product. As more people switch to using your product, you will increase product sales and income.
The exciting part is that for every dollar you spend on influencer marketing, you earn a $6.50 ROI─an average of 650% in revenue. It is no wonder why over 90% of marketers view this marketing channel as the most effective.
So, incorporate influencer marketing to drive more people to switch products. It will increase your product adoption quickly.
9. Show That People are Buying Your Product With Live-Action
People like to see first-hand that others are involved in something before they make a move to join. That's human nature. So showing people the live-action on your site that other people are buying your product is a fantastic way to increase adoption for your product.
When visitors to your website see that people are buying the product, it will arouse their curiosity and encourage them to try it out. Live-action stimulates buyer decisions. So, adding live action on your website or product page will be a game-changer. It will increase product adoption and sales.
Wrapping Up How to Increase Product Adoption
Your SaaS product must be of high-quality to stimulate adoption and increase usage. The features and functionalities, including user interface (UI), should be incredibly outstanding in making users switch products.
So, the value should outweigh the cost to move new users to try your software and also get existing consumers to test new features. In this way, new users can quickly adapt your product while retaining existing consumers.
Do you have more valuable tips and insights that will benefit our readers? We will love to hear from you in the comments.
About the author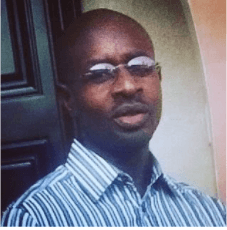 Moss Clement is the founder of Moss Media—a premium content writing service. He is also the content manager at Writers Per Hour. Moss is working closely with B2B marketers—helping several startups grow their online presence by delivering highly informative content pieces. He has assisted small & medium-sized businesses in building their online reputation.
---
---