Print Catalog vs Digital Catalog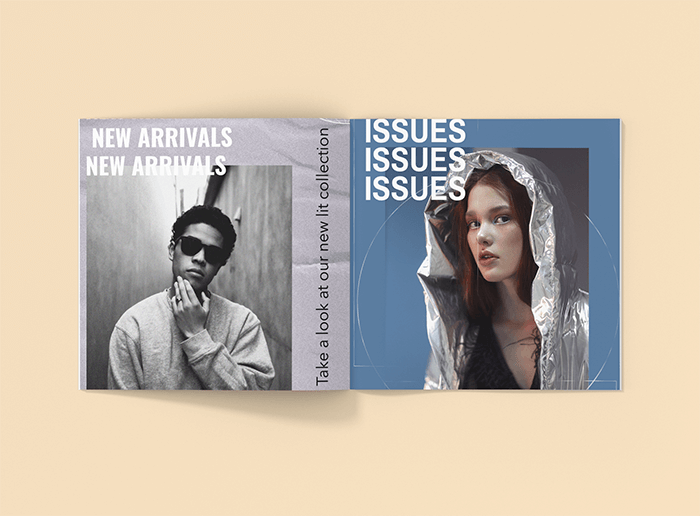 Catalog marketing is an effective way to motivate buyers by showing them all you have to offer! According to the American Catalog Mailers Association, over 90 million people depend on catalogs to make their purchases. But when asking yourself which is a better option, print catalogs vs. digital catalogs, you might still have no answer. We are here to help you sort this out! 
What You'll Find: 
At times, customers find the tangibility of print catalogs better and more traditional. And other times, they find the instantly viewable and updatable qualities of digital catalogs more accessible. Anyway, catalogs are important content pieces that enable brands to connect deeply with their prospective consumers by showing them all their offerings with highlighted features and descriptions. Let's delve deeper and learn more about printed and digital catalogs to make the right choice for you.
🔥 Check out this guide on How to Sell Digital Products!
Print Catalog & Its Purpose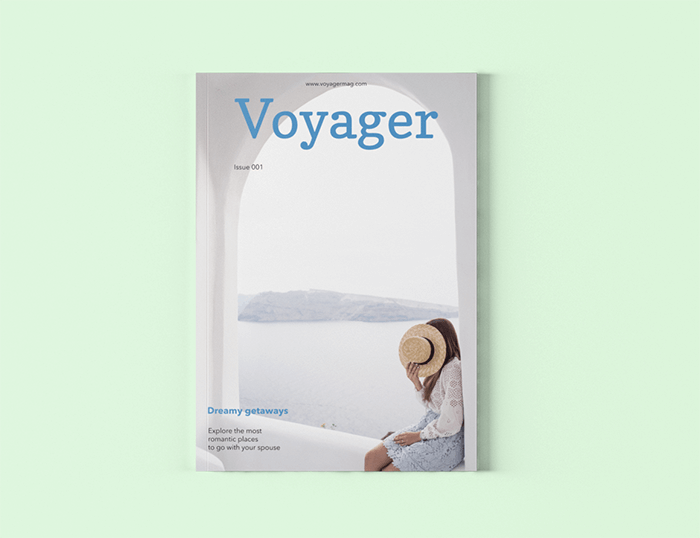 Whether you decide to utilize digital or print catalogs, the benefits of both are immense. First, let's start with some insights on print catalogs. In this world where everything is digitally-driven, customers are constantly being bombarded by information online. Sometimes it becomes a bit too much, and a lot of great content is simply ignored by readers. Even for brands, it's a tad bit difficult to stand out in such a noisy world. The digital space is not for the faint at heart. It is a battlefield where many brands are constantly chasing, shouting, and seeking their readers' attention.
🔥 Check out this How to Print a Logo on Everything
In this respect, print catalogs give customers a break from witnessing promotional flash ads showcasing brand products and services at every instant. No one can refute the importance of digital platforms. After all, the future is indeed online, but this is a sword that cuts both ways. With the increase and easy access to information, competition for attention has been amplified more than ever. This has led people to turn away from their screens or ignore advertised brands. 
The statistic shows that this segment made an expense of 15.15 billion U.S. dollars on catalog mailing promotion in 2018. The expenditure projection shows a rise of approximately 5 billion U.S. dollars in 2020. It is said that if you want to know if something works or not, follow the money. The increased expense on print catalogs is an indicator that there is a significant return on investment. Therefore, online printing catalogs are considered one of the best marketing tools for selling services and products. 
Are Digital Catalogs a Better Option?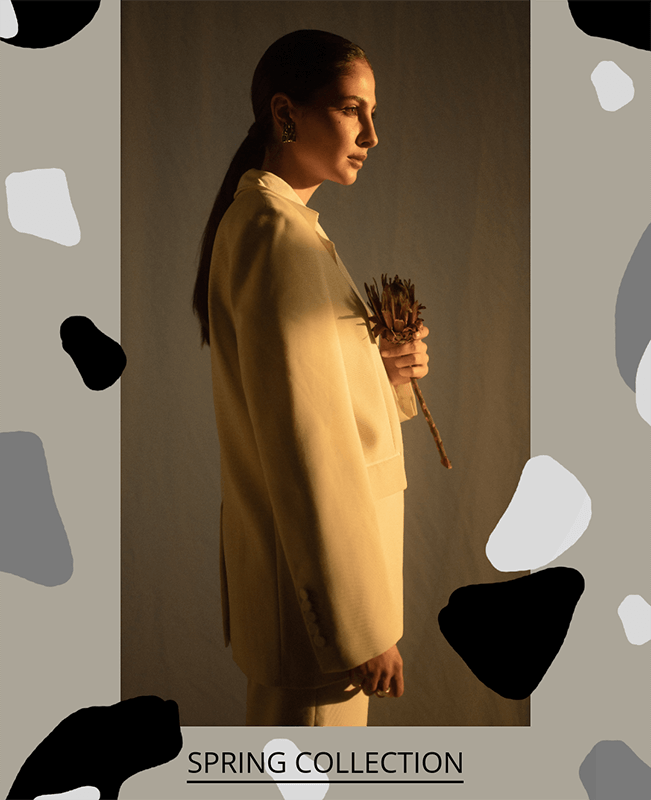 As no one can deny the tactile experience of print catalogs, none can ignore the distinct advantage of digital catalogs. Its virtual page flipping ways with parallel layouts like printed catalogs are attractive and preferred by several marketers. With e-catalogs, digital channel utilization has become more accessible for everyone. Apart from showcasing products without the help of paid sales personnel, a digital catalog can also serve lesser commercial needs. For instance, it can be used as a portfolio to describe and display the work of an artist. 
🔥 Complete Logo Size Guide: From Web to Print
You may combine digital platforms to create great printed products. For instance, online catalog mockups are significant in ensuring the perfect look for your printed catalogs. Nevertheless, online digital catalogs on their own are becoming more popular, especially with small business owners and freelancers.
Benefits of Print Catalogs
A US Postal Service report shows that only 15% of millennials ignore direct mail compared to 50% who ignore digital promotions. This is probably why companies continue to print catalogs, as many of them have millennials as their primary audience. Having said this, let's look at the other benefits of print catalogs.
Catalog printing is cost-effective when you place your order in bulk, as printing costs automatically decrease. This allows a business to save and spend on other essential costs.
The tactile nature of print catalogs provides extended brand exposure as people get to experience your brand not only by looking at it but also through touch and sometimes even through scent. Businesses selling fragrances or scented products have mastered this.
When you choose printed catalogs, people are more likely to recall your brand name easily as it remains in their physical space longer, thus becoming more familiar to them. A beautiful catalog design also has the effect of convincing your customers to retain the catalog mailer. Plus, people love pretty things to look at around them.
Printed catalogs give you more space to describe your products and services without any restriction on character lengths. You can also have a bit of fun and show a different side to your brand with the shape and size.
Printed catalogs distribution can be through various channels such as shopping malls, newspapers, tradeshows, exhibition stalls, or through direct mailing. This is an opportunity for companies to create an experience of their brand in the day-to-day lives of their readers.
A neuroscience marketing blog report says that people are more comfortable and likely to focus when reading a printed catalog. There are certainly no text or social media notifications popping up while reading.
If your print catalog is of high-quality, eye-catching, and professionally designed, customers are more likely to treasure it and keep it as an entertainment piece on the kitchen table, perhaps. 
Benefits of Digital Catalogs
Digital catalogs are also known as an animated flipbook.  Research shows that 93% of shoppers consider visual triggers as a critical factor for deciding whether to buy or not. 67% of millennials prefer shopping online to in-stores. Going through digital catalogs while shopping helps. However, there are more reasons why people opt for digital catalogs. Let's look at some of them.
Digital catalogs are not limited to images and texts. They give you an opportunity to share more useful information, like videos showing the installation of a product or external links.
You can share any information easily with digital catalogs online and compare products quicker and more effectively.
Customers love a convenient, fast, and effortless experience while deciding on a purchase or looking for any product info. Online catalogs offer an exceptional buying experience as they're accessible anywhere and at any time.
Digital catalogs are budget-friendly, especially when you're starting out and want to test the market. This makes it easy to launch new products at any time of the year without having to save a lump sum of cash as you would with print catalogs.
Apart from using digital catalogs as a reference for product information, they can also be linked to a comprehensive e-commerce solution for instant additions to cart and checkout.
If you forget to proofread your content for any reason and it goes into print, you may incur additional costs. Whereas, with digital catalogs, making corrections to any error is easy, as you simply need to update the database entry.
Ways to Measure the Success of Print Catalogs
There are various ways to measure the success of your print catalog campaigns. Some of them are:
If your print catalogs are about promoting a seasonal sale, use unique offers and codes exclusively in these catalogs. It helps in getting comprehensive data from the customers.
You may use QR codes as a call to action that will help you collect data. The number of times a QR code is scanned can be linked to the specific product barcodes.
Including a toll-free phone number only on your print catalogs can also help measure how effective a specific catalog is when receiving new contact calls.
Ways to Measure the Success of Digital Catalogs
Five ways to track the success of digital catalogs include:
Apart from the click-through report, you can examine the overall website traffic and see the jump in numbers each day after sending the digital catalogs.
Check how many users are finding links to your catalog from other websites with the help of organic search and referral sessions. This will also help you to track the new as well as the returning traffic.
You also get to check how much time people are spending per page, which is amazing. You can use this information to know what parts of your content people find most engaging.
You're able to measure your mobile traffic metrics to track your customers using your site via a mobile device. This is another cool benefit as most people use mobiles to get online.
You also get to evaluate the keywords people use to search for your digital catalog. Tracking your traffic sources provides useful data that should inform the distribution of your next catalog.
A Note On Marketing Catalogs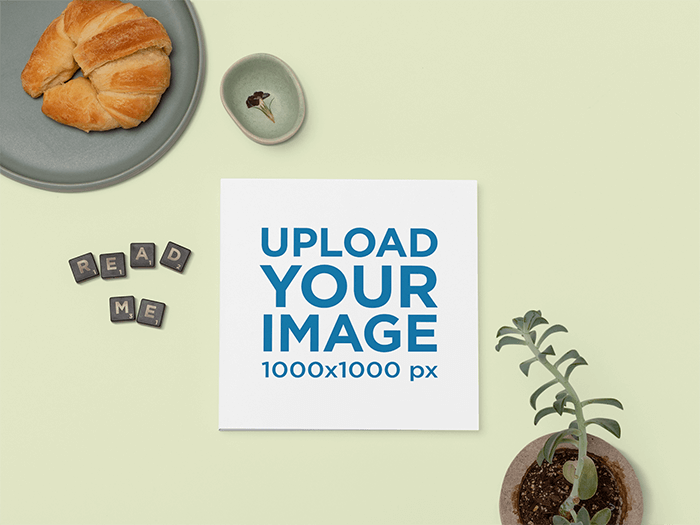 Whether you choose to go with print or digital, a great way to market your new product or services catalog is to showcase it using high-quality images. Using mockups to showcase your new design can really help you save time and money if you choose the right tools! Placeit's print mockups are part of a huge library with different mockup styles to choose from and start promoting your new catalog right away! You can find more than just catalog mockups, including brochure mockups, banner mockups, and other print items.
A Conclusion On: Print Catalogs vs Digital Catalogs
Although times have changed, catalogs, in general, continue to be an important marketing material with a measurable return on investment.
Deciding between print catalogs or digital catalogs will probably be dependent on what you're selling, your audience, the experience you're trying to create, and obviously your budget.
Many companies include digital catalogs in their marketing strategies to showcase their company's product lineup to wholesale and retail clientele. 94% of the B2B buyers research online before their purchase. Print catalog mailers on the other hand let you precisely target your potential customers, especially when surveys reveal that they love to receive catalog mailers. Even with the intense debate on printed and digital catalogs, it is essential to note that marketers should aim to use the strengths of both print and digital mediums to promote their products successfully.
---
Which Is Better Print or Digital Catalogs?
Catalogs are a great selling asset to show your potential customers all about your products or services, You can share their greatest features and main characteristics. Read this to decide which format is a better option for your business digital or print?
Print Mockups
---