Is Your Design Violating Someone's Trademark?
Avoid Copyright Infringement to Protect Your T-Shirt Business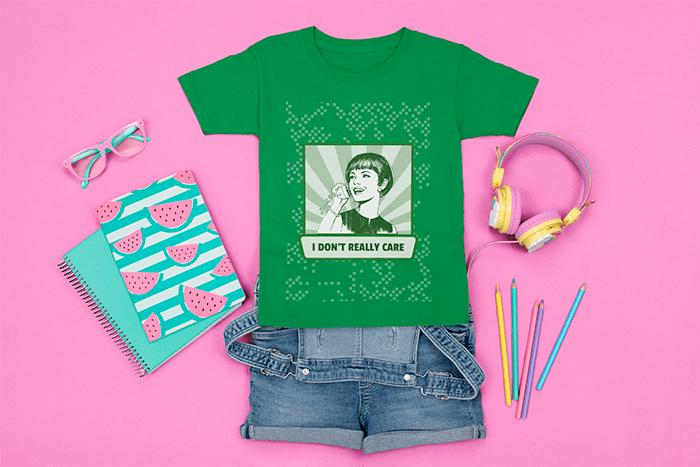 Alright so the email finally came in, you've been approved to Merch by Amazon!!!
Now that you are all set up for making tons of sales online, it's also time for you to be both careful and informed on what you are allowed to make and sell to avoid any copyright infringements. You won't want your new account to be shut down, right?
Learning what you can and can't put on a t-shirt is a tricky subject, especially because we can think we just came up with a totally original idea just to find out it was already registered by someone else, therefore uploading it to Merch by Amazon – or other POD sites and selling it is out of line.
In this post, I will go over how you can protect your t-shirt brand by making sure none of your designs violate any existing trademarks. I'm no lawyer, but to bring accurate and useful information in regards to Copyright Law to you I contacted Chris McElwain, an attorney at law who specializes in Intellectual Property, trademarks, and copyright, he was kind enough to help us out on sorting out this tricky subject, so tag along!
---
IMPORTANT WARNING
The advice given in this post is based upon the Copyright Law of the U.S. as of July 2017.
---
One of the most common misconceptions when it comes to a design's intellectual property is in regards to the difference between copyright and trademark. Understanding what these properties stand for and learning what needs to be done to protect your work and avoid infringing on someone else's is very, very important. We asked Chris what these terms mean, in plain English:
Copyright vs Trademark, What's the Difference?
• What is my Design's Copyright?
A copyright refers to the exclusive right that an author has to reproduce his or her creative works. A copyright protects works of creative expression, including any original text, graphic, audio, or video content. Having the copyright of your designs gives you the exclusive right to reproduce, distribute or display the work for 70 years after your death (or 95 years for institutional authors).
• What Is My Design's Trademark?
A trademark is a mark (usually words or pictures or a combination of the two) that designates the origin of particular goods or services and that consumers use to differentiate between brands. A trademark protects indications of origin for goods and services, including words and symbols. Your design's trademark grants you the right to prevent others from using similar marks to sell or market related goods or services.
Trademark rights arise from the use of a mark in commerce. Copyright arises from the creation of the work. Neither requires registration, though registration in both cases confers important benefits (read more on the wheres/hows/whys/how much of registration here).
How to Do a Trademark Search of a Design's Phrase?
Ideally, performing a trademark search on your t-shirt design's phrase or saying should be Step #1, before even going on to the designing part of the process, this way you'd avoid wasting lots of valuable time in case the phrase you decided to go by has been registered by someone else. Here's what Chris had to say on how to find out if something is trademarked.
The USPTO trademark registry can be searched at the Trademark Electronic Search System (TESS), but bear in mind that marks do not need to be identical in order to present a conflict. Trademark infringement is a legal standard, one that is not necessarily intuitive, and it may be worth engaging an attorney who can perform a clearance search and advise you on the risks of adopting a mark.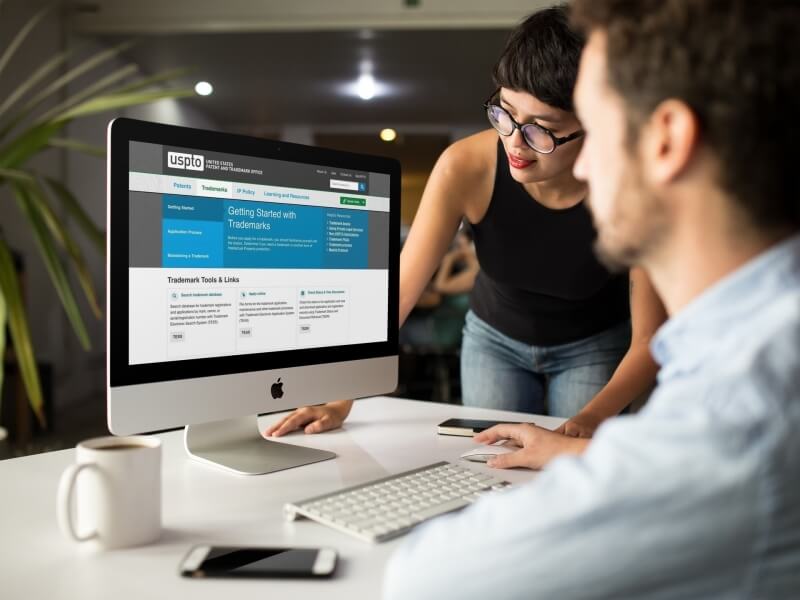 • Step #1 Use TESS to do a Trademark Search of your Design
You can access this tool by following this path:
Visit the USPTO site > Trademark Electronic Search System (TESS) > Basic Word Mark Search (New User)
• Step #2 Type your Design Phrase
You will see a search bar, type the phrase or quote you plan to use in your design, this will load records for that specific word choice.
• Step #3 Review and Analyze Existing Records
You will find several columns, keep in mind that not all of the records that show up have approved trademarks. It's important that you learn the difference between the serial and registration number of a mark.
Serial Number: assigned when applying to a trademark. Does not guarantee the trademark will be approved.
Registration Number: assigned to a mark once the USPTO process approval process is completed.
Find a mark that has both a serial and a registration number and is Live, then review it to see what's filed under Goods and Services – if the goods and services for the mark do not relate to t-shirts or apparel items, you are good to go.
Now, here's the tricky part. If there's a mark with t-shirts under their goods and services but it hasn't been approved yet, you could go ahead and upload a design with that wording to Merch, but keep in mind that if and when the mark gets approved, you'd have to take that design down to avoid issues related to violating their trademark and potentially losing your Merch by Amazon account.
The copyright registry run under the Library of Congress, in contrast, is much more cumbersome to search. However, if a work is original and not copied in any way from another work, by definition it does not infringe. By the same token, if it is copied from another work, chances are good that it does infringe. Knowing whether similar works have been registered is not generally necessary or helpful.
Additional Trademark Search Resources for Your Merch Business
If you would like to review additional information about trademark search to protect your t-shirt designs and avoid copyright infringement, check out the following links. Also, I do recommend reaching for professional legal counseling to stay on the safe side, not just for Merch by Amazon, but to ensure the success of all your endeavors.
Merch Informer is THE place to go for all MBA related inquiries, Neil Lassen does an amazing job at staying on top of every matter, I recommend watching the following video on how to use the TESS search tool to find out what phrases you are allowed to use on Amazon Merch as Neil goes into full detail on how you want to search, which results are good to go and which are not recommended.
Someone Copied my T-Shirt Design, What Can I Do?
If you find an item for sale that is infringing your intellectual property you don't have to sit there and watch while someone else profits with your designs. You can report copyright or trademark concerns to Amazon by filling out this online form.
Merch by Amazon offers a huge marketplace for t-shirt designers and sellers, and as Chris Green has said before on his Facebook Group, (If you are not there yet, join, now.) they are not running a manhunt to get rid of people's designs. Amazon is not looking out for reasons to cancel their user's accounts, but instead what they are attempting is to maintain a fair game that encourages a competitive market, which is basically a win-win for all.
Hope you find the information provided in this article useful to your business, now that you know where to find the answer to your questions in regards to copyright, go make some killer designs! And, if you have a killer logo for your t-shirt business, learn how to trademark a logo and keep your brand protected!
Visit Placeit Design Templates to upscale your Merch by Amazon business with our 100% free t-shirt templates, all you need is a Placeit subscription!
---
---