"Can't mention this enough: For web/UI designers, Placeit is a great online tool" Six Revisions
5/5
With so many productivity apps out there, it's important to find a great place to show off your mockup to set yourself apart from the throng. The iPhone 6 has just come out and with its sleek design and large screen it's the ideal place to show off your apps. We've compiled these brilliant iPhone 6 mockups for productivity apps to help you market your app.
Grocery Shopping Fun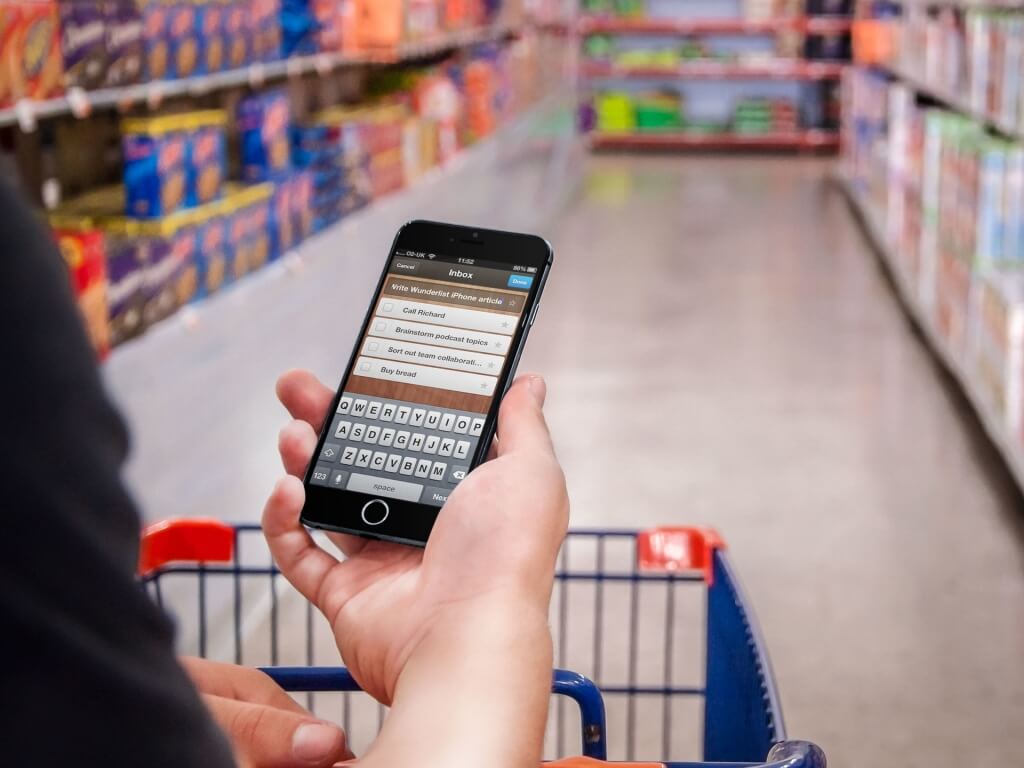 You can display your productivity app on this black iPhone 6 mockup, in which the phone's being looked at by a man at a supermarket. He is strolling through the cereal aisle of the local store and has paused to check for what he needs. This is the perfect place to show off a list app or an app that helps you decide what to buy. This casual display is a great real-world situation in which to advertise your app.
Bright and Early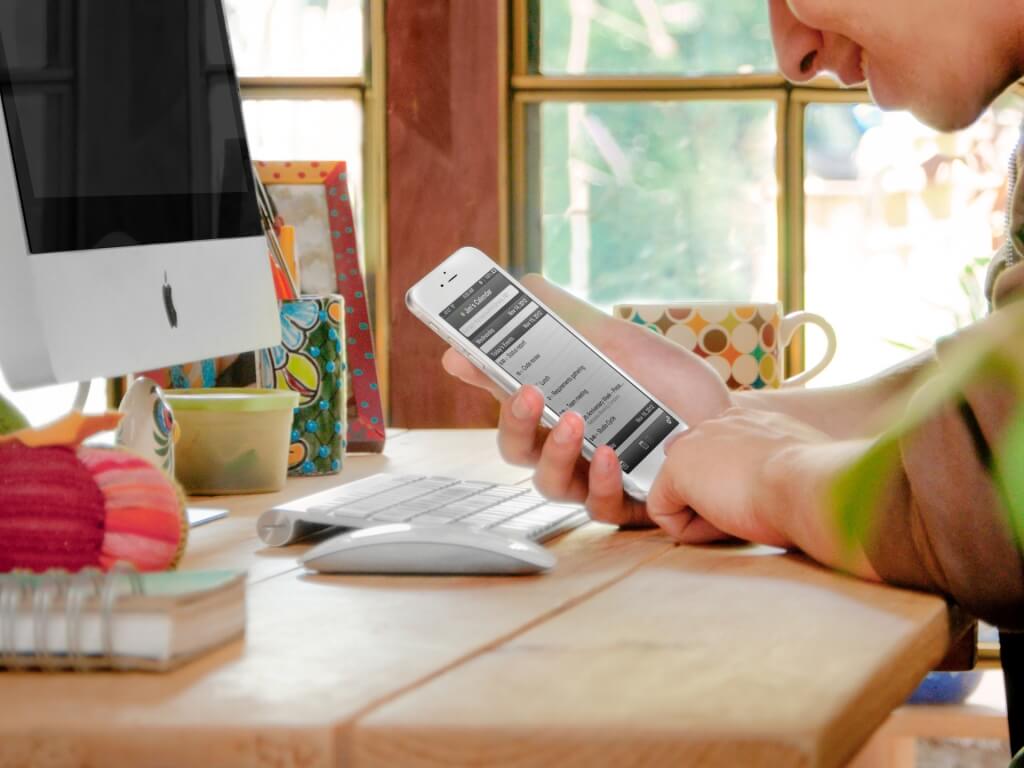 This bright scene is perfect for making your app stand out. A man sits at his desk looking at his iPhone 6 getting ready for the day's work. He could easily be looking over a calendar app or to-do list to check for meetings and see his tasks for the day.  The sun and the warm tones create an inviting environment that will make your app look both friendly and easy to use.
The Modern Worker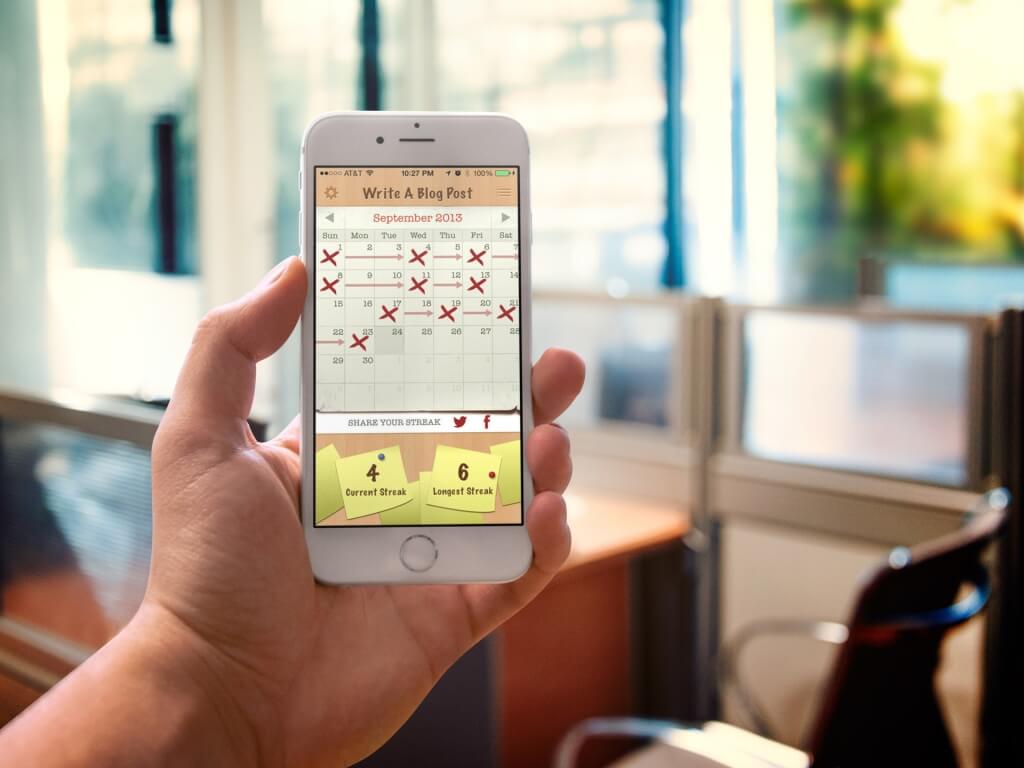 In this stage, a man checks his iPhone 6 while at his office giving you a straightforward first-person view of the iPhone 6 mockup . He could be getting ready to work hard with the help of your productivity app. The office is bright and clean, giving it the perfect atmosphere for showing off an organization app. A cheery and modern design would fit wonderfully here.
Fruit Shopping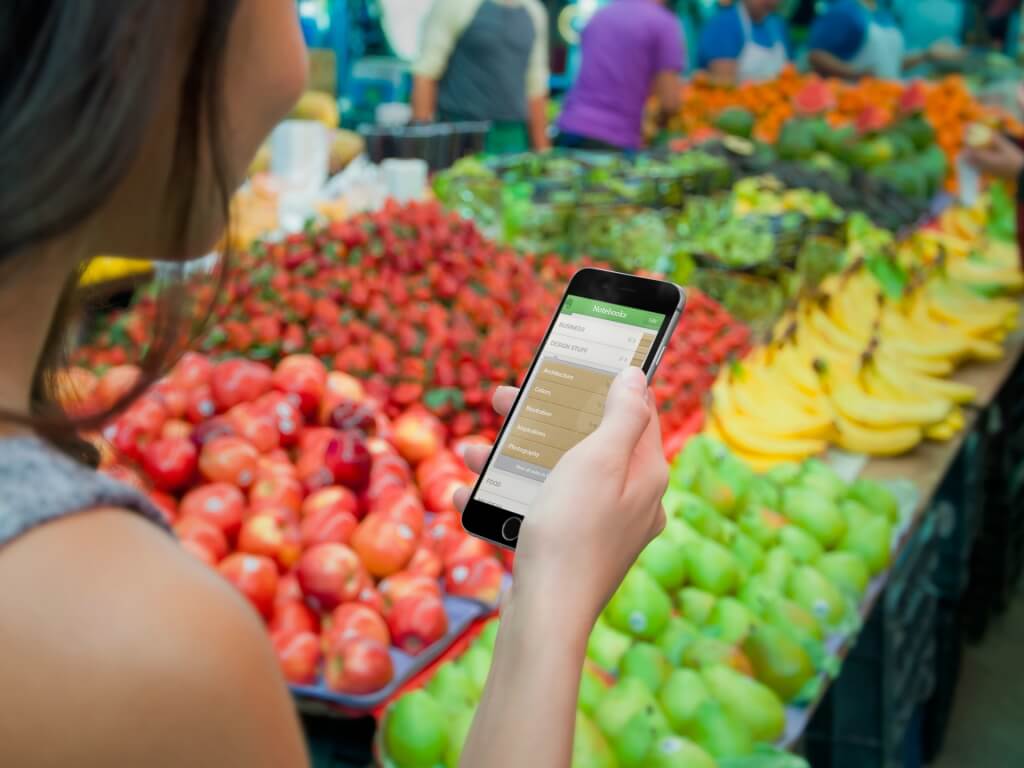 This is the most gorgeous of the iPhone 6 mockups for productivity apps. A girl is out and about on an early morning, shopping at her local market. She is checking her iPhone briefly before shopping. The background contains a colorful cornucopia of fruits and vegetables, lending the scene a vibrant feel. This is another wonderful setting for a to-do list app, or it would also work for an app that helps with budgeting.
Get it Together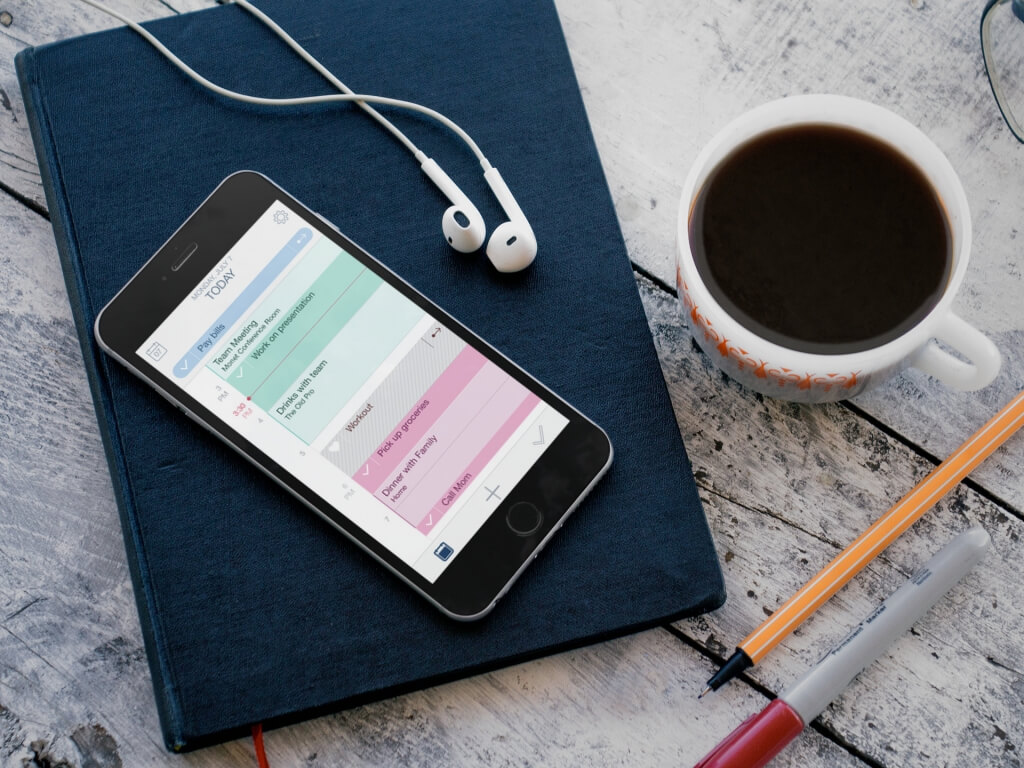 You can show off many different types of productivity app on this iPhone 6 mockup. An iPhone 6 lies on a hardcover blue book next to a cup of coffee, and a few drawing pens are laying on the table nearby as if they had just been set down, in fact one is still uncapped. This is a great place to show off a productivity app targeted toward creative users.
Simple Yet Effective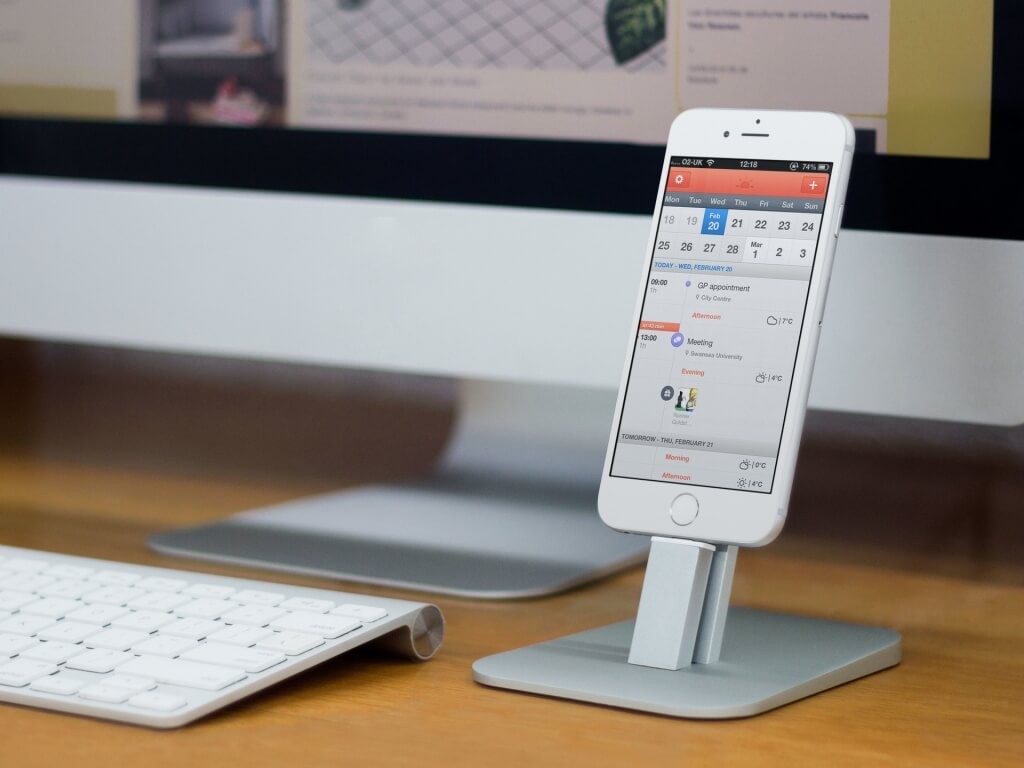 This scene offers a wonderful opportunity to display apps directed toward business people or entrepreneurs. You could show off a calendar app, reminders app, or an app that helps keep track of social media alerts. The iPhone 6 mockup is set on a metal stand in front of an iMac on a wooden desk. The workspace is clean and this keeps all the focus on your app. This sleek and simple stage would work well to highlight apps with a minimalist design.
Versatility

With this scene you can select from multiple backgrounds to fit your app's style and color scheme. Many of the backgrounds are great for showing an app that will help you stay organized one the go. It would also work for those who need to be able to collaborate and set up webinars but are not always in convenient locations. You can move the right hand to demonstrate a variety of actions, so you can tailor this stage to highlight a specific function of your app.
Double Trouble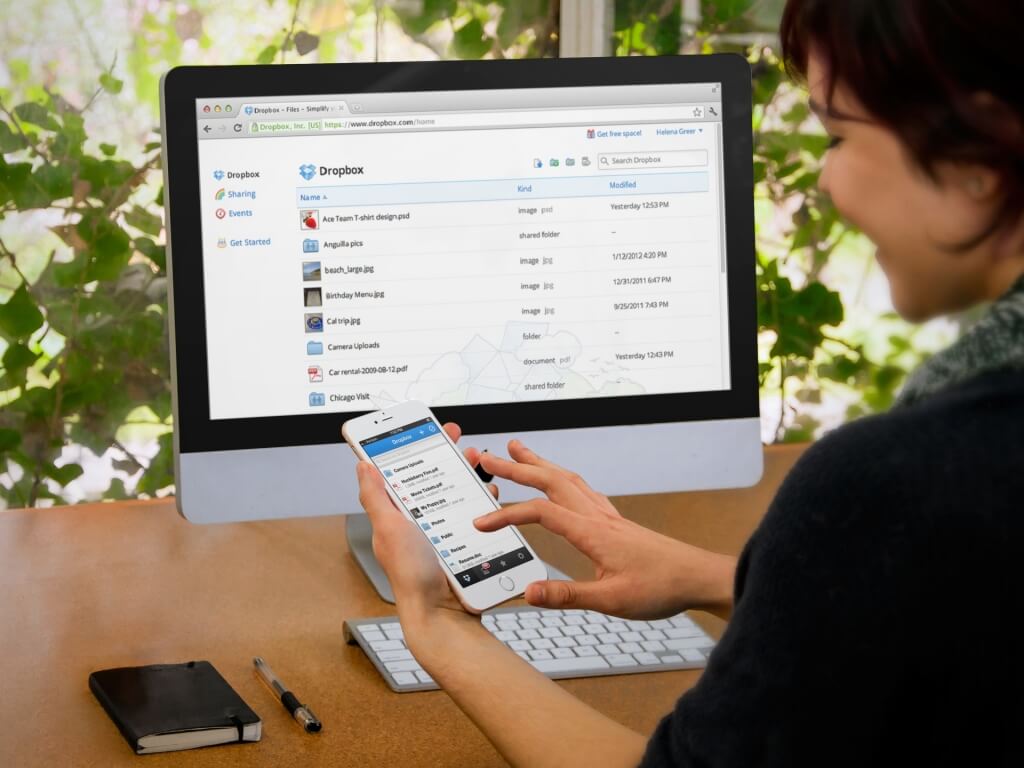 This is the perfect place to show off both your website and your app mockup in one place, as it consists of a woman happily using your app on her iPhone 6, whilst an iMac sits in front of her on her desk. Using this mockup you could easily show off an app that syncs to the cloud, and this set is perfect for business or home office-oriented apps.
Are your productivity apps ready for display?
Then make use of the fantastic iPhone mockups for productivity apps we've compiled here! Look for more mockups like these here.
Browse here our iPhone mockup collection for productivity apps.
---
---