Prepare Yourself for this Women's Day 2022!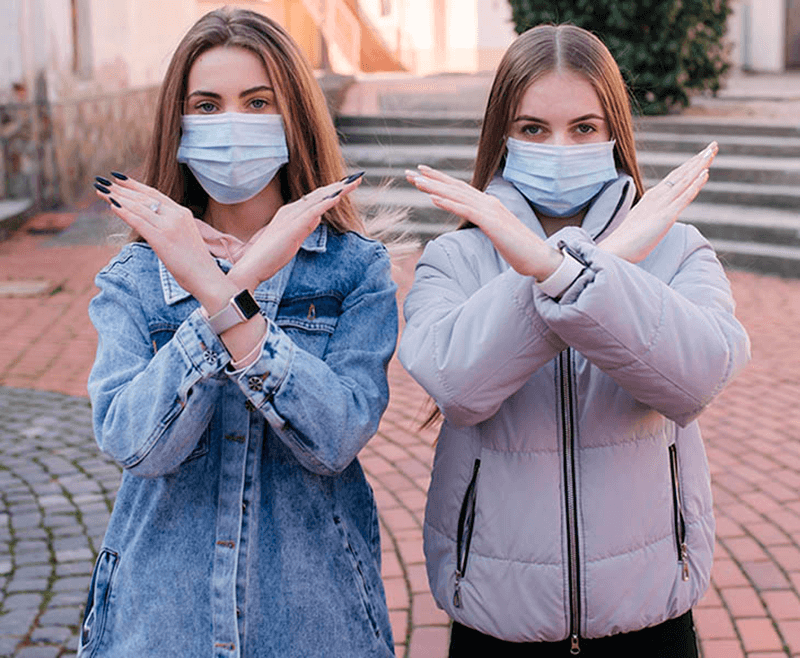 This year's Women's Day 2022 is just around the corner on March 8 and we are all getting ready for it! Don't behind and get your facts ready to understand and celebrate this holiday with everyone else. The main reasons to celebrate this awesome holiday are to: 
Celebrate Women's Achievements
We've come a long way from nonvoters, quiet, submissive wives to powerful, self-sufficient women who make changes in the world so other women can enjoy the same opportunities.
Support a Gender-Equal World
Make all industries a women's industry too: There are still in 2022 lots of business industries in which women do not have the same opportunities as men like in technological businesses, sports teams, financial business, and more. To achieve the same career opportunities and be more visible to the world, women all around the world have fought for workplace equality. 
It's hard to hide under a rock in 2022, but there are still a few who are not aware of the issues women are facing. For this, is very important that we share the correct information. Remember knowledge is power!
This is an international day for 20 countries including Afghanistan, Cuba, Laos, Russia, and Vietnam where the tradition is for men to honor the women in their lives. Some other countries like China are simply women celebrating for women. In the United States, it is actually not recognized as an official holiday, however, this doesn't stop everyone from joining an event and celebrating. Find all your resources on this year's International Women's Day.  
This year's theme is "choose to challenge". Use social media to spread the love. Use your "choose to challenge" pose and year's hashtags are #BreakTheBias #IWD2022 to show your support! 
When Did International Women's Day Start?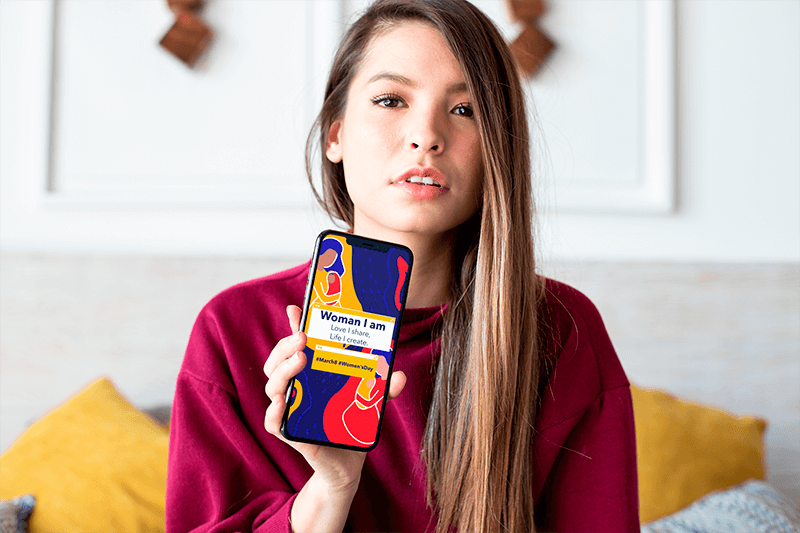 National Women's Day is a big hype for everyone, not just women, and each year is growing stronger! But if you've ever wondered how international women's day started, then read ahead:
International Women's Day History
In

1909

on February 28, the first National Women's Day ever took place in the United States. This day came to be in honor of the worker's strike in New York against working conditions. 

In

1910

in Copenhagen, and in continuance with the huge movent for women's rights and universal suffrage, international women's day was established. With women voting from 17 different countries.

In

1911

more than one million women attended rallies all over Europe demanding equal working conditions and to end job discrimination. 

In

1917

women in Russia marched to protest after the backdrop of World War II, four days later, the Czar with the government granted women the right to vote. 

In

2014

on the 58th session of the Commission, they focused on issues like gender equality, women's rights and wrote the eight Millenium Development Goals (MDGs). These were essential for future actions to be taken. 

In

2015

the

2030 Agenda for Sustainable Development & Goals

in established giving every woman activist on the planet a clear path to follow in this journey of gender equality. 
Throughout history, women have fought for their rights and the same opportunities as men, each year coming a little close to a balanced gender parity rate. Gender parity is a statistical measure comparing men and women through their incomes, work hours, and other social metrics for equality.
How is International Women's Day Celebrated?
You can celebrate this day with many different events and actions that will take place all around the world. You can join an official event, gathering, conferences, art exhibitions, festivals, and more! Take a look at the official calendar or ask around to see what's going on!
Show your support by wearing purple, the official color for this day. You can also make beautiful merch to share with your friends and family and wear proudly on this holiday! But let's get more into it. 
Show Your Support
This time of the year is perfect to show your support and raise awareness among others, you can design all kinds of beautiful products to achieve this. Whether you are going on rallies, events, if you are raising money for a good cause, or if you simply would like to make a statement, you can make a powerful design for everyone to see!
Using online design templates will make your life way easier. You can design content for social media, make videos, apparel designs, make art prints, and more! You can even make your own version of the International Women's Day logo to add to your designs!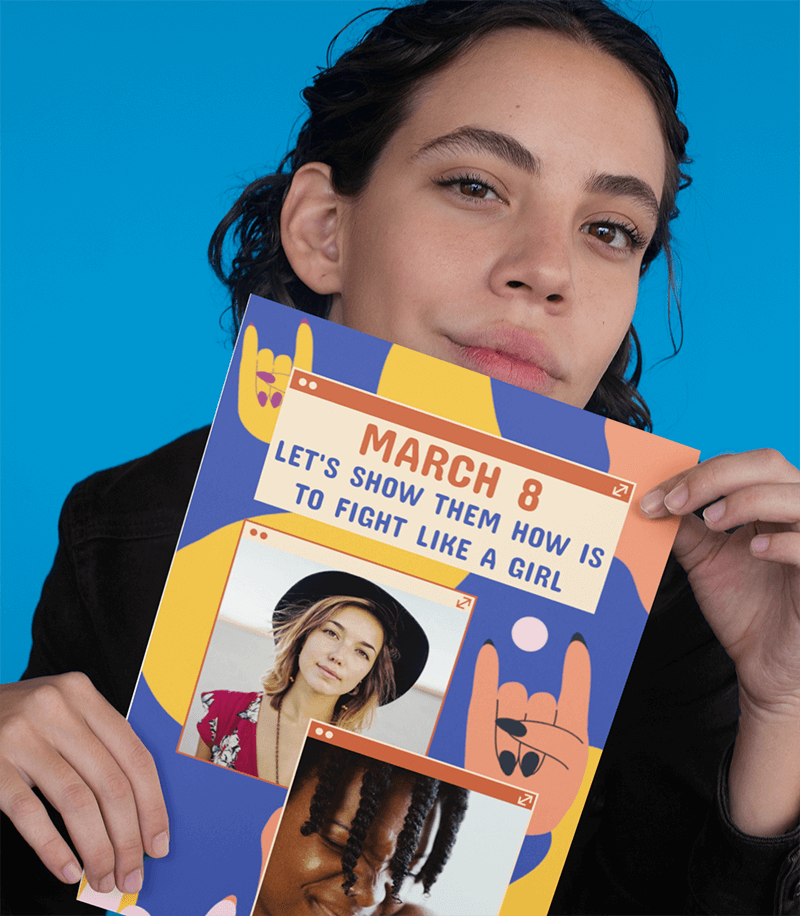 Also, you can promote using our pro-women mockups. This makes it easier for you to share your designs and post amazing content. Post powerful content with social media templates too, make Instagram stories, Facebook posts, and much more.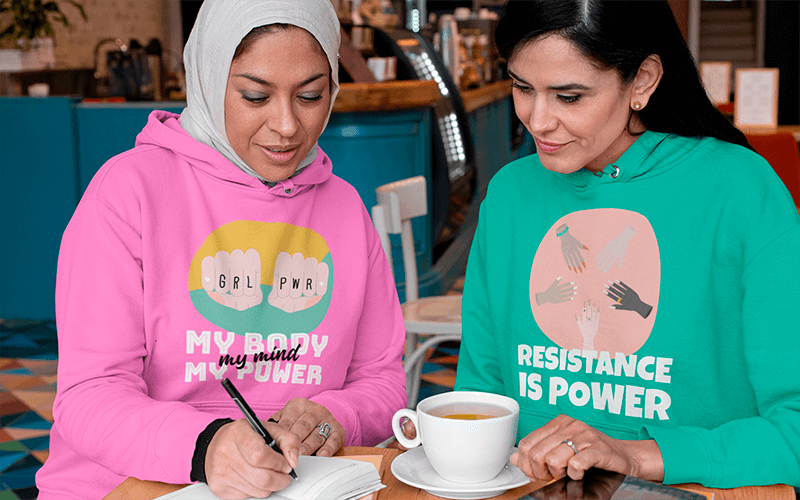 To Wrap It Up!
So there it is! Get acquainted with the information for this March 8. Review all the details on every event in your city, make your choices, join, and have a happy national women's day!
It's time to raise your voice and show others how to do it too. Show your support with beautiful pro-women designs you can make on your own or wear your blue shirt. Remember the International women's day 2022 theme is "equal for equal" and your hashtags to use are #IWD2022 #BreakTheBias
. 
Get free apparel mockups to put your designs in just a few clicks. 
---
Get Ready for this Women's day 2020
International Women's Day is coming up and everyone is getting ready. Read about this year's theme and take a look at the event to keep an eye on! Show your support wearing the official color or make a custom design to wear proudly this day!
Make Awesome Women's Day Designs!
"I just got some stunning designs to wear on this year's interanational women's day using

Placeit

's design templates!"
Josef Bain
5

/5