Car wrap mockups allow you to display your designs on different car models for branding and marketing purposes. Instead of duplicating your pattern to fill the exterior of the car, it will cover the whole mockup.
This is how a hatchback car wrap mockup looks like before adding your file, note how the blue placeholder covers the entire body of the car, this is where your design will show.
For a better display of your design, upload your file in the suggested size of each mockup, for this hatchback car wrap mockup, it is 1500×500 px. The shape of the car is the area of your design that will be shown on the mockup.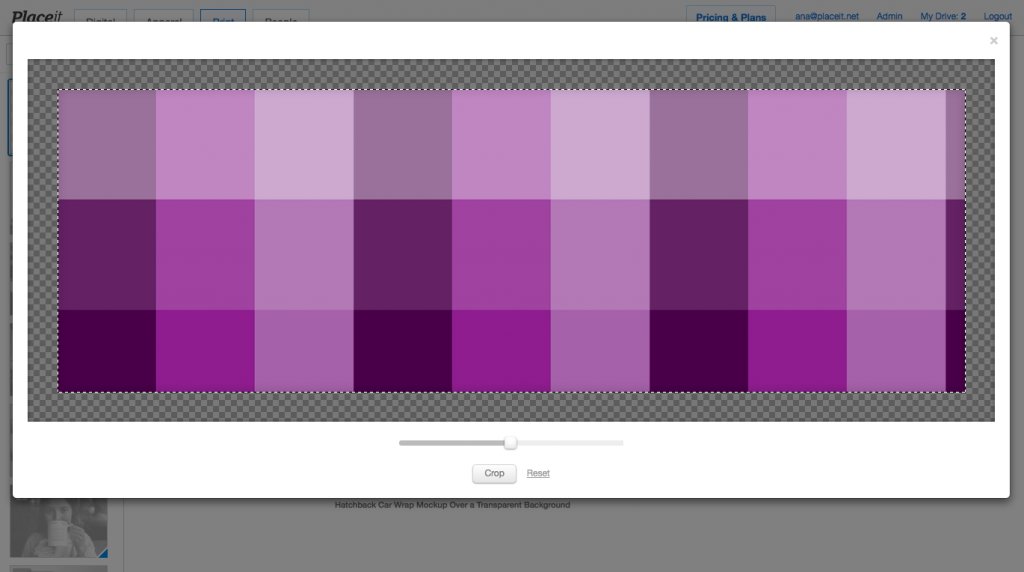 Have a look at the full process: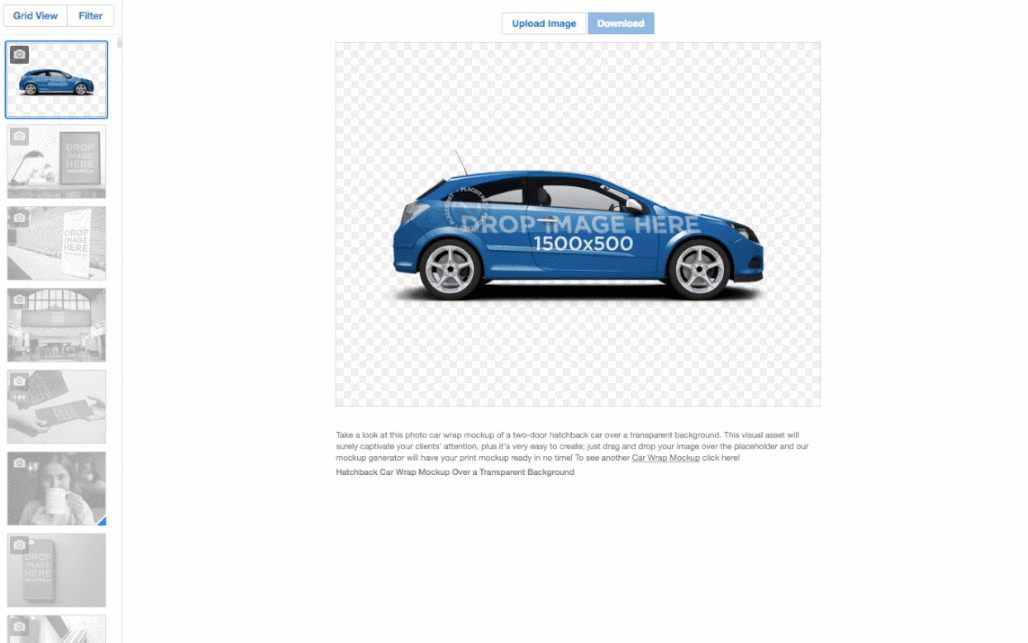 And this is how it looks like after you upload your file! Note how your artwork covers the full car as if it was coated with it.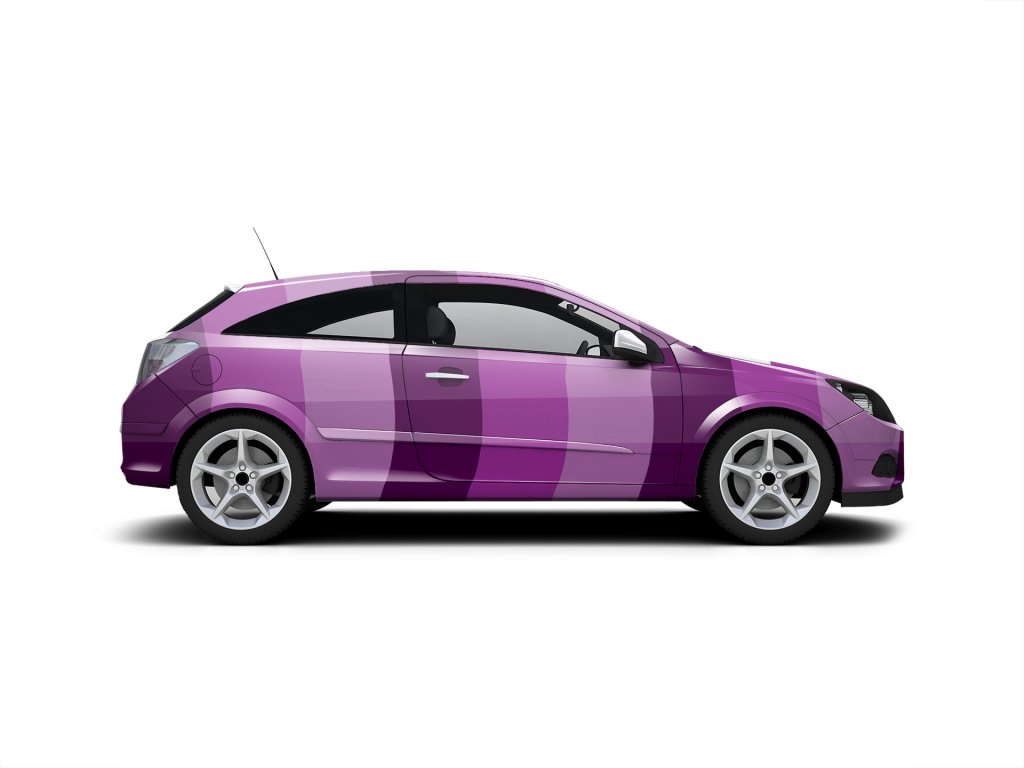 All car wrap mockups work the same way, have a look at this pickup car wrap mockup: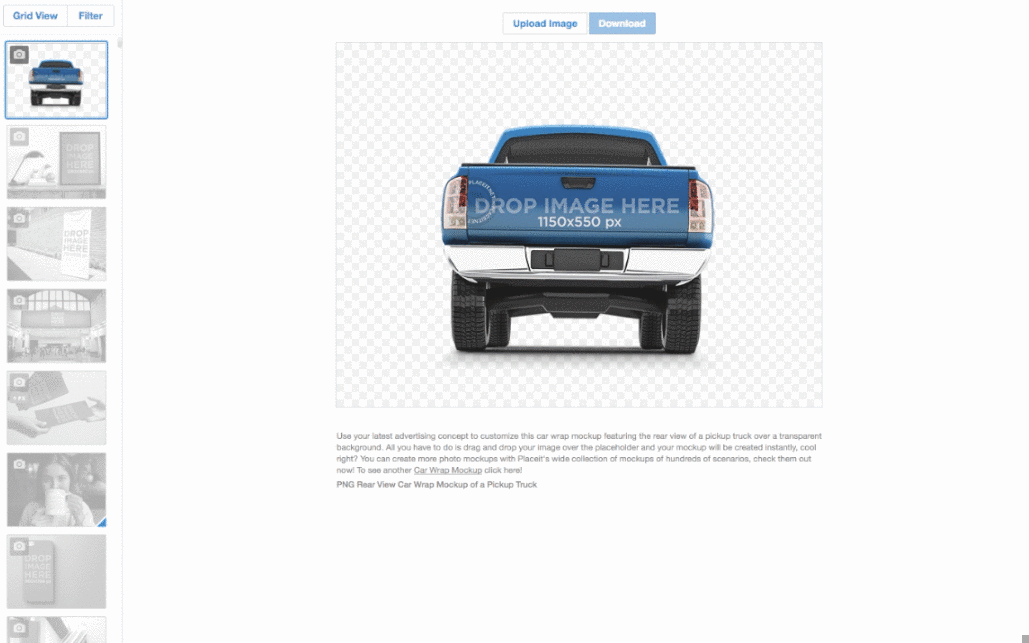 ---