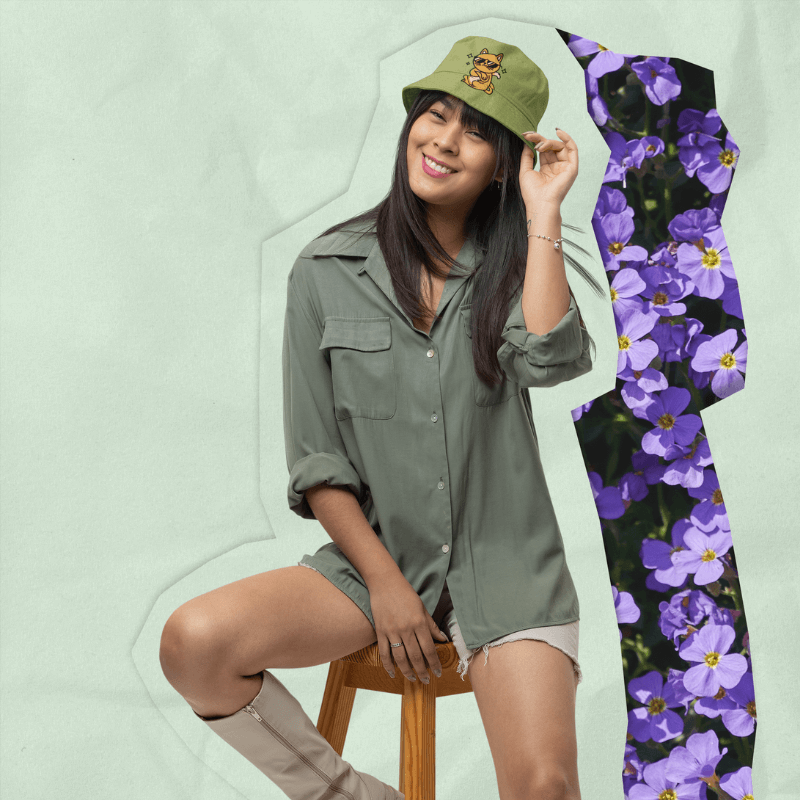 Undoubtedly, print-on-demand continues to be a profitable and fantastic opportunity, attracting newcomers to the market. To ensure your print-on-demand store is in the spotlight, check out our best kept do's and don'ts for boosting your sales in this lucrative market. 
Whether you're a newbie or an established seller, these golden tips will set you on the right path and help your print-on-demand store thrive.
So, let's jump right in and get started! 🚀😃
What Is Print-on-Demand? 🌟
Print on demand is an incredible online business model perfect for anyone looking to start selling products without the hassle of managing inventory. This is possible thanks to the available print-on-demand suppliers that create the goodies on your behalf. You only have to create the design and send the products to be made each time you receive a purchase order. The best part? You only pay when your awesome customer places an order with you!
Top 10 Best Do's and Don'ts for Becoming a Print-On-Demand Guru
We've all made mistakes, whether you're a newbie or a pro in the print-on-demand business, but that's totally okay as they allow us to learn and grow. However, if you want to skip a few of these or improve certain areas of your business, keep reading our top 10 do's and don'ts! Here, we will not only provide valuable insights but also make you think about things you might have overlooked. 
So, without further ado, let's dive right in! 🚀💡
1. Niche Selection: Do's and Don'ts ⭐
❎🙃 Don't: Attempt to Sell to Everyone
By establishing a print-on-demand niche, you can: 
Have a clear direction and focus, 

Create tailored products and designs and make the most of them, 

Find fewer competitors,

Specialize and become an expert in a niche

Maintain consistency across your messages, channels, and efforts,

Increase your chances of success. 🚀 
So, before you start, research thoroughly, find and pick a niche, and identify its target audience. Investigate everything about it, including profitability, growth, competitors, and all about the target audience. For example, their needs, pain points, shopping habits, and preferences. 
Having a clear, defined niche and target audience will also be your guiding star through the next do's and don'ts. So, don't skip it! ✨
2. Print-On-Demand Sites: Do's and Don'ts 💻
❎🙃 Don't: Settle for the First Site
The world of print-on-demand is bustling with a wide array of suppliers. So before picking up the first one or the most popular, create a checklist of what you desire from your trusty supplier. Selecting the right supplier can be the make-or-break factor for your business's success. 
To find your perfect match, consider your needs, costs, budgets, limitations, product offerings, samples, and more. All these categories will help you clarify and identify a provider that is in line with your core values and your goals. But it doesn't have to stop there! Here are some other criteria to look at before choosing yours.
In the Evaluation Process, Consider Samples, Too.
While the mockups on any POD side might look amazing, the truth is samples are a must to ensure and check by yourself the quality of your design, how the colors look like in real life, if the size is faithful to the size charts provided, and more. By doing this, you'll avoid surprises for yourself and your customers and know exactly how each product you sell is made from A to Z. 
🤝 If you'd like an extra hand, take our quiz, where we've evaluated 10 different print-on-demand sites. It's free! And if you want more information, head to our guide on the best print-on-demand websites.
✅🙂 Do: Keep Your Site True to Your Brand Aesthetics
❎🙃 Don't: Overlook the Visual Aspect
Let's talk about another set of do's and don'ts when it comes to your chosen print-on-demand site. Maintaining an up-to-date website is critical, like keeping a physical store tidy and organized. Imagine walking into a brick-and-mortar shop with dusty shelves, outdated price tags, or signs advertising promotions that don't exist. Sounds like a disaster, right? Well, the same applies to your online store.
To ensure your digital storefront is a welcoming and visually appealing place, focus on
Adding high-quality and professional images, 

Showcasing your products from various angles, 

Including clear and comprehensive product descriptions, 

Providing a smooth and secure checkout process, 

Ensuring user-friendly and straightforward navigation, 

Keeping your prices updated, 

Making promotions and terms and conditions visible, 

Having store policies that are easy to understand and follow, 

Offering an FAQ and a testimonials section, 

And providing a size guide page. 
🚀 Your online store should be a top-notch, up-to-date, and hassle-free experience for your customers.
3. Designs: Do's and Don'ts 🌈
✅🙂 Do: Have a Target Audience in Mind When Designing
❎🙃 Don't: Design Just for the Sake of It or Just Because You Like It
This is an absolute game-changer in our do's and don'ts list regarding the designs you upload to your store. 
As business owners, we sometimes want to upload designs we like without considering the interests or needs of our target audience. The best design for us could be the complete opposite for them. That's why selecting a niche and thoroughly understanding our target audience will help us approach this task correctly.
Why is this so important? Well, in the print-on-demand world, designs are a primary source of differentiation. If you're not offering something people want, you're missing out on potential revenue.
So, How Do You Figure Out Which Designs Will Absolutely Rock? 🤔🚀
✅🙂 Do: Analyze Which Design Best Suits Your Product
❎🙃 Don't: Choose the Wrong Design
You might think one design can be printed on every product you sell, but it doesn't always work. 🫥
❎ Not all designs are suitable for all products. For instance, a Christmas pattern that covers the entire design might not be the right fit for a hoodie but could work perfectly on a Christmas blanket. Or a photograph might not be ideal for wearable items but great for printables.
😞 Some designs may also not be appropriate for your niche. For example, a vibrant neon or psychedelic t-shirt might be unsuitable for baby clothing, which typically uses soft and pastel colors.
🌴 Consider the season, too. A beach-themed design might feel out of place on a beanie, which is more associated with winter.
Luckily, Placeit by Envato has created tons of collections with the right colors, typefaces, and imagery to make this task easier for you. 🤩🪄
✅🙂 Do: Check Print File Guidelines
❎🙃 Don't: Upload Bad or Low-Quality Designs
This might seem like an obvious step, but sometimes, especially as beginners starting in the print-on-demand business, we make the mistake of uploading low-resolution or poor-quality images. This can include pixelation, backgrounds that haven't been removed, text that's hard to read, or pictures that are blurry or have flashy effects like glitter or neon that aren't suitable for apparel.
Low-quality images can significantly harm your image, reputation, and business. So ensure your images are high resolution, appropriately sized, and clear to avoid unfavorable outcomes. Do it right the first time! ⭐
Luckily, with Placeit by your side, you don't have to worry! We offer specific design templates for apparel, print, and online materials. All of them are crafted by our talented professional graphic designers, ensuring top-notch quality and variety.
✅🙂 Do: Use Authentic and Safe-To-Use Designs
❎🙃 Don't: Copy Someone Else's Designs
Pay close attention to these essential do's and don'ts. Piracy and copying are big no-nos. If you're considering uploading a design with a trademark or a registered design, it's best to avoid it. Otherwise, your print-on-demand supplier will likely reject your file and remove it from your store.
Instead, opt to create your own original or use Placeit's design templates 😉. Right here, we have a wide array of gorgeous, professional, original designs that don't infringe on copyrights. Best of all, all our templates are okay for commercial use—just add your personal touch, and you're good to go! ✨
4. Product Diversification: Do's and Don'ts 🧢
✅🙂 Do: Offer a Variety of Profitable Products Simultaneously
❎🙃 Don't: Focus on Just One Product
It's essential to avoid becoming too attached to a product that isn't selling as expected. Instead of investing more in merchandise that's not gaining traction, be ready to say bye-bye to that product. At the same time, keep exploring other product options and assess their performance. Sometimes, what seems like a winning product to you might not resonate with buyers. The best part is that in the print-on-demand world, you can experiment with various products since there's no need to maintain inventory. The key is to find a product that is not only profitable but also genuinely valuable to your customers.
For those who are just starting, it's perfectly fine to introduce a limited number of products. However, as your business expands, consider expanding your product catalog.
👉 By diversifying your product range, you'll appeal to a broader audience and meet different needs within your target market. This reduces the risks associated with depending solely on one product. It also showcases your competitive advantage, demonstrates your ability to adapt to change, and, most importantly, maximizes your revenue. 🚀
5. Pricing: Do's and Don'ts 🤑
✅🙂 Do: Set the Right Price for Your Products
❎🙃 Don't: Set a Price That's Too Low or Too High
Here's another set of essential do's and don'ts for your print-on-demand business. Determining a fair and profitable price can be quite a challenge. Especially when considering all the hidden costs such as production, designs, taxes, transaction fees, shipping expenses, advertising, and the percentage charges imposed by your POD supplier on your items.
👕 To help you establish the right price for your print-on-demand t-shirts, or any other product, consider this: 
Consider all potential expenses, including the base cost of your product, design, printing method, and materials. As well as advertising, web hosting, charges from your print-on-demand supplier, shipping, and taxes.
Determine how much profit you want to earn. A recommended profit margin typically falls between 20% and 30%, but this can vary based on your business goals, product quality, design uniqueness, and target audience. It's also a good idea to research the market and your competitors' prices to see how similar products are priced. In addition, consider the unique characteristics of your product, as a highly customized item requires a different price point than a standard item.
🤑🚀 If you need to experiment with numbers to find the right price, head to our free profit margin calculator.
Once you've set your product prices, it's time to put them to the test in the real world. An excellent way to measure their performance is to make them public and observe how well they are accepted and sold. Of course, you can make adjustments based on what you see. 😉
6. Competitors: Do's and Don'ts 💪
✅🙂 Do: Analyze What They Have to Offer
❎🙃 Don't: Ignore or Minimize Them
Let's talk about the do's and don'ts when it comes to competitors. How interesting! Sometimes, competitors aren't even on the radar of print-on-demand sellers. But they should be because we can learn valuable insights, gather information, and even find inspiration. 🤝🔍
⭐ Analyzing your competitors isn't about ego; it's a fantastic opportunity to:
Understand what your competitors are doing and selling

Discover what designs are more popular in their stores

Compare their prices to yours and the market in general

Check out the aesthetics and response times of your competitors

Get to know their business model

See how they interact with their customers

Identify their strengths and weaknesses to spot opportunities and areas for improvement 📈💡
7. Marketing Plan: Do's and Don'ts 🚀
✅🙂 Do: Create a Well-Thought-Out Plan and Put It Into Action
❎🙃 Don't: Expect Sales Without Putting in Marketing Efforts
Many businesses tend to overlook these do's and don'ts. However, the truth is, what's the use of having everything else in place without a solid plan and strategy to turn your efforts into a profitable business? A marketing plan is like your guiding star, leading the way to attracting customers, boosting sales, and growing your brand.
💡😉 Here's what you should do:
Set measurable goals for your business

Identify and define your target market and create buyer personas

Conduct a competitive analysis

Determine your unique selling proposition to stand out from the competition

Define your KPIs and metrics

Establish your marketing budget

Set up your marketing, content, SEO, and sales channels and strategies

Create a backup and contingency plan
With these clear steps, you'll have a roadmap to follow your marketing goals and initiatives. 🗺️✨
8. Holiday Season: Do's and Don'ts 🎉
✅🙂 Do: Prepare in Advance and Create a Structured Plan
❎🙃 Don't: Wait Until the Last Minute to Take Action
Every year, various celebrations, holidays, and special events grace our calendars, and it's a big no-no to not prepare properly for these golden opportunities. We're not just talking about Christmas here; there's Cyber Monday, Black Friday, Halloween, Valentine's Day, and so many other occasions that bring a wave of excitement with them. So, if you're thinking of simply waiting until the last minute to get ready, think twice. 
Any holiday season is a fantastic opportunity to boost your sales, introduce seasonal products that delight your existing customers, or even attract new ones. Therefore, it's crucial to plan well in advance, ideally with 2 to 3 months of anticipation.
Here's a quick checklist to help you get your print-on-demand business holiday ready:
Plan your holiday designs and seasonal items.

Determine your promotions or special prices.

Coordinate with your print-on-demand supplier and check their requirements.

Plan your content for those days.

Optimize and update your website and policies.
9. Customer Service: Do's and Don'ts 😊
✅🙂 Do: Ask For Feedback and Implement It
❎🙃 Don't: Forget About Your Customers
Your customers are the heartbeat of your business, and whether they keep coming back or not depends on you. So, let's delve into this do's and don'ts section!
✅ Be There and Reply Promptly
Slow, vague, or rude responses can damage your business. So, always strive to answer promptly, professionally, and kindly while offering real solutions to any issues. 
We understand that as an all-rounder, you have full hands with various responsibilities. Therefore, it's a great idea to create an FAQ section on your website or even on social media through stories or setting up automated responses for common queries.
As a seller, you likely know what the most frequently asked questions are, but always ask for feedback to provide the information your potential and actual customers want to know about. Ensure you provide transparent and accurate information about sizing, materials, color availability, production, shipping times, and returns. 
⭐😌 Create your t-shirt sizes guide with our help. In this blog, we tell you how to do it and provide beautiful graphic resources.
✨ All of this demonstrates your credibility, responsibility, and commitment to improving your store. It strengthens your relationship with customers and ensures they return for more shopping!
10. Metrics: Do's and Don'ts 📊
✅🙂 Do: Regularly Review and Keep Them Clear.
❎🙃 Don't: Completely Ignore Them
To wrap up our top 10 do's and don'ts for the print-on-demand world, let's dive into the world of metrics. 🌟 They might look a bit daunting initially, but trust us, they can be your business's best friend! 🤝 
Through analytics and metrics, you can understand your customer's behavior and sales, identify what's working well, and pinpoint areas for improvement, enabling your business to shine with targeted actions.
Start by Keeping an Eye On:
📈 Website traffic

💰 Total sales

🛒 Abandoned carts

🏆 Best-selling products or designs

🗂️ Best-performing categories

💵 Revenue

🚀 Month-over-month growth
As your business expands, you can incorporate additional data analysis tools and focus on more specific areas like email metrics.
Your Print-On-Demand Business Is Ready to Take Off!
Now that you've got the inside scoop on the do's and don'ts of the print-on-demand business, nothing is standing in your way to success!
Immersing yourself in the print-on-demand business can be challenging, but luckily, these tips will help you to start or redirect your business on the right track. Just remember, success doesn't happen overnight, but it's absolutely worth it to work on achieving it. Best of all, Placeit by Envato has tons of print-on-demand resources and mockup and design templates to make your store successful. 🚀😊