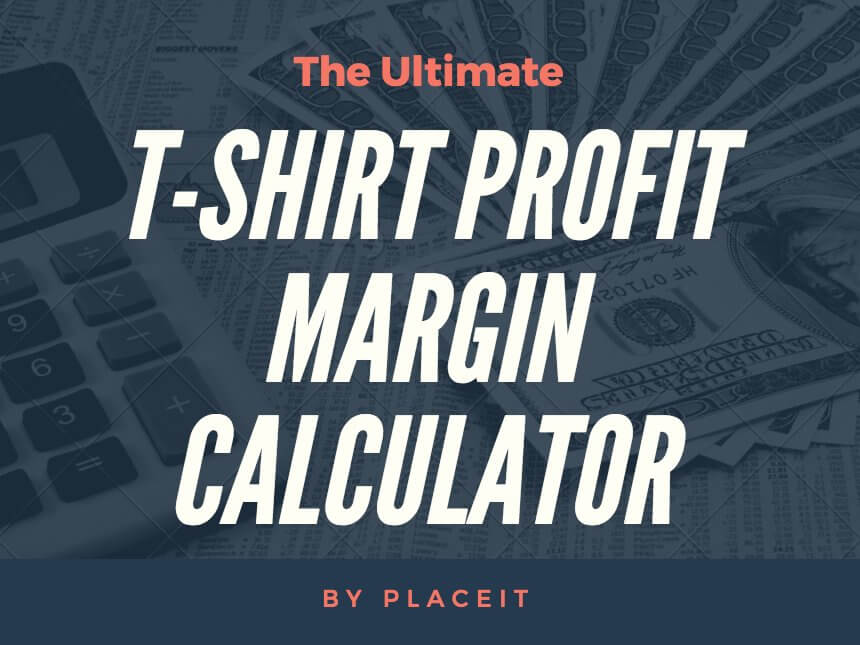 Online T-Shirt Business Profit Margin Calculator
If you want to start selling t-shirts online on a Print-on-Demand website like Merch by Amazon, Society6, Redbubble, Threadless, or Spreadshirt, then you need a profit margin calculator.
Calculate how much money you can make by selling t-shirts online on the best Print-on-Demand websites with Placeit's FREE Online t-shirt business Profit Margin Calculator.

Choose a POD site, then choose a t-shirt style, type in the desired profit margin per t-shirt sold, type in the number of t-shirts you plan to sell, determine how much you are going to invest in marketing and voilá, the t-shirt margin calculator will tell you how much money you will earn after selling X number of t-shirts.
It is recommended to set the final t-shirt price to end with .99 and start selling on a single POD shop.
You will need a Google Spreadsheet account to use the t-shirt business profit calculator!
Feel free to share this online t-shirt Business profit calculator with your friend artists.
To Sum Up
That's it! Start growing your t-shirt business with the best tools to succeed! If this was helpful for your business we have a few other tools and resources under the sleeve that might want to check out before you go! Try our 15 Ways to Increase Website Traffic to Your T-Shirt Shop post and our How to Start Dropshipping from Scratch post as well!
have any comments? Don't forget to drop us a line below!