& 3 Reasons to Collaborate with a Graphic Designer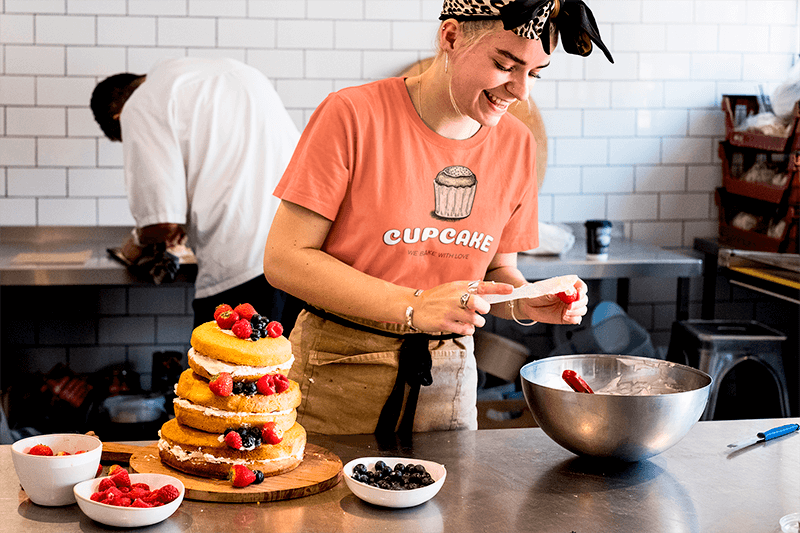 Having a creative visual that shows what your business is and what you are doing, helps bring your identity to life and communicates your brand's voice in a way mere words can't. This is why we are here to discover how to design a brand logo!
Your logo can be considered as the face of your brand and quite often, it is the first thing that a potential customer will notice about your brand. An appealing logo should be at the front and center of all your marketing materials, both online (website, email newsletters, etc.) and offline (business cards, flyers, and so on).
Sure, delivering a fantastic product and customer experience is always a top priority, and a great logo is only going to bolster that by helping you gain visibility and goodwill. So if your logo is still missing something, or it doesn't stand out, then you are missing an opportunity to make your brand memorable in the minds of your audience.
But if you're still not convinced, here are just three of the many reasons why you need to collaborate with a professional graphic designer for the perfect brand logo.
1. To Communicate Professionalism & Build Credibility
Brand identity is everything. When you're launching a new brand, one of the biggest challenges is to get your audience (customers, vendors, or investors) to trust in your brand. People typically associate a high-quality logo with the quality of products/services provided by the brand.
First impressions can make all the difference. If you end up on a website that looks unprofessional or get a hold of a business card that looks poorly designed, does it instill your confidence in that brand? You're probably going to think twice about that brand or just won't be interested to learn more about that business or make a purchase, because they simply don't seem professional enough.
A lack of a good logo may suggest a lack of professionalism and sloppiness in business practices, which can be seriously off-putting for your audience. On the other hand, a strong logo can encourage someone who hasn't heard about your brand or business to be interested in what you have to offer. It also helps to build brand trust and loyalty by your customers over time, as your business develops and nurtures an audience.
2. To Create the Foundation of Your Brand Identity
Successful branding relies on creating an emotion in your audience's mind and letting it tell a story that will influence them. Sure, the logo is only a part of a company's branding assets, but it acts as the basis for the whole idea on which the brand is established.
Everything from colors to fonts is relevant to your brand's backstory, and that's where your logo lays the basis for the story you want to tell. These elements are key components of your logo and for all of your branding materials such as your business cards, office supplies, landing pages, thus building a complete brand identity.
When you get a logo designed by a professional, you'll typically get some branding guidelines that explore how your logo can be used for other branding purposes. This branding manual and guidelines help you keep a visual consistency that supports the image you want to position in your audience's mind, creating more memorability as you grow your business and create other branding assets.
3. To Stand Out From the Competition
If you dare to be different and super-creative with your logo, your company gets a headstart in the race to stand out from your competition and be unique. There'll always be hundreds of other coffee houses in your city, but yours differentiate from the others because you're committed to sustainability, so a well-designed green-themed logo will help you deliver this idea more effectively.
That is, a well-thought-out brand logo can instantly communicate everything from your business's spirit and culture (professional, relaxed, quirky, etc.) to your mission (innovate, inspire, etc.), just by using the right colors and font.
Take fashion brand logos, for example. The Lacoste logo is very recognizable and identified as playful and relaxed, fitting for a brand that has an essence of nonchalant sportswear. On the other hand, Versace's has a very distinctive and stylish Medusa as a logo that delivers an idea of class and elegance, evincing the sophistication of the brand.
Simply put, your logo is a great way to deliver your values and show your audience what is it that makes you unique and different from your competitors.
Conclusion
New business owners often consider a logo as an afterthought. Clearly, that's not advisable and your logo must be a top priority and treated as an essential part of your branding strategy. A well-designed logo says a lot about your commitment to your mission and can become a trusted trademark in the eyes of customers for years to come. Before anyone has a chance to steal your logo design, learn how to trademark a logo and keep your brand protected!
Now, due to the current pandemic situation, you're likely operating as a fully remote working company, and so, you'll have to collaborate with a remote graphic designer to design the perfect logo for your new business.
Alternatively, by using Placeit's Logo Maker tool which is really easy to use and enables you to create strong and memorable logos in just a few clicks. All of Placeit's logo tempaltes are done by professional designers working to make your job easier! With a growing library of more than 8,000 different logo templates to choose from, all created by professional designers, no matter your niche, from sports teams to restaurants and everything in between. All you have to do is type in your brand name, choose your colors then drag the elements around. 
---
About The Author:

Hazel Raoult is a freelance marketing writer and works with PRmention. She has 6+ years of experience in writing about business, entrepreneurship, marketing, and all things SaaS. Hazel loves to split her time between writing, editing, and hanging out with her family.