Branding Tips to Make It All Easier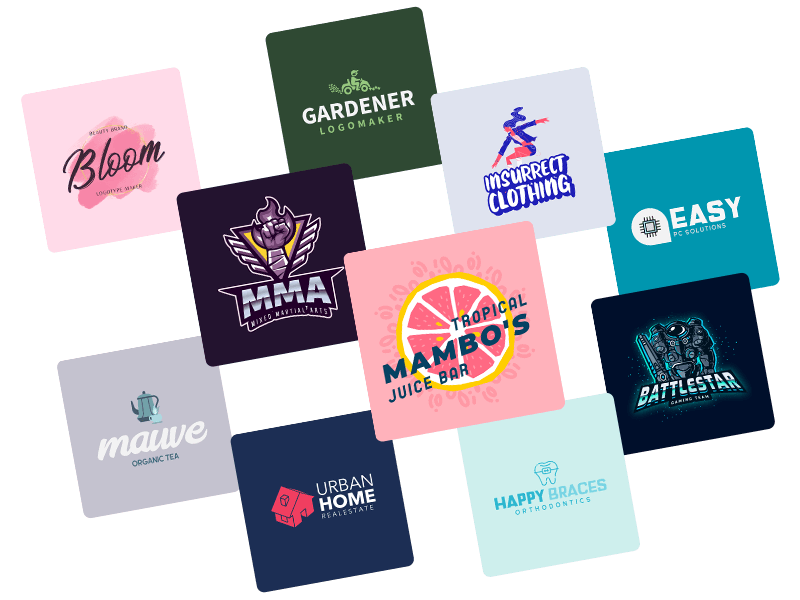 Creating a brand is a must, especially if you already have an online business. If you haven't tackled this task yet because it sounds tough or time-consuming, you have nothing to worry about. It's actually quite easy to do, so why not just go for it? Use these branding tips to get started.
What Is Branding?
First things first, what is branding? Most people think branding is all about a company's logo, but this isn't quite it. A brand is much more than just a logo, but what exactly does this mean?
Branding, in basic terms, is what customers think and feel about your company. If your brand were a person, it would be what people say about you when you leave the room. This makes it easier to understand why branding is more than a logo, although that is a part of it.
The different components that make up your brand should highlight your best attributes, they should convince customers to become loyal to you, and they should make you memorable.
Think about some of the biggest brands you know and how you would describe them to someone who has never heard of them. You wouldn't just tell another person the brand's name and show them a logo. You would also be sure to tell them about what they offer, what their values are, their brand's personality, their customer service, your experience with them, and why people keep going back to them. All of these components together are what make the brand.
If you're interested in developing your brand, then you have to get a number of components right. Once these are working together perfectly, you'll have a brand that is memorable and enticing.
1. Know the Components of a Brand
If you're ready to start building your brand, you first have to know what components make up a brand. Before you get intimidated, you probably already have some of these, but they may just need to get defined further.
As you get to work, the main elements you should keep in mind are:
Your brand's why
Your value and promise
Your target audience
Your identity
Your visual elements
Your voice
Your personality
A lot of these are easy to understand and put down on paper, and you may even already have things like your brand's why defined. Others may require more work to get done. For example, your visual elements, like a logo, will require some planning and design work. With the right tools, however, this can be much easier. If your logo is a concern for you, using a quick logo maker you can tackle this task and save time and money for other parts of this endeavor.
⚡️ If you own a clothing brand, create a clothing brand logo with Placeit!
2. Understand Your Why
Before you put anything down on paper, it's important that you understand why your business exists. When you start a company, it's usually because there is a problem you're solving or a need in the market that isn't being met.
As you think about your brand's why, consider these two previous points and think about what the purpose of your brand is. There may be other brands in the market who already do what you do, so think about what makes you different or what motivated you to start your business.
3. Do Your Research
As you develop your brand, you'll need to do some research to understand your place in the market. This will help you not only develop your brand, but in the long run it can also help you market your products or services better.
Start by identifying and researching your target market. This will help you identify exactly who your brand should be speaking to. For example, if you have a t-shirt brand, it can help to identify key characteristics of your target, such as their age range, gender, location, activities, etc. You can also create buyer personas to have a clear idea of who you want to target in your marketing. Having a person in mind as you design will help you get your brand and your designs down perfectly.
After this is done, you can move on to researching your competitors. Identify other brands in the market who are similar to yours in what you sell. Identifying them and researching what they do and how they do it will give you a better idea of who you're up against. Identify your similarities as well as what sets you apart. This last point will make it easier for you to market your brand more effectively because you can focus on those factors that make you different and which can make you stand out to potential customers.
4. What Are the Most Important Qualities of Your Brand?
Just like the previous point says, identifying those qualities that make you different from your competitors will help you stand out. This can be anything from the quality of your products to your incredible customer service or your commitment to your community. Whatever it is that makes you different, make sure you communicate this to potential customers.
You'll also have to develop a mission statement and identify the values that are important to your brand. Make these clear to your customers so that they know they're working with a company that supports their values and aligns with their beliefs. Remember that if you include something in your mission or in your values, you need to follow through or else this can backfire.
Focus some of your efforts on finding things about your brand that people can relate to and that add value to your product or service to establish a solid foundation.
5. Develop a Personality
All brands have some human traits that are attributed to them, so be careful when working on your personality. You can't tell people who you are, but rather, you have to show them who you are through your branding and marketing.
You have to be extra careful while developing your brand in order to avoid being identified as something other than what you're aiming for. Your voice, visual communication, the materials you use for your products or services, your color palette, and the types of customers you attract will all play a role in your brand's personality.
Take a luxury brand like Hermes as an example. Their purses are known for being very pricey and only within reach of the most elite. Many of the people who can afford a purse still have to be put on a waitlist for years before they get one in their hands. The quality of their products, the materials used, their long history in the fashion world, the hype behind them, and the customers associated with the brand are all important parts of what make the brand's personality. As a result, when you think of Hermes, you may think luxury, glamour, and elite.
6. Establish Your Brand's Voice
Just like a person, your brand should also have a voice. Your word selection, the attitude your communication takes on, and the way you address your customers will all help shape your brand's voice. It should be uniform and well-defined so that you don't have any trouble keeping the same style of communication across the board.
To help you get a clearer idea of what this looks like, think about brands you like and consider what their voice is. An easy example to get you started is Nike. From their tagline, Just Do It, to the visuals they use in their ads, it's clear that Nike's voice is inspirational and motivational. When you think of Nike, you may automatically picture an athlete competing to meet a goal or hear an inspiring message in your head. These are examples of how their brand voice sticks with you and helps you identify them as an inspirational brand.
Some brands are more serious in their communication while others take on a playful voice. There's no wrong way to do it, just make sure you're consistent and maintain that same voice throughout your communication.
7. Design a Stand out Logo
Your logo will be the base for a lot of your visual material, so it's important that you get it perfect. Before you start designing it, get a better idea of what you want it to look like by checking out other logos. Get inspiration from them, take note of their color palettes, and identify what you like and don't like.
If your brand doesn't already have a name, then you'll have to come up with one for it. Keep it short and simple since you don't want too much text in your logo or in the rest of your assets. Give your brand a catchy name and play with typography until you get the right look. Stick to something that is bold and easy to read so that your brand is easy to identify and so that new customers have no trouble identifying you.
Once that's set, it's time to choose a color palette that makes sense for your industry and your brand's personality. Get to know the psychology behind each color and what each color is associated with so that you can get the feel of your logo just right. Avoid clashing colors and remember that the colors in your logo will also be used in other visual components of your brand.
An icon can also be included in your logo, just make sure it adds something to it and isn't just a distraction. For example, Target has a simple logo that consists of their name and a bullseye both in the same shade of red over a white background. If you remove Target's name and leave the bullseye on its own, you still know who the logo belongs to. This is what you want to achieve with your own logo.
If you're ready to start designing your logo, check out Placeit's logo maker to create a logo that is simple, bold, and eye-catching.
8. Use Social Media
Finally, you'll want to ensure your target audience is able to find your brand. Since so many people search for brands online, you'll want to be present in this sphere, especially on social media.
Be sure to set up social media profiles for your brand on the platforms that make sense for the products or services you offer. This will make it easier for people to find you and interact with your brand. This is one of the many spaces where you will be able to develop your brand's voice and personality further through your interactions with customers. Since a lot of these platforms are highly visual, you'll also have to ensure you post images and videos that align with your brand's look.
You can definitely reach a wider audience on social media even if you don't run paid ads yet. Do your best to encourage interaction and answer questions and comments as soon as you can to earn the trust of potential customers. You can also ask customers to share their experiences with your brand on your social media profile for others to read.
Start Creating a Bold Brand
Hopefully, these branding tips were useful and will be helpful as you develop your brand. Also, please check out the 8 essentials to branding your business online! If you have any other tips that have worked for you, we'd love to hear from you! Feel free to leave your tips in the comments.

Create Your Brand's Logo!

"It's impressive how easy it was to design a logo for my business using Placeit's logo maker."
Jim Kane 5/5