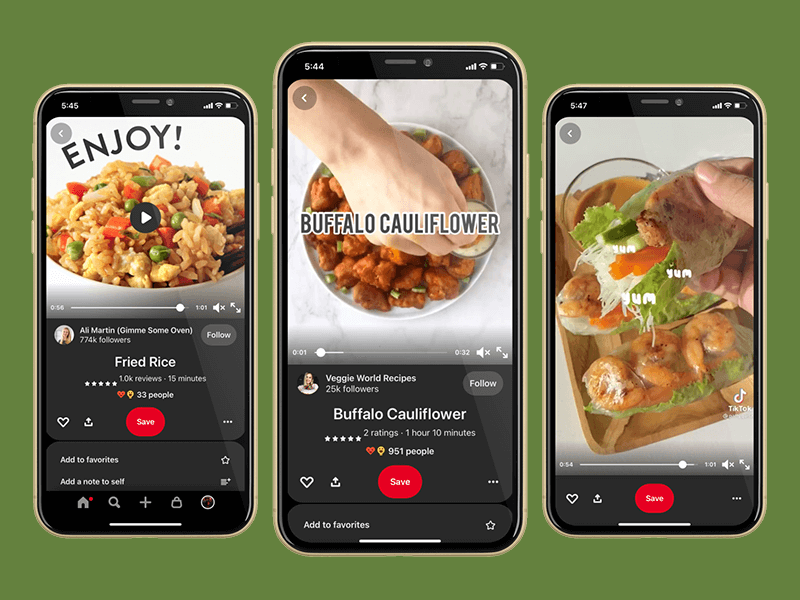 I am going out on a limb here but I suppose you're reading this article for one of two reasons— you either have a video for your app or are planning on getting one made. As you wonder whether it's going to be the right decision, you are doing everything you can to find out more about using video for app marketing and what it can do for your app.
There are zillions of apps on Google Playstore, iTunes, and other channels each vying for attention. Is there something that you can do to separate your app from the rest? Something that instantly captures attention, and sends people running to your app? An app video could be the solution you're looking for.
Here are ten ways in which you can use videos for app marketing.
What You'll Find:
1. Create a Landing Page/Website
If you already have a website around your app, that's great. If not, start working on a landing page or a site dedicated to your app that prominently features the video about your app. It isn't necessary that the landing page is filled with information about your app or be launched after the app is completely ready in every sense. A coming soon page with an opt-in form for collecting leads is good enough.
Here's an example of a coming soon page by Vidyard. While not exactly an app video, this should work towards giving you an understanding of what I am hinting at.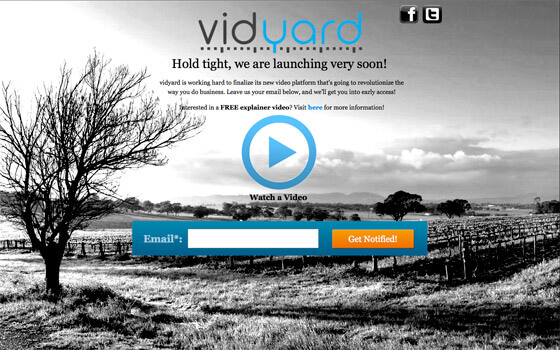 You can later market your app to those leads. (More on that later) A video gives your customers deeper insight into your app. Primarily because of the halo effect at work— the presentation, and the ease of understanding a video all work in your favor.
2. Using Social Media Marketing without Lifting a Finger
Social media is one of the hottest spots to get the word out about your app's video.
There are tons of social media networks out there like Facebook, Twitter, Instagram, Vine, Pinterest, Whatsapp, and other video sites. However, it can be a bit tedious going to each site and sharing your video. You can automate this process entirely with the help of a Social Media Management tool like Hootsuite. It can post to multiple social networks, and Facebook groups; along with images at one go.

You can also auto-schedule your posting. At the same time, you can search for and monitor conversations revolving around your app's niche. If your app solves a problem and people are conversing about that problem, that's a nice spot to market your app. Targeted traffic converts the best. Hootsuite comes with three plans- Free, PRO and Enterprise. The free plan lets you add up to 5 social media networks and two team members which should be more than enough for your app.
If you would like more go for the PRO plan which costs over $8/month and lets you add around 50 social media networks.
🔥 Check this How to Make a Video Successful with These 6 Tools post!
3. Email the Video
As previously mentioned, you can have an opt-in page for your app video.
Data from Vidyard reveals that conversions rates on a landing page;
1.Without video: (J) 6.5% average conversion rate
2.With video embedded in page: (H) 11% average conversion rate (69% conversion lift)
3.With video in lightbox modal popup: (D) 13% average conversion rate (100% conversion lift)
You can then proceed with creating a monthly newsletter for an email blast surrounding your app. Even with the app launched, you can continue collecting leads and marketing to them this way. Of course, the app video should feature prominently on the top.
4. Upload the Video to YouTube
YouTube is the world's second-largest search engine. Uploading your app video to YouTube can drive in a lot of engagement, views, and click-throughs to your site. Make sure that you share the link to your app in the visible region of the description area. YouTube offers only a short teaser of the description and hides the rest.
5. Upload the App Video to Different App Stores

Google Playstore lets you add a video to your app's page. Why not make use of it? Any views of the video on the Playstore get counted as views on YouTube as well and increases your ranking there as well. There is a video localization option available which means you can add a video for each language. Research reveals that people like videos narrated in their native language. French viewers prefer videos in French and their engagement drops off when seeing videos in English.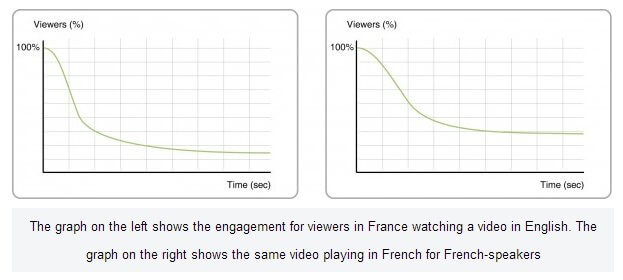 With apps being downloaded worldwide it will be a good thing to make videos in different languages.
6. Apple iTunes
iTunes is another good platform to share your app videos. These are called app previews and should be less than 30 seconds and contain information about the app.
7. Amazon Appstore
Amazon's AppStore lets you add over 5 videos to your app. I'd say the more the merrier. You can include different kinds of videos- promos, trailers, app walkthroughs, etc.
8. Quora
Quora is such a powerful social network that it deserves a separate mention in itself. It's a Question and Answer site but doesn't be surprised to find the founder of Wikipedia Jimmy Wales answering your questions. Well-written answers can gain a lot of traction on this platform. Be early to the game when answering a question and include lots of examples. You can hire someone to ask a question relevant to your app and then proceed with writing an incredibly good answer. Quality is paramount here.
One of my answers has over 80k pageviews and thousands of upvotes. Quora is a pretty powerful platform to promote your app video.  YouTube video links automatically turn to videos with thumbnails on Quora.
9. Advertise with Facebook Video Ads
Facebook now allows 15-second video ads for the newsfeed. It works like this. If people tap on the video it will open up into a full screen and start playing with sound. Facebook video ad delivery is monitored by an independent third party, the Nielsen Group. Facebook now competes with Google's YouTube in this niche and it's a great platform to showcase your app videos.
10. Advertise on Mobile Traffic Platforms Like Airpush
People use apps on their mobile and hence using mobile traffic sources like Airpush makes a lot of sense. Airpush targets people browsing websites on their smartphones and features phones with browsers. There are a lot of options whereby you can choose specific handsets and specific mobile networks. You can track the performance of your ad, CTR, and other metrics with Imobitrax.
Here's an example.

Concluding Thoughts!
Whether you are deciding on an app video or have one, the aforementioned tips are some of the best ways in which you can market your app. Planning is the first step that you need to take toward marketing your app using videos. Think of the social media platforms that your potential audience visits. Think of the problem they want to be solved in the way they describe it. Then offer your app as a solution for their troubles.
More downloads to your app are awaiting you. All you need to do is take some action. Visit Placeit to power up your App Marketing needs with the best mockups of the internet.
---
---