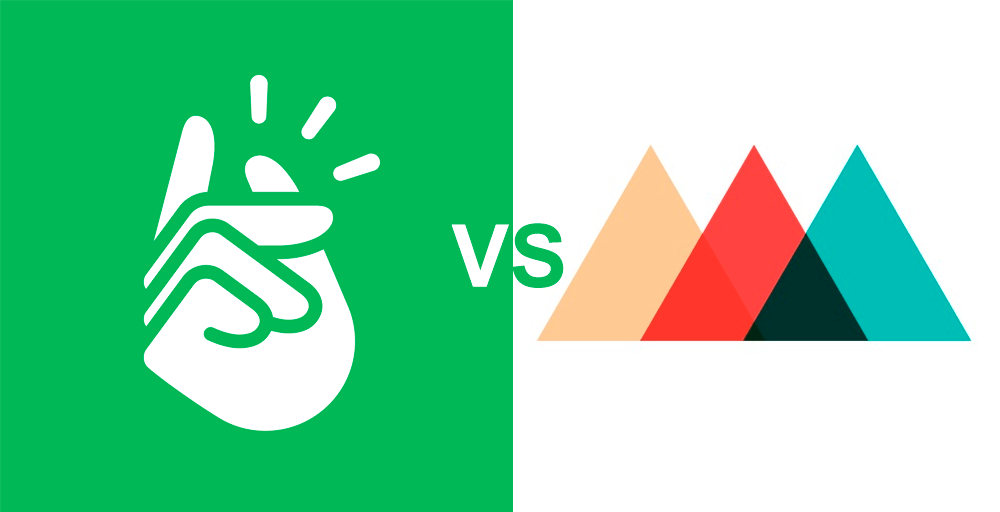 If you are having a hard time deciding where to place your POD shop, don't worry, you've come to the right place. We are here to compare two of the biggest print-on-demand services, Printful vs. Printify!
Let's get something straight first; these are BOTH some of the best print on demand sites! This means we will be laying each of these services strengths, and then we leave you to decide which is the best for you: Printful or Printify. It's very important you consider your unique situation when choosing the best POD service for your business. 
What Do Print on Demand Companies Do?
Print-on-demand companies allow you to print a single product once it's ordered from a customer, which means you don't have to print large quantities, keep a stock, or simply make the product yourself!
The downside is you will be paying a bit more for a single piece than you would for bulk order. However, you should consider their prices before setting your own to ensure you make a decent profit. 
These companies are great for small business owners and artists that wish to scale their businesses.  And what's more, they usually take care of your order fulfillment, production, and shipping! This means all you gotta do is upload some awesome designs. 
Printful
Printful is a print-on-demand fulfillment company that allows you to sell products online, and they handle production, fulfillment, and shipping. And a big characteristic that you will see repeated a lot through this post is they own their own store warehouse, which will mark the biggest difference between these two companies. 
Users
Printful has more than 1,000,000 registered users.
Printful

Warehouses
Printful runs their production in their own storehouses in the USA, Mexico, and Europe. 
Mockup Generator
Printful has recently integrated a mockup generator for customers to create product images without leaving their site. 
What is a mockup generator?
A mockup generator allows you to add your design to a high-quality, professional-looking image to display your design. It also helps you visualize what the final product would look like. 
Printify also has a mockup generator to offer to their customers! Its platform is super user-friendly and simple.
Printify's design engine has been recognized for user-friendliness and simplicity.
Free trials are available. During production, several integrations are available to improve
word creation, picture sourcing (and editing), and overall aesthetic tinkering.
Printify
Printify, on the other hand, is a dropshipping/print-on-demand company that works with over 90 licensed providers worldwide. They, too, handle production, fulfillment, and shipping. 
Printify's offices connect a global network with over 90 licensed facilities around the
world. This coverage means that merchants get to choose who they work with – a
process assisted by a print provider rating system, product availability, and geographic
location. Then, if one provider goes down, another is available to take its place.
Having different possible providers, you have many options to research. You may choose who to work with. You might have to make a few tests to end up with the best provider for you. On the other hand, with Printful there is no research; there is only one provider, and that is themselves. 
Users
Printify has about 2,000,000 merchants vs. Printful with 1,000,000 registered users. 
Providers
Printify currently connects to a global network with over 90 licensed facilities supplying products throughout Australia, Canada, China, the Czech Republic, Germany, Latvia, the UK, and the USA.
If you still feel a little confused between dropshipping and POD take a look at this post first.
Pricing & Plans
Printful

Pricing
Printful offers 3 different plan options to start using their platform:
Free Plan
This plan offers all the key tools your need to have your products printed, packed, and shipped. This plan allows you to connect your store and choose from more than 300 products to customize. You will be able to use the design maker tool, text tool, cliparts, and pattern tool.
You will get instant access to other design and marketing features to create special visuals for your store, as well as social media posts and ads to promote.
You also get the tool for Custom Mockups, the Background Removal, and the Promo Maker. Printful Plus Plan starts for $9/month. You can try Printful Plus for free: there's a 14-day free trial for you to give all the premium design tools a proper test ride.
This is the most exclusive subscription that gives you access to all built-in marketing tools. You get all the free and plus tools, Etsy Keyword Scout, Premium Images, exclusive clipart, and free embroidery digitization.
You will get partnered up with industry-leading carriers like USPS, FedEx, DPD, and DHL. With the Free and Plus plans, Printful automatically chooses the most suitable carrier for each order based on our internal database. Printful Pro users have the option to pick their preferred carriers from our list of partners.
You can subscribe to Printful Pro for $49/month or the yearly plan for $593/year (there's additional sales tax if you have a US billing address). Know that you can cancel anytime by going back to your account settings. You can also try their 14-day free trial now to get the full Pro experience!
Printify

Pricing
Printify also offers a completely free plan and two pro plans:
When deciding which is best for you, consider that 20% off comes with both Pro and Enterprise subscriptions. This option gives you access to sell personalized products in your store. That's not available on the free plan.
Note that Printify's pro plan is cheaper than Printfuls.
Profit Margins
This is a biggy since you want to make as much profit as possible as a POD seller. Costs may vary according to where you are shipping to or which manufacturer you are using. Really, the best way to make a choice about costs for each of these POD is to compare a product you do want to sell and where you will be shipping to. 
Printful recommends a 30% minimum profit margin. Try this profit calculator for Printful.
However, I have found there is not a big difference in prices. In terms of blank t-shirts, for example, Printify offers the best prices at $5.25 (using a Pro Plan) and Printful at $7.95. That's a difference of $2.70 – or 3 shirts from Printify beats two from Printful. Small differences in production costs make a big impact when it comes to sales.
Print Quality
Quality is a pretty big deal when differentiating from other POD sellers. Now here is where things get interesting, Printful prints all their products in-house while Printify uses external printers, which may vary in quality.  This gives Printful an advantage as long as you are satisfied with their quality. 
Printify outsources to a third party; each of these companies specializes in producing certain items. This means that you get to choose which provider to work with.
Printify is the middle man of a production chain, which means they can't control product quality as Printful does.
Branding
Branding is everything for a POD to make its brands different from others. Choose the POD platform that allows you to brand your products, store, and pack as much as possible. 
Printful
Printful allows you to add label designs to your products and branded packaging slips for extra costs. An inside label mostly includes the garment's size, material information, and the manufacturer's tag or logo.
Inside label: $2.49 per label

Outside label: $2.49 per label

Short sleeve print: $2.49 per sleeve

Long sleeve print: $5.95 per sleeve

Printful

Embroidery

: $2.95 per additional placement

Packing Slips: free
For pack-ins such as flyers, business cards, or stickers, you'll need to pay $0.75 per order. 
Printify
Printify on the other hand depends on their different provider's capabilities to brand products. This means you can choose from a large variety of printing options. However, most of them allow you to add your logo on the front and back.  
Printify also allows you to add your store name (as text, not your logo) and ship from the address on the shipping label.
Design Tools
Fulfillment & Shipping
Printful

Shipping
Consult Printful's shipping costs calculator to get an idea of your shipping costs. Printful offers standard shipping rates, which are better for the automation of a business. 
Printify

Shipping
Printify fulfillment time-lapses depend entirely on their providers. Each provider has different production times and shipping rates. However, both platforms have a range of 2 to 7 days of order fulfillment, so there is no major difference here. Both platforms ship internationally. Look at where  Printify shipping information and take a look at the next map to see where Printful ships to:
Depending on where you are ordering from, one might be better than the other if they have suppliers based on your city. 
Integrations
Printful

Integrations
Printful offers integrations with 21 eCommerce platforms and online marketplaces such as Shopify, Woocommerce, Etsy, and more.
Printify

Integrations
Printify covers the most popular marketplaces and platforms: Shopify, Etsy, eBay, PrestaShop, BigCommerce, WIX, and WooCommerce.
They both offer custom APIS.
💡 Learn how to scale your business with a Printify store!
Customer Support
Printful provides customer support via live chat, email, and a contact form. In contrast, Printify lets you get in touch with them via email and live chat. Normally they are both pretty responsive. 
Inventory
Printify has the largest catalog of print-on-demand products with over 334 products: apparel products including T-shirts, long-sleeved tees, hoodies, shoes, sports tees, sweatshirts, tank tops, leggings, skirts, dresses, swimsuits, socks, hats, scarfs, baby onesies, bibs, purses, bags, backpacks, jewelry, phone cases, wall art, towels, shower curtains, bath mats, blankets, duvets, pillows, mugs, water bottles, stickers and custom journals.
Printful has over 272 products in its inventory, offering unique products like shorts, athletic shorts, bags, and cell phone covers.
Who are the Other POD Competitors?
We also have the best print-on-demand services guide where you can look more in-depth into other big POD websites like these.
If POD isn't right for your business, you can always opt for selling in a marketplace or in your own eCommerce store. Check out our post comparing these two options so you can decide where to start your online store!
Last Words
And that's a wrap; as you can see the are many benefits of working with either of these POD websites. You should be able now to choose between Printful vs. Printify or try them both! Choose the ones that seem more convenient to the business style you want to run! If you like this post, you might also enjoy our Selling T-Shirt on Amazon, Etsy, and Shopify guides.