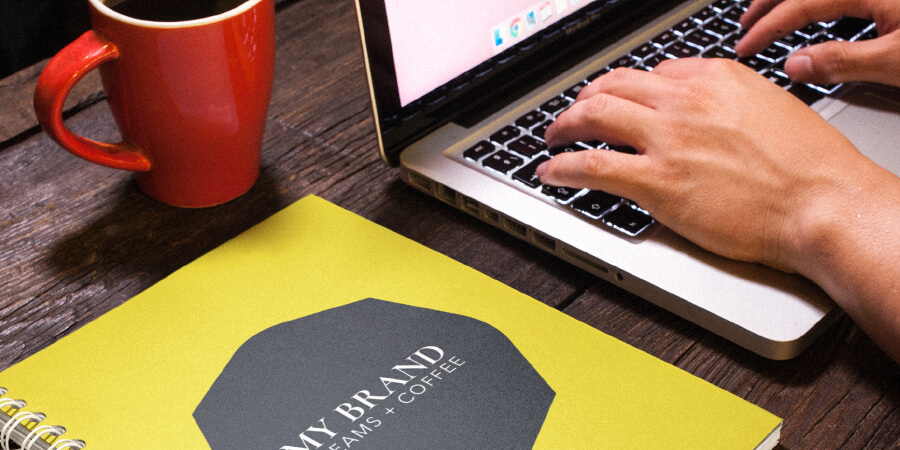 The science behind a logo shouldn't be an issue for newbies. That's why we're here to help you understand all the aspects you must include when creating your first custom logo. Shall we start?
Have you stopped to think why some brands' values are over the top? When somebody asks you to think of a brand, any kind of brand, which one do you think of? In this post you will find all those rules designers think of when creating a custom logo and that marketers take into consideration to make successful brands stick to consumer's minds. That is basically what you want to do for your business. We figured out what a good logo needs and made an incredibly simple tool for you to use. Get started or keep reading to learn some more.
We Made A Quick Survey To Learn Which Brands Live In Our Minds
In a quick survey, we asked asked 58 people what was the 1st. brand that came up to their mind, and guess which brands are still in our minds?
This is called Share Of Mind. These brands already live in our mind for many reasons, maybe they're brands we normally purchase, publicity has had impact on us, or it's a desirable brand. So, how can you apply this to your own brand?
Coca Cola
Nike
Apple – Adidas
Share Of Mind Is Accomplished By Few Brands, Is Your Brand One Of Them?
Accomplishing share of mind is something to be very proud of. And if you're one of the most remembered brands in your market when somebody asks for something in specific, this mean that not only your logo is unforgettable but also you effectively communicated what your brand stands for.
Logo And Brand Are Not The Same
First of all, something we have to understand is that  logo and brand are not the same. And we´ll explain why. 
LOGO is the graphic that represents your service or product. It can only have text or a symbol, or both. It depends on it's classification that we will see further in this post. This is what people describes when they try to remember your brand; color, figure or name. The Logo is part of a well constructed Brand.
BRAND is the idea your customer has about your service/product and this is thanks to: the concept you promoted through campaigns, graphics you used, people related to your brand (think employees/brand ambassadors). Basically, the experience your market, users or clients have when interacting with you.
Naming Your Brand Is a Big Step
Your brand name must be memorable and accurate with what you're working on. Research is very important for 3 main reasons:
Meaning of words in different countries. A word that applies for your country may mean something weird or insulting in other places.

 

Registered names, trademarks. See if it's not a registered word in your country. You don't want to start building a whole brand, and later on find out it's already registered.

 

Communication tone. Think of how you want to be perceived. Is your brand funny? Serious? Think of your brand concept when coming up with a name.
Make Your Logo And Make It Right!
Understanding The 4 Types Of Graphics Brands Are Made Of
It takes a whole team to achieve it since it's a lot of work like campaigns, publicity, experience with the product, interacting with the market, like in the movies. Have you seen the brand with your favorite actor or actress in their movies? "Brand placement"
So we have other categories on the Isotype. These are divided on 6 types of symbol:
Your Logo's Color Palette Is More Important Than What You Think
We have been exposed to colors since we were born, and a lot of them we normally associate to moments and sensations.
So let's take a look at the meaning of each color and what they are normally associated with. Having this information in mind while you design a logowill help you stick to a more appropriate color palette. Think of it this way, you wouldn't use the same colors when designing a medical logo as you would when designing an industrial logo, a moving company logo, or even a manufacturing one.
🔥 Check out this logo color schemes guide to dive into this topic. Plus, you'll find +45 color palettes to inspire your next logo. 
The Font You Use Clearly Has A Meaning
One of the most important things to do while you are creating your logo is to choose the right font. Fonts are classified as Serif, Sans Serif, Scripts and Decorative Styles. Nowadays professionals in this topic out up a new classification richier and interesting to learn:

A serif is a small line attached to the end of a stroke in a letter. These types has them and they are classics, most of them were made from late 15th and 19th centuries. They have serifs which can be heavy or light weight. If you want your logo to look classy, elegant and serious you may want to try these.

San Serif are types  with no serif on their stroke. They seek to be perceived as minimalist and simple. Some are very clear to read and that is why you may see them on computer screens. This have a classic-practical style.
Script type is based on handwriting or calligraphy and you will find beautiful types. But you must be so careful since people might not read it right. Specially those that are decorative. Make sure to ask at least 5 persons if they understand what it says.
Decorative type are newer and made to reflect a culture or state of mind. They are not recommended for logotypes or Imagotypes. But you can think of them on other graphic applications.

Make A Professional Logo Design
There are 2 roads we recommend when you're in need of a professional logo. Like everything if you feel confident about your skills or at this moment your budget can not increase, there is always a solution. The goal at the end of the task is for you to have your own logo.  So what will you choose?
When searching for a designer you can check platforms like:
🔥 You should expect from the Designer:
✨ A lot of questions about your project or business in order to know that the designer really understands you and will create a good logotype or Imagotype for you.
✨ They must apply a brief, these are questions about what you want to communicate and what your business is about.
✨ The designer may show at least 2 proposals, some will just show one. If you ask for more, normally is a waste of time. The justification of the logotype is where our attention must be.
You'll receive a: Vector File
If you want to create your own logo with this post, you now have all the basis of what you need to take into consideration. 

😎 So, to create a logo by yourself, we recommend:
💥 Adobe Illustrator , this is a vector design software that almost everyone uses!
💥 Use Google web fonts. This are online and are royalty free* (Make sure to read their terms of use and license to be sure of it.
💥 Shop for your favorite font on fonts On this website you must check the type can be used as a brand. Some are just made for applications and not logos.
💥 Or you can use Placeit. This platform is very friendly to use. You can create your logotype without having to download or install any software. Just make those clicks on the graphic, font, and colors you need to express your business core.
You'll receive a: PNG File
Start Designing Your Brand With This Logo Maker Tutorial
Since the first step is to have your own logotype or imagotype, you can accomplish this with Placeit. We have many business specific logos like a dental logo maker, an architecture firm logo, an academy logo maker, an automotive logo maker, a plumbing logo, and many more. If you're a freelancer, you can also find logos to create your personal brand as a writer, personal trainer, and more! No need for special software, just start choosing the elements that best represents your idea of brand.
Remember the difference between logo & brand? Branding requires you to create a great team with different talents. The goal is to communicate correctly what you want people to think of your brand when they see it. Have fun creating this new entity, Placeit has you covered with the Logotype, Imagotype, Isologo or Isotype. Explore some options with our Logo Maker and start creating logos for different types of businesses, including HVAC logos, real estate logos, or roofing logos. There are also tons of logos for restaurant businesses like organic logos, Mexican, Green, Fast Food and so much more! 
"I made my logo with Placeit's Business Logo Maker and have been complimented on it so many times."
Mark Sims 5/5