The Important Role of Design in Executing an Effective Digital Transformation Strategy
As we hurtle into the 4th industrial revolution, many businesses are frantically trying to keep up with the changes happening in the digital world. After all, failure to ride the digital transformation wave will result in your competitors getting the upper hand.
Sadly, for many businesses, implementing a successful digital transformation strategy has proven to be an uphill task that keeps on deflating their bottom line. This is why it's important to consult with forward-thinking and futurist thought leaders who understand your business and how to design a digital transformation strategy that works.
What is Digital Transformation
Before we go far, let's quickly define the term "digital transformation".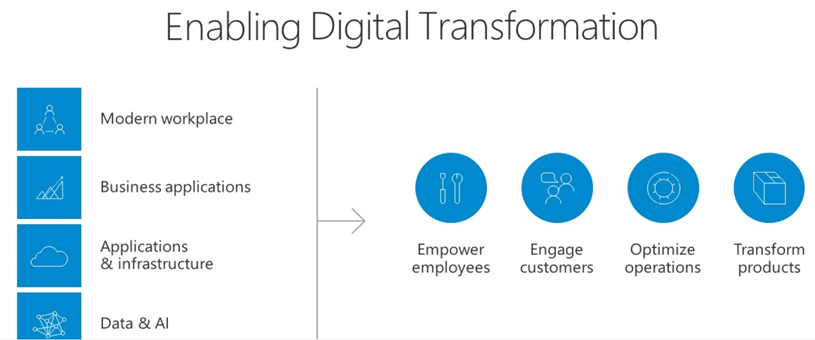 In essence, digital transformation refers to the process of integrating digital technology into all areas of your business. Successfully implementing this results in improvements in the way your business operates and how you deliver value to your customers.
Sadly, however, many businesses don't see the good results they expect after implementing a digital transformation strategy. The reason for that is a simple word they fail to look into – design.
As much as it receives little to no attention when it comes to implementing a digital transformation strategy, design does play an important role.
However, before we delve deeper into that, let's briefly look at some benefits that come from a well-executed digital transformation strategy.
5 Effects of Digital Transformation Every Organization can Benefit From
Why are so many organizations investing in digital transformation?
Here are 5 benefits of digital transformation that will drastically improve how you run your business. Of course, that also translates into a ballooning bottom line.
1. Increased Efficiency
Digital transformation comes with the major advantage of increasing your efficiency. This is because data plays a central role in digital systems.
Another reason that digital transformation increases efficiency is that it leads to highly automated processes. Automation eliminates human error and speeds up tasks such as data entry.
2. Decision Making Becomes Easier and Faster
Again, this is due to data being easily accessible, even from different departments and tools.
3. Greater Reach
Another benefit of digital transformation is that it gives you greater reach. With a billion people with internet access, a good digital transformation strategy will open up opportunities for your business beyond your locale.
4. Higher Customer Satisfaction Rates
A well designed digital transformation strategy results in happier customers. This is because it focuses on the customer more than it does the business itself.
5. Increased Profits
Finally, investing in a good digital transformation strategy leads to increased profits. A combination of efficient systems and happy (repeat) customers and other benefits are the main causes of this increased profitability.
Now that you know what digital transformation is and the benefits it brings, let's quickly look into just how important of a role design plays in executing an effective digital transformation, shall we?
why should you start with design when mapping out a digital transformation strategy?
The simple answer to that is the fact that every business exists to serve its customers. And every successful business excels at giving its customers a great user experience.
In essence, design plays a critical role in executing a digital transformation strategy as it helps your digital transformation become customer-centric. Digital transformation is not just meant to make life easier for you, but it's also meant to improve the way you deliver your services and products to your customers.
And the best way to ensure that your digital transformation caters to your customers' needs as much as it helps you improve your efficiency is by investing time and resources into your digital transformation design.
3 Elements of Design You Need to Consider When Mapping a Digital Transformation Strategy
In order to design and execute an effective digital transformation strategy, there are some crucial elements you need to ensure are given special attention. Here are the top 3:
UX and UI – Thinking of Your Customers First
One mistake many businesses fall into is to design a digital transformation strategy that focuses on what the business needs and neglects to address how those changes will affect the customers.
In order to execute an effective digital transformation strategy, you have to start with designing a good UX and UI.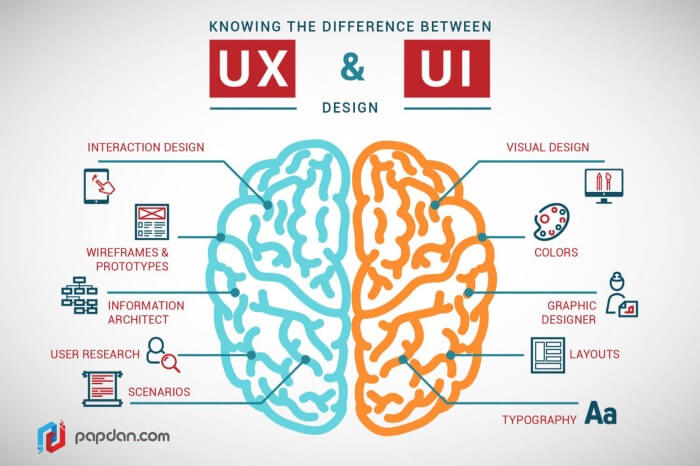 Understanding UX
User experience (UX) should be your topmost priority when mapping out a digital transformation strategy. UX, or user experience, is more about how your customers interact with your business. It's all about the experience your users have with every touchpoint in their relationship with you.
How will your changes impact your customers? Will they make it easier for your them to business with you? As much as possible, try to avoid making drastic changes that will require your customers to go through a steep learning curve to be able to access you and your products.
Decoding UI
While UI and UX are usually terms that are mistaken for each other, they are different. While UI, or user interface, plays a role in the way your customers experience your brand, it deals more with the graphical layout of your portals and how easy (or difficult) they are for customers to understand and navigate.
All this boils down to the fact that your website, app, and any other platform you use to connect to your customers must be customer-centric more than it is user-friendly on your end. A digital transformation strategy that fails to satisfy customers is a failed digital transformation – even if it makes things easier for you.
Think Mobile-First
Another critical element you need to consider as you work on your digital transformation strategy is to embrace the fact that we are living in a "mobile-first" world.
What does this have to do with your digital transformation strategy?
Everything!
According to research, mobile device usage is set to surpass desktop usage, currently standing at 50%. That trend is only set to continue.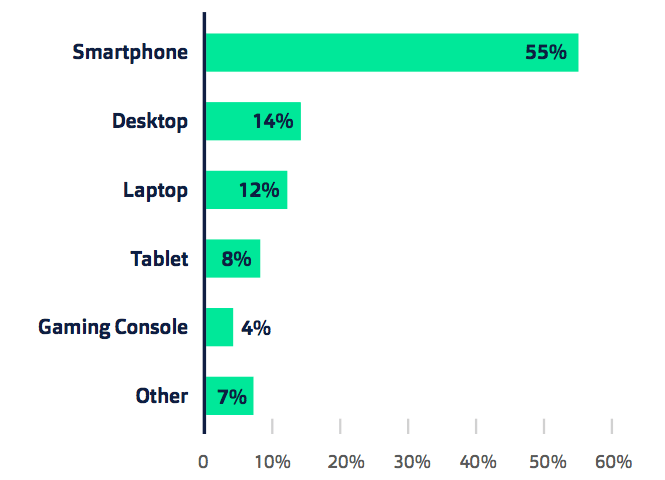 When coming up with a digital transformation strategy, you'll have to give this trend serious thought as it shows that most of your customers will interact with your business via their mobile devices.
One way you can take advantage of the rising use of mobile devices is to design a mobile app that makes it easy for your customers to do business with you.
Including mobile in your digital transformation strategy and design has a number of advantages, with 2 of the most important being:
Increased reach. Going mobile increases your reach as you can easily penetrate one of the biggest markets on the planet – mobile device users.
Improved accessibility. People want to do business with a brand that is easily accessible. And mobile gives you the opportunity to do just that.
So, if mobile is not part of your digital transformation strategy, you're setting yourself up for a fall.
Website – Not Just Pretty but Functional
Your website plays a crucial role in your digital transformation strategy. This is because your website:
Is usually the first experience your customers have with you
Shows your digital personality and culture
Your website is probably your most important business asset and great care should be taken to ensure that users can find, understand, and navigate it easily. Website design is no longer just about creating the most beautiful website. It's more about functionality (UX) and ease of use (UI).
Thinking of Executing a Digital Transformation Strategy? Start with Design
If you're thinking of executing a digital transformation strategy, your first port of call should be the design desk. By taking a careful look at how you can design a digital transformation strategy that will make life easier for both you and your customers, you'll definitely launch a successful transformation.
---
Shahid Abbasi is a serial content marketer and SEO specialist. He helps individuals and agencies with online marketing by bringing them traffic, leads, sales, and revenue growth. He blogs about digital design and transformation on Cruzine and he also shares SEO and content marketing stories on MarketerSearch.
"Promoting my designs is a breeze with Placeit's mockups!"
Sam Anthony 5/5
---
Promote Your Business Online with Placeit!
Placeit is your one-stop shop to promote your business, we have everything from social media templates to apparel mockups and even videos! Everything made by professionals so that you always have fresh designs to promote your latest products, your seasonal sale or anything you want to!
Start Using Placeit Now!
---