On Demand Mockup Generation API for Your App
Looking for a way to generate beautiful mockups within your app? The Placeit API allows give you full access to Placeit's template library and image processing capabilities.
---
What does the API do?
The Placeit API allows you to implement our mockup generator using our stages into your app or website. Your own version of Placeit, without logos or watermarks, right on your website.
With this API, you can request any image template from our public catalogue, upload and process mockups in 2 sizes (400×300 and 1920×1440).
What are some examples of implementation?
Let's say you have a web 2.0 site in which you allow your users to set up an e-commerce site. For example, your users can upload their design and get t-shirts printed on demand.
With our API, you would be able to let them see realistic mockups of their design printed on real shirts worn by real people. This would make it more likely for them to order from you as opposed to the classic "flat t-shirt with a jpeg on top".
The flow would be simple: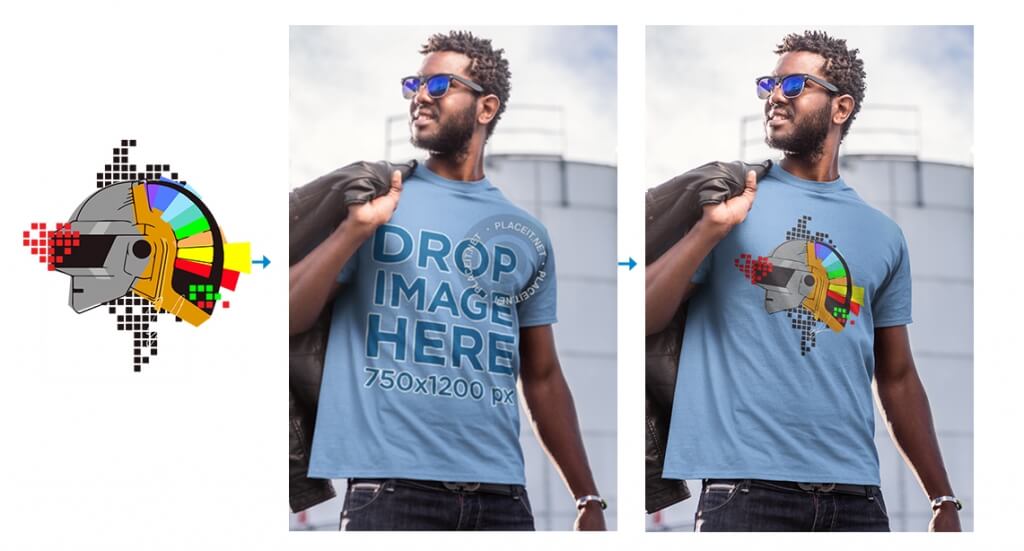 Another example: you have a website that lets people create wireframe mockups of their app. How about if, at the end of their process on your site, you also let them create an image of someone using their app prototype? The perfect image for them to do a presentation of their newly created prototype.
That flow would look like this: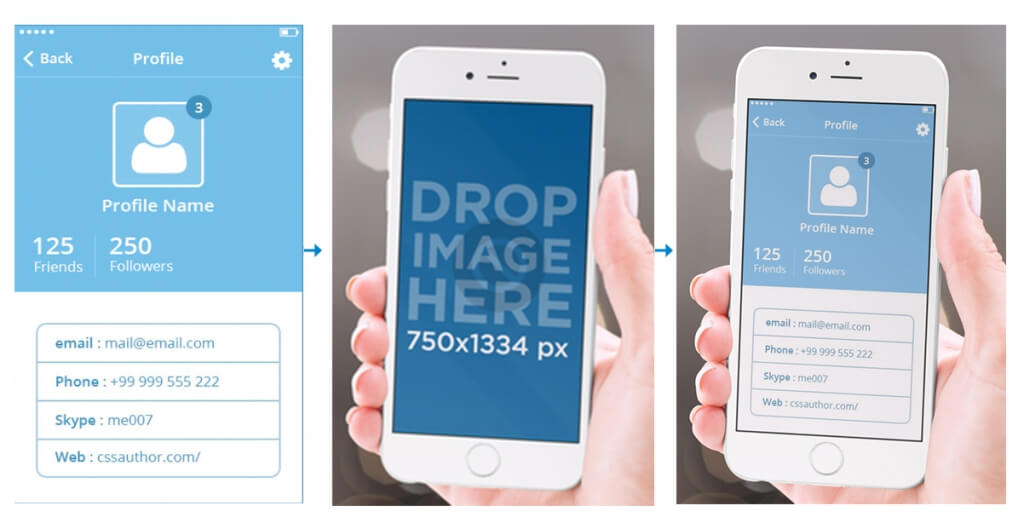 Where is the documentation?
Visit this link to read more. If you have any questions, email us.
Pricing
$500/month base account fee
Low res images: 1000 images for free, + $0.30 per image beyond
High res images: + $3 per per image
Need to process more than 2000 high resolution images per month? Contact us for volume pricing.
FAQ
Can you do custom templates?
Yes. Email us and we can work something out to fit your needs.
What's the limit to how many images an account can process through the API?
We have a soft limit of 10,000 images processed per account, per month. However, we can modify this depending on your plan. Contact us.
What templates do I get access to? Which ones are not included?
You get access to all still image stages. This means any Digital, Print or Apparel template that generates a still image.
What sizes do I get access to?
You will be able to process images in 2 sizes: 400x300px and 1920x1440px
Can you offer another functionality not currently listed?
Yes. We are open to working on new features for the API if needed.
Get in touch
Our API service is currently unavailable, please leave your info so we can get back to you once we reactivate it.