Use the Free Red iPhone Mockup From Your Browser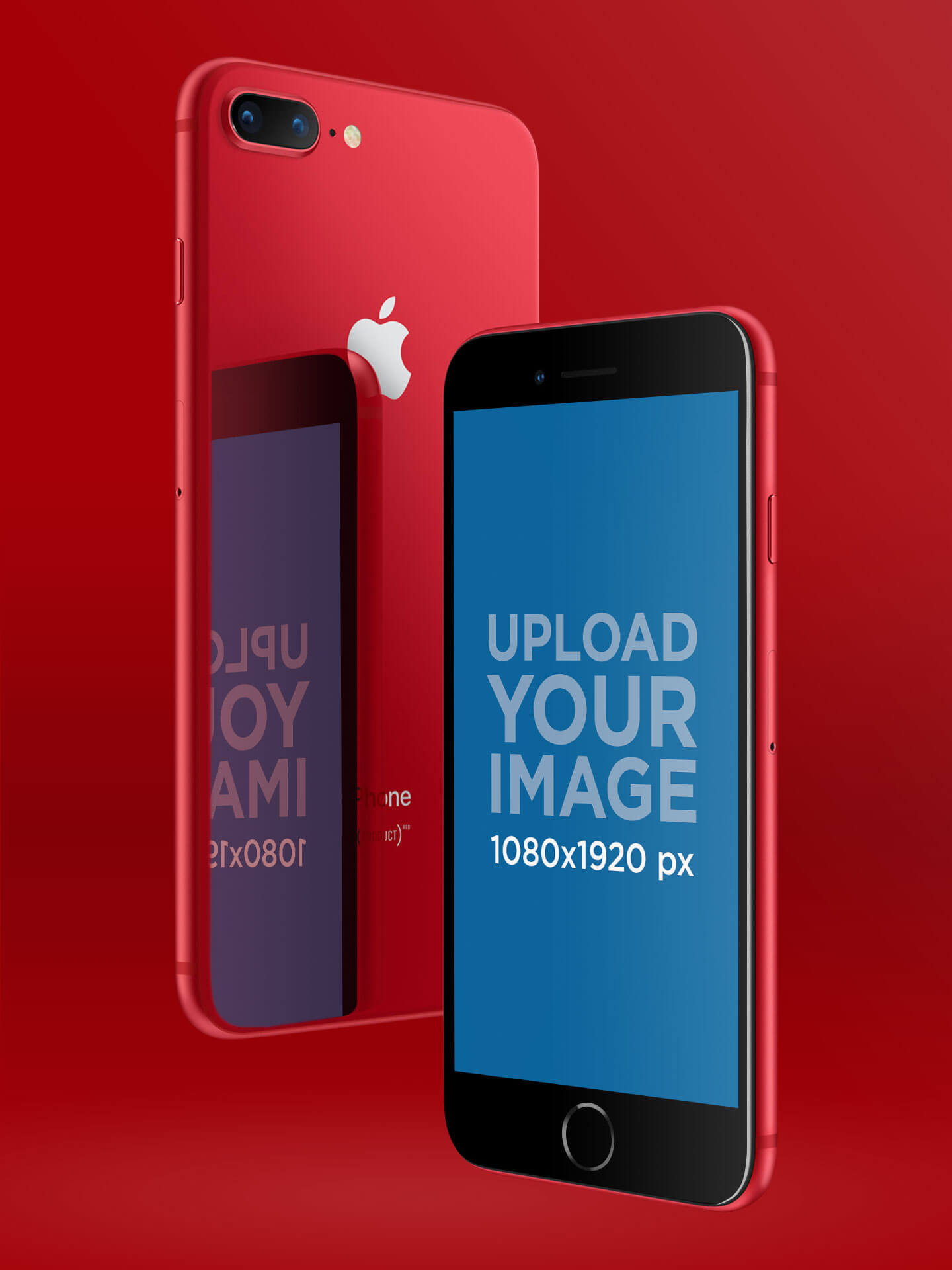 Showcase Your App With a (PRODUCT) RED Mockup
Promote your amazing new app with a pixel-perfect mockup that will let your customers see its key features displayed in an eye-catching mockup of Apple's flagship device: the iPhone 8 (PRODUCT) RED edition. Your social media feed, website, online banners or even print materials will look as sharp as ever with beautiful visual materials like this one, just check out some examples of how good an app stands out when showcased on the right mockup: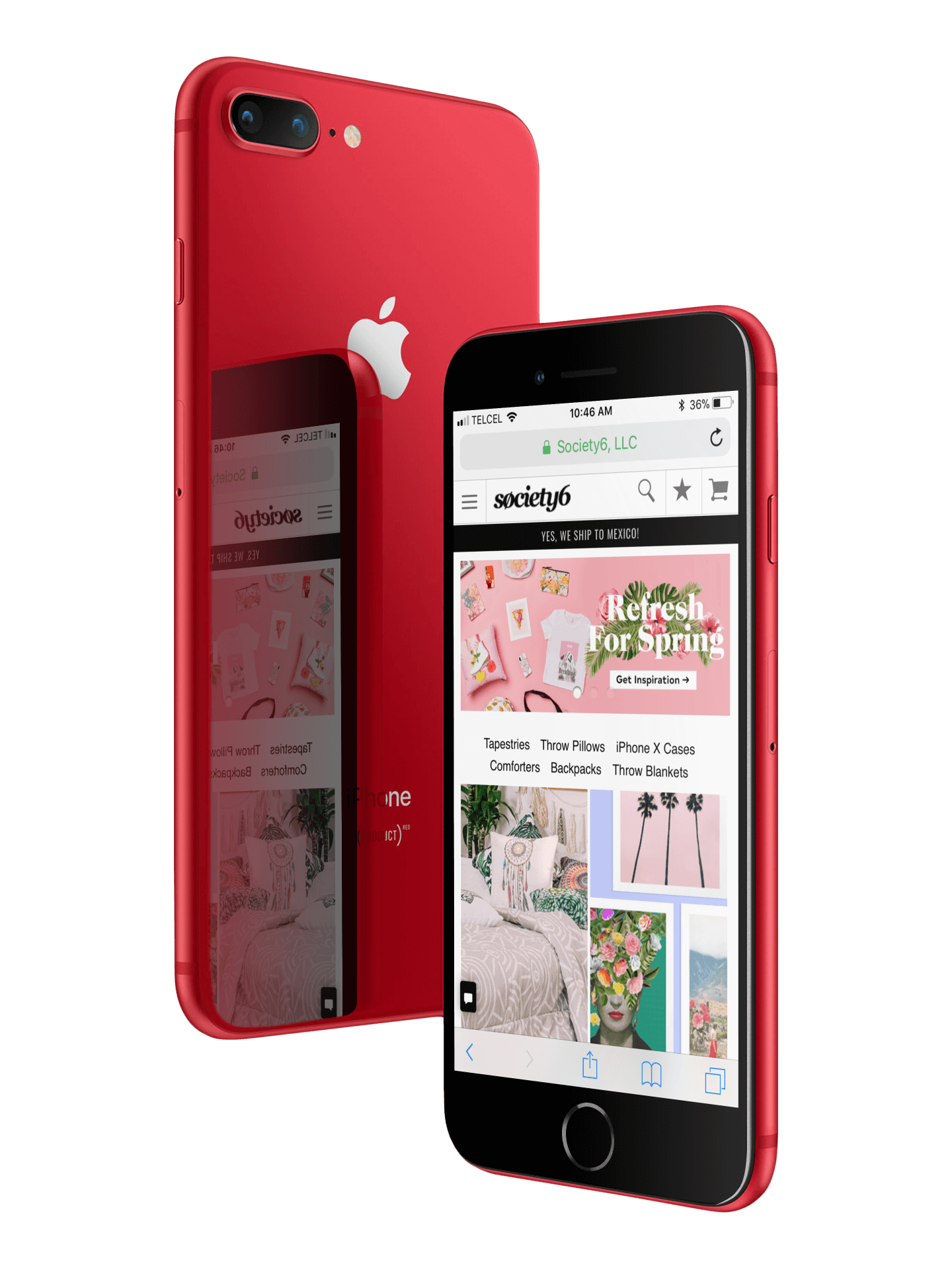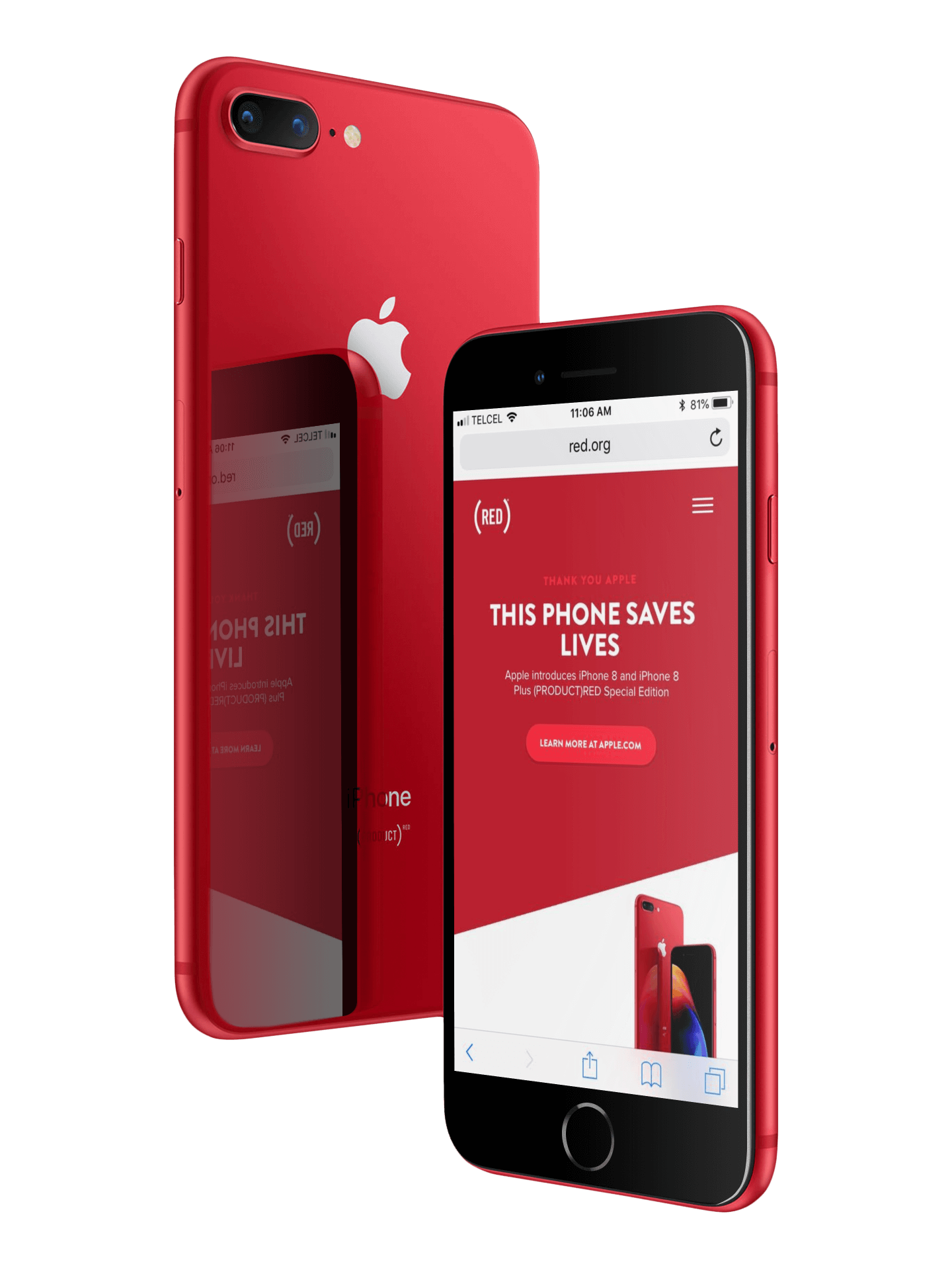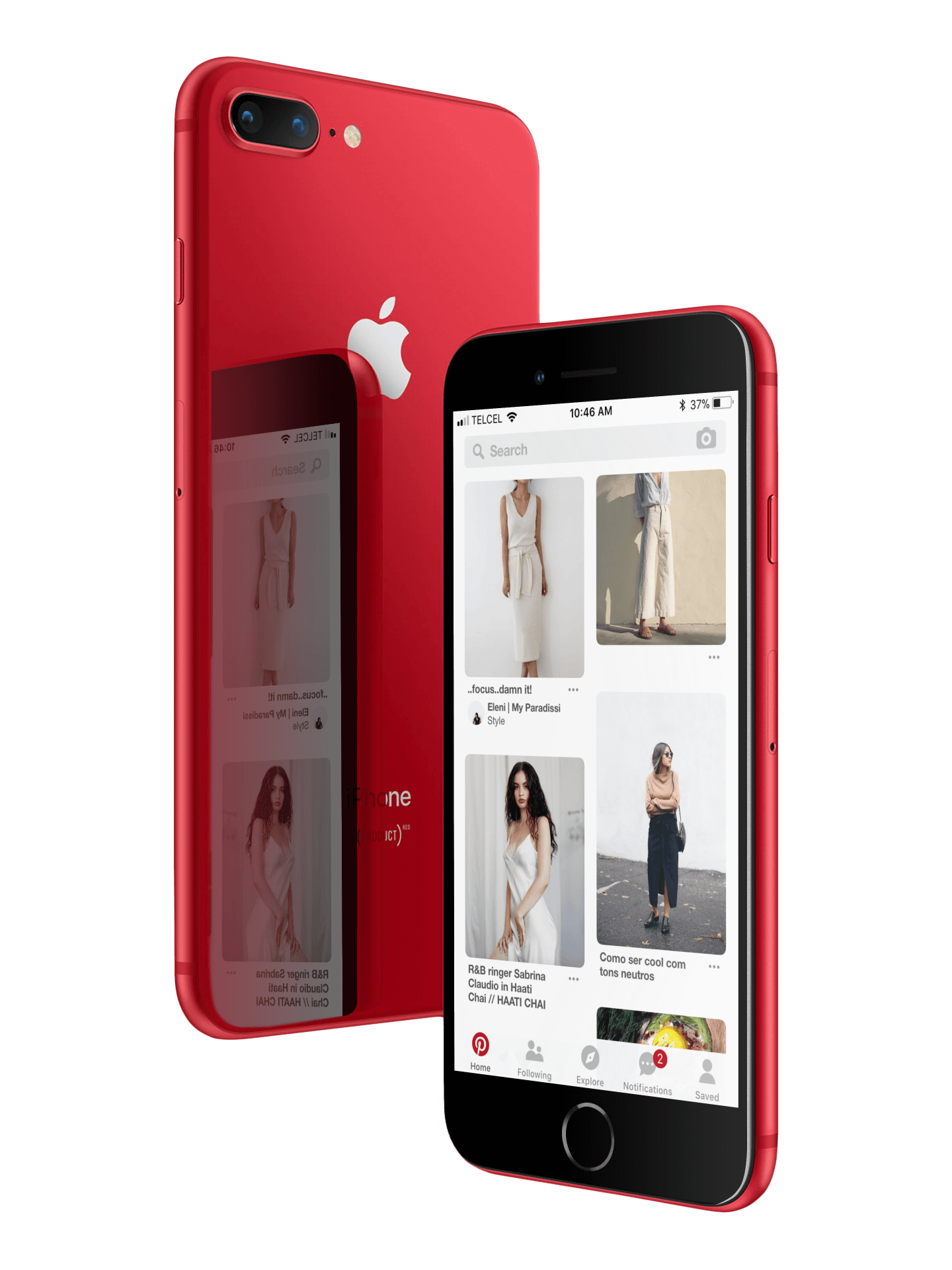 How to Customize the Red iPhone 8 Mockup
We are giving you this fantastic mockup template totally free so you can create as many images as you want to promote your latest app or website using Apple's latest red product (or if you want more iPhone 8 mockups, check them out!). It's pretty simple, you have two options:
Option 1: Use the free mockup generator over at Placeit to create custom images

1. Go to the RED iPhone Mockup Template
2. Upload your screenshot to the template – you will be able to crop and reposition for a great fit!
3. Choose a background color for your image and download your output for free!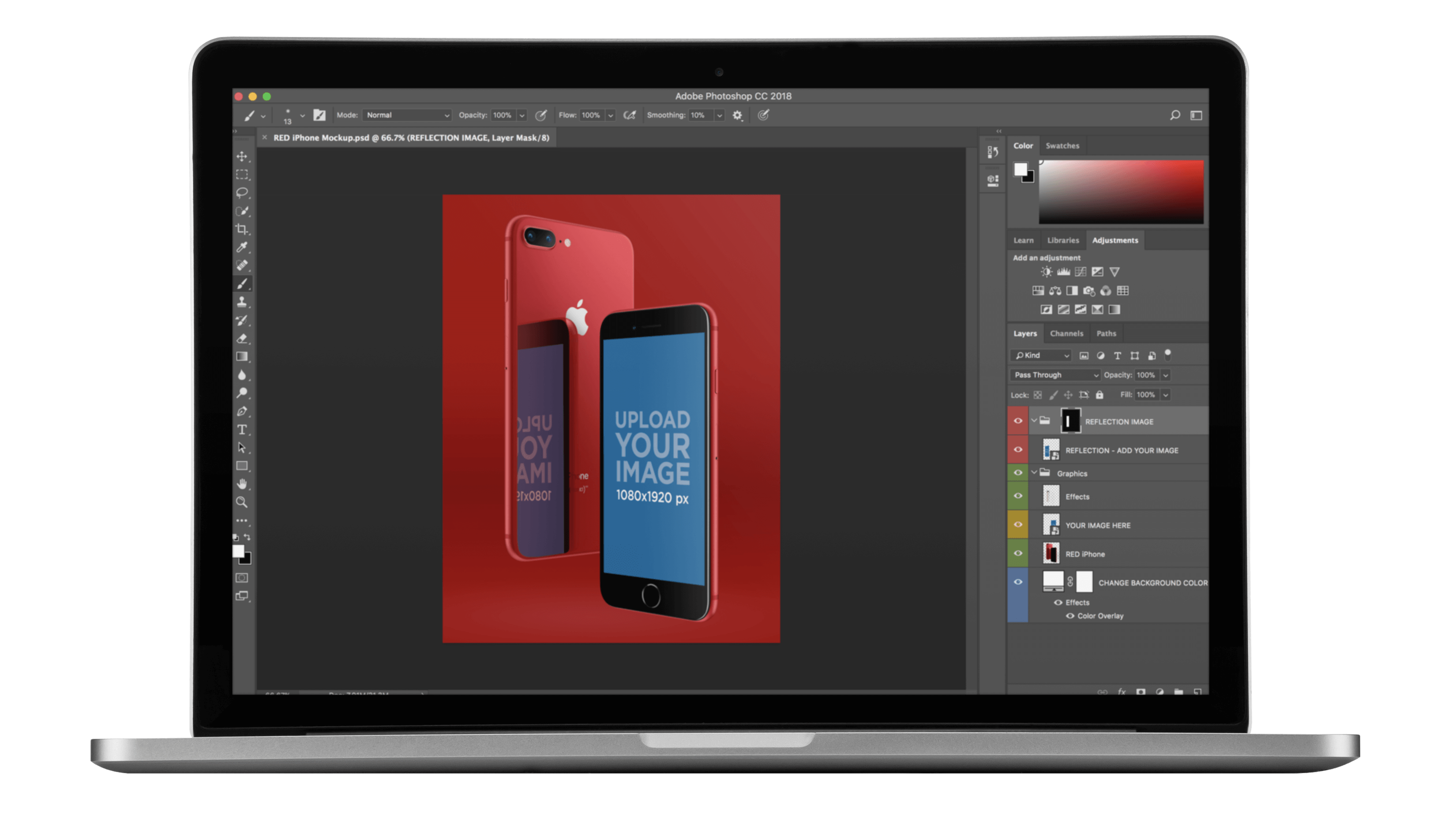 1. Download the free PSD
2. Insert your app screenshot in the corresponding layer
3. Save your file as PNG or JPEG. Looking for more amazing iPhone mockups to promote your latest app or web design? Placeit has thousands (literally!) of mockups you can use for your app marketing or branding campaigns, check them out right away and get started. Also, learn what else you can do with a tool like iPhone mockups over on Placeit.
"My app looks pixel perfect in Placeit's mockups!"
Francis Claude 5/5
---
Need More Mockups?
After all the hard work you invested on designing and developing your app, it deserves to be promoted thoroughly, to help you out, we came up with a mockup generator that allows you to create your own visuals by simply uploading an app screenshot! There are many options, from office settings to transparent backgrounds, and even some free ones! Go ahead and create beautiful app marketing materials in seconds and without hiring a graphic designer!
Make iPhone Mockups
---
Hundreds of Free High-Res Freebies Just for You!