Use Placeit's Ad Maker to Advertise Your Seasonal Sales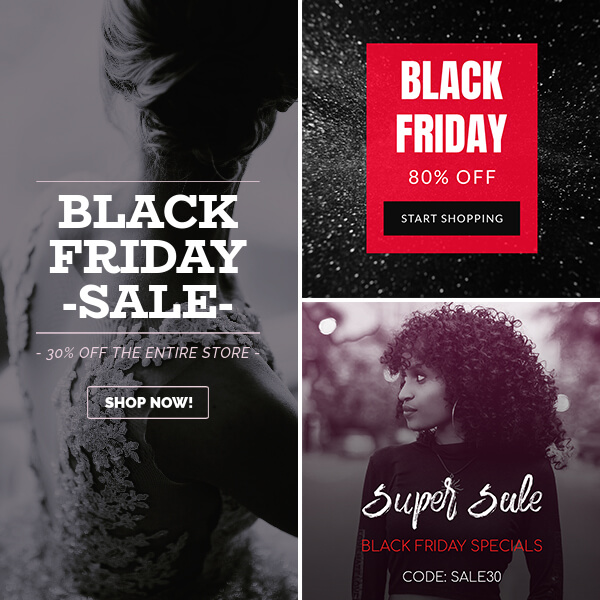 With the biggest spending weekend of the year just around the corner, make sure your business gets its piece of the revenue pie. Black Friday, Small Business Saturday, and Cyber Monday provide the perfect opportunities for your business to make some serious profits and even grow your customer base. If you're planning a sale for the upcoming shopping weekend, make sure people know about it. If you're wondering how you can do this, Placeit has the solution. Learn how to create striking online ads to advertise your seasonal sale in just minutes with Placeit's ad maker.
Create a Black Friday Ad in a Flash
Black Friday is easily the biggest shopping day of the year with customers literally camping outside of stores for a chance to make some purchases. Take advantage of the shopping craze and have your own Black Friday promos and sales. Of course, to attract customer attention to your sale you'll have to advertise your specials. This is easy enough to do if you have the right tools. If you're looking for an easy way to design ads that will entice your customers, you're in luck. Placeit's online ad maker allows you to design eye-catching promotional ads in just seconds. Best of all, the wide array of ad templates ensures you can make multiple ads that you can use across different platforms so that you can reach all of your customers.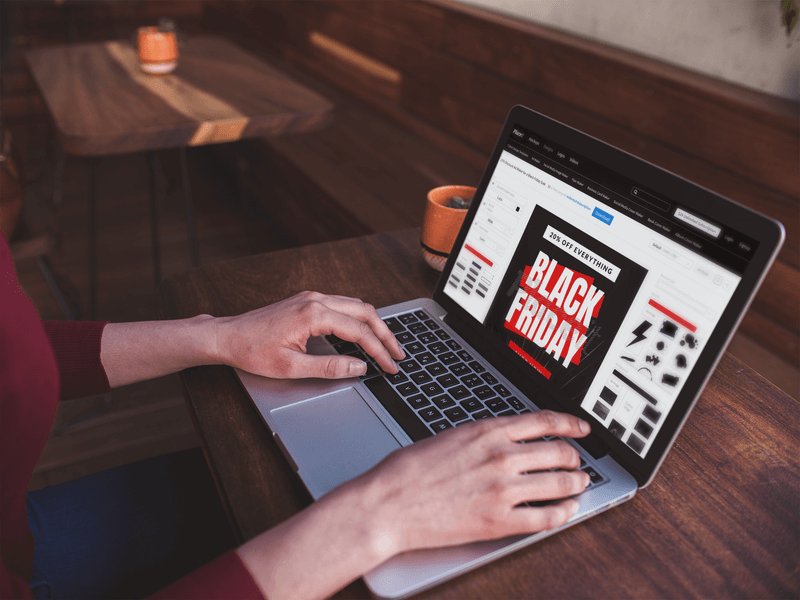 Appeal to Local Customers with a Small Business Saturday Ad
Black Friday may be the most hyped shopping day of the year, but it only marks the beginning of the holiday sales period. In fact, the day after Black Friday is known as Small Business Saturday. This day is meant to garner support for smaller mom and pop shops around town. If your shop falls into this category, take advantage of the day and be ready to welcome local shoppers into your store or online. Whether you're having a sale or are just hoping to expand your customer base, be sure to advertise your shop as a part of Small Business Saturday. To stand out and really draw customers in, design an ad banner or online ads that you can post on your social media pages or on your website.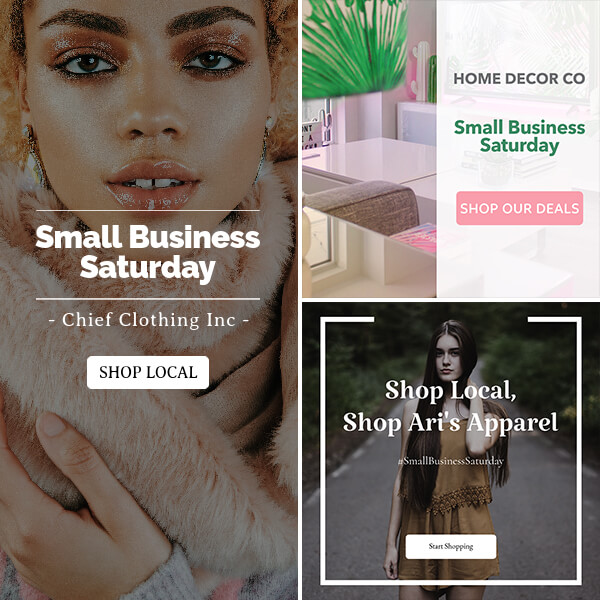 Design a Cyber Monday Ad to Entice Online Shoppers
For the dedicated online shoppers who can't be bothered to step into a brick and mortar store, Cyber Monday is the ideal shopping opportunity. The Monday after Black Friday is known to have the best online sales, so it's not a bad idea to host your own Cyber Monday sale in your online shop. Since these customers tend to be more tech-savvy, you can create online ads that will attract their attention using Placeit's ad generator. With these user-friendly ad templates, designing an ad for your website, social media profiles, newsletter, or any other promotional email will be a breeze. You can find ad templates with a space for discount codes, buttons, and promo graphics to catch your customers' attention.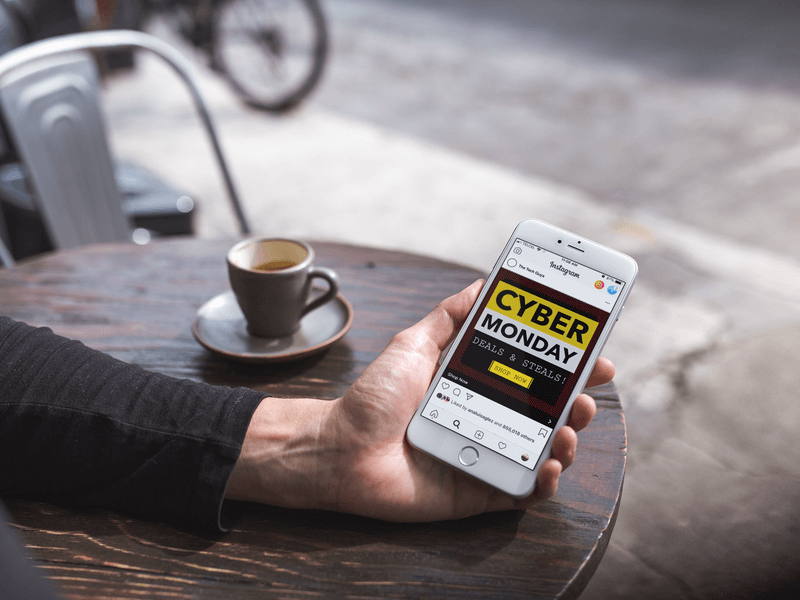 How to Use Your Online Ads for Maximum Impact
So, you logged into Placeit, browsed the ad templates, and made some really cool ads for your sales, but now what? The next step is to share these ads using your different marketing channels so that your customers know about your promos. If you send out a newsletter or other promotional emails, your online ads will be a great addition. Consider creating an email campaign focused strictly on your Black Friday sales where you can feature discounts along with your ad design.
Next up is social media. Whether you're planning to invest in Facebook ads or simply advertise your sales on your own Facebook page, Placeit's online ad maker can help you design the best ads for the platform. There are also ad templates you can use to create Instagram ads to boost your sales further.
Finally, your ads don't all have to be images, you can also make video ads which can lead to more engagement on certain platforms. Placeit has tons of promo video templates you can use to advertise your special events. They also come in different sizes so you can make videos for Instagram, Instagram Stories, Facebook, and more!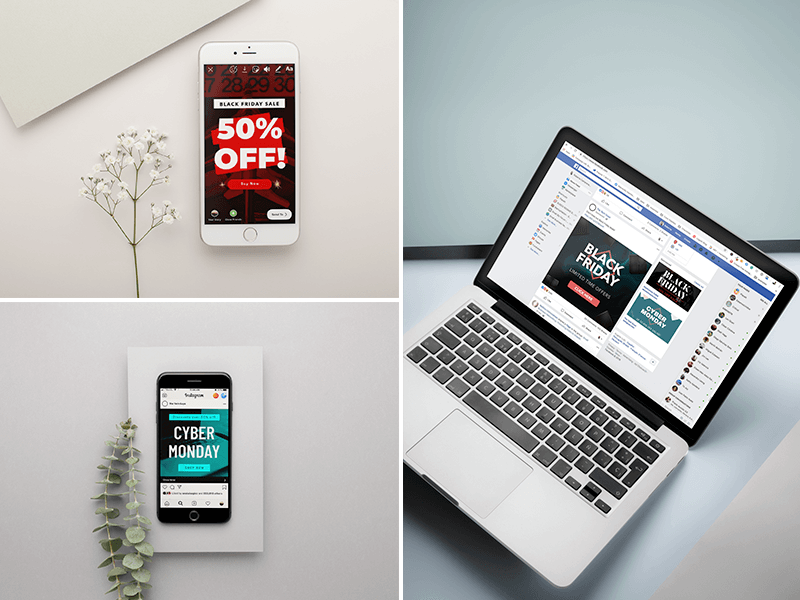 Double up Your Efforts with Sales Flyers
Online ads are great for reaching your customers who spend time online, but what about those who don't necessarily do any shopping online or even those who don't interact with your brand? Sales flyers that you can print and hand out can be a great marketing resource that can help you reach a whole other audience. You can post these up around town, hand them out at shopping centers, or even include them in seasonal mail bundles. Another great option is to include these in your shopping bags when customers make a purchase or use them as inserts in packages ordered online. This will help ensure your current customers are aware of your upcoming Black Friday sales or Cyber Monday promos. You can design Black Friday flyers in just seconds using Placeit's flyer design templates and start preparing your customers for your sale.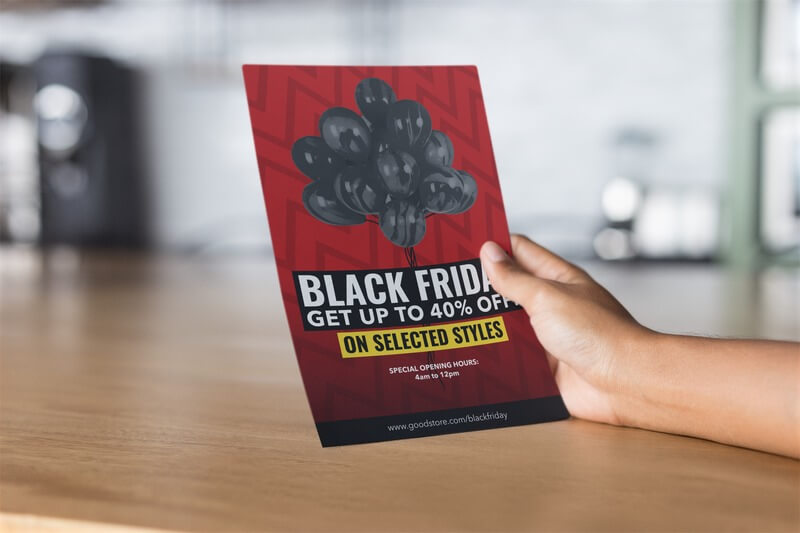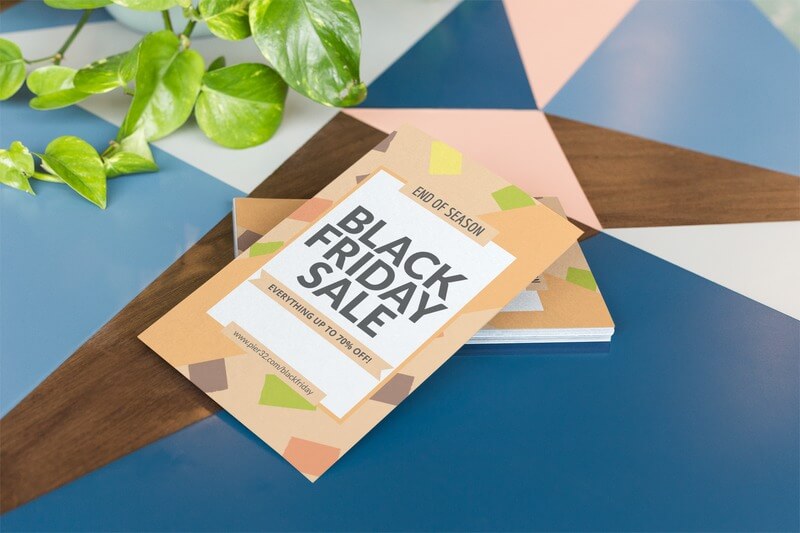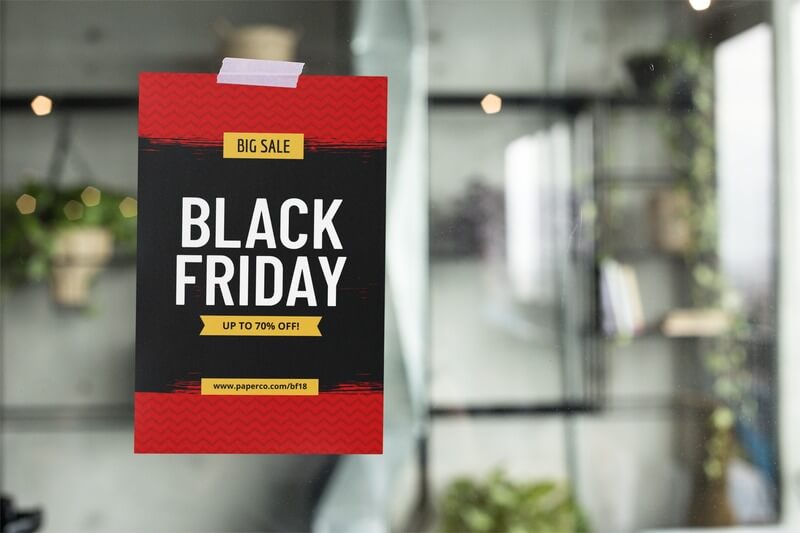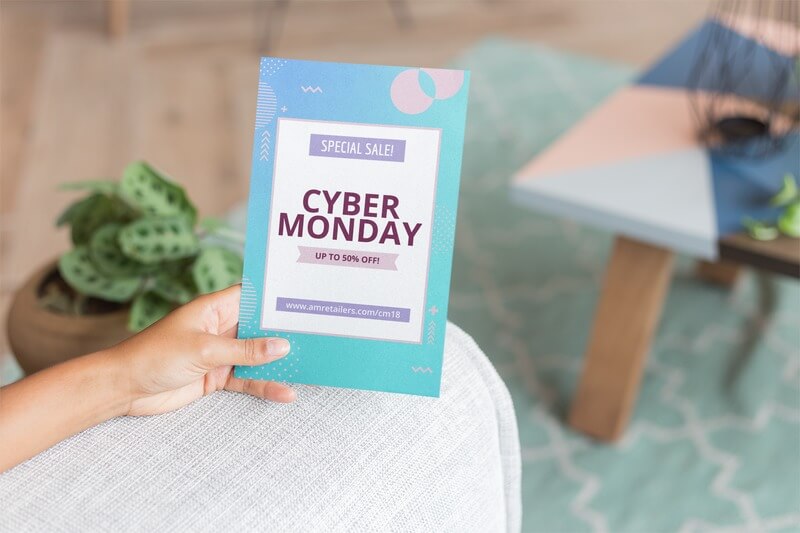 Step up Your Marketing Efforts with Placeit's Ad Maker
With so many great sales going on this season, it's hard not to get lost in the shuffle. With Placeit's ad maker, you can make sure your brand's ads stand out and draw in customers. Before the biggest shopping days of the year arrive, use Placeit's full arsenal of tools to advertise your sales and meet your sales goals. With an unlimited subscription, you can design online ads, social media ads, flyers, and much more and have them all ready to promote your upcoming sale today!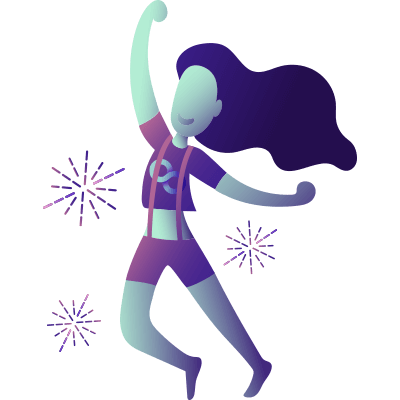 What? Just Read This? You Are Not Too Late Yet!
If you just read this and you think it's too late now to start designing banners, don't worry! You still have time! Jump into our It's Not Too Late to Advertise for Black Friday! and learn the best practices to market your business this holiday! Once the sales are over and the holidays get closer, liven up your online shop with Christmas mockups.
---
Prepare for Your Black Friday Sale with Placeit's Ad Maker
If your shop is having a sale during the biggest shopping weekend of the year, make sure your customers know about it! Use Placeit's ad maker to create eye-catching advertisements that will get the attention of your current customers and even help you reach new ones. The best part is that it only takes seconds to create custom ads with Placeit's ad templates.
Create Black Friday Ads in a Flash!
"My Black Friday ads look great thanks to

Placeit

's online ad maker!
"
Emma Williams
5

/5