Design your own logo in seconds – "Made a logo for my brand all by myself using the logo maker at Placeit!" – Sawyer Jones
5/5
Free PSD Logo Mockup Download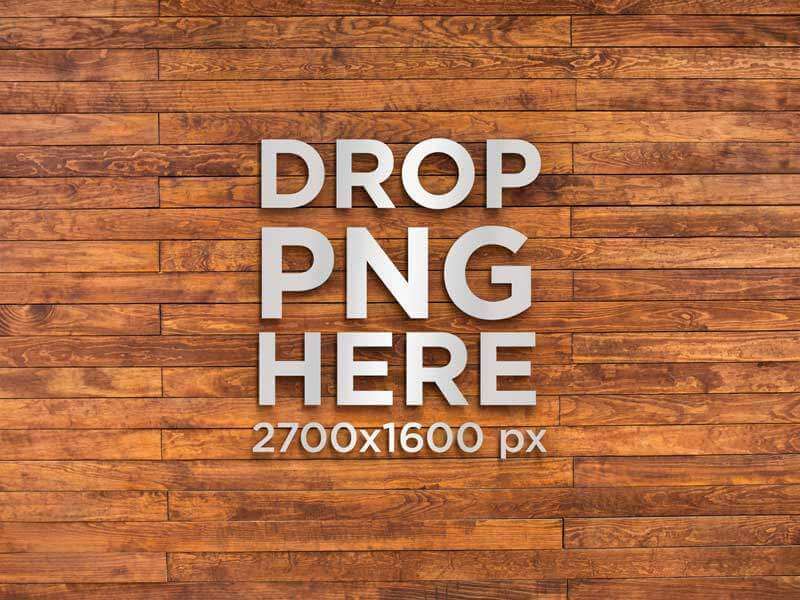 Format: Layered PSD
Smart Objects: Yes
Dimensions: 3300×2475 px
Minimum Photoshop Version: CS4
Size: 107.1 MB
Use Logo Mockups to Showcase Your Latest Work
Logo mockups are for excellence, the best graphic design asset to use when presenting work to customers. A logo mockup will boost the way your design looks, that's it.
Once you've created a logo design with, let's say, Adobe Illustrator, you can promote it on different photo realistic contexts. If you are designing a logo for an apparel brand, you can better showcase it using a storefront logo mockup, a window decal logo mockup, a texture logo mockup, or a 3D logo mockup.
Your customers will be amazed by the professional way you present your new designs to them. Presenting you designs with logo mockups makes customers imagine the hundreds of possibilities of how a logo can be used.
Why Using Logo Mockups is a Great Idea?
Customers develop trust when they are able to see everything they can do with a logo. Don't forget: customers don't just buy a logo from you. Customers buy an image, an idea, a story for their customers, something they will be able to remember in the future. Business owners buy a logo because their customers expect it and they want their logo to represent a certain look and feel about themselves. The logo then is the means to get to something bigger.
How to Make Logo a Mockup in Seconds
Placeit has some of the best logo mockups on the internet. Best of all, they are super easy to edit and I'm not talking about Smart Objects easy, I'm talking about drag-and-drop your logo easy! Yes, that's right, once you have your logo design ready, simply choose a logo template from the gallery and then simply drag and drop your design and that's it! A logo mockup will be automatically generated for you, in seconds flat.
Here is How to Use Placeit's Logo Mockups
1. Choose a Logo Mockup Template.
2. Upload your logo design in PNG or JPEG format.
3. Adjust the logo's position and size on the screen.
4. Hit download!

Where Should I Display a Logo?
A better question would be, where shouldn't I display it?! Because you will want to show it off pretty much everywhere. Put logos on the front door, on a business card, on product packaging, on apparel, on stationery, on your website, on social media, everywhere! All of these mockups are available at Placeit!
Have a glance at some of our best free logo mockups!
You can also use a logo animation to display your logo like the pros on business presentations or as an intro or outro for your YouTube videos. Read this post we wrote to
learn how to create your own animated logo in seconds
 and check out this fantastic logo animation template, featuring the logo of Sweet Tooth, a fictional bakery in the Bay Area.
Using Logo Mockups as a Business Move
A graphic design or branding portfolio that includes logo mockups will definitely stand out from the rest, why? Clients and investors will want to have a sneak peek at what the final results will look like once the project is completed. Make a positive and long lasting impression on new or potential clients with eye catching visuals that convey a positive message. We have a full guide on how to promote your brand with a great logo, it's full of examples and ideas you can use for your own company.
You don't want to risk what could be a long-term relationship with a client which could translate in dollars and many word of mouth recommendations, right? Then it's time for you think one step ahead and prepare yourself with compelling marketing materials that will present your business in a professional manner.
---