Give Your Channel Personality with a YouTube Channel Art Maker
Since YouTube is such an important platform, it makes sense to do your best to make yours a success. Get ahead from your competitors with awesome custom assets! Achieving this can be so much easier using the right tools. If you want to stand out from the pack, a YouTube channel art maker will help you create unique and professional assets for your channel. Not sure where to get started? Placeit's tools are perfect for the job!
The Benefits of Creating Custom YouTube Channel Art
Having eye-catching YouTube channel art will allow you to create a brand around your channel and stand out from the rest. There are tons of benefits associated with having aesthetically pleasing channel art, including:
Boost channel subscriptions
Grow channel authority
Brand your YouTube channel
Differentiate your channel from the rest
This is all super easy to do with Placeit thanks to the numerous design templates made with YouTube in mind. From YouTube banner templates to video intro makers, you'll find all the tools you need to turn your channel into a success!
This is all super easy to do with Placeit thanks to the numerous design templates made with YouTube in mind. From YouTube banner templates to video intro makers, you'll find all the tools you need to turn your channel into a success!
Design a Banner with Placeit's YouTube Banner Maker
A custom YouTube banner will help take your channel to the next level. Instead of leaving this space blank or using a generic design, make sure this space reflects what your channel is about, your visual aesthetic, and your professionalism. Since the space for your banner is quite huge and makes up a lot of what your channel actually looks like, it needs to make the right statement and it should be the right size (if you don't have it in the right size, why not use our image cropper?) . Think about what information will be important for your followers and include that in your design, such as your channel's name, when you post new videos, and your social media handles.
Using Placeit's YouTube Banner Maker, this is all so much easier. Since these templates are professionally designed, you'll get the right size image every time and a layout that will be appealing to the masses.
Create a Custom Video Thumbnail with
Placeit's Thumbnail Maker
Once you're ready to upload a video, you'll need a thumbnail for it. While you do have the option of using a random screengrab for your thumbnail, it's worth the extra bit of effort that it takes to make a custom thumbnail. This is because when someone searches for something on YouTube they'll be met with a list of video suggestions. Your video's thumbnail is what will show up on this list, so you want to make sure it's enticing for viewers so that your video will get views.
Placeit's Video Thumbnail Maker takes all the work out of designing a custom thumbnail that is not only professional but also visually appealing. The professionally designed templates ensure your layout will work perfectly and that the size is perfect for YouTube. Since you can do it all in your browser, you don't have to worry about new software and tricky design skills.
Customize Your Channel with Placeit's Profile Picture Maker
Creating a custom profile picture is a must when it comes to branding your YouTube channel. Through it, you can communicate what your channel's focus is and what viewers can expect to see in your videos. Whether you're a beauty blogger or a gamer, your profile picture has the potential to make your channel stand out. If you're not sure what image to use or how to make an avatar that accurately reflects your channel's focus, Placeit has just the tool for you. With our YouTube Profile Picture Maker, you design an avatar that suits your channel to a T. Create an avatar that looks just like you or that reflects your target's aesthetic without needing help from a designer. Simply choose a template you like, customize it with the different design options available, and hit download. It's super easy to do and a logo creator will save you tons of time.
Create Awesome Video Intros and Logo Animations
Finally, if your YouTube videos are looking great but seem to be missing a little something, a YouTube intro maker may be just what you need. Before you jump into your video, add in an intro that lets your viewers know whose channel they're watching and what the focus of the video is. This is also the perfect time to flash your logo design once more for branding purposes. With Placeit's intro maker you can create video intros, outros, and transitions that will give your videos a cohesive look. This also works wonders for your branding since your logo design and name will be more and more recognizable. The best part is that you don't have to download any special software or hire a designer to do this for you. With Placeit's video templates, you can create your own animated videos right in your browser in no time!
"My YouTube channel looks so much more professional thanks to Placeit's YouTube design templates!"
Jayda Riley
5/5
---
Design All the Assets You Need for Your YouTube Channel
Customizing your YouTube channel doesn't have to be hard thanks to Placeit! You can use Placeit's YouTube banner maker, profile picture maker, and thumbnail maker to create all of the assets you'll need for your channel. On top of that, you can also make great social media images to promote your latest video! Do it all with Placeit's design templates!
Go to Placeit's Design Templates!
---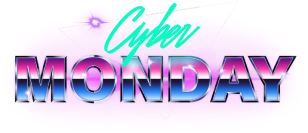 Sale
Cyber Monday Sale
Up to 50% Off
Only Available for New Subscribers