Are you familiar with the feeling of anger and a wish for vengeance when you see someone siphoning off the design of your website?
In most cases, the ones doing the copying don't even know that what they are doing is illegal. The best way to approach them and get them to take it down is a friendly email that educates them of the evils of intellectual property theft.
That said, it seems there are a lot of people who plagiarize willfully and do a pretty bad job at concealing that they have copied your work.
One look at Flippa and you can find a host of copycat sites— sites that not only follow the same business model as parent sites but also have copied every single line of code into their sites.
Let's have a look at examples of web design rip-offs and the consequences they brought.
1.     WP experts rip off Australian startup WP Curve's design
WP Curve, an Aussie startup, offers users unlimited number of free small tweaks made to a WordPress site for $65 a month.
The service is quite something, as hiring freelancers for one or two minor jobs would cost hundreds of dollars. As a result, WP Curve has been seeing a lot of growth with recent revenues to the tune of $20,000 – $30,000 per month.
Naturally, there are some copycats who want to bask in the success of this site. While offering similar services doesn't encroach upon intellectual property rights, WP Experts managed to be an absolute failure in copying the website.
They also copied the copy of the site word for word and even managed to end up copying the bio in the founders' section as well.
The first image shows the founders' section at WP Experts and the second one that of WP Curve.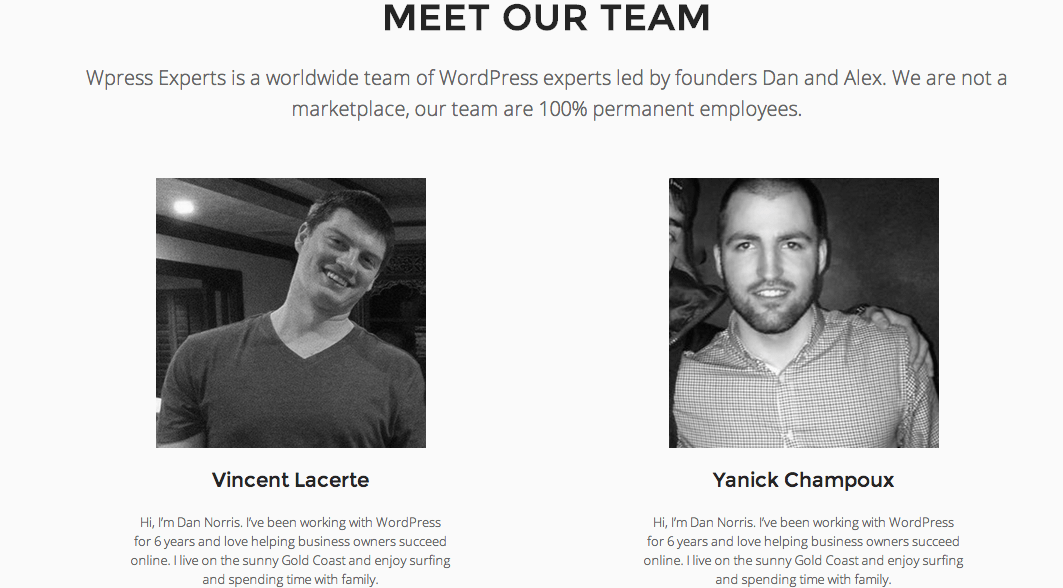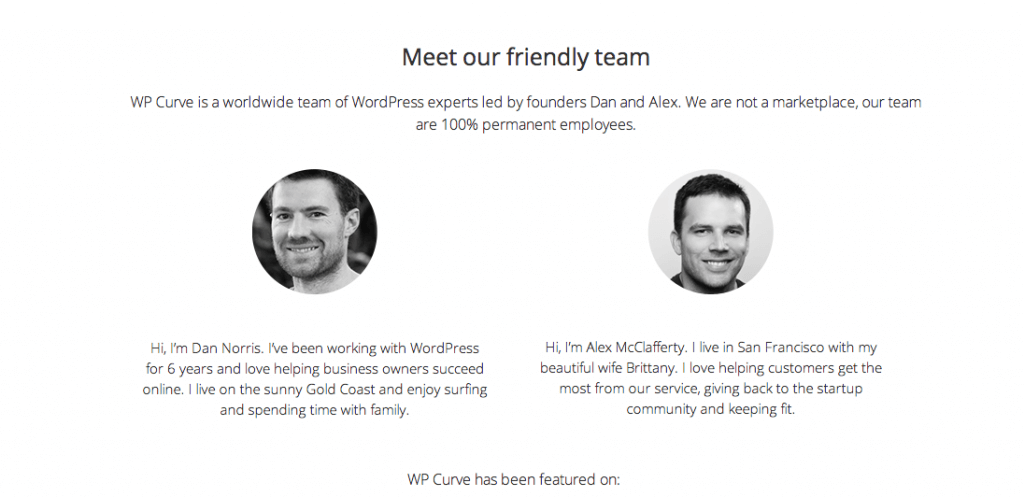 Their website shows them as based in Canada but further investigation seems to pin them down in Sydney, Australia. Odd!
2.     Book-theory-test-online.co.uk rips off government site and gets fined £85,000 for fraud
The above site was run by a guy named Waqar Ashraf and apparently offered the fastest way to book driving tests online.
What it actually did was resemble the official government site for booking driving tests with words like DSA (Driving Standards Agency) and .gov addresses included all over the site.
The site even had a phone number which many people called, thinking it was an official government number. They were charged anything between £52 to £95 for calls.
Also, while the official site charged £31 for booking tests, Waqar's site charged an additional £28.50 for unlimited retests.
This isn't the first time that someone has attempted to rip people off by 'helping' them book tests online. In the past, Book Your Theory Test Limited ran a similar scam.
3.     Samwer brothers launch Bamarang, a Fab rip-off
Fab is one of the fastest growing startups— a design centric, flash sales-oriented site.
Their growth has been vigorous; so much so that they now have many copycats, but Bamarang, launched by the Samwer brothers, beats them all.
According to Jason Goldberg, Fab's founder, "their site is not just a copycat, it's frankly just stealing our unique Fab design elements".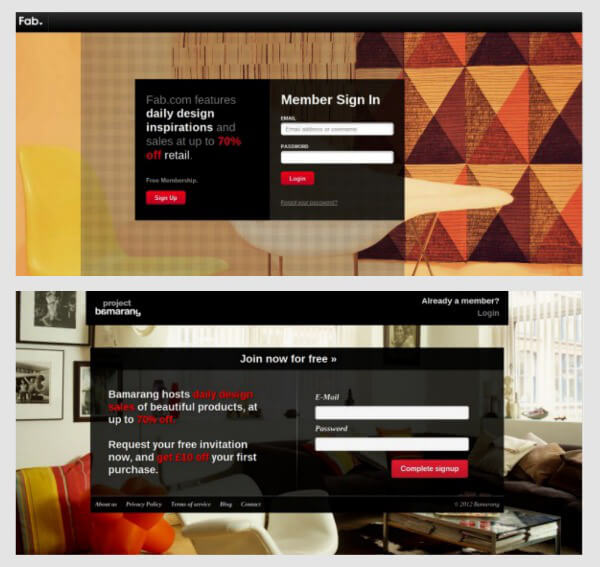 As you can see above, the design is eerily similar.
Months later, even after being outed by Beatabeat, Bamarang still seems a little too familiar to the eye.
4.     Forrst sues Furrst
The first thing that comes to mind after reading this is that they could have at least chosen a name that was a little different.
Forrst is a forum for designers and developers with which they can share their knowledge for the benefit of everyone.
Eamonn Murphy's Furrst seems to be based on a similar idea, and the landing page announces exciting new web apps for designers who care about content.
According to Kyle Bragger, Forrst's founder, "it's almost identical to our name, and it's for feedback around client/designer feedback about copy."
Furrst is now being sued for copyright infringement.
Have a look at the similarity in site designs.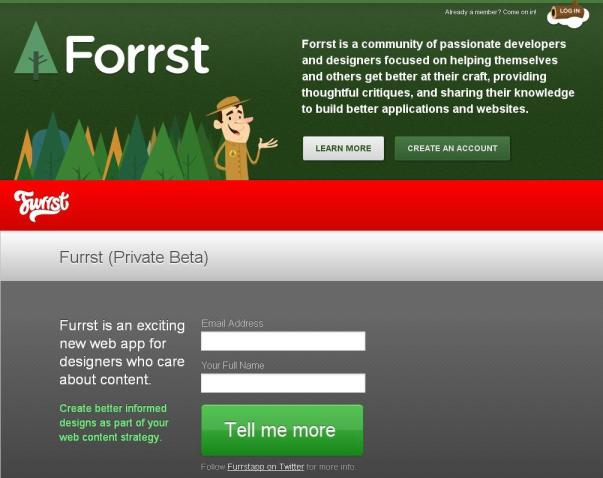 5.     Ashton Kutcher's Buzzfeed ripoff site caught stealing content
As if copying the site design wasn't enough, Ashton's site A+ has also been stealing content from Buzzfeed.
A+ seems to have the same site structure and content layout, and the headlines also resemble the ones commonly seen at Buzzfeed.
When the report on plagiarism came to light, the site's editors responded by deleting every article prior to July 6.
6.     Offermatic rips off Mint's design
When you look at Offermatic, it vaguely resembles a very poor Photoshop ripoff of Mint.
Offermatic is in the same niche as Mint, offering personal finance advice, meaning the similarities in design seem pretty intentional.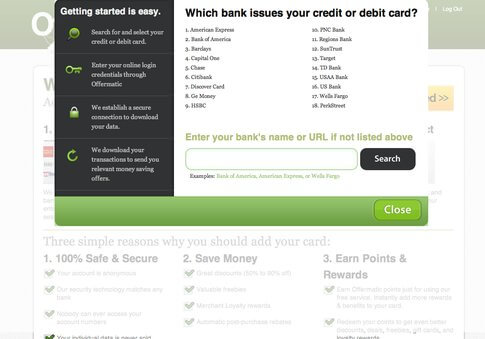 7.     Pinterest clone Babyclip: different name, same design
BabyClip wants you to believe that it's an original site that provides a platform for moms to share baby product recommendations.
What it actually appears to be is more like a pinboard of products with affiliate links to Amazon.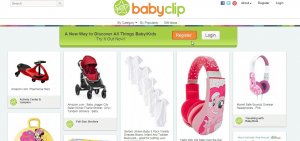 The design is a blatant copy of Pinterest. What startles me is that they have included a Pinterest share button!
8.     Heello rips off Twitter in every way
Heello looks like Twitter and it copies every element of Twitter's functionality. They have at least taken the time to rename everything. At Heello they call tweets 'pings', retweets 'echoes' (that's a cool name!) and followers are called 'listeners'.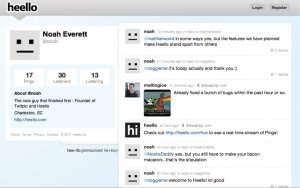 As a site it's a complete failure, bursting with fake accounts of celebrities and stars.
Heello isn't functional anymore (the reason seems pretty obvious).
9.     Yammer and Facebook
At AngelList, Yammer describes itself as "the enterprise social network", but does nothing to prove that. Instead, it has copied every feature from Facebook— color scheme, pull down widget, pages, likes, apps, everything!
The only thing that seems to differentiate these two sites is that Yammer requires your work email- believe me, I checked with a Gmail ID.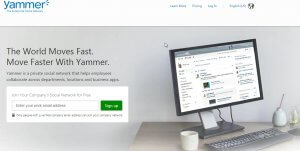 10.   Dian Dian rips off Tumblr
Dian Dian is a Chinese site that ripped off Tumblr in its entirety. From the sign-up process to tiled layouts, everything that makes Tumblr unique has been incorporated into this Chinese site.
Speaking of Chinese sites, Renren is another site that seems to have ripped off Facebook completely.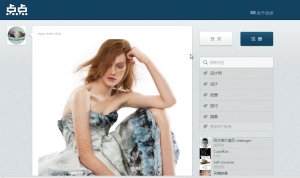 The Chinese really seem to have a thing for double names!
Concluding thoughts!
It's sad when you have paid thousands of dollars for your web design only for it to get copied. The key is not to react emotionally and instead to think logically about how to deal with the copycat.
Most times he/she is simply blissfully unaware of the implications of copyright infringement.
Educate them first and then ask them kindly to remove the design.
Good luck!
---
---
Hundreds of Free High-Res Freebies Just for You!