The Mac toolbar can be your best friend or just a waste of 22 pixels of screen height. So we looked at a few apps that are doing amazing things with the toolbar and turning it into the digital tool belt that it can be.
Generally, apps that live in the toolbar are one of three things: calendar apps, social media apps, or toolbar apps of other popular programs. We profiled at least one of each, to give you a good idea of what's out there, and what companies are producing awesome experiences for their users.
1- Fantastical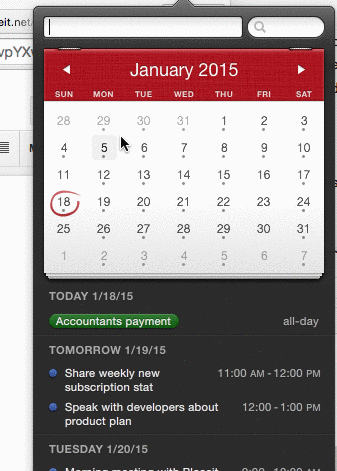 The name kind of says it all. This is a calendar app, but one that really cranks user friendliness up a notch. First, it takes about a second to install, and it's just one unobtrusive icon in the tool bar.
Second, it's got a great interface that appears when it drops down. It's a little dated (read: not flat) but that doesn't really matter.
Where the app excels is with its normal language recognition.
You just type the same way you would write on a calendar, and it marks the date, place, time, everything! With the tiniest effort, you can get it go to a specific calendar (work, life, birthdays etc..) and add people. You don't need a user guide or shorthand– all I did was type in 'calendar – work and it changed in real time.
The last little UX feature that I thought was brilliant was the anchor in the corner. It a really simple way to lock the calendar in place useful if you're marking something but need to double check an email or a little detail. Very handy.
For quickly updating a calendar, you couldn't really hope for a better experience. You can download it for yourself right here.
2- 1Password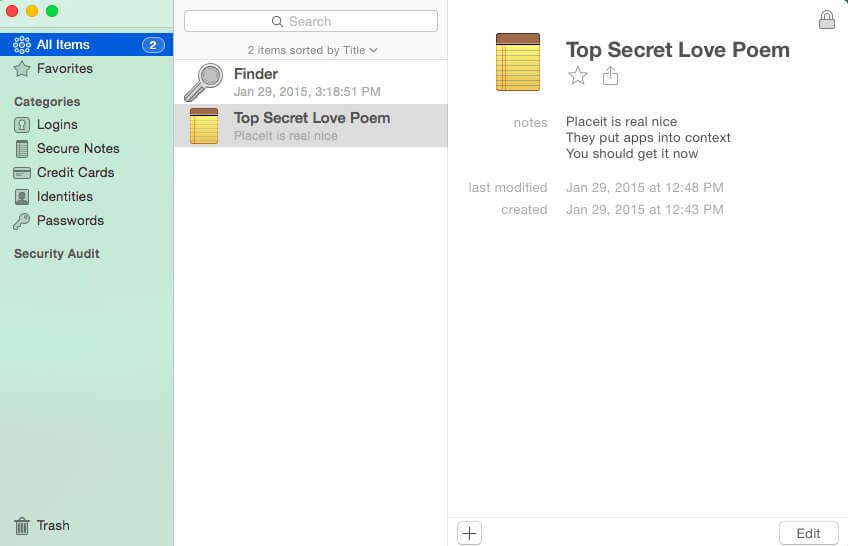 1Password by AgileBits is a super-password app. The idea is that you register one password you can remember, and then record the rest of the passwords in the 1Password vault. It's easy to use, and the metaphor of a vault makes it quick to understand.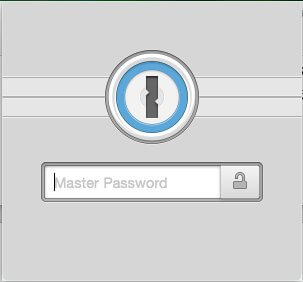 For their Mac bar experience, it's really a simplification of their service. You access it with your one password, and then it's a dropdown menu with search, secure notes, and a password generator.

The password generator is the real star here. It lets you customize, copy, and adjust strength – all in a really easy slider-based format.
And the best part is that you can then just save what's pretty much a random string of letters to your 1Password vault.

The only improvement I'd suggest would be to make it super easy to create an entry from within the dropdown menu, instead of having to open the actual app. Even with that limitation though, it's a great way to store things securely but still access them quickly.
3- Evernote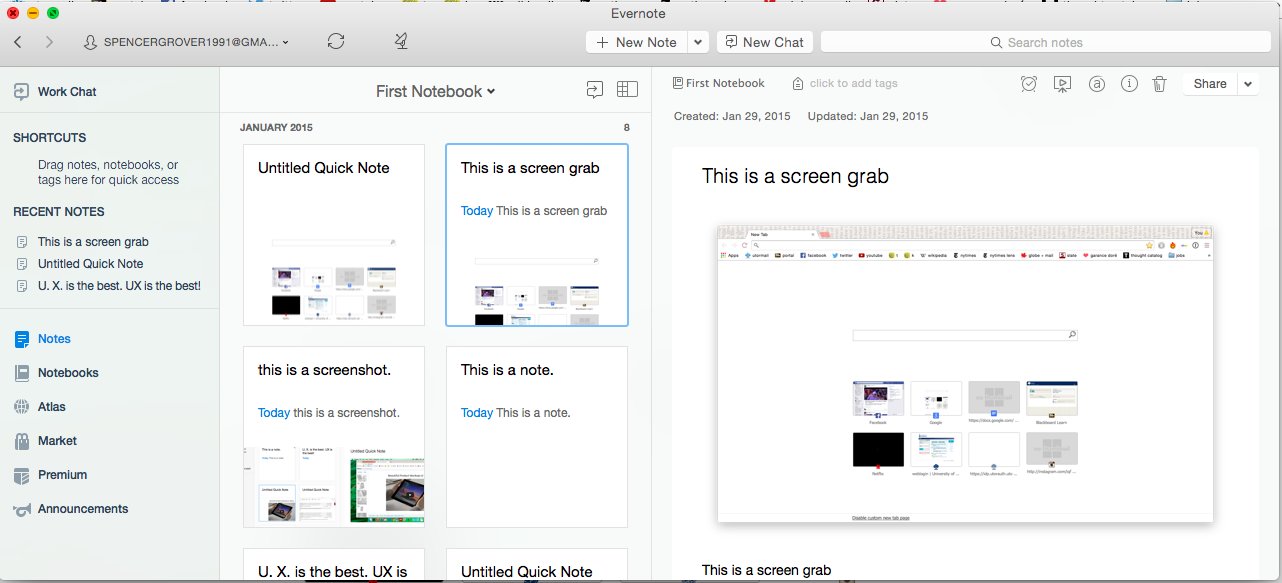 Evernote tends to polarize people – you're either with the elephant or against it. That said, it's hard not to love the experience of their Mac bar. For starters, Evernote did a really good job making their icon instantly recognizable as Evernote (LinkedIn also did a good job, but more on that later).
The team at Evernote did a great job of distilling their core functionality down to a few key actions. The Mac bar icon lets user's screenshot an entire screen, just a window, take a note, or record some audio. Then it lets you quickly save it to your Evernote.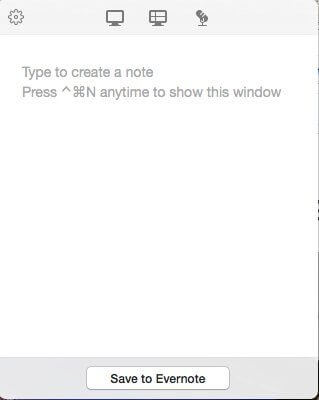 It also lets you type a quick note that too gets saved to your Evernote, and you can of course combine this functionality. There are a couple UX features which I think make what is a pretty standard function exceptional:
It has the shortcut to access this feature front and centre every time you use it, which is great because I never use shortcuts when something's new but always go searching for them later
It saves it without opening Evernote, just a little noise and one bounce of the Evernote icon (if it's already open)
Those little features make it just super easy and enjoyable to use, and mean you can save images quickly and effectively without disrupting your workflow. You can download Evernote right here.
4- Droplr
Droplr's an app that lets you "Instantly swap screenshots and files with teammates and clients." Their big advantage as an app is that you can share any file time and record videos. For example, if you have to show your dad how to put music on his iPod, you can just send him a video. Perfect.
Droplr's Mac bar icon looks on the surface a lot like Evernotes – it's clean, simple, and easy to use. The first difference is that you can, as mentioned, record videos. But the real difference is when you're done clipping.

Where Evernote is totally focused on savings images and notes quickly so you can get back to work, Droplr's all about sharing. From their Mac bar icon you can share the link, you can send it as an email, or you can send it across pretty much any social network. Fun features from this menu include reaction as well as self-destruct.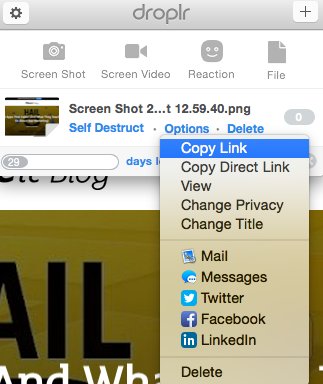 Droplr creates a positive experience, but of all the Mac bar apps it's the one that I had the most challenges with. First, their value proposition, which I copied from their home page is "Instantly swap screenshots and files with teammates and clients." It's pretty business-focused.
I would probably use Droplr far more often socially.
My second problem is that Droplr is a heavy program. When I tried to record video, it just stopped responding. Granted, this is partially the fault of my 2011 Mac Air – but still, Droplr shouldn't be so demanding that functionality grinds to a halt.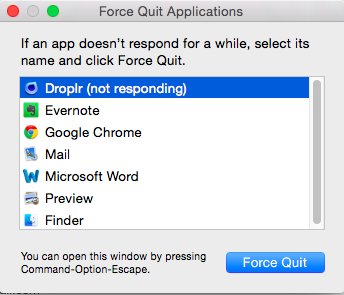 I loved the look and feel of Droplr, and for social sharing among friends, I can't imagine anything better. But for work, I'd rather take a little more time and just send an email.
5- LinkedIn
Finally, social networks. There are dozens of apps that live in the Mac bar that link your social media more readily to you. I particularly liked About Time Productions LinkedIn app. It's essentially the LinkedIn mobile app, just in your Mac toolbar. It has great navigation at the bottom, which is a little hard to find the first time but not prohibitively so, and it has really clear notifications at the top. Plus, in the actual bar, it's super easy to spot with LinkedIn's distinctive mobile icon. (quick rant – does it bother anyone else that LinkedIn is camel-humped but their mobile icon is lower case?)
There are two aspects I particularly liked aside from the toolbar iconography – search and messages.
For me, when I go to LinkedIn during the day, it's rarely to browse. Usually, I'm after some particular piece of information that I want quickly so I can move on with whatever I'm doing. For example, writing an SOW and double checking a title. The About Time Productions LinkedIn app lets me do that really fast with search right at the top.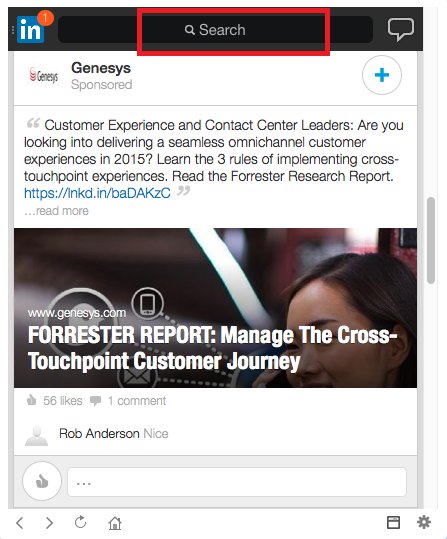 Secondly, I love that messages are right there as well. When someone private messages me, I usually want to respond right away. This app lets me do that in a small, self-contained unit.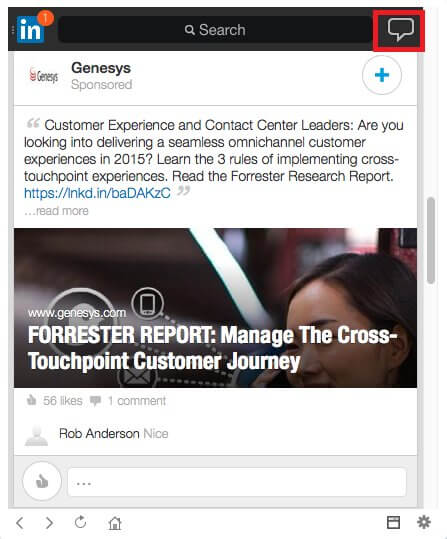 The social media toolbar apps tend to be a little more straight forward than others because the demand on them is a lot smaller. But this one streamlines and speeds up LinkedIn significantly by putting what you need right on top, but with deeper functionality just a click away. You can get it right here.
The toolbar often functions as a way to tell the time and a way to know if your Mac is about to die. But there are a huge number of apps out there that make it into far more want it was intended to be – a digital tool belt. Some apps completely miss the mark, and simply function to let you know what's running on your computer. But others, like the ones mentioned here, work to actively make your interaction with their product easier and faster through great user experience.
Think we missed some awesome apps? I'd love to hear about them in the comments below!
---
---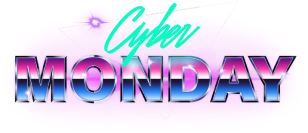 Sale
Cyber Monday Sale
Up to 50% Off
Only Available for New Subscribers