As some of you may know, we have started a Freebies on Dropbox initiative. This means, you sign up to have design freebies (free icons, free mockups, free fonts) delivered right to your Dropbox, every week.
Our current schedule is
Mockup Mondays
Icon Wednesday
Font Fridays
For the week of 11/23-11/29,  we selected the following items
Big John/Slim Joe Font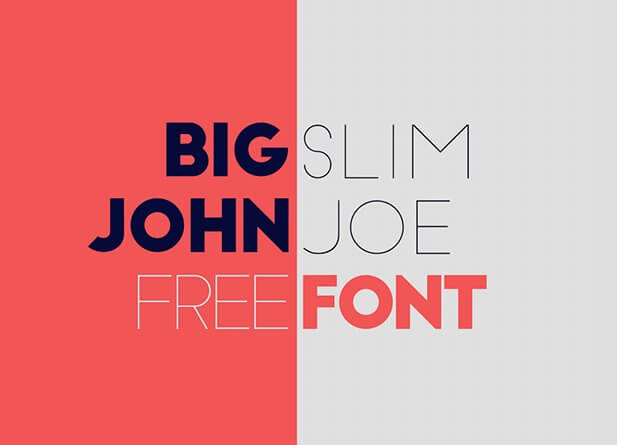 This beautiful, elegant font was created by Ion Lucin, from Madrid, Spain.
He says: "I like to experiment a lot with typography. So, as a designer, I felt guilty and that its not right to alter. Dissect or modify a typeface that is not mine. For this reason, I had a typeface for only my internal use for some time now. With time, I thought it would be a great idea to finally publish it and share it with everyone. Thus, Big John was made".
Climacons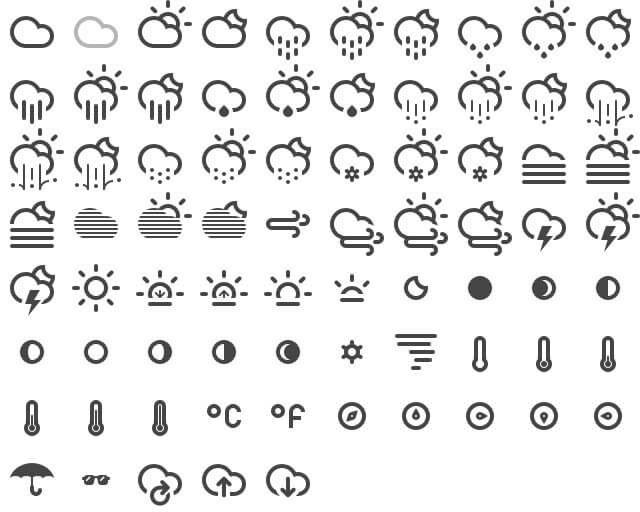 These impressive weather icons were made by Adam Whitcroft. He is a designer and iconographer. From his bio: "I've spent the past 6-and-a-bit years designing websites, icons and web apps. This year, however, I'd like to spend my downtime exploring new design disciplines like lettering and illustration. This is not to say I've lost interest in what I currently do — far from it — I'm just looking to grow as a designer." – Contact him here.
Floating iPhone 6 Mockup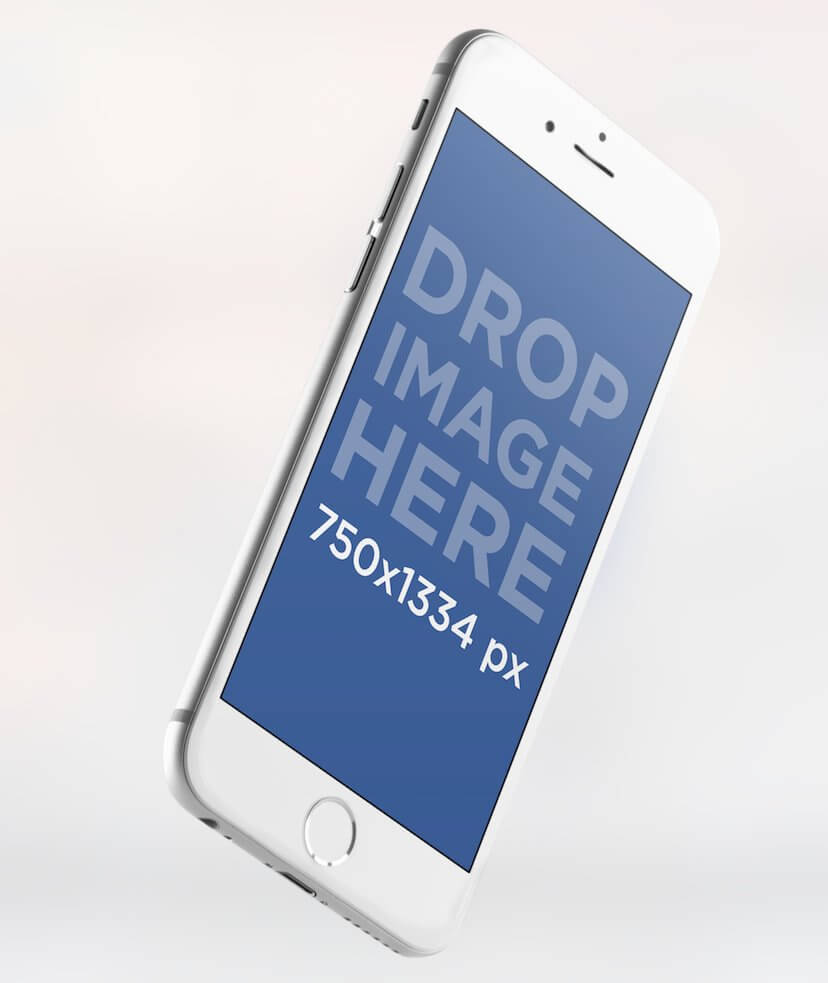 One of our own babies! This minimalist iPhone 6 mockup is a great place to show off any app that needs a polished setting. The iPhone 6 floats over a grey backdrop at a slight angle. It looks as if it was falling through space. The iPhone 6 holds an image of 750x1334px. This neutral backdrop will work well with an app.
How to Get Them
You can download these files here. To enjoy more freebies (free icons, free mockups, free fonts) like these every week, join Freebies by Placeit.
---
---
Hundreds of High-Res Freebies Just for You!