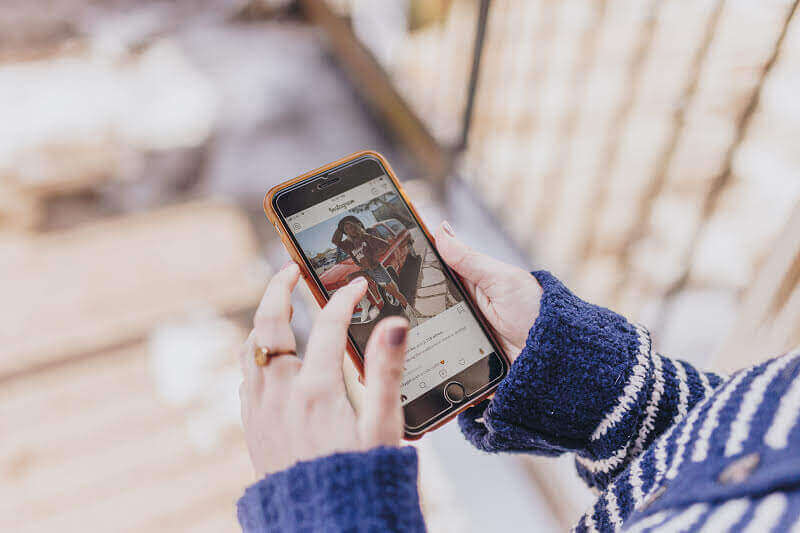 Instagram is the second most popular platform, next to Facebook! This is why using Instagram for your business is the smartest move! It offers your business a popular platform to communicate with your customers and raise your brand awareness among your target audience.
What You'll Find:
However, with approximately 1 billion monthly users, it is increasingly difficult to get your Instagram business profile to stand out as well as in other social media. Posting pretty content is not enough anymore; you need a well thought content strategy to get noticed.
This article will guide you through the process of how to make a winning Instagram content strategy, helping you reach your business objectives in the long run.
1. Reach Your Target Audience Using Instagram Ads
Instagram ads are vital to your marketing strategy, but because of the increasing competition and continued changes in Instagram's algorithm, you need to know what works and what doesn't.
Running your own campaign on the platform is not difficult, but it can be a bit terrifying for small business owners who have not done it before.
The platform has various targeting options, allowing you to pick the ones that best describe your target audience. After setting up a business profile, it is up to you to decide on how much you want to spend, how you want your ads to be seen, and how long you want them to run.
One of the simplest and easiest ways to run ads is by promoting published posts that you have shared on the platform. Simply pick the post that you want to boost, and then press the "promote" button. Instagram will show a similar audience, but you can also select your audience depending on interest, gender, age range, etc. For this, it's very important that you are familiar with your buyer persona. Once you have your audience and budget set, make sure that you review your ad one last time before hitting "confirm."
Initially, you can start with a small budget to test things out. Running ads on your Instagram business page takes a lot of time and practice, so constantly make tweaks and changes until you get the results that you want.
2. Make Your Instagram Feed "Shoppable"
This feature lets brands tag products that are available in your shops,  allowing users to buy them directly through the app, making Instagram a perfect solution for most online businesses.
Usually, when users click on the photo, the tags would show up, taking them to a product page that has the description of the product and CTA (call to action) like "buy now." Then, from there, they could opt to complete the transaction, which would take them to a separate landing page.
3. Offer Instagram-Only Promotions
You do not have to break the bank to show your fans and followers on Instagram that you appreciate them. A great way to do this is by offering Instagram-only promotions. For instance, you can have an exclusive coupon code that is published only on the platform.
If you want to take it a step further, you can share the coupon code in your Stories and see how many times it is going to be redeemed on your site. This will give your followers plenty of incentives, encouraging them to follow you on Instagram and pay more attention to your content strategy.
4. Include Product Links On Your Instagram Stories
Users that have 10,000 followers or more can add links to their Instagram Stories, which can be a plus for retailers and publishers.
When adding links to your IG Stories, you will see a small arrow, and a "See More" text will show up beneath your image. This usually goes unnoticed, so you can add a text that tells the user to "Swipe Up" to that to improve your visibility.
Adding product links to your Instagram Stories helps boost your email list, sell more products, drive traffic to your site, and so much more.
5. Run Contests & Giveaways
Contests and giveaways let you reach and engage with your audience as you highlight your latest products.
Most e-commerce businesses run from simple giveaways to more complex contests that require participants, use brand-specific hashtags, and even share user-generated content.
No matter what type of contest or giveaway you want to have, make sure that you always comply with Instagram's rules, highlight your products, and use the platform to grow your email list over time.
6. Collaborate with Instagram Influencers
According to research by Nielsen, consumers trust personal recommendations more than brand advertisements. The easier it is for your customers to picture themselves using the product, the easier it will be to sell it to them. So, if you are just starting out, investing in micro-influencers is an excellent way to drive prospects to your page.
💡​ Interested? Get to our guide on how to make money off Instagram!
You do not necessarily have to partner with a big influencer and spend a lot of money. Instead, consider working with micro-influencers. These are internet-famous people that have anywhere between 1,000-100,000 followers. However, choose wisely to pick a personality that is relevant to your brand; for example, if your brand is sports-oriented, then choose an athlete.

7. Optimize Your Instagram Profile
More and more users are turning to social media like Facebook and Instagram instead of search engines to look for brands. This is why you need to spend your time curating a visually appealing feed and optimizing your profile.
Your Instagram business profile usually serves as the first point of contact a prospect has with you, so it is important to make an excellent first impression that will encourage people to follow your brand.
Ideally, it should include the following:
Profile Picture:

Choose a photo (or your brand logo) that makes it easy for your brand to be identified.

Well-Crafted Bio:

Your bio has a clear definition of your business that speaks to your audience. It tells them exactly what you have to offer. So post constant, relevant Instagram content that your audience will love.

A link to Your Online Shop:

This URL in your bio is the only clickable link on your profile, so make sure that you are using it. It is an excellent place to drive traffic to your site.
Final Thoughts
Figuring out how to sell on Instagram takes practice to find the best methods that will work for your business. Hopefully, following these tips will eliminate the guesswork for you, making the process a lot easier.
Once you get the hang of it, you will be able to rise above the rest, drawing in lots of followers that you could potentially turn into loyal customers.
About the Author
Kevin Urrutia is the founder of Voy Media Marketing Agency NYC. Helps businesses maximize the benefits of Facebook Advertising, leading to a dramatic improvement in sales while pushing down costs. Voy Media thoroughly studies each client and comes up with tailor-fit solutions to bring about the best results.
"I made super cool designs for my feed using Placeit's Instagram templates!"
Murray S. 5/5