Looking for help to produce an App Preview video? As you know, App Preview videos allow you to showcase the characteristics and functionality of your newly developed iOS app in a brief video users can watch when they access the App Store. App Preview videos are usually between 15 and 30 seconds in length, so it's important to make the most of your time to try and show what makes your app so unique. To avoid leaving stuff out, at Placeit marketing tools we've come up with a short list of suggestions to help you with your App Preview. 
Here are 5 tips to help you create an outstanding, attention-grabbing App Preview video for your potential consumers: 
1.  Keep it simple
It's very important for your app preview to describe your app's functions while trying to convince users to download it. Remember that transmitting a clear, smooth message is always better than having complicated, extravagant graphics and effects.

2. Speak only if necessary
When creating App Preview videos it's better to sometimes let apps speak for themselves. It's important to know when to or when not to speak, but if you do are thinking of speaking make sure it's 100% necessary.  You need to have in mind that App Previews are the same everywhere, so language may be an obstacle when it comes to having someone speak on your video.
It's extremely important to hire someone to do the voiceover if you decide to speak on your App Preview video, but don't have the best voice. Remember that App Preview videos allow you to showcase how your app looks and functions on screen without needing to talk.
3. Remember App Previews are for everyone 
When producing an App preview video you need to be conscious they are meant for all audiences, so your video needs to be suitable for all ages. Videos must not contain violence, sexual themes, profanity and objectionable content.

4. Script it
It's necessary to have a storyboard and outline every relevant aspect of what will be displayed on you App Preview video in order to not leave anything relevant out. Don't forget your 15-30 seconds time-lapse.

5. Remain within the app
Don't film people interacting with the devices, it's important to only focus the attention on what's being displayed on the screen.

When producing an App Preview video it's important to have in mind the following:
– App Previews are not enough to advertise your app.
– App Previews are iOS exclusive, but your app might not be.
– App Previews are device specific.
There you go, you are now ready to promote your app like the pros with professional videos and mockups! Learn how you can create compelling iOS screenshots to promote your app on the App Store.
---
---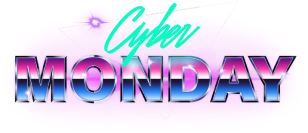 Sale
Cyber Monday Sale
Up to 50% Off
Only Available for New Subscribers